Places for Couples in Jaipur
The pink city of Rajasthan, Jaipur has an affluent history to share with the world. The city along with its regional history also has some magnificent Places to Visit in Jaipur, as well. Here we have mentioned some places for couples in Jaipur to visit.
Where you can make alive again your Beautiful love moment like valentine week, anniversary, proposal day and more such great moment.
Smriti Van Jaipur
Timing:- 06:00 Am to 05:00 Pm
Entry Fees:- Free
Address:- JLN Marg, Jhalana Doongri, Jaipur, Rajasthan 302004
Smriti van Jaipur is one of the best places to visit in Jaipur for couples when you want to spend some quality time with your partner. Its peaceful vicinity offers you peace of mind, and you could spend a happy time here.
You would witness there wildlife beauty of this park; it is spread over an approximate area of 108 acres.
For places for couples in Jaipur, Smriti van is a biodiversity forest, however, in 1981 an extremely destructive flood inundated the area and a deep gap was developed.
It is a magnificent place to be, especially in the morning time.
Check out other Indian Destinations for couples: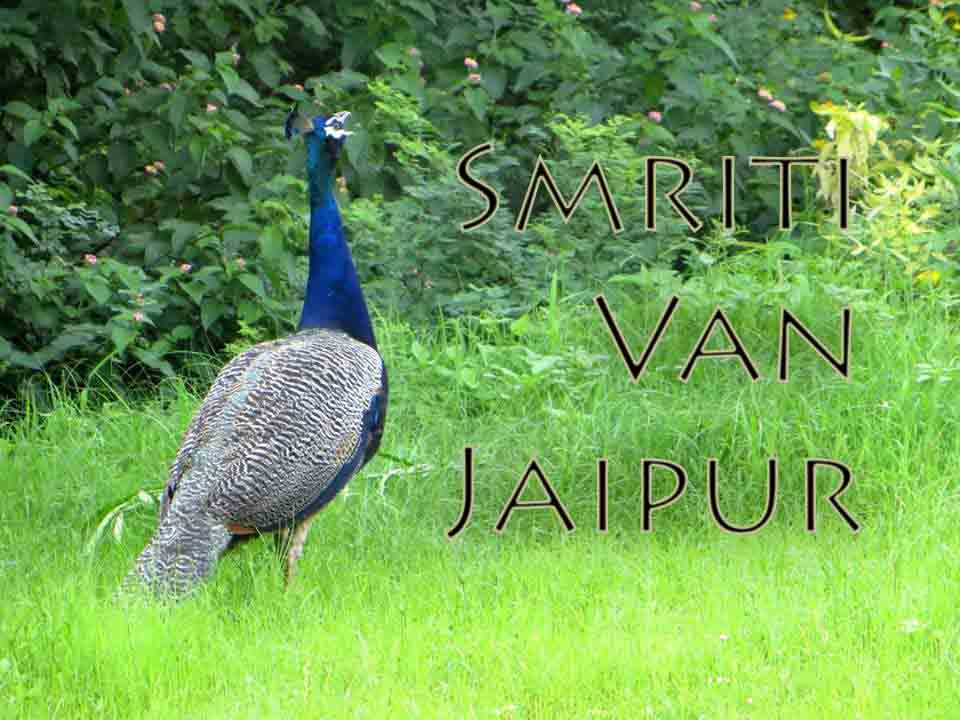 Tracks are built along the shore for those walking around the park, and the peace of the site is a compliment.
This park is very suitable for you if you are surrounded by the city fuss. The park's atmosphere is comfortable and peaceful.
Jal Dhara Jaipur
Timing:- 10:00 Am to 07:00 Pm
Entry Fees:- INR 10/-
Address:- JLN Marg, Near Shiksha Sankul Gate, Bajaj Nagar, Jaipur, Rajasthan 302015
Jal Dhara is the most romantic place in Jaipur, and this place is an excellent example of natural beauty.
It is a kilometer long and is built in a different style in order to preserve the environment from any damage.
The initiative taken by the Jaipur Development Authority was a great move to protect nature from any harm.
History
Places for couples in Jaipur Jaldhara Jaipur is a 40 feet high fountain enclosed by different industrial rocks and trees.
Jal Dhara Jaipur is a great movement taken by the JDA (Jaipur Authority Development) in order to preserve nature's gift.
The whole of the Jaldhara is surrounded by statues of Dolphins, forge fledglings, and crocodiles, tortoise inside the lake water; it gives off a feeling of being in the zoo.
The Jaldhara fountain looks alluring particularly at night and the lighting management done around the fountain gives an enchanting view.
The lobby has the facility to seat, and small cottages provide a cool shelter in the course of summers.
And the huts attract everyone who visits here. This park has become a favorite of everyone since its opening.
Places for Couples Video Watch Now:
Jhalana Safari Park Jaipur
For the wildlife lovers who couldn't go to places like Ranthambore or Sariska, Jhalana Safari Park is a great alternative.
Jhalana safari is one best place for couples in Jaipur also best for adventure lovers.
Entry Fee:- Check here Jhalana Safari
Address:- Malviya Nagar Industrial Area, Malviya Nagar, Jaipur, Rajasthan 302017
Timing:- Opens to all Days
| | | |
| --- | --- | --- |
| Seasons | Morning Hour | Evening Hour |
| Summer | 5:45 AM to 8:15 AM | 4:45 PM to 7:15 PM |
| Winter | 6:15 AM to 8:45 AM | 3:30 PM to 6:15 PM |
The sight-seeing of panthers fills up the void spot of the tigers. Situated in the hills of Aravali hills, Jhalana Park is a wildlife area that is widely known for its leopards.
Outside the park, you could see the industrial areas of Jaipur, which might be the cause for the leopards do never stepping outside of the forest.
They have never been reported wandering or even attempted to jump out of the fences in order to get outside of the park. During winters you'd see flamingos, cranes, dunlins, cormorants, and bar-headed goose.
The three hours jungle ride would allow you to see panthers, peacock, spotted deer, blue bull, and much more.
Experience amazing list of Indian Places To Visit
Places for couples in Jaipur this wildlife park sustains a variety of species such as the Eurasian sparrow hawk, Indian scops owl, Indian Pitta, shikra, brown-capped pygmy woodpecker, Indian eagle owl, brown, white fantail, and many.
The park possesses an outstanding record, as well. It includes nine species of snakes and two lizard species. An open gypsy safari would give a spectacular view of these species.
Kanak Ghati Jaipur
Timing:- 10:00 Am to 05:00 Pm
Entry Fees:- Free
Address:- NH-11, Amer Rd, Gujar ghati, Amer, Jaipur, Rajasthan 302001
Kanak Ghati exudes an understanding of Nahargarh and amber fort. The place acted like a garden during the Rajput king's era, in which the royal family spent their quality time.
The reason why this place is so popular is that it offers a feeling of peacefulness. Furthermore, it was an ancient site of Lord Krishna. There is a statue of Radha and Krishna in the middle of the garden.
You could visit the amber fort, Jaigarh Fort and Jal mahal, as they are the nearby attractions, not so far from the main site. The security is pretty good here, and you'd feel safe.
The Kanak Ghati was constructed roughly 275 years ago by Maharaja Sawai Jai, and it is enclosed by Aravalli hills and has the resemblance of Vrindavan where Lord Krishna spent his time with his Gopis.
Kanak Ghati was constructed for the leisure and entertainment of the queens and the kings. As per the locals, the Kings organized for an Ashvamedha Yagna and made prearrangements of waters from holy rivers to accumulate here.
A lord Krishna temple known as Govind Dev Ji was constructed around the same time, as well. The main garden is split into eight parts, and there's a fountain named 'Parikrama,' sculpted out of an individual marble slab.
The Garbha Griha temple is also located inside the temple complex and is designed with subtle 'panni' work.
Nehru Garden Jaipur
Timing:- 04:00 Am to 09:00 Pm
Entry Fees:- Free
Address:- Nehru Palace Complex, Opt, Tonk Rd, Gandhi Nagar, Jaipur, Rajasthan 302015
Nehru garden is for both children and couples in Jaipur, Rajasthan. The location is spectacular amongst kids and acts like a haven to peace and greenery.
In Nehru garden, you get the best things to do in Jaipur for couples. This glorious garden is located in Tonk Road, only 2 km away from Sawai Man Singh Stadium.
The garden adopts its name after Jawahar Lal Nehru who was the first Prime minister of India after independence. It was inaugurated on 14th November 1967.
Walking around the flower beds would give you a heavenly sensation; the soft wind blowing over the lake is just magnificent. The more peerless Moti Mahal built by Rana Pratap can be seen clearly from this garden.
Amazing pictures of Nehru garden
Places for couples in Jaipur Nehru garden encompasses over 41 acres and one of the greatest of its own nature. It's one of the most visited places amongst lakes and gardens in Rajasthan.
Jawahar Circle Jaipur
Timing:- 04:30 Am to 08:30 Pm
Entry Fees:- Free
Address:- Jawahar Circle, Malviya Nagar, Jaipur, Rajasthan 302017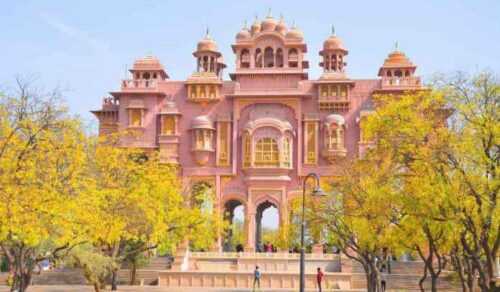 Places for couples in Jaipur Jawahar circle is Asia's biggest circular park and built on a highway traffic turn. Fantastic Travel Tips for Asia.
The park is located in Malviya Nagar, near Sanganer Airport. However, the claim to be Asia's 'largest circular park' is done by Swaraj Road, Thrissur, as well.
Swaraj road is situated in Kerala, not taking into account the fact that the most significant traffic circle or around in the world with a diameter of more than 3.5km located in Putrajaya Malaysia.
The diameter of the Jawahar circle is 452 m, and the circumference calculates 1420m. This park was too built by the Jaipur Development Authority.
It is one of the most magnificent places to be in; there are numerous circle tracks in the park. Try Top Most Indian Food for Travellers.
It is encompassed by Rose gardens and features a musical fountain, up-do-date playing tools, jogging tracks are added, as well.
Jaipur's development authority has spent about 170 lakhs for the construction of the Jawahar circle. The money has been carefully spent on walkways, jogging tracks, benches, landscaping, parking, and musical fountain.
The musical fountainhead has been set up in the core of the park. At 7 pm every evening, a musical show is organized for 30 minutes, when the fountain dances to the music and the fountains are lightened by the colored lights, it all adds up an enthralling experience. They even exhibit music videos on a wall of the cover.
The radius of the cascade is 47m with 290 effects. The height of the fountain is 25m, and the water screen size is 27 meters extended by 9m height.
With 316 colored lights, the video projector has 15,000 lumens.
Central Park Jaipur
Timing:- 05:00 Am to 09:00 Pm
Entry Fees:- Free
Address:- Prithviraj Rd, Rambagh, Jaipur, Rajasthan 302007
Places for couples in Jaipur central park is located in the heart of Jaipur city. It is one of the best places for couples.
It highlights 5 KMs walking and jogging track which makes it the favorite place for the joggers and strollers.
Every year thousands of migratory birds flew here which makes it worth watching for those who love watching birds.
Another construction done by the Jaipur development authority would be Central Park Jaipur. The park was officially inaugurated by the chief minister of Rajasthan, Vasundhara Raje, on 21st January 2006.
The Attraction of Central Park
Shrouded by greenery beside the Rambagh Polo Ground and Golf Club, central park is deemed to be the most magnificent places for couples in Jaipur to visit in Jaipur. For more enjoyment check Best Adventure Sports in Jaipur.
The location is perfect for the gym as well as fitness freaks who sometimes miss their timing of gaming. The park has a 5 KM long jogging track, perfect for any fitness freak!
Another reason why people are attracted to this park is that it has a musical fountain, 206 feet high national flag with 28 ft.
Wide and 72 feet in length, and temple stone states. The national flag looks captivating and magnificent when the lights hit on the flag during night time.
Vidyadhar Ka Bagh Jaipur
Timing:- 08:00 Am to 05:00 Pm and Reopens from 06:00 Pm to 08:00 Pm
Entry Fees:- Free
Address:- Ghat Ki Guni, Jaipur, Rajasthan 302017
Being the hottest tourist spot in the whole country, Jaipur city has charming places to savor along with stunning gardens to have a lovely time.
Vidyadhar Garden is amongst the well-preserved gardens of Jaipur city. This magnificent garden provides an intense sense of release because of its eye-catching view.
The garden was constructed in 1988 after Vidyadhar Bhattacharya, the leading architect to King Sawai Jai Singh.
It is said that he was the one who designed the whole Jaipur city in this admirable and elegant way. The Vidyadhar garden reflects the highlights of both Muslim and Hindu cultures in its design.
The garden was developed as per the primitive scripts of Shilpa Shastra.
The Bagh is an entirely pictorial treat for the visitors with its calming greenery and excellent creation on the walls and roofs of the buildings and balconies.
The garden is enclosed with an impressive frame and mirror painting, making the visitors awe.
Snippets from the life of Krishna has been depicted on the walls in order to provide a heavenly look to the garden. The place is worth visiting due to its peacocks, greenery, and fountains.
You could visit a nearby place such as Sisodiya Rani Garden. It is about 15km away from the airport and 8km away from the railway station.
Timing:- 10:00 Am to 10:00 Pm
Entry Fees:- Free
Address:- Amer Rd, Jal Mahal, Amer, Jaipur, Rajasthan 302002
Jal Mahal is situated between Man-Sagar Lake and is an excellent place for couples. It is rebuilt in the 18th century by Maharaja Jai ​​Singh II of Amber.
If you come there in the evening, you get a great atmosphere there. You can ride there, elephant ride and camel ride. And outside you get to see many stalls of handicraft.
For the couple, there is a calm and blissful atmosphere in the evening, you can do photography in Rajasthani culture clothes here and entry is free here.
Ram Niwas Garden, Jaipur
Timing:- 05:00 Am to 08:00 Pm
Entry Fees:- Free
Address:- JLN Marg, near Albert hall, Ashok Nagar, Jaipur, Rajasthan 302001
Ram Niwas Garden is built in 1868 by Maharaja Sawai Ram Singh in the pink city Jaipur. It occupies over 30 acres of land near the Albert Hall Museum.
There you can also feel royal touch in your life, here you can explore a green land the Bird Park, the Jaipur Zoo or the Art Gallery.
Albert Hall Museum Jaipur
After sunset, Albert Hall is decorated like a bride, and lamps are lit in the garden Fountains, a very enchanting scene, often visited by people from all over the family.
There are lots of dishes of food and drink here. During the day there is a gathering of pigeons, people feed them.
There is a charming Albert in front, whose aura gives a different look, you can experience the life of ancient Egyptian mummy, in Albert Hall Museum.
Nahargarh Fort, Jaipur
Timing:- 10:00 Am to 06:00 Pm
Entry Fees:- Indians – INR 50/-, Foreigners – INR 200/- Check: Nahargarh Fort
Address:- Krishna Nagar, Brahampuri, Jaipur, Rajasthan 302002
Nahargarh Fort was built by Maharaja Sawai Jai Singh in about 1734 in the quiet hill of Aravali. This fort of Nahargarh is known for its unique sunset and sunrise views.
There will be an experience of joy and peace, here you can admire the pink glow of Jaipur in your partner's arms. There is a biological park near here, you can also go there.
Nahargarh means 'abode of tigers' and was named so after the tigers which were believed to have roamed around the hill.
Great Make Out Place Of Jaipur On Valentine Week
The days of falling in love are coming; we have brought an excellent list to spend all the days of love with your partner.
Rose Day Best Destination In Jaipur
Jal Mahal
Albert Hall
Hawa Mahal
World Trade Park (WTP) Mall
Propose Day Best Destination In Jaipur
Sky Waltz Hot air balloon ride
City place
Smriti Van Jaipur
Jal Dhara
Chocolate Day Best Destination In Jaipur
Jawahar Circle garden
Nibs Cafe & Chocolateria
The Chocolate Room
Brown Sugar
Melting Moments
Teddy Day Best Destination In Jaipur
Jaipur Florist
Kanak Ghati
The City Stuff
MR Gift Wala
Promise Day Best Destination In Jaipur
Ramgarh Lake
Samode Palace
Abhaneri
Sisodia Rani Garden
Hug Day Best Destination In Jaipur
The Terrace Grill – Hotel Park Prime Jaipur
Bar Palladio Jaipur
Jaigarh Fort
Ramnivas Bagh
Jhalana Safari Park
Kiss Day Best Destination In Jaipur
Nahargarh Fort
Jantar Mantar
Raj Mandir Cinema
Skyfall by Replay Jaipur
Choki Dhani
Valentine Day Best Destination In Jaipur
Central Park
House of People
Baradari
Elephant Village
you can also visit Temple( Galta Ji, Moti Dungri, Govind dev Ji) and market (Indra Bazar, Bapu Bazar And Johri Bazar)
Restaurants & Cafe for Couples in Jaipur
It is said that if you are tired from the fatigue of a day's journey, then you can relieve the fatigue by eating food with your partner.
First of all, we talk about the best places to eat and drink. Best Resorts in Jaipur for Couples.
The Terrace Grill – Hotel Park Prime Jaipur
The Forresta Kitchen & Bar Jaipur
RJ14 Jaipur
Bar Palladio Jaipur
Skyfall by Replay Jaipur
Vajra – Lebua Resort Jaipur
Movie Theaters in Jaipur
Spending time, with your partner or watching a movie. You can go to the movie theater and have experience.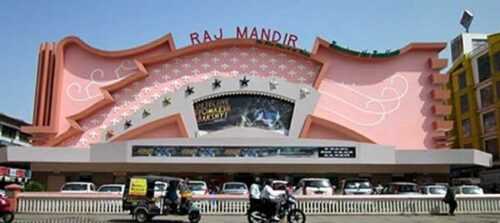 Raj Mandir Cinema Jaipur
First cinema Jaipur
Cinepolis (WTP) Jaipur
Golcha Cinema Jaipur
Gardens in Jaipur
Similarly, we have talked about gardens, but there are more gardens which are excellent for having a good time.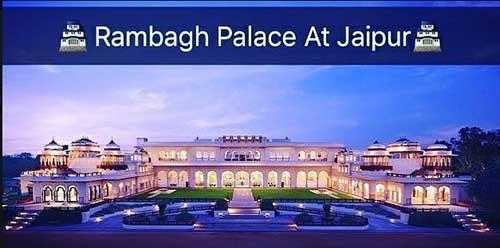 Rambagh Garden Jaipur
Jayanivas Garden Jaipur
Pink City Jaipur is a wonderful, peaceful, blissful place to spend time together for love couples. Enjoy the love point of Jaipur.