After all the hustle-bustle of the wedding, now is the time to relax and give the perfect start to your married life by celebrating your newfound relationship in seclusion. To see Romantic Indian Destinations For Honeymoon.
Yes! Its honeymoon time for the newlywed lovebirds and you shouldn't settle for anything but the best to create the first amazing memory of your togetherness that you would cherish forever.
If you plan to stick to an Indian destination for your honeymoon, you don't need to fret as there are a multitude of incredible options that will not only give ideal inception to your wedded life but also satiate your wanderlust soul.
Romantic Indian Destinations For Honeymoon
Considering the significance of number 'seven' in Indian weddings – saat phere and Saat Vachan – here is a list of seven of the most exotic Indian destinations for your honeymoon that will give you the ideal backdrop to start your rendezvous with your beloved for Saat Janam.
Goa: Place of Beatches
A coastal haven, Romantic Indian Destinations For Honeymoon Goa is loaded with all elements that will ensure that the wedding fever doesn't fade away soon.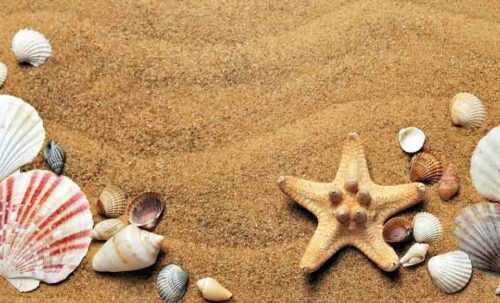 Balmy shores, crazy nightlife, gorgeous Portuguese architecture, fiery glasses of Feni accompanied with local spice-laden delectable cuisines – Goa makes you fall in love, again and again.
Soaking in the scenic views of the sunset from Chapora Fort, shaking your leg at some of the grooviest nightclubs, walking hand-in-hand across the beaches or taking a bike ride with your loved one through the narrow alleys of Goa are some of the romantic things that you can explore in Goa during your honeymoon.
You may also indulge in some exotic messages or spa therapies to get rid of your wedding weariness.
As per your convenience and budget, you may either take a flight or train to Goa.
In both cases, prior reservation of tickets and hotel booking would help to plan your honeymoon more strategically.
Don't forget to check the National Train Enquiry System (NTES) for updates related to your train.
Andaman: Group of Islands
Romantic Indian Destinations For Honeymoon Secluded beaches, picturesque islands, a dash of history and enthralling water sports activities make Andaman secure a place in the top-listed honeymoon destinations of India.
Gazing at the spectacular sunsets with your beloved, exploring the rich marine life by scuba-diving together at Neil Island or simply walking past the soft sandy shore of Radhanagar Beach – Andaman gives you uncountable moments to romance.
A candlelit dinner under the stars by the beach offers the perfect sojourn for couples to create some of the beautiful memories for a lifetime.
Port Blair serves as Andaman's gateway and is connected both by sea and air. You can avail direct flights from New Delhi, Chennai, and Kolkata.
Gulmarg: Best Skiing in India
Romantic Indian Destinations For Honeymoon the exquisite snow-clad mountains, blooming wildflower laden landscapes, and dreamy Gondola rides – Did you think we were talking about any international destination?
Well, no! It's our very own Gulmarg whose vistas could beat the charm of Switzerland.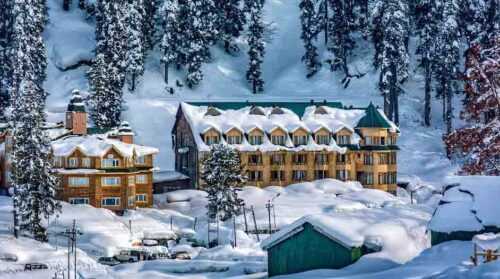 The snow-clad mountains, frosty weather and panoramic view from your hotel room will give you ample chances to coil up cosily with your loved one while sipping on aromatic Kawa.
Take time out to visit the Strawberry Valley in Gulmarg where you can sample fresh and juicy strawberries.
Exploring the local cuisines, walking through the lanes of wildflower or skiing through the white snow – you can have real-life experience with your real one.
The nearest airport to reach Gulmarg is Srinagar while the closest railway station is Udhampur.
Information related to train running status can be checked at the NTES website.
Jaisalmer: Places of Deserts
Romantic Indian Destinations For Honeymoon Undulating sand dunes, thrilling desert safari, exquisite forts and palaces –
what better way to start a new phase of your life than amidst the vibrant culture and tradition of the "Golden City"?
A honeymoon at Jaisalmer, in the heart of the Thar Desert, is a royal affair.
You may book a stay in one of the regal haveli's or if you are an adventurous sort you can also choose to spend your nights in the Swiss makeshift tents amidst natural environs.
Experience the tradition and culture of Rajasthan by enjoying the folk dance and music played by locals and savoring the spicy delicacies that the place has in a platter.
Jodhpur is the nearest domestic airport. However, the city is also easily accessible by rail as direct trains ply from New Delhi and Jaipur.
Get accurate updates regarding train status to ensure that you don't miss the train for the most important journey of your life.
Alleppey : Kerala Backwaters
Offering an alluring romantic experience, Alleppey is dotted with innumerable houseboats, canoes and toddy shops.
Described as the 'Venice of the East', a honeymoon in a houseboat along the natural backwaters is an ideal way to strike a spark with your soulmate.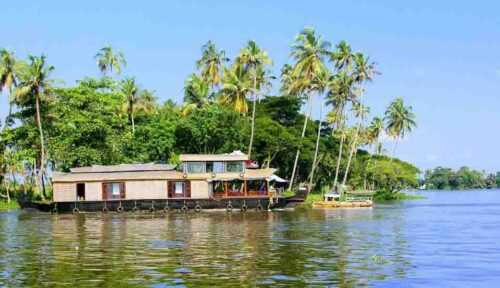 The palm-fringed canals and rural topography provides you with the much-needed seclusion. Alleppey remains well-connected by flight and trains.
The railway station of Alleppey is located in close quarters of the city center. Do check live running status of your train at the NTES (National Train Enquiry System)
Gangtok: North East Tourism
One of the most romantic getaways from the Northeast, Gangtok is a breathtakingly beautiful hill station in the state of Sikkim Romantic Indian Destinations For Honeymoon.
Experience an astounding sunrise over the Kanchendzonga as you snuggle with your partner.
The pristine hill town is nestled between mountains, clouds, and verdant pines. Enjoy the prismatic beauty of the winding roads and greenery from a bird's eye view of a cable car.
Paying homage to the famous monasteries, visit to the Tsomgo Lake, exploring the hot springs and soaking in the beautiful colors of rhododendrons in Yumthang Valley would let you sway in romantic fervor.
Those traveling by air can take a flight to Bagdogra or the newly inaugurated Pakyong airport at Gangtok and if you plan to take a train ride, get your tickets booked till New Jalpaiguri.
Agra: Home of Taj Mahal
Romantic Indian Destinations For Honeymoon Home to the eternal testament of love, the Taj Mahal, Agra could be an interesting destination for love birds.
The city is reputed to have a plethora of luxurious hotels and resorts where you can steal some romantic seclusion with your loved one.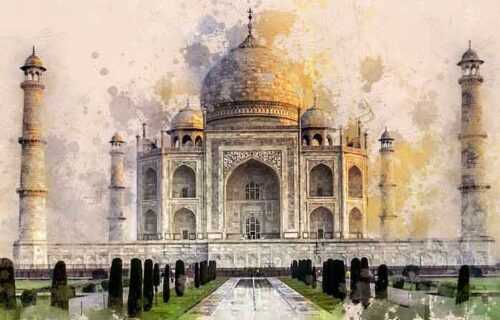 There is no better way to immortalize your love than to do while gazing at the embodiment of love.
The other architectural wonders including Agra Fort and Fatehpur Sikri would add more royal elements to your honeymoon trip.
Agra is conveniently accessible by rail, road, and flight. As you embark on the journey of a lifetime of togetherness with your spouse, here's wishing you a special Bon Voyage!
Read Also: Tunnel of Love
Looking for more hiking & trekking guide form Asia? Check out Hiking in Himachal Pradesh & Tiger's Nest Bhutan.
Read Also:
9 Best Places In The World To Visit In 2022