Adventure Sports in Singapore
Adventure Sports in Singapore , It is a great destination to plan for a trip? Are you enjoying your trip? Have you seen all the sightseeing places?
If you are getting bored after watching all the places and shopping in Singapore, why don't you explore more? Why don't you try something adventurous and thrilling?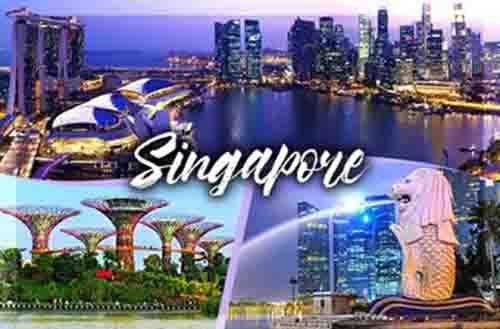 Challenge yourself with the adventurous activities to do in Singapore, and avail some new and exciting memories , if you are afraid of doing these adventurous activities, no need to worry at all.
The activities are to be executed under supervision. You won't get harm for sure. So are you excited to do those adventurous activities to make your trip full of thrill?
So read on and find the amazing adventure activities in Singapore to be done.
Adventure Activities in Singapore:
Cable Skiing
Adventure Sports in Singapore, Being on the water and pulled by the boat is quite a common activity now opting by everyone for fun? But have you thought about cable skiing?
In the cable skiing sports, the participant is pulled by an overhead cable attached to the banks of the river. If you want to try out this activity, you have to pay around $40 per head.
Forest Adventure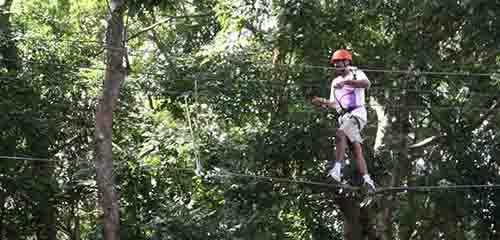 You must try for this forest adventure Singapore activity. In the urbanized world, exploring the forest is something you won't find anywhere.
In the forest adventure, you will find different obstacles. To cross the forest, the participant has to cross all the obstacles.
During the forest adventure, you will get helmets, harnesses, and all compulsory safety measures to keep you safe and protected. To perform the activity, you have to pay 50$ per head (adults) and 36$ for kids.
You can find student packages and group packages to perform the task. It is actually a thrilling adventure sport in Singapore.
Check Out Amazing Adventure Sports:
Drive on the F1 Track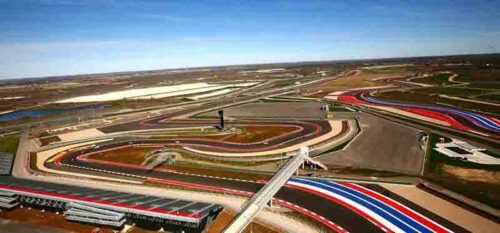 F1 track is the dream track of all the racers. Singapore offers you an opportunity to drive on the F1 track. If you are a good driver, you can drive the car by own.
The non-drivers can enjoy the ride by sitting back with relax. If you want to have nightlife fun there, then The Marina Bay Sands hotel is situated there. Marina Bay Sand is one of the best hotels in the world.
Reverse Bungy
Have you tried Bungy Jumping? Now let's get ready for the reverse Bungy jumping. Collect some courage and go for it.
It runs with around 200 kms/h speed and released with 120 km/h speed. If you want to take the ride, you can take it at $45.
Indoor Skydiving
Many people are afraid of skydiving because of the fear of height. But still, if you want to take the experience in this thrilling adventurous activity, don't worry.
Indoor skydiving allows you to avail of its experience within the walls. Singapore offers you indoor skydiving. It gives you feel like; you are really doing real skydiving.
In $120, you can do the activity. If you cannot do these Outdoor adventure activities, indoor skydiving is perfect for you.
Water Adventurous Activity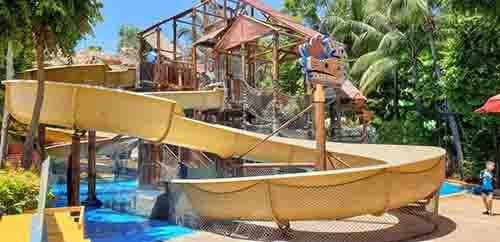 Water adventurous activities are the best in Singapore. In the adventure river, you need to cross 14 themed zones. These 14 themed zones include tropical jungle too.
You can explore the entire marine life through this activity. It is a great activity to be done with friends and family. It costs only $36, and for kids, only $26.
Changi Experience Studio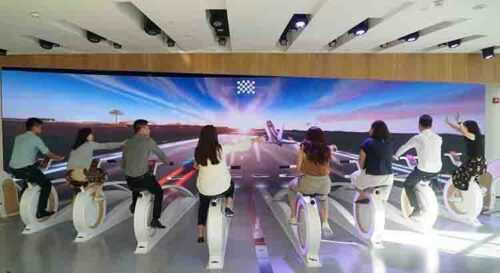 Adventure Sports in Singapore, Changi Experience Studio, is located on the premises of Changi Airport. Through the studio, you can reach the virtual world of races.
In the studio, you can engage yourself in the battle of races with your opponents virtually. I bet you won't refuse at all, once taken the experience of it.
It is a kind of virtual adventure sports to have fun within the boundaries.
Scuba Diving
Scuba Diving is another best adventurous activity to be done. You can find the best water sources in Singapore, which are one of the best places for outdoor activities.
If you are visiting Singapore, it is the activity you should never miss to be done. Scuba Diving is considered as one extreme activity to explore underwater life.
I hope you will not miss doing all these adventure sports activities in Singapore. So go ahead and get the best memories of life.
Check Out Amazing Places Adventure Sports:
Read Also: