Top 5 Adventure Water Parks In India
Adventure Water Parks In India, In a tropical country with sultry summers, the best way to beat the heat for backpackers is to get an admission ticket to the water parks cum water amusement centers.
The Water Parks with their myriad attractions and cool spots help tackle the scorching heat by offering a much-needed solace.
The perfect place to hang out with your friends, family members, or that special someone while you indulge in the amusement park special treats that satiate your adventure-seeking taste buds. You can also read Best Adventure Sports in Jaipur.
The thrills and excitements of water rides are not limited to children alone, as we see thousands of adults flocking to these Adventure water parks in India to meet that adrenaline rush.
Even though it cannot be assured that visiting these water parks can be counted as cheap thrills, considering they are not very easy on the pockets, it can be ensured that these will be anything but boring. You can also read Adventure Sports in Chopta, Uttarakhand.
If you are looking for that perfect Sunday getaway, these 5 adventure water parks in India are the places to be at:
Essel World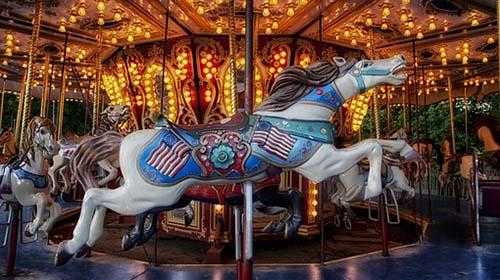 The commercial for this particular park goes like, "Essel World Main Rahunga Main, Ghar Nahi Jaunga Main," which roughly translates into I will stay in Essel World and not return home.
It is considered one of India's largest and oldest water parks. The Water Kingdom, as it is fondly known, also happens to be the largest water park in Asia. You can also read Adventure Sports in Jaisalmer, Rajasthan.
It is also often treated as a picnic spot for a scorching summer retreat. This adventurous water park is must visit place in Mumbai and has several water rides to meet the cravings of thrill-seeking tourists.
Wonderla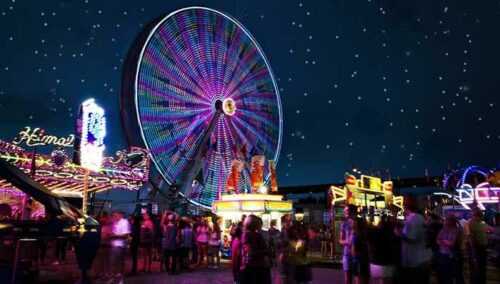 Wonderla in Bangalore is an extensive water park that is famed for its rich diversity of thrill rides for the party lover and couch potato alike.
From party dance floors to crazy water showers to gigantic rides, you name it, they have it all. The famous twister ride is one of the most sought after in this tourist-attracting water park.
Wonderla is also the second-largest water park in India and the cleanest. You can also read Best Adventure Sports in Gujarat.
Adlabs Aquamagica
Mumbai is truly blessed when it comes to adventure water parks in India, housing two of India's most sought-after water-parks, namely the Water Kingdom and Adlabs Aquamagica.
The Adlabs Aquamagica is believed to have the largest roller coaster in India and several other authentic rides inspired by the Bollywood classic Mr. India. You can also read Most Adventure Places In Canada.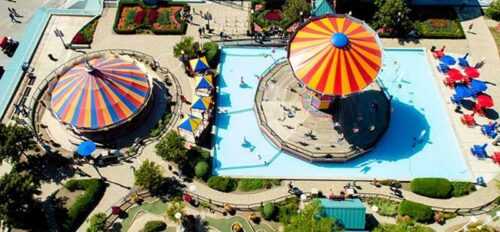 This water-park is the perfect place to chill and have a fitting weekend outing with your friends. Often quoted as India's own Disneyland, the Adlabs Aquamagica is a fairly new water park that has gained instant popularity.
This themed water park is located on the Mumbai-Pune Expressway. You can read also Top 5 Adventure Sports in Los Angeles.
Fun n Food Village
Located in the heart of Purana (old) Dilli (Delhi), the Fun n Food Village is a leading water and amusement park in the region that garners a peaking footfall throughout the year.
The Fun n Food Village is the perfect amalgamation of old Delhi's charm with the excitement and frolic. You can also read Jhalana Safari Park.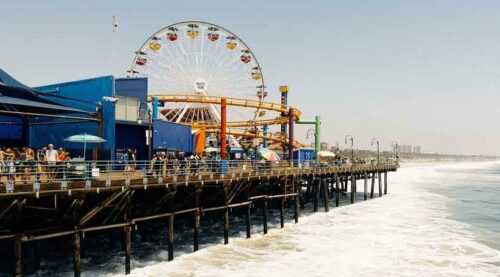 Managed by the Polo Group of Companies, the Fun n Food Village, apart from serving as an adventurous water park for those looking at the adrenaline side of things, also translates as a popular picnic spot for family outings Delhi.
The water park also has separate and extensive rides for children of almost all age groups. You can also read Best Water Sports in Lakshadweep.
Oysters
The name in itself gives a feeling of the vast ocean and its tranquillity. Oysters in Gurgaon is an adventure satiating water-park and a place to relax by the waterside and indulge in the lavish delicacies that this place has in its kitty.
Known to be fully entertaining and widespread, Oysters is also dubbed as the "Appu Ghar." This water park has a separate fine dine restaurant and a common food court for the revelers. You can also read River Rafting In Gujarat.
Read Also:
Dangerous Is Whitewater Rafting