River Rafting In Gujarat
If anyone wants to make their trip better, outdoor activities play a vital role in it. When it comes to Gujarat is a popular tourist destination for Indians due to its cultural activities and river rafting in Gujarat.
Gujarati people are known for their cultural and traditional activities. In Gujarat, there are many thrilling and adventurous activities can do for which people are craving to do.
There are amusement parks and many other natural places to visit. For a tour, Gujarat is a perfect place to have fun on vacation. In the Narmada, CM of Gujarat, Vijay Rupani inaugurated river rafting on 17th august.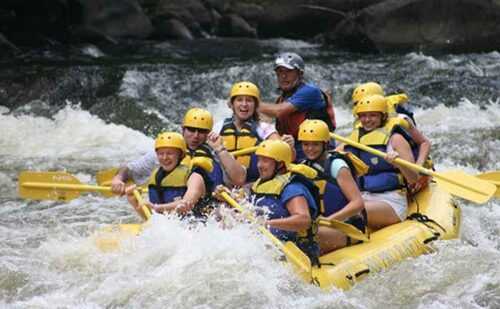 This is near a statue of Unity which is going to open for public on 1 September. Now for the residential of Gujarat have no need to go to Kashmir or Uttrakhand for river rafting.
Gujarat itself offer then river rafting so that everyone can now enjoy this sports here. Not only in Vadodara, but also in Ahemdabad also river rafting is to be done.
Vadodara Campaign for River Rafting
As a tourist attraction to Gujarat has increased, so the river rafting campaign raised up. If tourists come to Gujarat then they should go back with ultimate satisfaction and adventurous activities are best to make any trip better.
Now after this river rafting campaign, it attracted multi tourist attraction right away. The CM revealed that river rafting will get done within 5 km from Godbole Gate to Suryakunda near Khalwani village.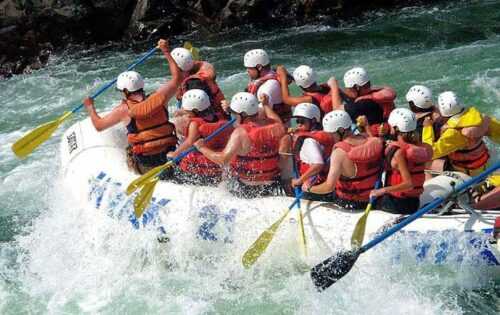 Don't worry about the safety matters because guidance and guides are called from Uttarakhand. They are expert in handling river rafting activity so don't worry about the safety measures.
Do you know that the CM Vijay Rupani give wifi to people at the Statue of Unity premises? In only two visits, CM reviewed various projects. It does not only end here, but CM also took a visit to 153 meters high gallery in the statue of unity.
Enjoy and Gain a New Experience of Adventurous Activity in Gujarat!
In Khalwani this River Rafting in Gujarat activity organized and on the 1st of September, everyone can get the visit and can do the activity at this place. There are many places where river rafting activity gets done in India but they do have some reasons for that.
But in Vadodara, one can undergo this activity throughout the year. The reason for this activity to be done whole year is the fast-flowing water of 600 cusecs at Khalwani.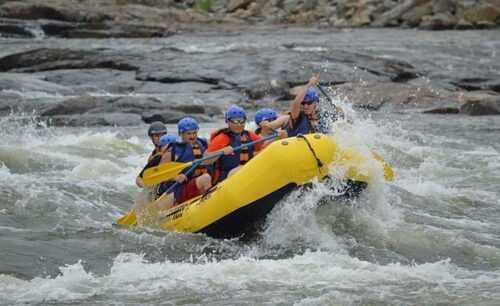 This activity is opened in Gujarat with the help of experts from Uttrakhand. Not only this, the state government is thinking to add tourist attraction at this place.
The CM thought for this plan because everyone loves to do adventurous and this is something for which everyone will definitely come. You can read also Places to Visit in Rishikesh.
Plan Trip for Gujarat
No doubt, you might hear about river rafting near Ahmedabad, but what do you think about Rafting in Narmada River. Now you can save a lot of money by doing the adventurous activity river rafting in it.
Just give rest to Himachal Pradesh and Uttrakhand and give chance Gujarat now. You should try out the river rafting in Gujarat the Narmada. The surrounding of Narmada River is blasting enough because of the climate over there.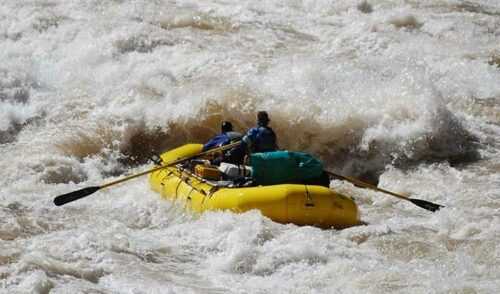 The cool air and beautiful side view and panoramic looks of sky boost enhance the experience. You will see in the future that this place will be the best river rafting place in India because of the continuous fast-flowing water.
Khalwani will not only be good for river rafting, but there is Sardar Sarovar Dam also situated which is also a great location.
No one who doesn't know about the Statue of Unity, this is an ultimate statue which has become a great tourist attraction in Gujarat. It is a great tourist attraction in Gujarat gathers huge traffic.
What More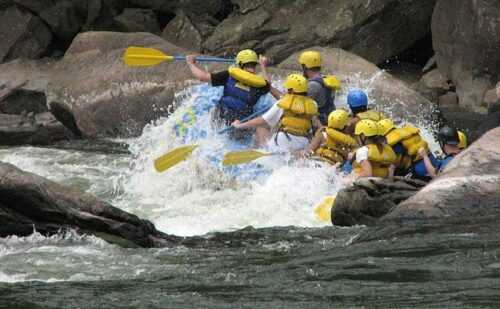 Do you know that this place is going to have many tourist attractions in upcoming times? Nearby this place, there will be a butterfly park soon.
Not only this, a cactus garden, jungle safari, and Vishva Van will be established for tourists to avail a better experience.
To explore the River Rafting in Gujarat experience in the Narmada and visit the nearby regions as well to make the day better. You can read also Adventure Sports in Jaipur.
Are you looking to book your next trip? Check out the following services we use and love or click the previous link to read more!
Oyo To find best hotel deals.
Best International Flight Deals to Book in 2019.
World Nomads to insure your trip.
Hostelworld to find a budget hostel.
Jetradar book Flight at cheap price.
GetyourGuide Guided Tours.