Jaipur Itinerary
Jaipur Itinerary , In Rajasthan, Jaipur is the destination that covers most of the tourism. Jaipur is a perfect destination for those who want to explore the tradition of Rajasthan and want to enjoy the city life also with fun , without any stress of offices, work anything.
Jaipur is the combination of culture, tradition, history, city life, everything so it is a fine enough place to come. Jaipur is surrounded by forts, hills, and many other tourist attractions.
Not only this, nearby Jaipur, there are some other cities located which are also a tourist destination. The road has pink houses, and shops make the place look unique and must visit place , and this makes Jaipur known as "Pink City." You can also read 3 Nights 4 Days Udaipur Tour Itinerary.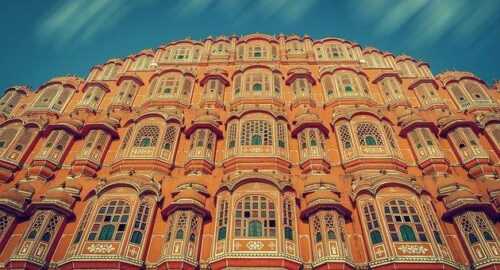 You might think why Jaipur is so famous for tourist attraction. The history and culture make Jaipur as the main tourist attraction.
The post will help you to avail the knowledge about Jaipur 5 days itinerary. This Jaipur Itinerary will help you decide every factor regarding your tour plans.
Jaipur deserves to be a perfect place to plan for any vacation, so let's get started without wasting time. you can also read Jaipur Travel Guide.
Is Jaipur can be a honeymoon place or not?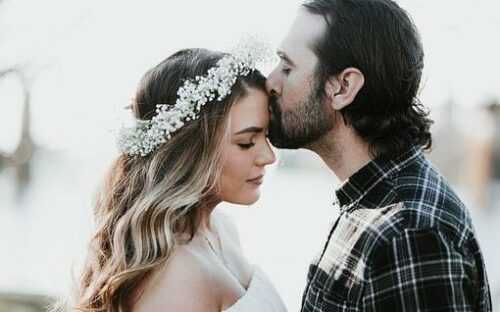 Before we start our Jaipur Itinerary, firstly, make your doubt clear that Jaipur is a honeymoon destination. Many of the folks think that Jaipur is not a honeymoon destination, but no this is wrong.
Jaipur is historical, cultural but also a romantic place for couples to spend quality time with each other. You can also read about the Places for couples in Jaipur.
Pre-book the Hotel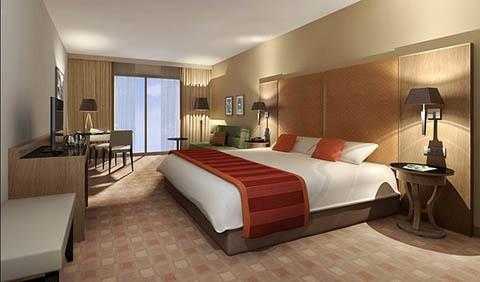 You have already planned what you are going to visit in Jaipur then why don't you book your room earlier.
Just book the room a few days back via online portals to get maximum to maximum discount possible on the booking. You can also read about the Best Water Park in Jaipur.
How to Reach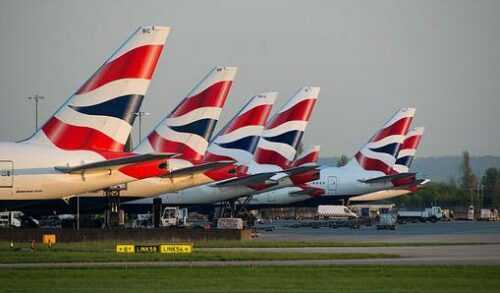 To reach Jaipur , three options are available ; the first one is the road trip, the second one is the train and the final and third one is via airways.
If you want to travel in an economical amount, choose the options of bus or trains otherwise, for the airways, we all are aware of this means of transportation that it can be proven a little expensive but is the best one. You can also read about the Munnar Itinerary.
So let's talk about Jaipur Sightseeing Itinerary
1 Day Itinerary for Jaipur
On your first day in Jaipur, I think you should take a rest. If you are traveling from Bus or train, you will be reached in the area near polo victory.
Book your room over here and take rest first. Don't rush at all because you have 5 days, which are enough to explore Jaipur and its tradition.
On your first day of Jaipur Travel itinerary, take rest in your hotel room, and after having your breakfast, start your trip with Badi Chopad.
Hire a cab to Badi Chopad, where you can find different historical monuments such as Hawa Mahal, Govind Dev Ji Temple, City Palace, and Jantar Mantar.
Target your first day with these 4 places, first visit Hawa Mahal, and spend 2 hours over there. After that, go to Govind Ji Temple from where you can grab positivity in you.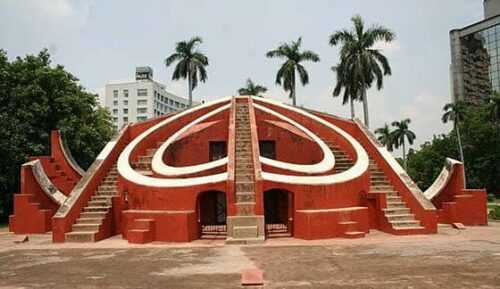 It is a very famous temple and after that make your target to go at Jantar Mantar. Jantar Mantar is also a good place which will also take near about 2 hours to explore.
In the afternoon around 3 PM, you can cover all these places easily and then target to City Palace. After watching the city palace, get back to your hotel.
In the night, roam in Jaipur, have your dinner, and be prepared for your second day. If you have a lack of time, the one-day itinerary for Jaipur is enough for a day out.
Fees for Monument Exploration
To visit all these mentioned four places, you need to pay 50 to 200 INR per head per monument. You can also read Luxury Swiss Tent Resorts in Jaipur.
2 Days Itinerary for Jaipur
Here you are done with your first day, now for the Jaipur itinerary for 2 days; we covered only 1 place today, which is "Amer Fort."
Amer Fort is the major attraction of Jaipur, which gathers tourism throughout the year. Amer Fort requires at least 5 to 6 hours to explore properly as it is a huge premise.
Don't rush because you still have 3 days, and these are enough, I am sure. Wake up, get ready, and have breakfast in your hotel. You can also read Udaipur to Kumbhalgarh Itinerary.
Take your time and comfortably and easily get prepared for this fort on your 2-day itinerary for Jaipur. It is a cultural and historical place that describes the architect of India at that time period.
When you visit Amer Fort, you will get tired so don't plan for something else, have fun at night. There are many places where you can go to Jaipur where you can enjoy the evening and then have your dinner.
This Jaipur 2 days itinerary covered the important aspects to watch in Jaipur.
3 Days Trip to Jaipur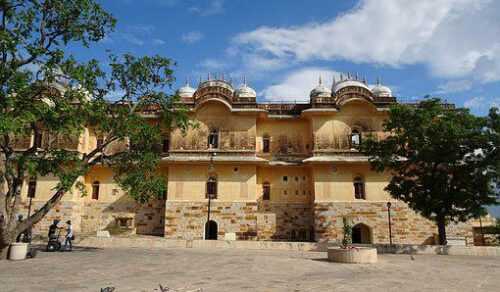 On the third day, the covered places are Nahargarh Fort, Jaigarh Fort, Nahargarh Biological Park. These all places are situated nearby so traveling to these places will be easier.
Nahargarh Fort is another tourist attraction, which is also a good choice to choose for an visit. After that, target the Jaigarh Fort, which is quite a picturesque place. And then target to Nahargarh Biological Park.
3 Nights and 4 Days Jaipur Itinerary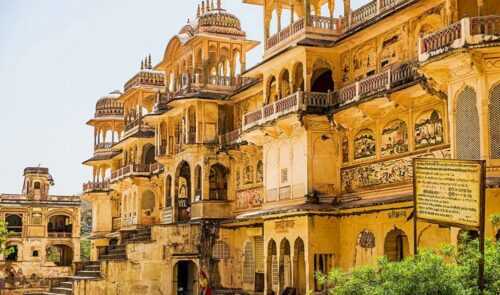 On the fourth day of your trip, you can go to Galta Ji Temple and Chokhi Dhani.
GaltaJi Temple is known as "The Monkey Temple" which is also a quite interesting place to visit, and later on, when you are coming back to the city, take the route towards Chokhi Dhani, which shows you the tradition and culture of Rajasthan.
5th Day in Jaipur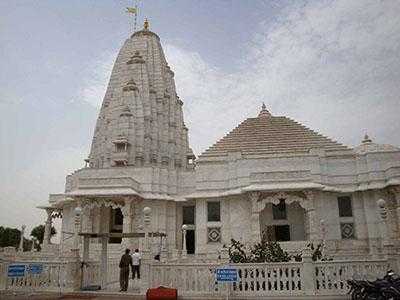 It is the final day in Jaipur, and you have covered almost every places to visit in Jaipur. So on the 5th day, what you can watch is the Birla Mandir, where you can find peace.
You can visit the Museum where you can find the antiques and history of Jaipur, Jawahar Circle known as Asia's biggest circle, that's it.
Here you Jaipur tour itinerary is completed and now just pack your bags and get back to your home. You can also read Best Jaipur Street Food.
I hope you can enjoy your trip with the help of our itinerary, and make this trip a memorable trip. In the case of less time, Jaipur two day itinerary is also good. You can also read Andaman Itinerary.
Read Also:
Top Most Stunning Spots in Cairns