Munnar Itinerary
Munnar is a peaceful hill station located in Kerala, which is a perfect destination for those who want to come out from the city chaos. And see Munnar Itinerary.
The reason being to visit Munnar is its famous tea gardens, lush greenery, the clear sky. Munnar is situated 1600 above sea level.
It is located in the Western Ghats Mountain Range. In Kerala tourism, Munnar comes at the top of the list of destinations to visit. The city is blessed with a beautiful climate and fruits. You can also read the 3 Nights 4 Days Udaipur Tour Itinerary.
Suppose you want to visit the place where we can help you out with this. Yes, our post will help in letting you plan the trip perfectly. You can also read Cheap Honeymoon Destinations in India.
In the declared paragraphs below, the details are mentioned about the Munnar Sightseeing Itinerary. This itinerary will help you know how you should plan your trip to make it run smoothly.
How to Reach?
If you want to visit Munnar, three ways of transportation are there to use, so it is up to your convenience which one you want to choose.
Via Air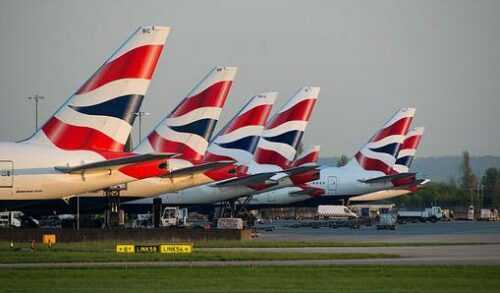 To reach Munnar, the nearest airport is Cochin International Airport, which is situated around 125 kms away from Munnar. From there, you can take a taxi, or you can reach the place by public transportation also. You can also read Jaipur Itinerary.
Via Railways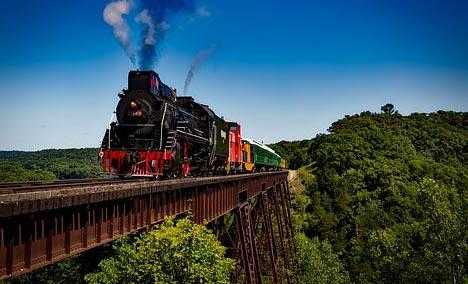 The nearest Railway station is Kochi or Ernakulam. From there, you can take a taxi.
Via Road
After reaching Kochi, Aluva, or Ernakulam, you can hire a cab or use public transportation. You can also read Cheap Holiday Destinations in India.
Hotel Bookings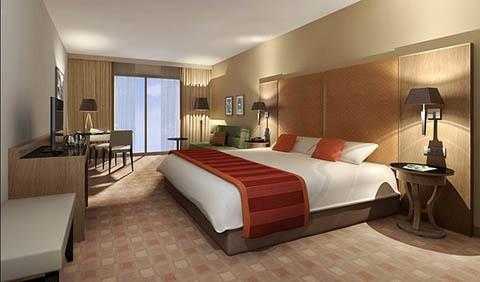 After reaching the destination, it is quite stressful to find the hotel and then check-in. Before a few days of the trip, start your research on the rooms and hotel booking via online portals and book anyone suitable to your requirements.
Online portals booking will cost you less, also in which you can save lots of money. You can also read Places to Visit in August in India.
Best Itinerary for Munnar
Day 1: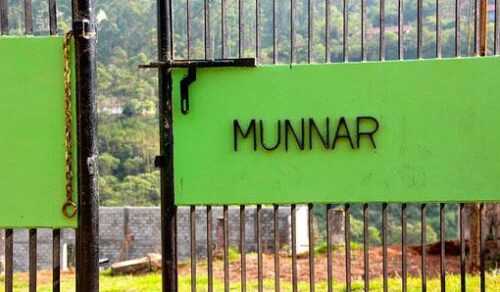 The Munnar One-day trip plan does not cover all the places, but it is still fine to take a break from the hectic schedule. The most important thing before you start to travel is to take a rest.
Yes, if you are exhausted, then how you would be able to make fun of the trip? So make sure to take some rest and then start the trip. You can also read Andaman Itinerary.
After reaching Munnar Bus Stop, hire a cab and reach the hotel. Take rest over there for some time, hire the cab and reach Mattupetty.
Mattupetty Photo Point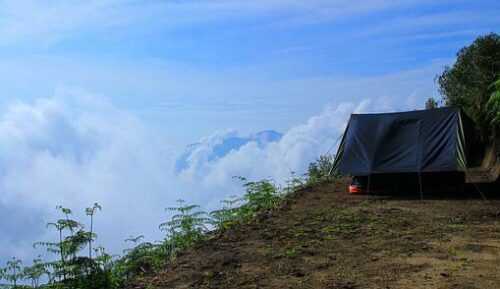 Mattupetty Photo Point is just 4 km away from Munnar Bus Station on the road. Photo Point is a beautiful natural destination. The road is lined up with the tea garden.
The name of the place is Photo Point, so you can get an idea of how beautiful and fascinating the place is. 30 minutes are enough to explore the place.
Mattupetty Dam
Mattupetty Dam is a natural and scenic destination to reach. Here you can do boating which costs around 600 per head.
It is considered one of the best places in Munnar, and you should visit the place for sure. You can also read Places to Visit in Auli, Uttrakhand.
Echo Point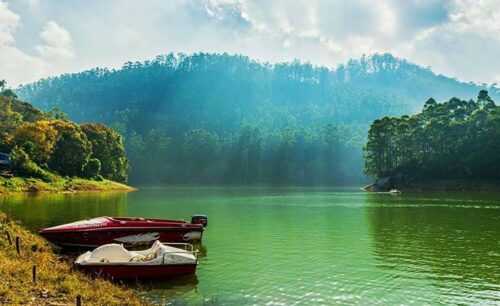 It is also a natural and scenic place that requires about 1-hour maximum to visit. Echo point is around 15kms away from Munnar and is located in between Mattupetty Dam and Kundala Lake.
The place is good for photography, and you can do boating over here also. Just get back to Hotel for the day 1 only.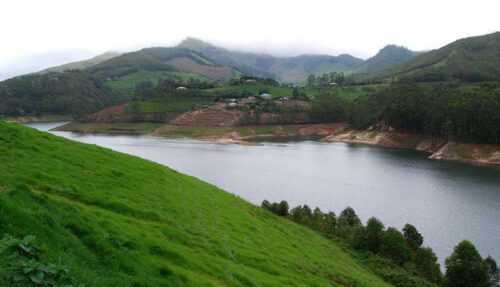 The reason being is you arrived that day, and that's why traveling so much will make you feel exhausted, so it is better to get back and rest for the day.
It is all about Munnar One day Itinerary, which is quite satisfying in this small time period. You can also read The Famous Hindu Temple in Kerala: Ananthapura Lake Temple.
Munnar 2 Days Itinerary
Kundala Lake
Kundala Lake is perfect for those who are finding peace. The tea estates are surrounding Kundala Lake, which makes the destination smell good also. You can also read Udaipur to Kumbhalgarh Itinerary.
Top Station
Top Station is best for trekking activity. Here in the natural beauty with such a refreshing aura, you can do trekking. This place is surrounded in 3600 by the Western Ghats, which makes the destination a must-visit.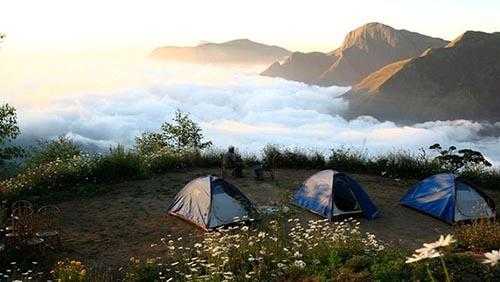 As we said that Munnar is the hill station where you can trek, so after doing trekking in the top station, step back to the Hotel.
Have dinner and roam around in Munnar. Munnar trip plan for 2 days is perfectly fine for people who have less time to visit the place. You can also read A Mystery of The Twins Kodinhi Village, Kerala.
3 Days Trip to Munnar
In the Munnar tour Itinerary, we came to the third day. On the third day, you can visit the places:
Eravikulam National Park
The first and most important thing you need to know about this national park is that it is closed for February and March.
Located 16 km away from Munnar, and need to pay an entry fee of 120 for adults and 90 for kids. To protect Nilgiri Tahr, this sanctuary is established.
This park is extended to Tamil Nadu, and there it is known as Annamalai Wildlife Sanctuary. You can also read Places to Visit in Kasol.
Marayoor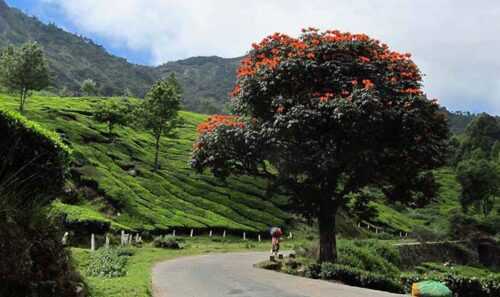 Marayoor is a historical place that is scenic also. It is best for sightseeing also. This place is 40 km away from Munnar that so on the third day, Marayoor will be your last destination to visit.
Day 4:
Lakkam Waterfalls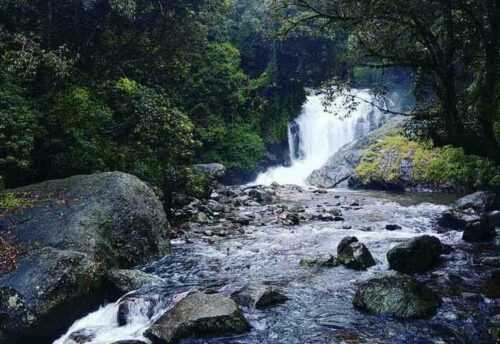 Lakkam Waterfall has beautiful sightseeing in Munnar, and you can spend at least 2 hours admiring the beauty of Western Ghats. You can also read Places to Visit in Jaipur.
Tea Museum
Explore the tea Museum of Munnar with a refreshing aura. Monday is a Holiday for the tea garden.
This garden is available to visit till 4 PM last in the evening, so make sure to be there at least within the time when you can explore it for at least 2 hours.
Day 5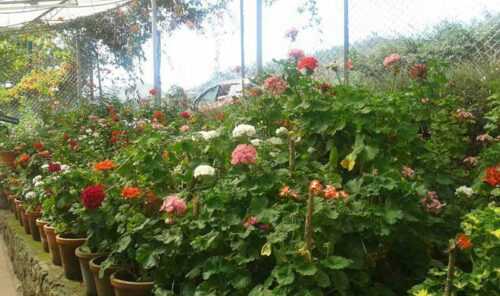 On day 5, it is time to leave. Visit Rose Garden and Pothamedu Viewpoint and then get back the home after this beautiful and pleasant holiday trip.
I hope you are satisfied with this Munnar tour itinerary, and now planning your trip to Munnar has become easier for you. You can also read Best Indian Food for Travellers.
Read Also:
The Magical Forest in Las Vegas