Twins Kodinhi Village
Kodinhi is a village in Kerala with 400 pairs of twins which continues to be a mystery for researchers.
It is a remote and sleepy village in the Malappuram district of Kerala, which remains a mystery for researchers. There is the most significant number of twins in this village.
According to statistics, there are at least 400 pairs of twins in this village. The population of the town is 2000 families. The number of pairs of twins goes on increasing every year.
In the year 2008, there were 280 pairs of twins. In this village, the average of twin births is as high as 45 in 1000 births while in national average is around 9 in 1000 births.
In October 2016, a team of researchers from various institutions, including Kerala University of Fisheries and Ocean Studies, Centre for Cellular and Molecular Biology, and University of London and Germany, visited Kodinhi to find the answers to this mystery.
The researchers studied their DNA tests. This study got conducted in Kodinhi, Igbo-Ora in Nigeria, Hung Loc commune in Hung Hiep from South Vietnam, and Candido Godoi in Brazil. In all these areas, the number of twins is very high.
Kodinhi Twins Reason
India as the country has one of the world's lowest rates of birth for pairs of twins.
In the village, Kodinhi, the average of twin births is as high as 45 in 1000 births while in national average is around 9 in 1000 births.
Doctor Krishna Sribiju took a look over this case in the late 2000s. He said that he is Indian.
People on this sub-continent have the least acknowledged incidents of twinning globally at around four per thousand.
In addition to this, there is no IVF treatment because of the high cost. Because of artificial insemination in the western world, the global rates of twins born have increased.
He also explained another general factor, and he said that twins tended to get born to more nature women whose height was over 5ft 3in.
People of Kodinhi marry in their late teens, and soon after, they begin their families. The height of the women of this village is around 5ft.
The other possible reason came out for the diet of the people of Kodinhi.
Although there is nothing ordinary in the people's menu compared to other communities, it does not appear anything wrong with the food and water.
Researchers continue to conduct genetic studies of the twins of Kodinhi. They hope to find out some answer to this study.
There are some things in the world which scientists feel hard to explain even if they try hard.
Kodinhi Palli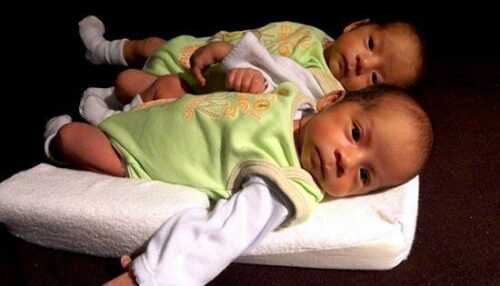 Kodinhi Valiya Juma' at Palli is the Kodinhi Central Mosque. It got founded by "The Great Freedom Fighter and Soofi Mampuram Thangal."
They had headed the "Malabar Revolt" against the British and Feudal Lords. It got located 5 km south of Chemmad city.
Twin Town India Kodinhi
Kodinhi, the village of Kerala gets popularly known as The Twin Town. This village comes under the administration of the Nannambra panchayat.
This village got surrounded by water bodies on all its sides except the one hand through which the town receives connects to the nearest city of Tirurangadi.
Kodinhi gets located 35 km south of Calicut and about 15 miles from the Malappuram.
The village attracted worldwide attention when the people came to know about the unusually high rate of twin's birth in this village. Approximately 10% of the population of the town are twins.
India's Kodinhi is not the only Twin Town in the world. In the year 2016, the report came that a research team had arrived in Kodinhi to investigate the reasons for 400 pairs of twins.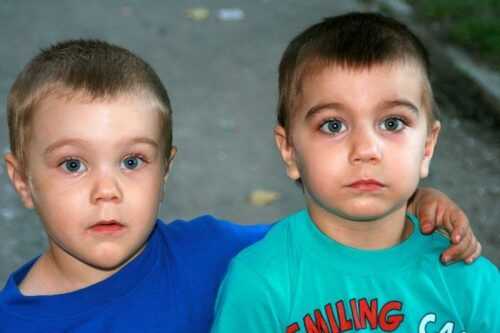 These researchers' primary goal was to compare certain genetic factors of the residents of Kodinhi with the parts of Vietnam, Brazil, and Nigeria, where there are similar communities.
Though the researchers tried to find out the answers and solve the mystery yet, they failed in their investigation.
They really do not have any key answers. According to them, the mystery of Kodinhi will remain a mystery.
Many surveys reveal that there are around 204 pairs of twins and two triplets in Kodinhi village. Many studies have got conduct to solve this phenomenon but could not find any result of it.
The food habits, heredity, Medicare, parents, and climate, and many other factors were studied under these research studies.
It gets said that the twins' phenomenon in the village Kodinhi got started around 60-70 years ago. According to the villagers, this twins' phenomenon started occurring three generations ago.
Women who marry men from a different village outside Kodinhi and men who marry women outside Kodinhi have a high rate of twins births. You can see twins of every age in Kodinhi.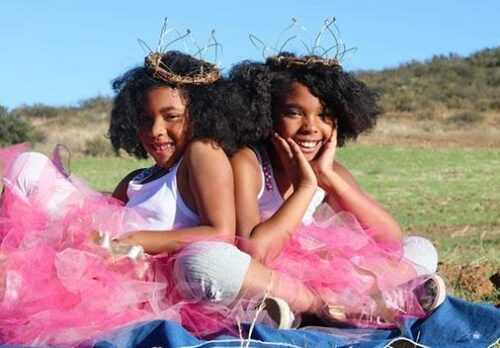 The cause of this phenomenon remains unknown. Researchers have delved into biological, genetic, molecular, climatic, and heredity factors, yet they have not reached any satisfactory conclusion.
The twins' phenomenon in Kerala's village is not unique because it has also got reported in Igbo-Ora in Nigeria.
Researchers indicated that twins' births got related to the eating habits of the women of Igbo-Ora.
Kodinhi Faisal Killed
It is the main accused controversial case of the murder of Faisal in Kodinhi, who got killed by unidentified men on Thursday morning. Second Faisal murder case got accused Vipin, who was 30 years old.
He was a native of Tirur and got attacked near Pilonchode in Tirur around 7 a.m. He was out on bail. He got rushed to the government hospital, where he got declared dead.
A team of police got deployed in the entire area as the tension of his death got prevailed in the area.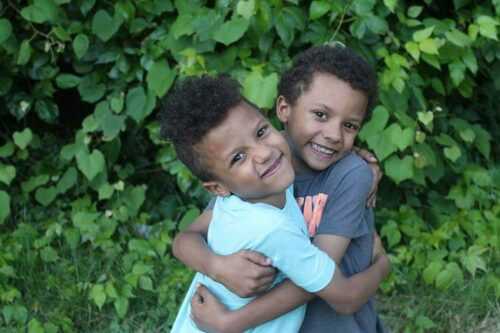 It all got to happen on the early morning of November 19, 2016, when Faisal alias Anilkumar converted to Islam. He was found dead in the drain at Farooq Nagar in Kodinhi.
Police have arrested 16 persons by following the strong protests from Muslim organizations.
These 16 persons were RSS workers. After Faisal's death, his entire family members had embraced Islam.
Around 10% of the population of the village are twins. Isn't it better to see it yourself? Kerala tourism will help you to see this amazing mysterious phenomenon.
Read Also:
Most Attractive Places in India
Are you looking to book your next trip? Check out the following services we use and love or click the previous link to read more!
Booking To find best hotel deals.
Best International Flight Deals to Book in 2019.
World Nomads to ensure your trip.
Hostelworld to find a budget hostel.
Jetradar book Flight at cheap price.
GetyourGuide Guided Tours.