Most Attractive Places in India
Most Attractive Places in India, India is a diverse country where you can enjoy the sand dunes, snow, and road trips. India is a combination of different cultures gets celebrated in different styles.
If the vacations are on and you don't have any plans to go out of India, don't worry because we can help you out in deciding a perfect destination in India. India has various locations, and each destination is best for different things.
From the hottest sand dunes to snowy places, India has locations for each and every mood and situation. Read the forthcoming details mentioned below.
Here are the most attractive places in India are mentioned below where one can plan their vacations to make them exciting and interesting. So now let's check to get started with exploring the destinations.
Places to Spend Vacation Time
Manali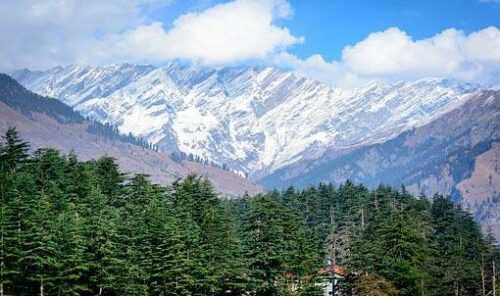 Are you aware of the Beas River? In the valley of the Beas River, Manali is located there. To the east, there are the Pir Panjal Mountains situated looks so mesmerizing. Manali is the common most visited place in India.
The mountains from its east cover the place. In Manali, there are few villages nearby where tourist comes to relax. It is a perfect and budget-friendly place to come to stay away from the hectic working schedule.
Those who love adventurous activities should come to this place for sure. The place is good for hiking and trekking in the beautiful natural terrains. For watching the entire Manali from the top, you can climb up to the mountains as well.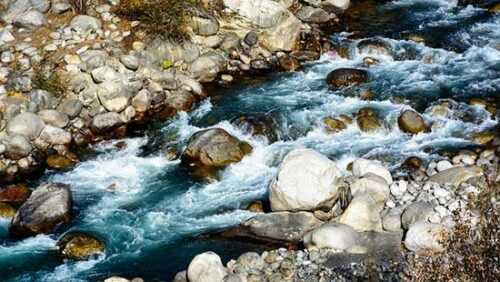 There are many places to visit near Manali like Rohtang Pass, Solang Valley, where one should reach if you will plan to reach Manali ever.
But make sure that if you ever visit Manali, then plan it between May to October because this is the perfect time period to visit the place.
This season will allow an individual to avail of the beauty of the place. You can read also Best Things to Do In Manali.
Dalhousie
Most attractive places in India, Dalhousie is located in the laps of Himachal Pradesh. It is a peaceful paradise where everyone loves to come. If you want to get rid of the city chaos, it is the perfect place to come.
The destination is so lovable, charming, and mesmerizing. It is a complete package of natural beauty where you can get inner peace from the soul. The natural landscape makes an individual be here for days.
For visiting Dalhousie, March to May is the perfect timing. Satdhara Falls, Panchkula, Dain Kund Peak, river rafting, and many other things one can do and watch here. It is quite a good destination to plan for vacations.
Gulmarg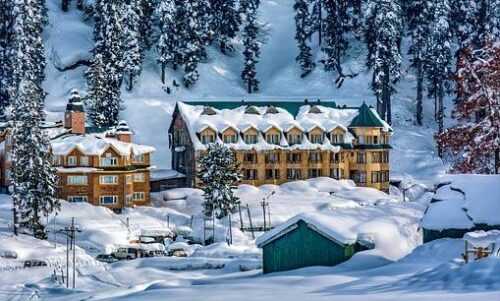 Gulmarg is the most loved destination for travelers to plan for the vacations. Gulmarg is the best place for skiing as well. It is the most popular tourist place in India situated 2650 meters above sea level.
The snow-covered mountains with huge & lengthy pine trees make this place a perfect place to spend quality time with partners. It is the most romantic place as well to plan for your honeymoon.
You can overlook the world's biggest golf course here. Watch Kongdori, Khilanmarg, and Alphabet Lake Ningli Nalls here.
Not only this, but the holy place is Maharani Temple also popular over there. Gulmarg is best for snow, so come here in between December to February. You can read also Top Hill Stations in India.
Ladakh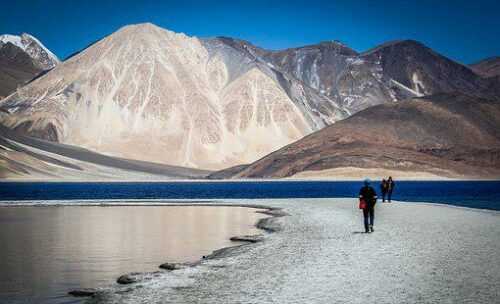 Most attractive places in India, Ladakh is the most amazing tourist attraction that looks like heaven on earth. Ladakh is not only the best snowy and endless meadows destination, and it is also the best picturesque destination as well.
Ladakh is totally covered by Himalayan Range. Visiting the place for its scenic beauty is not the end here. There are several other adventurous activities that also can be done by the person which is quite exciting and thrilling for the person.
If you want to go to Ladakh for holidays, then plan the trip in between May to September. Tso Moriri, Zanskar Valley, Phugtal Monastery, Shanti Stupa, and many other places one can watch there. Ladakh is one of the most attractive places in India best to plan for a trip.
Varanasi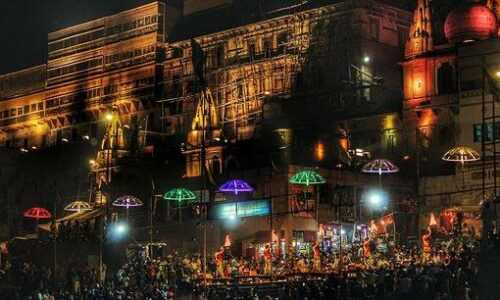 Varanasi is a beautiful city situated in Uttar Pradesh. Have you heard about Indus Valley Civilization? Varanasi is considered as old as the Indus Valley Civilization. Varanasi is the proximity to the Ganga River.
The Ganga Aarti is famous at Varanasi. In winter's time, there are events and festivals held where one can enjoy the traditions and cultures. Scenes of aarti are the true beauty of Varanasi.
Varanasi is the spiritual place to visit and is the holy place well. So that's why one should plan for this place at least ones to enjoy the spectacular aarti.
If you want to capture the best view of Varanasi, then September to March is the perfect timing for that. You can read also Top Tourist Destination in India.
Jaisalmer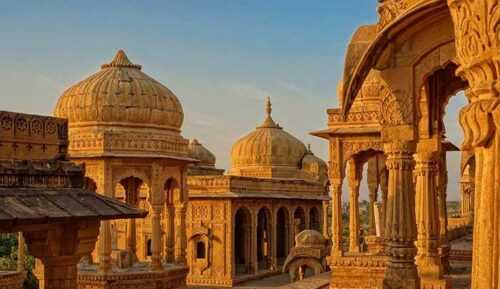 The most attractive places in India, Jaisalmer is the city of deserts. The alternative name of Jaisalmer is Golden City. The Thar Desert covered the area of Jaisalmer gives the destination Golden Color.
Near around Jaisalmer, Many villages offer the true feeling of traditions and cultures.
In Jaisalmer, one can do different activities such as dune bashing, camel safari, camping in deserts, and different other things.
Jaisalmer is a hotter destination, that's why November to March will be quite the right season to visit the destination. You can read also The Story of the Haunted Village: Kuldhara Village, Jaisalmer.
Agra
Most attractive places in India, Agra attracts numbers of tourism towards it due to the monument, Taj Mahal. Agra is an ancient place quite cool to visit.
Not only the Taj Mahal, but the city is also famous for 2 other places as well, one is Agra Fort, and the second one is Fatehpur Sikri.
Agra is a fully influential destination to the Mughal era. Agra is famous for its Petha, so don't forget to have that one. To avail of the beauty of Agra, one should visit the place between November to March.
Udaipur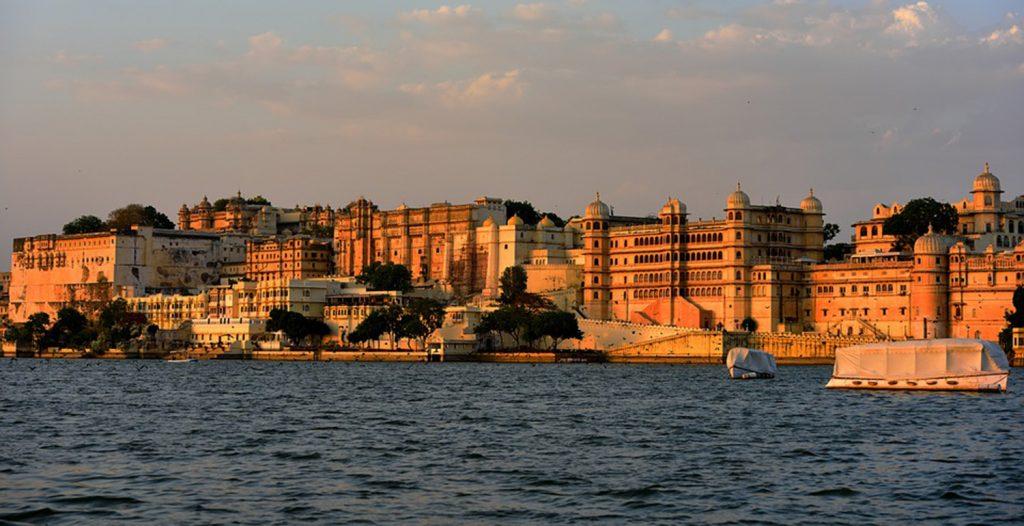 Udaipur is also a very famous place in India. It is known for its lakes and other cultural Havelis. In Udaipur, Lake Pichola is the main attraction that holds the most attractive scenic beauty around it.
At the time of sunset, one should visit the place because the beauty gets boosted up at sunset. You can take the peaceful boat rides and even can go for a nice walk around with your partner.
In summers, the destination will be quite hot, that is why September to December is the best time to visit the place. Taj Lake Palace is a very beautiful destination over there to must-see by the visitors.  
Goa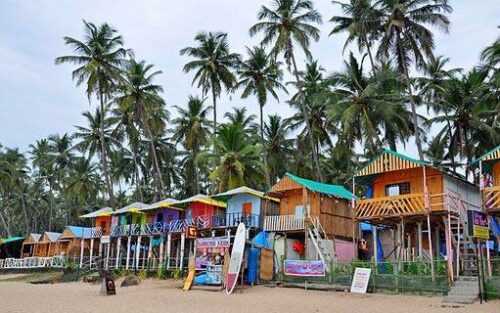 Goa is a well-known city for planning vacations. If you love beaches and the spectacular view of the sky, then Goa is the perfect destination for you.
Not only for the Indians but foreigners also visit here a lot. The place is good for cheap alcohol, most delicious food items.
This place is perfect for a friend's tour and planning for the honeymoon with a partner. Between October to March, this place is quite fine to visit. You can read also Cheap Honeymoon Destinations in India.
Gir National Forest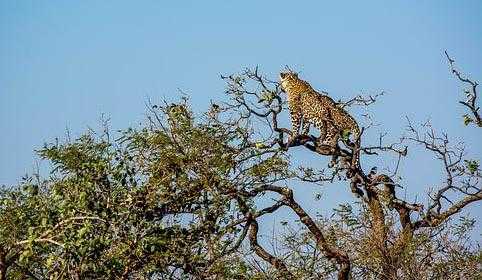 Gir National Forest is the well-known sanctuary that is dedicated to the Asiatic Lions. The forest has the best climate, and this makes it a great place to come for traveling. Even the park is covered with 400 vegetarians.
If you want to visit the place, then you should plan for this place from December to March. You might not know, but this park is considered the most tourist place in India.
Darjeeling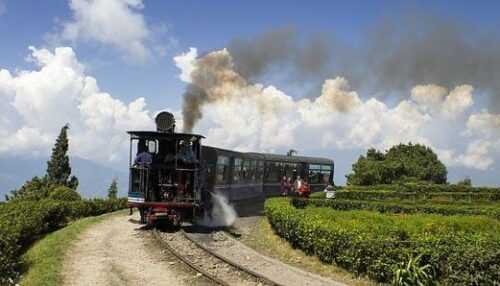 Most attractive places in India, In the Himalayan Ranges, Darjeeling is located. The destination is located 6000 above sea level. Darjeeling is the best place for its pleasant weather.
The endless meadows, beautiful and clear sky, fascinating lakes make the place a perfect destination for planning any trip or tour.
Even the place is best for the cultivation of tea also. November to February is a good time to visit the place. It is the most popular tourist place in India as well. You can read also Places to Visit in Darjeeling.
Auli
Uttrakhand has the most visited tourist place in India. This place is well known for its snowy covering aura. Auli is one of the popular hill stations where most of the visitors plan for their vacations.
It is located near Joshimath and at a height of 3050 meters above the sea level. Near Auli, there are many places to visit, such as Gurso Bugyal, Trishul Peak, Chenab Lake, Auli Artificial Lake.
For attaining the snowy experience, December to March is perfect for planning a trip here. You can read also Places to Visit in Auli.
Konark
Have you heard about the amazing Sun Temple? It is situated in Konark, Odisha. If you love history, then it is a perfect place to come.
It is the combination of history, culture, and beauty. Not only the Sun Temple, but the best 5 days dance festival is also very famous. Check in to the destination between September and March.
Final Verdict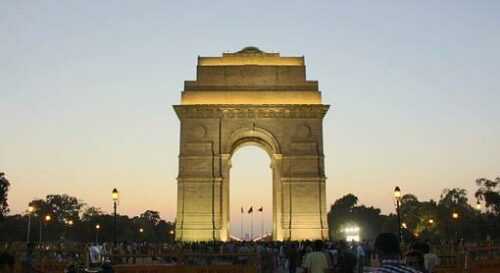 It does not end here yet. There are many other destinations in India more for there you can plan your vacations.
But the mentioned ones are the most popular tourist places in India which can change the entire lifestyle and make you feel free.
After the trip, you will surely get boosted up and will get energized for the routine. You can read also Cheap Holiday Destinations in India.
Are you looking to book your next trip? Check out the following services we use and love or click the previous link to read more!
Oyo To find best hotel deals.
Best International Flight Deals to Book in 2019.
World Nomads to insure your trip.
Hostelworld to find a budget hostel.
Jetradar book Flight at cheap price.
GetyourGuide Guided Tours.