Vegetarian Food List in Indonesia!
Vegetarian Food List in Indonesia, Traveling to a new city for a trip with family and friends can be exciting. You will try new things, explore new places, try new food & dishes and get a new and unique experience.
The trip to new places is also about gaining new experience. But sometimes, these experiences can get worse due to not availability of food, especially for vegetarians.
Those who are pure vegetarian get troubles in finding their choice of food over the places. The main question rise in an individual mind; when he is going for a trip out of the country,
Is what vegetarian food is?
What ingredients did they use to make their dishes?
Many questions come up in mind when a vegetarian traveler moves out for any trip about food items.
If you are traveling to Indonesia, we are here to help vegetarians in Indonesian vegetarian food. The post is all about the vegetarian food list in Indonesia.
There are plenty of choices in Indonesian vegetarian food items.
Best Indonesian vegetarian food
Gado – Gado
Gado – Gado is a famous salad of Indonesia made with various vegetables. The dish is made with fried tofu and Tempe. The tofu and Tempe add with the boiled or steamed vegetables.
The food item is dressed with peanut sauce to make it taste well. The dish is sold in almost every part of Indonesia. From restaurants to stalls, you can find this dish everywhere.
Ketoprak
Vegetarian Food List in Indonesia, Ketoprak is also like Gado – Gado. The ingredients used in ketoprak are different from Gado – Gado.
It is also served with peanut sauce. For garnishing, shallots are being used. You can find the dish at any Indonesian restaurant.
Vegetable Fried Rice
In the vegetarian Indonesian food list, Vegetable fried rice is the most popular Indonesian food to take.
Even though there are so many varieties available in the fried rice, those who eat eggs can add it to their dish to add taste; accordingly, they like.
Check out the Famous Food Places:
Urap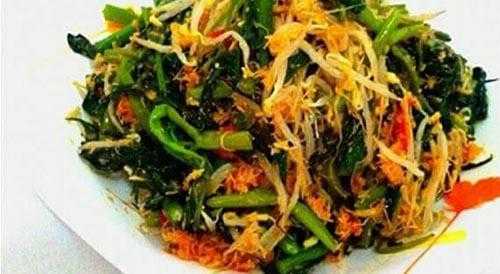 You can say Urap or Urab, as you like to call it. It is an authentic Indonesian dish. The dish is a kind of salad, which used to be served with other main course dishes.
The dish includes sliced vegetables, and it is garnished with grated coconut.
Gudeg
Gudeg is a traditional Indonesian food. Gudeg is the dish, which is made from unripe jack fruit. The fruit is to be boiled with milk and palm sugar.
Gudeg is to be served with rice and other dishes. You can add a boiled egg with a dish to improve its taste.
Nasi Uduk
Nasi Uduk means mixed rice. It is originated from Jakarta, Indonesia. As like Nasi Lemak, Nasi Uduk is similar to the dish. You can find the dish in every part of Indonesia.
It is cooked in coconut milk, pandanus leaves, lemongrass, and cloves. You can take the dish alone. Otherwise, you can take it with other dishes also.
LonTong Sayur
Lontong Sayur is made with two dishes; one is Lontong, and the second one is Sayur. Lontong is rice cooked in banana leaf and coconut soup.
The coconut soup is made with various vegetables that are boiled in coconut milk.
Sayur Asam
Indonesia has this particular famous soup. The meaning of Sayur Asam is a sour vegetable. In Thailand, you will find Tom Yam soup.
Tom Yam soup is a famous soup in Thailand. The same goes with Sayur Asam. Sayur Asam is a top-notch soup of Indonesia. It is served with rice with sambal.
Pecel
You know about Gado – Gado. It is similar to the same dish. The dish also uses peanut sauce. It is a traditional Indonesian. It is a kind of salad which is made of mixed vegetables.
Sayur Lodeh
Like Lontong, Sayur Lodeh is a similar dish. Sayur Lodeh is a home dish, which can be cooked regularly.
Sayur Lodeh is served with steamed rice and with other dishes. In the vegetarian food list in Indonesia, it is a straightforward but traditional dish.
Tahu or Tofu
A popular dish in Indonesia is Tahu or Tofu. In Indonesia, It is a fried dish and cooked until it gets golden and brown.
Bakwan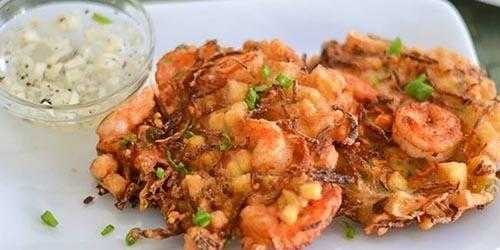 Bakwan is a common dish in Indonesia. It is to be sold in every part of Indonesia at every place. You can even find this dish at stalls. The base ingredient of the Bakwan dish is rice flour.
Other ingredients to make Bakwan are coconut milk, eggs, sugar, garlic, white paper mix, etc. It is a good dish; one should have.
I hope now you will not find any difficulty in having meals during your trip timing. So enjoy in Indonesia, and gain a new unique experience in life.
Check Out the Best Food List:
Read Also:
Mouthwatering Food in Gatlinburg