Traditional Food of Manali!
Manali is not only famous for its lush green valleys; snow-capped mountains, refreshing air, and peace in the environment, famous for the traditional food of Manali.
Manali is renowned for its traditional food items too. So, travelers do not only focus on the sightseeing views of Manali. Add new tastes and flavors in life on your amazing trip to Manali.
From the road vendors to the top-notch cafes and restaurants, everybody is well known in their flavors in Manali. People of Manali put their hearts into their recipes to make it best in taste.
If you ever been to Manali, but you are not aware of the taste of the destination, then don't worry. In the demonstrated details below, we are going to discuss the top mouth-watering traditional food of Manali.
So, get ready to make your next trip to Manali much better than before.
Dhaam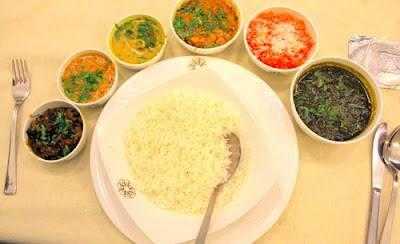 Dhaam is a complete meal from Manali food items promises for great taste with lots of nutrition in the diet.
In the dish, it includes rice, rajma, dal, Boor ki Kadi, curd, and the entire meal is complemented with gur (Jaggery).
Dhaam is a full meal served to people on occasions and festivals. You can find Dhaam at every food joint in Manali. If you visit Manali next time ever, don't miss the chance to taste Dhaam at all.
Red Rice
In Manali, Red Rice is readily available at small restaurants and 5 stars too. Red Rice has a unique nutty flavor that tastes good.
It used to serve with the variety of kidney beans and saag (green leafy vegetables) available in Manali. Red Rice is a very simple but loving dish by everyone.
In the list of famous food of Manali, Red Rice is mentioned due to its mouth-watering flavors.
River Trout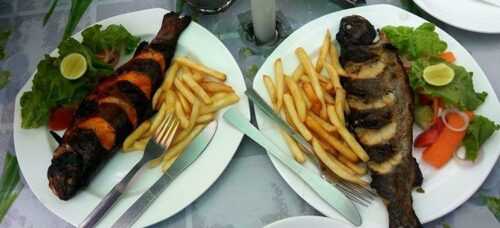 Visiting Manali and not tasting River Trout means, you have missed something significant in your trip. River Trout is made with the local flavors of Manali and tastes well.
This Manali Traditional food has spicy and tangy flavors. The dish usually gets served with Rice, and the residents of Manali love the food item.
Masala Omelet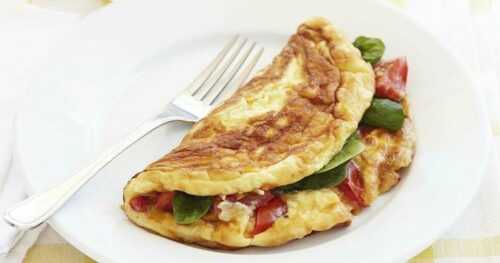 It does not matter whether you are enjoying on the roads of Manali, or having fun on the hills; whenever you feel famished, Masala Omelet is the right option for you to pick.
Masala Omelet is the dish you can find everywhere in Manali. Manali is famous for its Masala Omelet, usually served with two bread slices.
With the chilly mornings, it is the perfect food item you can take over there. Masala Omelet is a kind of special food in Manali due to its taste and spicy flavors.
Not only the Masala Omelet, you can taste normal omelet over here, which also has a great taste.
Kadhi Chawal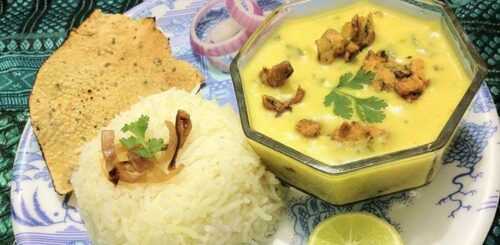 You won't believe it, but yes, in the list of traditional food in Manali, Kadhi Chawal is the best one to have. No doubt, Kadhi Chawal is a common dish served in every home.
But, if you will have Kadhi Chawal in Manali, I am damn sure you will come back to have it again.
Bhey or Spicy Lotus Stems
Bhey is a Manali special food. You can find it all over Himachal Pradesh. Bhey is a delicious dish of Manali prepared with the lotus stems.
The sliced lotus stems are cooked in the paste of Ginger and Garlic, gram flour, and onions. It adds unique and tasty flavors to the dish.
Hope on your next trip to Manali; you will not only undergo the sightseeing of Manali. But also, add new and delicious flavors in your taste with traditional food of Manali.
Check Out the Important Food Places: