20 Best Things to Do In Manali
Manali is the most beautiful and preferred tourist place in Northern India. To those who want to get near to the lofty snowy mountains, Manali could be a real paradise for them.
You can get different scenic views in this beautiful hill station either it is of magical mountains, hills, or the greenery around it.
Adventure lovers can involve themselves in various adventurous activities like paragliding, skiing, Mountain biking, camping, river rafting, etc.
Hadimba Devi Temple is a nicely built beautiful temple to get peace for the tourists, especially religious ones. Other activities that must not be skipped during your Manali visit are: shopping from Manu market, visit the wildlife sanctuary and bath in sulphur water at Manikaran.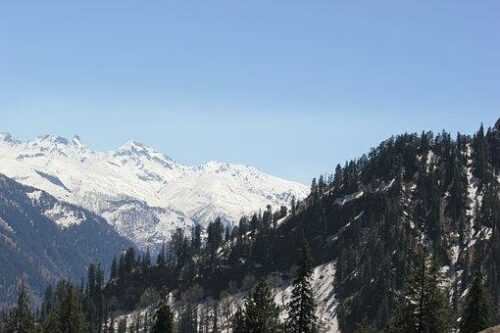 Taking a bath in the water containing sulphur is considered as the best to cure every skin related problem.
Manali is a perfect destination for the newly married couple for their honeymoon due to its picturesque views, couple activities, etc. and it is also known as the honeymoon state of India.
A journey to this appealing small hill, situated about 6260 feet above the sea level, will undoubtedly be an unforgettable experience with a massive pile of stuff to experience in Manali.
Best Time to Visit Manali
Manali is a place that offers a different type of charm in every season. Tourists experience the incredible glamour of Manali, especially in the summer season, i.e., from March to June.
Nights are too cold even in the summer, and you can feel chilly light winds throughout the day. During this season, the temperature varies between 10 degree Celsius and 25 degrees Celsius. It is a perfect season to do various adventurous activities.
This place is like heaven in the winter season for those who like snow a lot. Tourists can get picturesque white views of the mountains covered with snow during this season.
Although Manali is a perfect destination for tourists to visit throughout the year, you should avoid any hill station during monsoon season due to the uncertain landslides and heavy rainfall.
How to Reach Manali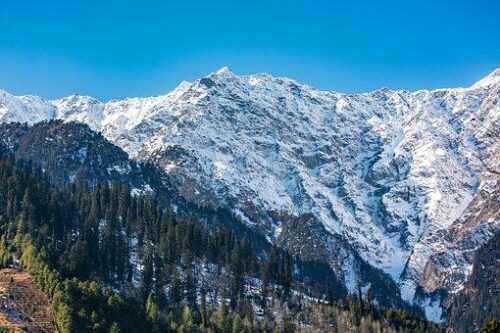 It is totally up to you to prefer either means of transport (Rail, Road, or Air) to reach Manali. Manali is connected to various cities through roads: Delhi, Dehradun, Shimla, Mussorie, Kullu.
By Road:
It is considered as the best way to travel Manali through public transport (bus). You can take frequent buses of Himachal Pradesh from different regions of the country.
Travel through public transport is also a pocket-friendly way to enjoy your vacations. If you have your own vehicle, you can also prefer that for this hill station.
By Air:
If money is not a problem, then you can save your traveling time by opting for this way to reach Manali. Then you can invest that time in exploring the places to the fullest.
The Airport nearby Manali is situated at a distance of 10 km, named as Bhuntar Airport. You can get your flight to Manali from the nearby major cities.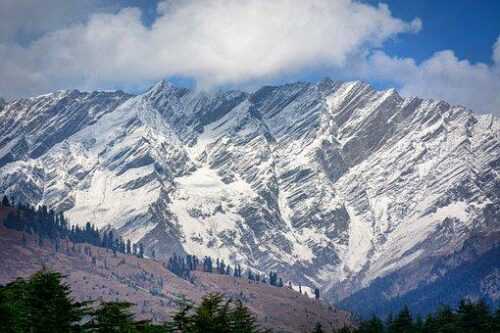 By Rail:
Tourists can also prefer to reach Manali through Rail. The nearest railhead is the Jogindernagar Railway station. One can also travel to nearby cities like Chandigarh, Ambala through rail.
Then they can get other means of transport (bus, taxi, etc.) at affordable prices to reach their destination.
Things to do in Manali
There is a vast list of activities to do in Manali, which you should include anyways when you plan to visit Manali.
1. Visiting Tibetan Monastery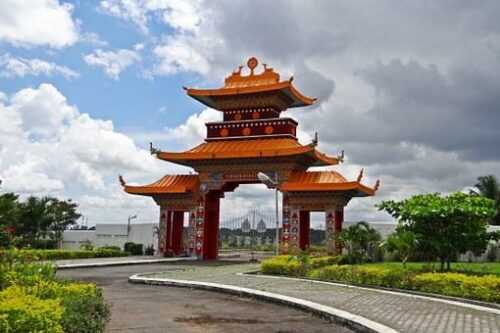 Tibetan Monastery is the major tourist attraction of Manali. Residents of this place make beautiful and amazing handicrafts and try to lure their customers and tourists. Tourists love buying these handicrafts at attractive prices as the memory of Manali.
There are two Tibetan Monasteries in Manali. You can go for some adventurous activities near the monasteries after buying handicrafts.
These Tibetan monasteries are signs of developing Tibetan people in Manali. The very two well-known monasteries in Manali are Nyingamapa Gompa and Gadhan Thekchoking Gompa.
Duration: Two-three hours
Best time to visit: You can visit there at any time. However, you can avoid the rainy season to visit Tibetan Monastery.
2. Rohtang Pass
Rohtang Pass is one of the high mountain passes. It is ultimate and attraction pass near the Manali. The landscape's beauty can leave you awestruck.
The place is favourite among the film directors. The adventurous things to do here are trekking, playing snow games and camping.
Price: Free
Duration: 3 to 4 hours
Best time to visit: May and June as well as October and November
3. Solang Valley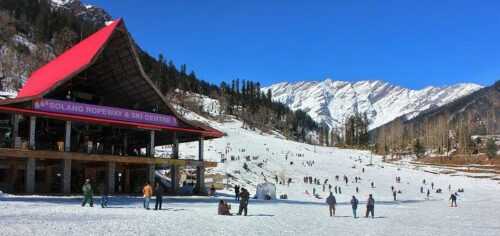 Solang Valley is an excellent place for enjoying many kinds of snow games as well as adventurous games. The Valley offers to glide through the clouds. The spot provides incredibly beautiful pictures that are unforgettable.
Price: Zorbing (500 per person), ropeway (500 per person), paragliding (1200 per person)
Duration: 3 to 4 hours
Best time to visit: December to February
4. Hidimba Devi Temple
The Hidimba Devi Temple gets covered with artificial trees, and the pleasant view is worthy. The place consists of rabbits and yaks that are taken care of by the local people.
Price: no entry fee
Duration: 1 to 2 hours
Best time to visit: August to July
5. Manikaran
It is a peaceful place with fantastic surroundings. The site is very religious. The shrine is well-managed. The hours spent at the place are unforgettable. The springs of the Manikaran are fascinating.
In the spring season, the water of the Manikaran contains Uranium and radioactive elements that are best for health. There are many places to visit in Manikaran like Rupi Valley, Pulga and Barshaini and many others.
Price: No entry fee
Duration: 1 to 2 hours
Best time to visit: April, May and June.
6. Khajjiar
The Khajjiar is a very famous spot for its lake and temples. People are very affected by the beauty of the place. Khajjiar consist of Kalatop sanctuary with the forested park that consists of hiking trails.
It is a sweet home for much wildlife sanctuary which includes deer as well as bears. The Mountain View is very miserable.
Price: 300 per person
Duration: 4 hours
Best time to visit: March to November
7. Manali Wildlife Sanctuary
The presence of the greenery and the wild mountains makes the sanctuary best destination to visit. The wildlife sanctuary consists of animals like striped hyena, Himalayan tahr, Himalayan black beer, Indian hare and barking deer and many others.
The place is famous for its unique tresses like Deodar, Horse Chestnut, Walnut, Maple, and Kail. The area gets visited in winters.
Price: no entry fee
Duration: 4 hours
Best time to visit: October to February
8. Chandratal Lake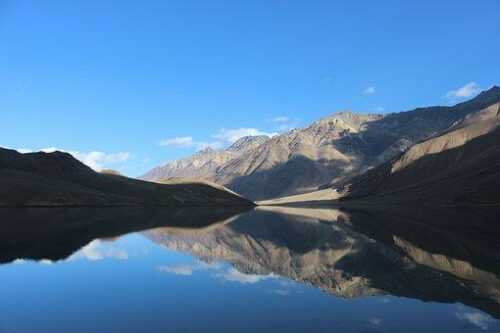 Chandratal Lake is famous for its beautiful lakes. The Tibetan Traders travels to Spiti and Kullu valley, and it attracts many adventure enthusiasts. The spot is a mixture of adventure and raw.
Price: 1400 per person
Duration: 9 days
Best time to visit: January to April
9. Solang Nallah
The place is very adventurous and consists of many activities. The things to do here are snowboarding, riding yak, trekking and many others. The location provides a beautiful view for the snaps. Children get affected by the games.
Price: No entry fee
Duration: 3 to 4 hours
Best to visit: April to June and December to January
10. Bhrigu Lake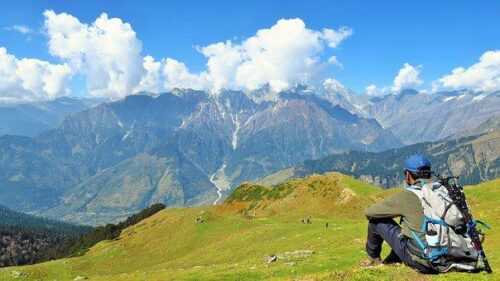 Bhrigu Lake is famous for its lake and grasslands. The spot is renowned for its trekking. Wild horses are found in the near Bhrigu Lake. The place is well-shredded with wildflowers. you can read also Places to Visit in Himachal Pradesh.
Price: No entry fee
Duration: 4 days
Best to visit: July to September
11. The Beas Kund
The Beas Kund is a mesmerizing place, and it has a stunning view. Things to do here are adventure sports and also, skiing slopes. People can camp and enjoy the spot with a picture of the falling glaciers.
Price: no entry fee
Duration: 3 days
Best time to visit: June to November
12. Visiting Vashist Temple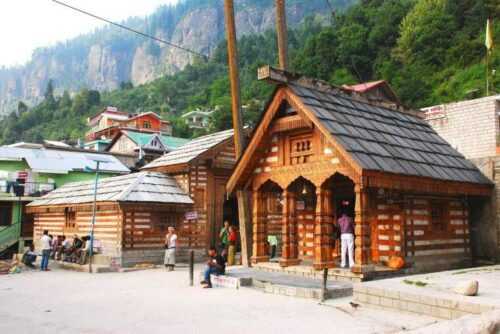 It is said that Vashist Temple is 4000 years old at least, which is the main reason to draw more tourists at this site. This temple is a devotion to the sage Vashist (Lord Rama's Kula guru).
The major tourist attraction of this place is the hot water spring. The people believe that these springs have some medicinal importance that can cure many types of diseases.
Location: Manali's Vashist Temple is located across the Beas River and at a distance of 3.5 km from the bus station of Manali.
Price: Free
Duration: It can take around half an hour or more to explore the whole temple. It entirely depends upon the crowd and the time spent at hot water springs.
Best time to visit: You can visit the temple on any day between 7 am to 9 pm. For showering in hot water springs, the place is closed for one hour, i.e. from 1 pm to 2 pm.
13. Vashisht Jogini Waterfall Trek
Most of the tourism agents include Vashisht Jogini Waterfall trekking in the package if you have decided to visit Vashist Temple. Trekking is a must to do adventurous activity in Manali.
You can start the trekking from the Vashist temple and can get the scenic views of its village life and panoramic beauty. This trek is one of the shortest treks that tourists prefer to get the savour of trekking.
Duration: The trekking can be ended up in between two and three hours.
Price: Various adventure sports companies include this shorter trekking in the package of other activities. However, you can also trek in Rs 500/- per adult, including the rent of various safety pieces of equipment rented to you while trekking.
Best time to visit: Mostly companies conduct trekking during summer season (March to May) and winter season (October to February).
14. Hampta Pass Trek
Hampta pass is well known among tourists for providing the most decent and suitable trekking in Manali, Himachal Pradesh. The elevation of this trek is around 14100 ft. or 26 km.
Tourists enjoy the greenery around them, various picturesque views, breath-taking beauty, etc. while trekking. Manali is really a great adventurous spot and best place to visit for the lovers of trekking or other adventure sports.
Duration: It takes almost three to four days.
Price: You can choose from the various packages provided by the agents of adventure companies. It varies with the days you are going to spend in this place. It can ranges from Rs 5500/- to Rs 9200/-.
Best time to visit: You can prefer to visit this place throughout the year except in the Monsoon season. There could be some unpredictable landslides due to heavy rainfall in this season.
15. Manu Market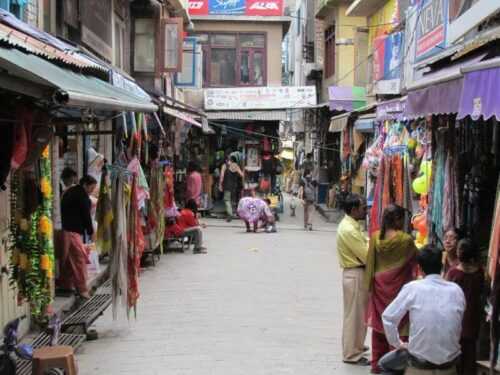 This market is famous between the natives and tourists from different regions as well. You can shop in bulk from here for books, accessories, clothes, handlooms, etc. at reasonable prices.
As travelling is incomplete without shopping, you can purchase anything from this market ranges from daily needs to footwear, crockery, electrical appliances and a lot more.
The place has a restaurant that serves various varieties of cuisines. You can choose the best from this market as many shops are available to sell you the same product at different rates.
Location: It is located in Siyal Manali, Himachal Pradesh.
Best time to visit: You should not skip this market in any of your visit to Manali. It will be best if you prefer to shop during day time to get the best experience of shopping.
16. Visiting Gauri Shankar Temple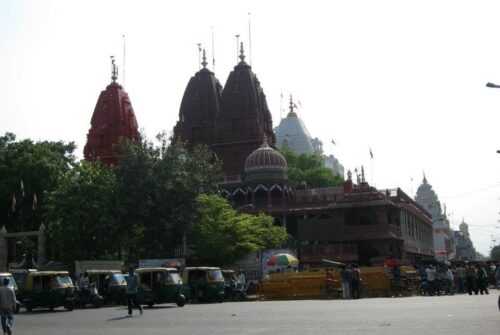 This 8—years old temple is a devotion to Lord Shiva. It is quite popular among tourists mainly for its architectural style, i.e. Shikara style.
You can also get various other significant attractions of the city near this temple. The Nirvana finders or those who have firm religious beliefs love to visit Gauri Shankar Temple.
Price: The visit at Gauri Shankar Temple is free as there is a null entree fee.
Location: The temple is situated in the Nagga Castle Road. You can reach the temple by a small trek through this Castle.
Duration: 3-4 hours
Best time to visit: It is opened from 5 am to 12 pm and then it remains closed for a few hours. It again begins at 4 pm and closes at 9 pm.
17. Deo Tibba Base Camp Trekking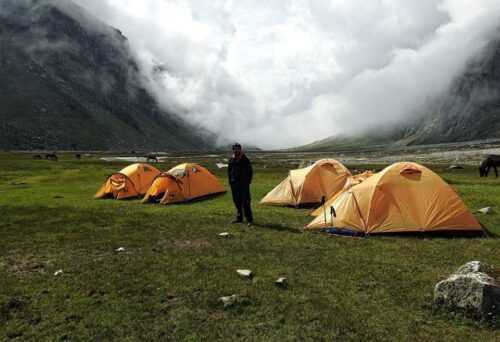 It is one of the most outstanding treks in Manali. It provides various panoramic views like forests full of alpine trees, meadows, clear vision to multiple sites, lakes of blue water, and much more.
The trekking level of Deo Tibba is mild comparatively. You can also enjoy the attracting views of various snow-capped peaks.
Duration: It can take 4 to 6 days to complete this trekking with a maximum elevation of 14700 ft. or 38 to 40 km long.
Price: The price may vary according to the different packages offered by travel agents. It can range from 12,000 to 17,000 approx.
Best time to visit: From June to October is considered as an ideal time to visit this place in Manali.
18. Exploring Nagger Castle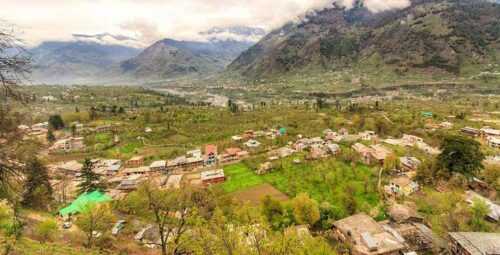 It is one of a magnificent place for art lovers. Naggar Castle offers various kinds of arts, paintings, etc. to its visitors. You can explore this exciting place with beautiful artifacts, paintings and creativity.
Location: It is situated in the Naggar town of Manali.
Price: You don't have to pay any entry fee to explore its major attractions and picturesque beauty with lots of creativity.
Duration: 5-6 hours
Best time to visit: You can visit the Castle on any day of the week from 7 am to 10 pm.
19. Van Vihar Park
It is a properly maintained park and one of the frequently visited places in Manali. There are various artificial human-made lakes in this park.
It is the best to place to visit in Manali for the tourists to calm their mind with the refreshing air under the heaven flaming deodar trees.
Location: It is situated on the mall road of Manali, Himachal Pradesh.
Price: Van Vihar Park has an entry fee of Rs 30/- with a free boating ride of 15 minutes for kids.
Duration: 3-4 hours
Timings: The park remains open in every season, but daily closing timing changes. During summer it stays open till 8 am to 7 pm and during winter – 8 am to 5 pm.
20. Rafting in Kullu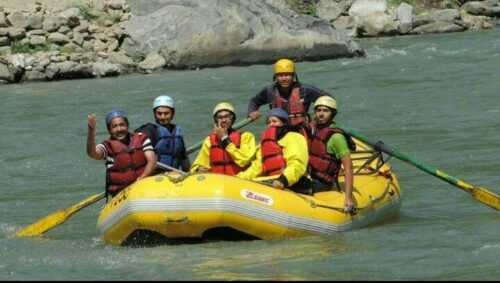 Many adventure sports companies and private operators offer river rafting packages in Kullu. It is the best activity to do in Manali.
Manali hill station is a great place for the lovers of river rafting. It is a great adventurous spot. River rafting in Kullu is done in the Beas River.
Price: there are many packages that you can choose for river rafting in Kullu. You cannot enjoy river rafting alone so that you can book a river rafting package including Rs 1000/- per person.
Duration: It almost takes one and half hour.
Best time to visit: mostly all river rafting activities are conducted by the companies in the months from April to June.
Manali is a full adventurous hill station where you will get a lot of adventure to do. The above list of things to do is limited.
There are many more things to do in Manali, which you may get to know when you make your trip to Manali.
Read Also:
The Most Beautiful Places in North India
Looking for hiking & trekking guide from Asia? Check out Hiking in Himachal Pradesh & Tiger's Nest Bhutan & Trekking in Nepal.