Best Places in India and Tips
Best Places in India and tips, India is a country with serene diversity and is a hub of so many different cultures, traditions, and languages.
When we talk about landscapes, India is filled with rich beauty too with mountains, beaches, deserts and every kind of geographical exquisiteness.
If you're traveling from abroad and intending to visit a lot of places in one go in India, you'll need to carry a lot of stuff with you to the country.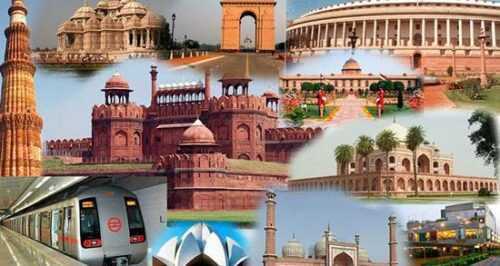 But, airlines place a limit on the maximum weight you can take with you while you travel somewhere. So, if you're visiting India from abroad, then for sending excess baggage to India, you will need a freight service that will take your cargo to India.
India is also at a very important place in Asia with borders with China, Bhutan, Myanmar, Bangladesh, Pakistan, and Nepal. You can read also Places to Visit in India.
There is a rich diversity in every state of India with so many languages being spoken, and a variety of cultures and religions which people follow to spend their lives.
There are a plethora of places you can visit in India. India is a huge country with tons of lovely places, so don't expect to visit the whole country in just one go.
It will take many long tours to India to visit all the great sites of the country. So, you get a variety of options as to what kind of places you want to visit. You can read also New Tourist Places in India.
There are hills, mountains, rivers, beaches, deserts and basically everything you can possibly imagine on planet earth in India. You've surely got your hands full when you think about visiting India.
Best Places to Visit in India
India is a country with rich diversity and a host of wonderful places which you can visit. All the great places in India can't be covered in one blog.
So, we've compiled a list of some of the best places which you cannot afford to miss at all when you come on a visit to India.
Leh – Ladakh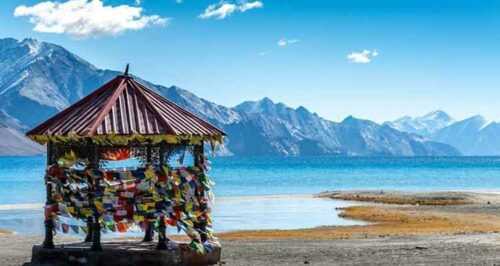 If you want to leave the hustle and bustle of cities and seek a place where you can calm yourself down for a few days and refresh your batteries, then there is no better place than Leh in Ladakh.
The town of Leh is situated at a very high altitude and is very famous for the Palace which was once home to the King of Ladakh.
If you are a religious traveler, then there are several monasteries belonging to the Buddhists as well which you can visit. You can read also Magnetic Hill Leh Ladakh.
Jaisalmer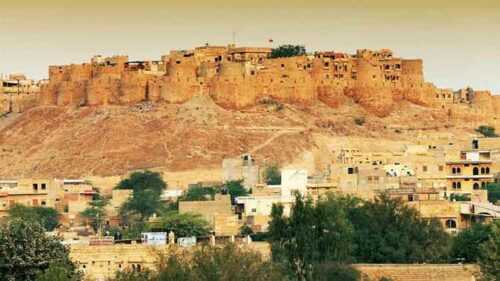 Best Places in India and tips, Situated in the Thar Desert is the 'Land of Golden Sand', which is a deserving name for a city like Jaisalmer.
The city is filled with a rich history of the palaces of Rajputs and the Jaisalmer Fort, which is one of the still-living forts in the world, home to about one-fourth of the city's population.
If you want to see the beauty of the golden desert of Thar and the great scenic city in the desert, make sure to visit Jaisalmer in Rajasthan. You can read also Luxury Swiss Tent Resorts in Jaisalmer.
Sikkim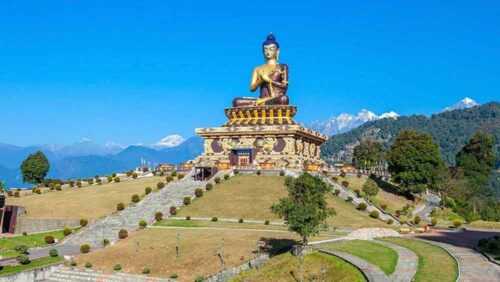 Best Places in India and tips, If you want to spend some time in a peaceful environment, that too in the Himalayas, then Sikkim is the ideal destination for you.
You can do hand gliding, paragliding, visit monasteries and do so much other interesting stuff in Sikkim. Blessed with natural beauty, the city gives a picturesque view like no other city in India.
'Gurudongmar' lake, which is also one of the highest lakes in the world is also located in Sikkim and you can visit it when you come to spend some time in the city. You can read also Most Beautiful Places in Sikkim.
Mysore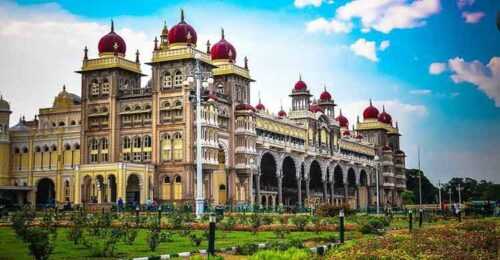 Best Places in India and Tips, Mysore is a wonderful historic city of India, which is also called the cultural hub and capital of the lovely Indian state of Karnataka.
The city; however, is speedily transforming into an IT hub for the Indians. But, having said that, the city still retains its rich history and nothing can take away its beauty of the old architecture.
Mysore Palace is the most famous palace in India with its rich architecture of the olden times. The key thing about the Palace is that it is located right at the center of the city of Mysore.
There's a reason why this city is called 'the city of Tipu Sultan'. So, if you've got some time up your sleeves, there's no better place to explore than Mysore in Karnataka. You can read also Cheap Honeymoon Destinations in India.
Rann of Kutch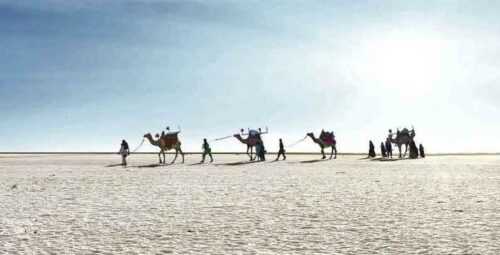 Rann of Kutch is one of the largest salt deserts situated in the Indian state of Gujarat close to the border with Pakistan in the Thar Desert.
People also call it a white desert as salt is mixed with sand and the whole huge piece of land looks white. The salty desert shows up between the months of November to February.
The place is a must-visit if you have some time and it will be worth the hassle for sure due to the unique experience you will have.
Make sure to visit it between November and February or you'll find the salt desert underwater if you arrive in a different month.
Jaipur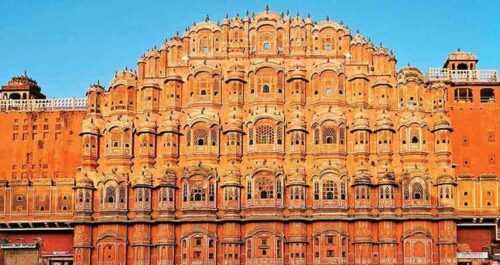 Jaipur is a historic city that is the capital of the Indian state of Rajasthan. It is also known as 'Pink City' due to the continuous usage of pink color in buildings inside the city.
The most popular place in the city is Amber Fort Palace, which uses pink and yellow sandstone and gives a picturesque view.
The city has many other historic royal buildings, which you can visit, and trust me you won't be disappointed after you visit this amazing place. You can read also Best Places to Visit in Jaipur.
Amritsar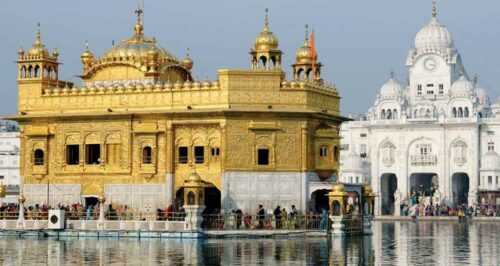 Amritsar is a holy city in India for Sikhs, which is located in the northern Indian province of Punjab. The city is located close to the famous Wagah Border with Pakistan.
Amritsar is famous for the Golden Temple, which is a holy site for the Sikh religion. Even if you do not belong to the religion, you can still visit it but you must show respect by taking your shoes off and covering your head.
Then, you can enter the holy site for a truly wonderful experience. You can read also Where to Travel in North India.
Meghalaya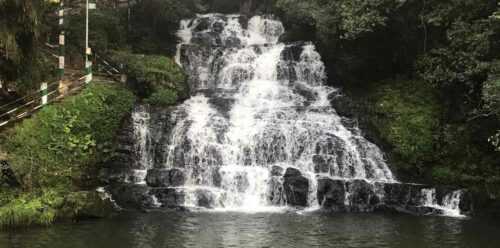 Best Places in India and tips, Meghalaya is a beautiful Indian state in the eastern Himalayas located in the northeastern part of India.
It is filled with natural beauty and one who is in awe of naturally wonderful places must-visit Meghalaya. The capital city of Shillong has plenty of beautiful places which one can visit.
The 'living root bridge' in Cherrapunji is an amazing attraction and a naturally growing bridge which is still super strong, despite its roots being laid over 200 years ago.
So, if you're a fan of natural beauty and seek a peaceful environment, Meghalaya should be one of the options at the top of your places to visit the chart. You can read also Best Places to Visit in Tura Meghalaya.
Lakshadweep Islands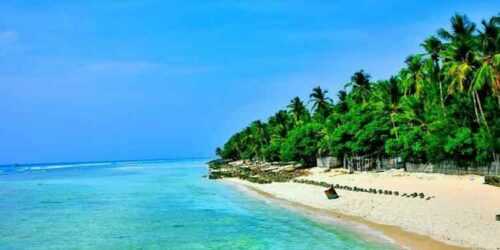 Ever imagined that there would be a place in India with sandy beaches, coral reefs, and turquoise waters? Lakshadweep is a group of islands that have everything that a man craving for the sea can imagine.
You can lie around and bathe in the shimmering sunlight while glittering at the wondrous view from the beach at Lakshadweep.
The best time to visit these islands is between the start of October to the end of March as the sea is much calmer at that time. You can read also Best Water Sports in Lakshadweep.
Tips For You When Travelling India
India is a wonderful place to visit indeed, but everything comes with its pros and cons, and there are a few things which you must remember and act on to avoid any unfortunate incidents in your Indian journey.
The following are tips which will be helpful for you when you travel to India.
Always Keep Calm
Best Places in India and Tips, Travelling in India is a hectic experience overall and the hustle and busyness of cities might make you lose your patience at times in certain situations.
But, as you're a traveler, you must avoid unnecessary altercations and always stay calm during your travel journey to abstain from an unhappy experience. You can read also Travel Tips to India.
Eat Hygienic and Healthy Foods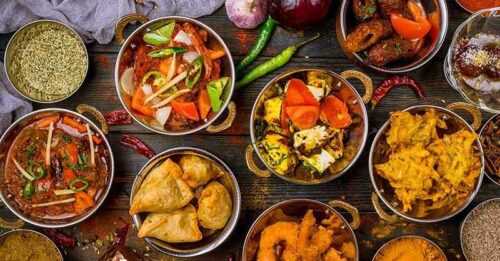 Best Places in India and Tips, India is a place with a rich history of greatly tasting cuisine. So, it is very good to eat foods which are healthy and well made.
But, there are places when the quality of food is not that good, and that can cause you to have an unstable stomach, which no traveler ever wants in the middle of a travel journey.
So, always eat foods that are healthy and hygienic to enjoy your experience in India. You can read also Best Indian Food for Travellers.
Spend Some Time in Rural Areas
Best Places in India and Tips, Indian cities are huge, bustling and ultra-busy whenever you visit them.
In order to feel and experience the real beauty of India, one should always pay a visit to villages and rural areas closer to cities to have real know-how about Indian history, culture, traditions, and hospitality.
The beauty and simplicity of the village people will definitely make you fall in love with the place. Even if your travel schedule is congested, you should still prioritize paying a visit to an Indian village.
Dress Conservatively
India is a country which is very traditional. So, in order to blend well with the community and also for avoiding unnecessary public attention, you should always try your best to be as conservative as you can dressing-wise.
That way, you can feel like an actual Indian wandering on the streets and also avoid the attention of random people there. It is strongly recommended to always dress in a conservative fashion in India.
Protect Yourself from Pickpockets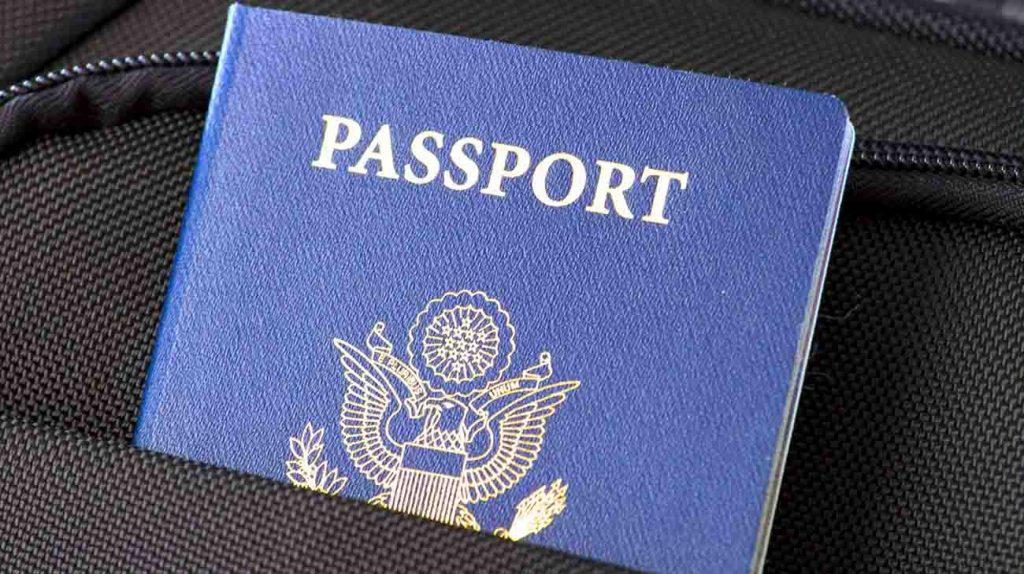 Your sensitive documents like passport and credit card should always be kept at a safe spot because it is a very common phenomenon for pickpockets to target those places where there is an influx of tourists.
You should buy a waist bag with you and keep your important stuff there, or if you're wearing a coat or a jacket, you should keep your money and other important documents on the inside of those clothes to keep your items from being stolen by pickpockets.
Carry Hand Sanitizer With You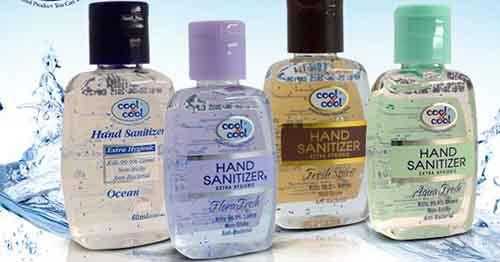 India is a wonderful country; however, it is not the cleanest. So, in order to stay healthy and keep germs and other bacteria away from yourself, you should always keep a hand sanitizer with yourself during all travel to the country.
Hand sanitizer will keep you away from illness and other diseases, which is good as being sick during a travel tour really isn't what you need.
Learn How to Bargain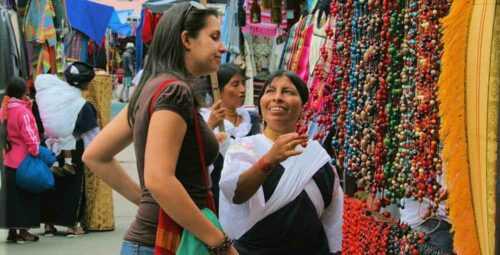 Best Places in India and tips, When you are in India, you'll be faced up with high prices for whatever you want to purchase.
When shopkeepers see tourists, they know the travelers have a lot of money, so they charge high prices for the equipment they have. You can read also Save Money on Your Next Trip to India.
So, you must know how to bargain with them to lower the price as they will definitely bring the price down if you attempt to negotiate and bargain with them.
Use Bottled Water Only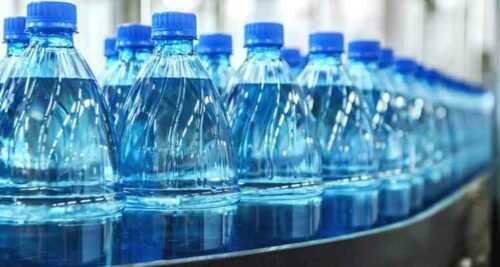 The water in India is not clean, unfortunately. Tap water is dirty and not clean at all, and you'll definitely be ill if you drink that unclean water. So, you should always drink bottled water to keep yourself safe from diseases.
As for bottled water, there are a lot of fake bottles as well which some sellers portray as real bottled water. So, you should also check if the bottled water is real or fake.
Bring Emergency Medicines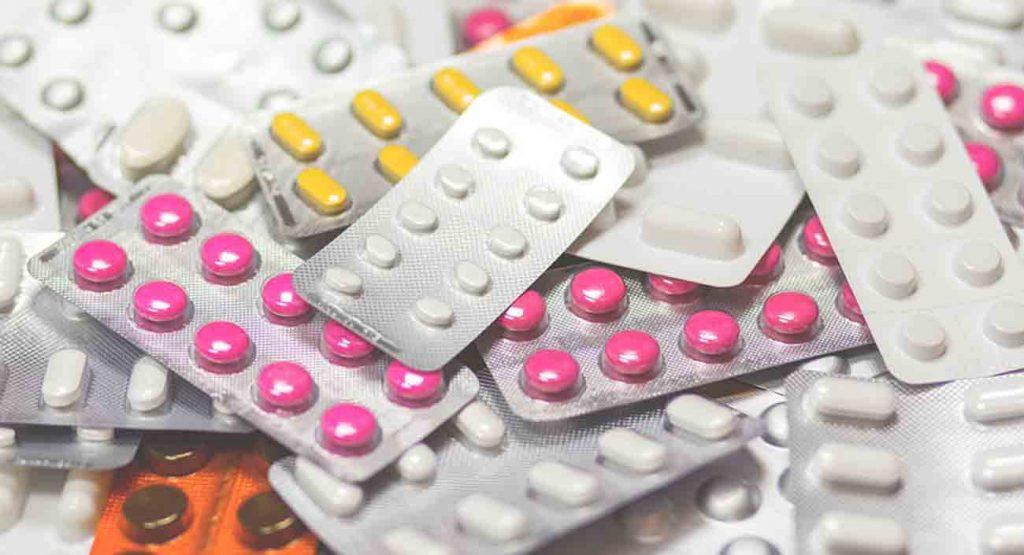 The names of some pharmaceutical medicines in India are different from what they are in some other countries. So, you should always carry some emergency medicines with you in case you fall ill of some disease.
If you're visiting areas that are not highly populated or developed, you'll struggle to find adequate medical aid, so it is highly recommended to keep some safety medicines with you while you travel in India.
Plan According to the Weather
Best Places in India and Tips, India is a country with diversity in culture, traditions, cuisines, landscapes, and weather.
Different areas of India have different weather, so if you're taking a tour of different areas of the country, you should take clothing and arrange other stuff with you according to the weather at that time.
For example, you will have to prepare differently for visiting Jaipur as compared to paying a visit to Meghalaya as both have contrastingly different weathers and requirements to travel. You can read also Best Travel Tips to Asia.
Read Also: