Most Beautiful Places in Sikkim
Most Beautiful Places in Sikkim, Are you the one who is surrounded by the city chaos and want some peace in life?
We understand that from the hectic schedule, you are done, and holidays with a peaceful environment are the best way to deal with the stress?
If you are planning to visit cities for vacations, then what is the point of leaving your city. If you want some inner peace, and want to get connected with nature, choose some hill stations, and not only the hill stations, there are many other places to visit, which are perfect for dealing with stress.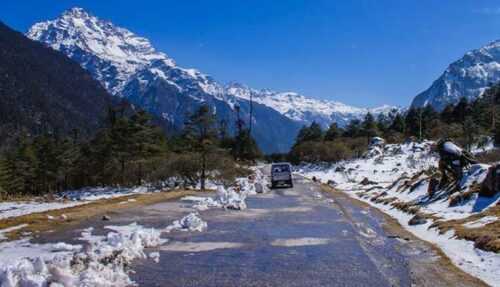 Now let's come to the point. In the forthcoming paragraphs, we are going to discuss the Sikkim, city of beautiful sightseeing where you can relax and can enjoy the vacations as well.
In Sikkim, there are many places to visit, so it is not possible to cover all the most beautiful places in Sikkim within some time.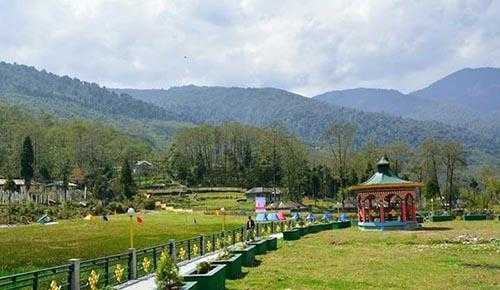 That is why here we are going to discuss a few of the places in Sikkim with its major attractions to let you know about the must-visit places whenever you will plan to reach the place.
Best Time to Visit Sikkim
Sikkim Tourism is best to visit in March to May or in October to the end of December. If you want to enjoy the spring season, then March to May will be the right season.
In this time, the place gets converted into delightful natural beauty. The landscapes look so dramatic, huge trees and much more beautiful things are a witness for this place.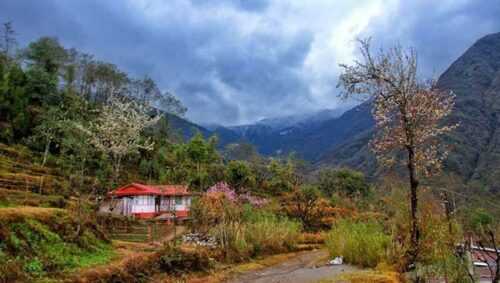 You will find colorful flora and fauna at this time. On the other hand, if you visit the place from October to December, the sightseeing will get changed totally.
Every green place will be covered with snow. At this time, you can be part of different festivals as well, such as Cherry Tea Festival, Red Panda Winter Festival.
Avail the Natural Beauty of Sikkim and Bring Inner Peace!
Gangtok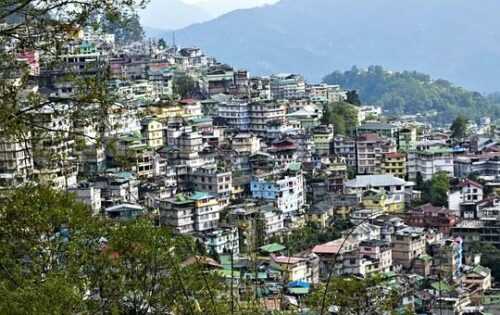 Gangtok is the capital of Sikkim, which is a must-visit place whenever you will go. It is fully covered with the Himalayan Ranges, and the sightseeing of this place is mesmerizing.
It is the center of Buddhist people. This place is best to enjoy the natural ambiance and vicinity of Gangtok. The tour packages for this place are also not so expensive. When it comes to reaching Gangtok, Bagdogra is the right place to step down.
If you are coming via train, then the New Jalpaiguri railway station is only 148 km away from Gangtok, and via bus or hiring a personal taxi, you can reach the place.
It is the major attraction attractions and one of the most beautiful places in Sikkim. You can read also Best Food in Gangtok Trip.
Most Beautiful Places to Visit
Nathu La Pass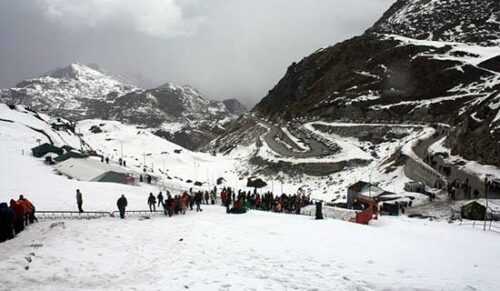 This pass is the way that connects Tibet with Sikkim. It is situated at the height of 4310 m, and for watching this place, only Indians are allowed. They need to take permission for this as well.
MG Road, Gangtok
MG Road is the heart of the road, which is the central shopping zone also. This road includes different shops, and restaurants, where you can taste the delicious cuisines and in addition, you can purchase different items from there.
Somgo Lake
This Lake is not in the city Gangtok properly. It is away about 35 km which is considered as the holy place for Sikkimese people.
Pelling
This town is situated in the foothills of Mount Khangchendzonga. It is a very beautiful place to visit, where you will find fascinating wall paintings with beautifully designed sculptures as well.
This place is surrounded by different lakes so adorable. Some of the lakes are pilgrimage also, where the Sikkimese use to worship. The site is beautiful, as well. For nature's lover, it is perfect and must-visit the place. You can read also Darjeeling Travel Blog.
Lachung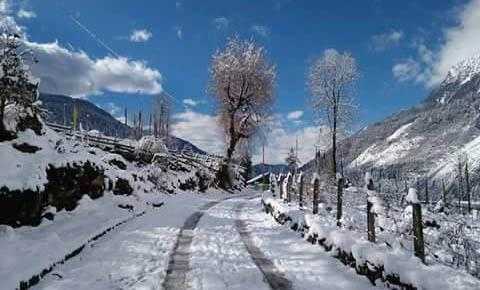 Lachung is the best place to visit if you plan to visit Sikkim. It is settled down in the Himalayan Ranges and offers a perfect scenic view to visitors.
The mountains are tall and dark, beautiful waterfalls, the glacier view, and all of the things of Lachung are the best place to visit. Those who want peace from the city chaos, it is the right place for them.
This place is perfect not only for families; the place is great for the couples considered as the most beautiful places in Sikkim. It is a picturesque place, and I am sure that if you will visit the place, you will definitely love this, and will further plan again for this.
Most Beautiful Places to Visit
Chopta Valley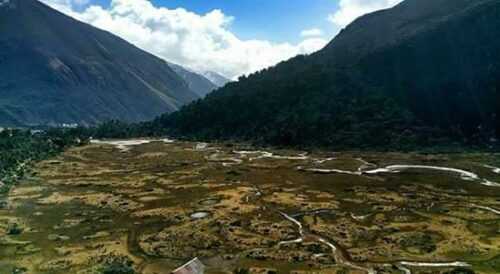 If you are planning to visit Sikkim, this is a place you won't miss out at all. If anyone wants to bring the best results from the vacations, the spring season is the best to visit this place.
The panoramic view of the sky with beautiful colorful valleys, it looks amazing and makes an individual sit over there for hours. This is a very soothing place, where one can feel the nature.
Chungthang
When you will visit lachung, don't miss this place, "Chungthang." This place is like to stay in a very peaceful place. It is a perfect place for those, who want to spend some quality time with their partners.
The place has positive vibes in itself. Even this place is covered by three other visiting points also so one should visit the place for sure.
Seven Sisters Waterfalls
It is one of the best and most popular waterfalls of Sikkim, which attracts lots of tourists. It is the place where one can avail of the true experience of nature.
It is a good place for playing and picnic spots for kids. This waterfall offers great sightseeing of mountains and clear water. You can read also Top Hill Stations in India.
Yumthang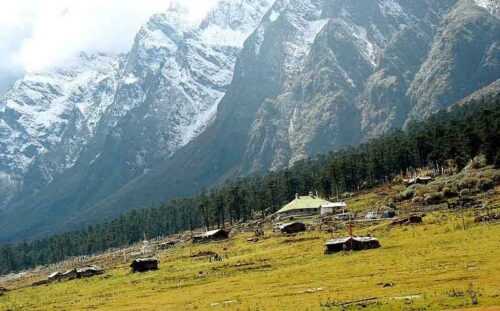 Yumthang valley is also known as the Valley of Flowers. It is a very beautiful valley that involves lots of flora, and faunas make an individual feel like in heaven.
This valley is located near about 140 km from Gangtok. It is a gorgeous attraction which is having many things to visit in itself.
Even this valley demands a complete trip for it. If you want to visit the best scenes of Yumthang valley, late February to mid-June is a perfect time.
Most Beautiful Places to Visit
Town of Lachen
This town is situated at a height of 2750 meters. Lachen is a gorgeous town that involves breathtaking views all around. When you visit this place, it will push the limits.
It will definitely make the visitor explore more. The ethnicity and adorability of this place are really up to the mark.
Shingba Rhododendron Sanctuary
It is an ultimate tourist attraction in the Yumthang Valley, which is best to visit in May. Just make sure that when you will visit the place, then take the camera along with you.
The scenic beauty of this place is fascinating, and you won't be able to stop yourself from clicking pictures over there.
Zero Point
If you are at Yumthang Valley, just 23 km away, there is a destination known as zero points near set at the height of 15000 meters. This destination shows three rivers collide with each other with the view of snow-clad mountains.
It is a very beautiful sight which is a must-visit. The place offers a new and very mesmerizing experience. You can read also Places to Visit in Darjeeling.
I hope now you will make a plan for Sikkim, and if in case it is already planned, add the mentioned must-visit places as they will add spark in your tour.
Are you looking to book your next trip? Check out the following services we use and love or click the previous link to read more!
Oyo To find best hotel deals.
Best International Flight Deals to Book in 2019.
World Nomads to insure your trip.
Hostelworld to find a budget hostel.
Jetradar book Flight at cheap price.
GetyourGuide Guided Tours.