Darjeeling Travel Blog
Darjeeling travel blog Darjeeling! After hearing the name 'Darjeeling,' what first comes into your mind? Please tell us through the comment section. If you ask what I think, I will say about Darjeeling Tea.
Yes! Darjeeling tea is the tastiest Tea in the world. Darjeeling is one of the biggest exporters of Tea as well.
Not only in the case of Tea, but Darjeeling is also famous due to its tourist spots, mountains, snowfalls, and many other things, which I will discuss below.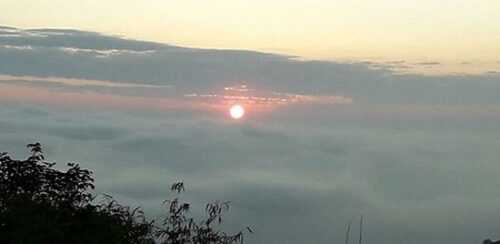 Friends, today, I am going to give a spotlight on my Darjeeling travel blog or share my Darjeeling travel experience. You can also read Cheap Holiday Destinations in India.
So, if you are curious to know about Darjeeling and want to know details about my travel routes and experiences, please stay with me till the end.
Here I am going to discuss all my Darjeeling travel blogs. So, let's unlock a strange trip of my life to the kingdom of mystery that means Darjeeling. You can also read Best Food in Gangtok Trip.
Introduction of Darjeeling
Darjeeling is well known as the 'Tea district.' This is present in West Bengal. After Kashmir, if any place in the earth heaven is present, then that would be a blog of Darjeeling.
Darjeeling is one of the most attractive places in India. Not only Indian or Bengalis but also many Bhutani, Nepali, and Bangladeshi come to visit that place.
It is one of the most attractive places in India. You can also read Cheap Honeymoon Destinations in India.
Not only for being the trader of tasty Tea, but Darjeeling is also very famous due to visiting places like Madhuban Park, Surya Sen Park, Tiger Hill, Batasia Loop, Darjeeling Ropeway, so and so.
My Traveling Plan to go Darjeeling Travel Blog
One day this summer, my Friend Gupta and I discussed the dangerously hot summer. That all must kill us. You can also read the Best Family Holiday Destinations in India.
So, if we plan to go somewhere to get relief from it, it is the summer vacation, so no holiday application is required.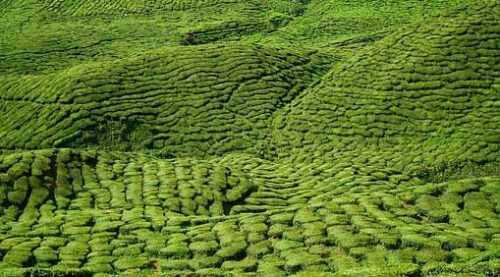 Then, Gupta said about Kashmir, But I firmly refused that because of the critical conditions of Kashmir. So, at that time, the name Darjeeling came into my mind. Darjeeling can give an excellent feeling at the time of Summer.
So, we decided to visit Darjeeling. Gupta and I call several friends to join us in visiting Darjeeling. Yes! My friends became thrilled as they almost became boars during this summer vacation. You can also read the Most Attractive Places in India.
Lastly, three friends, Ritu, Aryan, and Afrin, joined us in visiting Darjeeling. But it was an unknown place, so I had no plan to manage the trip. Then, Ritu said his cousin's brother stays in Kolkata.
If we request him, then he may join us. That's it. We called Ritu's cousin's brother 'Dev', and he agreed with us. And, our plane to visit Darjeeling travel blog becomes foolproof.
We were very excited to visit Darjeeling. We are going from Jaipur. So, we need to take the railway or the busway to reach Kolkata.
I discussed which route would be best with my tour group they told me about the railway. You can also read Places to Visit in August in India.
So we booked tickets to Mumbai, then from Mumbai to Kolkata. After that day or moment came to take the railway. You can also read Places For Couples In Jaipur.
We bag packed a lot of essential products and dresses with some crucial medicines and already booked the ticket for the Kolkata-Mumbai express.
We mainly booked a sleeping reservation coach. After reaching Mumbai station, we enter the train on that same day. After two days, we reached Kolkata.
The Main Journey Starts from Here Darjeeling Travel Blog
After Reaching Kolkata, we met Ritu's cousin, brother Dev, who had already booked flight tickets for us for Bagdogra. As we already sent our Passport to him. You can also read Places to Visit in India.
The reason behind the booking flight is that no train was running from Kolkata to Darjeeling. Leave it! That day after a long journey, we rested in the house of Dev.
The very next day, at 4 pm, we took the flight. It was quite exciting and pretty much a good feeling for us. You can also read Andaman Itinerary.
After a journey of three hours, we reached Bagdogra airport, the central airport of Darjeeling.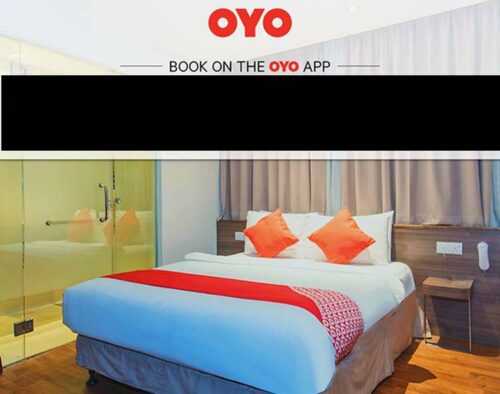 Dev Already booked the hotel ticket by the OYO hotel app. After reaching Bagdogra, we booked a cab to our hotel, namely Summit Grace Hotel. Our hotel was 39.7 km away from Bagdogra Airport.
So, the cab demanded huge amounts of money from us; it was about 955 rs. But the hotel's room was not so much costly. It was about 450 rs per day. You can also read Best Family Holiday Destinations in India.
The hotel was pretty good. The sight scene of the hotel spellbound us. The beauty you can not imagine without going there, actually. If you want to know the natural beauty of Darjeeling and actively evaluate it, then you should visit Darjeeling. You can also read about the best tourist places to visit in Darjeeling.
Afrin was more excited at night by watching such an impressive snowfall. We rested in the hotel for that day, as we would start our journey the very next day. You can also read Best Indian Food for Travellers.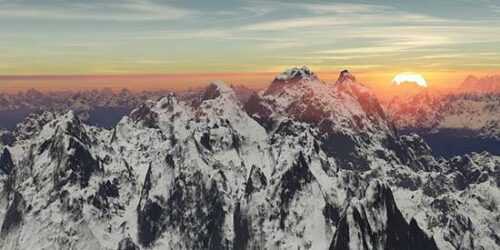 Nextday Was very impressive for us as we saw the rising sun on such a Snowing day. The beauty was spellbound to us.
Dev was all set to start the journey. He booked a private car for us. The personal vehicle took the price according to the distance of km.
It was about 6 rs/km. But the driver was Bengali, and Dev also was Bengali, so Dev could reduce the price by about 5 rs/km. You can also read Best Family Holiday Destinations in India.
We Started the Journey Darjeeling Travel Blog
Firstly we took the private car and got a ride to the Coronation bridge. It was about 37 km away from Bagdogra and two km away from our hotel, namely Summit Grace Hotel. So, it was easy to reach this destination.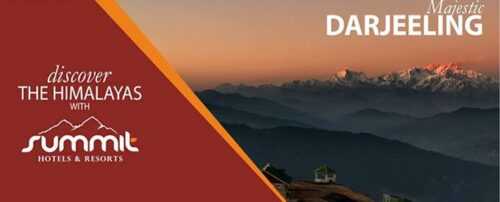 The bridge was such lovely. If it were white, this white colour would spellbind you as it has a historical heritage. A small river named Tisty has a small amount of water running under it.
After that, we got a ride to Surya Sen Park, 40 km away from Bagdogra but 5 km away from my hotel, namely, Summit Grace Hotel. You can also read Best Islands in India for Honeymoon.
So, we visited there. The entry fees of that park were 15 rs/ individual at that time. We saw such as the immense beauty of Surya Sen Park. Dev and Me start the video shooting.
I was thrilled and excited after watching the beauty of Surya Sen Park. Dev Surya Sen was the king of that place, so this park is dedicated to his name.
After watching such a beautiful place, we got a ride to visit Madhuban Park. It was quite similar to Surya Sen Park. You can also read Top Tourist Destination in India.
But the most important thing that should be denoted here is that I was spellbound by the taste of Tea in that park.
Dev told me that it is Darjeeling tea, I heard about the feeling of Darjeeling tea, but I got to know that day why it is so famous worldwide. You can also read Best Travel Tips to Asia.
Yes, it should be noted that there were not any entry fees in Madhuban Park. In the park, we tasted some dessert and some mountain fast food, which was very delicious.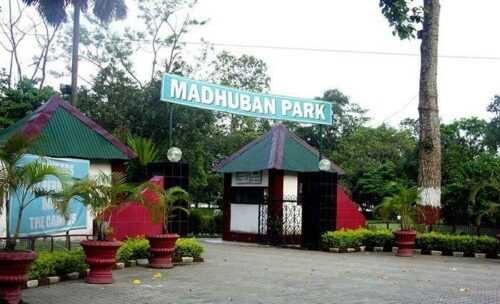 After Madhuban Park, we went to visit ISKON Temple. It was pretty exciting for us. Ritu was very excited after watching such a spellbound sight scene of Iskon Temple.
She told me to stay some time at the ISKON temple. We obeyed her and stayed there for some time. It was about 10 km away from my hotel Summit Grace Hotel, so we quickly encountered that place.
We started the video shooting at that place. But, video shooting on the inner side of the temple was strictly prohibited. You can also read Best Places to Visit in Dehradun.
After ISKON Temple, we went to Umrao Sing Boat Club. At the club, we enjoyed ourselves a lot. It was about 15 km away from the hotel. We took the ticket to enter the club. It was about 150rs/individual.
We decided then the boat. I was mainly Afrin in the vessel and ridden a long way. Ritu fears water, so she didn't become part of boat riding. She encouraged us from the ground. It was quite an incredible feeling for us.
After Visiting the Umrao Sing Boat club, our journey for that day ended. We returned to the hotel and rested at night. We were pretty much tired of that journey.
So, we slept in the hotel and took only pure vegetable fruits at night. You can also read Udaipur to Kumbhalgarh Itinerary.
On the next day, we took the journey to the City centre; we had already booked a hotel in the City Center through OYO Hotels. The name of the hotel was Orbit hotel. There the price was relatively high it was about 550rs/day.
We checked out of the hotel by paying all kinds of bills. After taking the train from Bagdogra to City Center station, the train ticket was about 45rs/ individual. On the train, we enjoyed the sight view.
Sightview was very interesting. You may see the floating clouds in front of you. We bought several home decorating things from the howker on the train.
I was standing in front of the gate, so I felt out the scenic beauty of nature, which spellbound me. You can also read Places to Visit in Auli, Uttrakhand.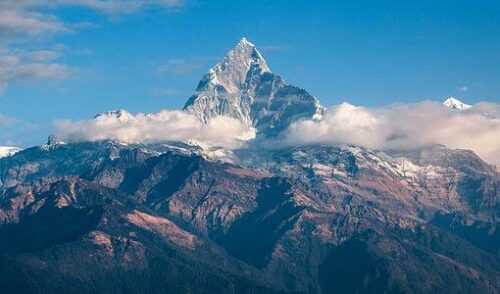 Ritu joined me, and we talked about the beauty of Darjeeling. By doing that kind of conversation, we reached to City Center.
After reaching the Citycenter, we booked a cab to reach the hotel, namely the Orbit hotel. It was about 5 km away from the city centre rail station. You can also read Places to Visit in Kasol.
You will not believe the beauty of that railway station; all the furniture or instruments you say are made of wood. These instruments attracted us until our cab arrived.
After Reaching the hotel, we rest in the rooms.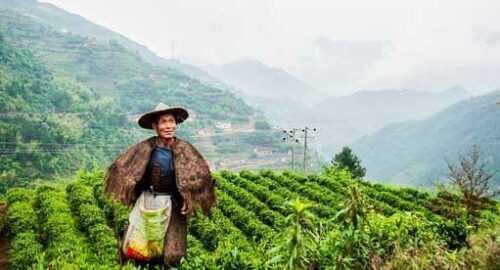 We ordered Darjeeling tea there; the smell of the brew spellbound us. We didn't go out that day. It was pretty cold in the City centre. So, we had to use our wool cloth there. You can also read Best Family Holiday Destinations in India.
On the Very Next Day, We Continued the Trip to Darjeeling Travel Blog
At first, we went to watch out for the toy train. I mainly didn't watch any toy train in my life, only read the name toy train. So, I was pretty much excited to watch Toy Train.
For that, we needed to go to the Darjeeling Himalaya railway station. It is mainly a toy train station, far away 20 km from City Center. We watched the toy train there. The train only contained 3-4 Wagon.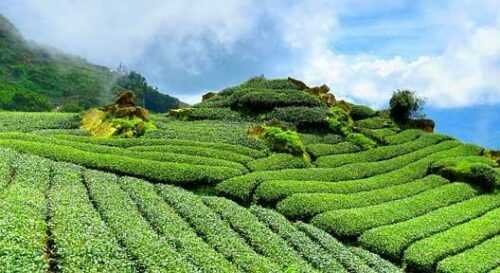 Afrin was pretty excited to take a ride to that toy train, so we decided to take a trip and rode for 5 km with that train the station where we left was Nincha, What I remember.
After leaving the train, we rode another toy train back to the station where we previously rode. It was an excellent feeling for me. You can also read Adventure Sports in Chopta.
We went to Tiger Hill. We had no time to spend on tiger hill as it was almost evening. So, we decided to come to Tiger Hill again in the early morning the next day as it was only 5 km away from City Center.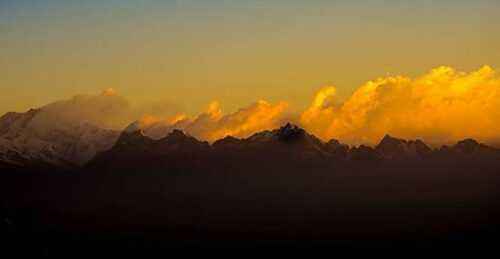 We came back to tiger hill the next day in the early morning. It was a pretty incredible experience for me as I encountered the first ray of the sun across tiger hill.
It was a fascinating thing for me. So, if you visit Darjeeling, you must go to Tiger Hill. Many people from various parts of India visit Darjeeling mainly to encounter the golden beauty of Tiger Hill.
After Tiger Hill, we went to visit Batasia Hill. Batasia hill is one of the most important visiting places in Darjeeling. You can also read Best Indian Food for Travellers.
It attracts a lot of visitors due to its appearance. You will be able to get the beauty of Batasia if you visit there.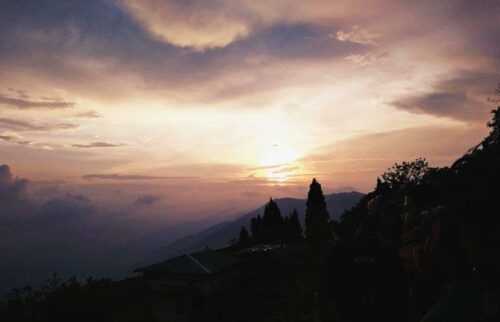 Pine trees and snow healing surround this place on the site you may encounter. It is not far from our hotel, at about 5 km far from Batasia Hill.
It is a Time of quiet interest and adventure as well. As next, we went to visit Darjeeling Ropeway. It was about 3 km far from the City centre.
This ropeway was running on the way to tea gardens. You can also read Places to Visit in Mussoorie.
So, we decided to ride those ropeways. The price was high at about 350rs/ individual because it was a very long ropeway at about 2 km. We rode it and enjoyed it.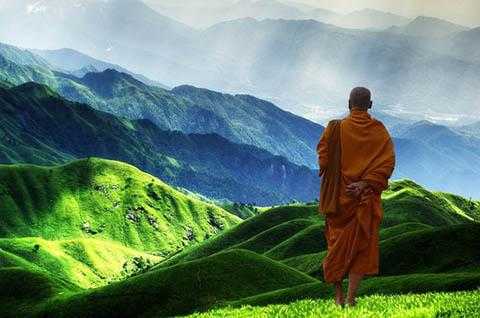 At that time, we watched out for the scenic beauty of a tea garden with a floating cloud. So, it was an exciting experience for me. There are many famous tea gardens in India. Darjeeling tea garden is one of them.
Darjeeling Tea gardens, If you visit Darjeeling and don't visit the tea garden, then it is your mistake that you miss out on encountering the beauty of such tea gardens.
I visited tea gardens with Ritu and Dev. You can also read Jaipur Travel Guide.
All my team members were tired; they were resting in the hotel, so we visited there. A rich filling. I got to watch out for many local women working in those gardens. There was a factory in Tea nearby.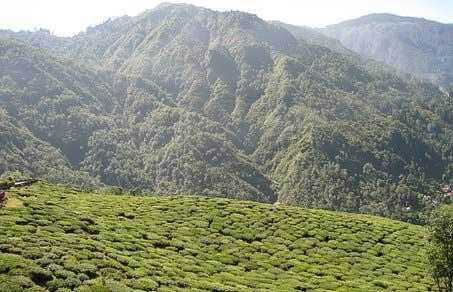 We visited there and bought ten packets of Tea. Each package was about 450 rs/ 500 Grams. Though it was costly, the taste and smell, you will forget everything.
After that, we visited Nightingale Park with the Darjeeling rock garden, which was quite near each other. You can also read Things to Do in Patnitop.
In the Rock garden, we visited a hotel where typical mountain foods were available. There, we eat fish fry and curry with chicken.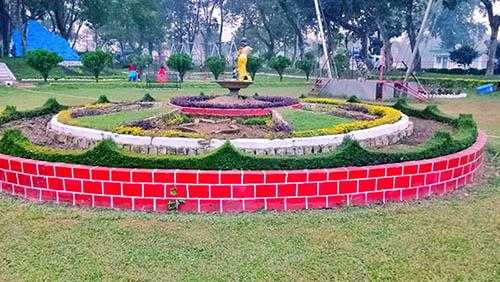 The taste of such foods was delicious. I heard about Bengal spice but tasted it that day. Dev told me that if you want to eat spicy food, you should go to Kolkata to get the super taste of food. You can also read Places to Visit in Darjeeling.
Darjeeling Travel Guidelines
Check the guidelines on the official website.
Darjeeling Travel Agency
The Travellers Hub
Hill Quien Tour & Travels
Conclusion
Friends, This was all about the experience of visiting the Darjeeling travel blog. I felt that I had come to Heaven. I am spellbound explicitly by the beauty of Darjeeling.
There were a lot of places nearby that I didn't include. You will get to know me after arriving there. You can also read Best Camping in Chopta, Uttarakhand.
Such places as Sandakophu trek, Teesta river, and National park also spellbound you. I hope you like this article, friends. If you like, then please share this with your friends.
Friends: If you have any queries related to this article, don't forget to share your thoughts via comments. Stay tuned for the next update.
Till then, Goodbye. Thanks for reading. You can also read Recommendations for Traveling to India.
Best things you should take on a trip to Darjeeling
Are you looking to book your next trip? Check out the following services we use and love, or click the previous link to read more!
Oyo To find the best hotel deals.
Best International Flight Deals to Book in 2019.
World Nomads to insure your trip.
Hostelworld to find a budget hostel.
Jetradar books Flights at a cheap price.
GetYourGuide Guided Tours.
Also Read:- 10 Best Places to go in January in India in 2021
13 Most Attractive Places in India (Updated 2021)
Best Hill Stations to Visit in June in India (Updated 2021)