Monsoons are the best season for travelling if you're a nature lover. there will be Rain showers and rich green places all around in the monsoon season. These should set the planning to exploring the best places to visit in August.
Plan your vacation, create a list of places to visit in August without any hesitation, As during the monsoon season you will get amazing discounts, offers, lowest price, great deal on booking the hotel. Travelling, food and a lot more.
Now the question is where to go in August?
What're the best places to travel in August?
Don't worry, Here I'm listing out the Best places to visit in August in India.
Best Places To Visit In August In India 2019
Munnar, Kerala
Munnar is one of the best places to visit if you admire to see nature's beauty.
Not only this, Munnar is famous because of its pretty weather and tea gardens.
If you're planning to visit with your loved ones then keep this in the list of places to visit in monsoon.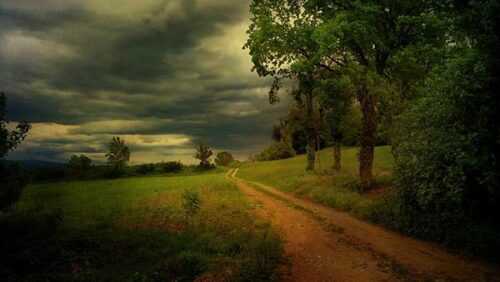 During the rains, the forest landscape shines its best shades, the waterfalls are in full view, the birds blossom, the wildlife rejoice with your partner.
Things To Do:
Enjoying the wildlife, take an infamous ride to Kundan lake, forest camping, trekking, elephant safari, jeep safari to see the beauty of nature, don't forget to explore the tea estate in the city.
How To Reach?
Cochin Airport is one of the nearest International airports to reach Munnar.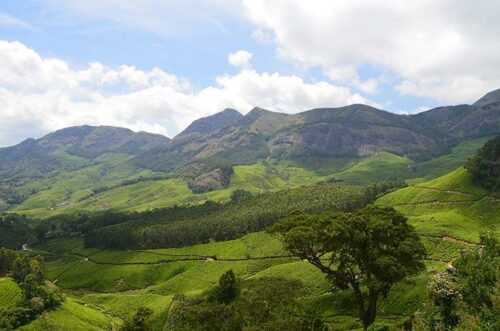 It's 110 km away from the Munnar you can opt for a taxi and a local bus that runs directly from Cochin and Aluva.
Aluva is the nearest railway station from Munnar.
Kodaikanal, Tamil Nadu
Kodaikanal, One of the famous hill-stations in Tamil Nadu, Kodaikanal is a place which gets pleasant rainfall.
The town is blessed with infinite natural beauty in the form of Kodaikanal lake, Coaker's walk, Bryant Park, Silver cascade falls, moderate showers, variety of orchids and much more to explore.
For its immense beauty, it is also known as the princess of hill stations.
Things To Do:
Walk among clouds on Coaker's Walk, discover orchids at Shenbaganur Museum, exploring the flowers in Bryant Park, campus in the forest and Shopping from local markets.
How To Reach?
The nearest airport is Madurai which is 130 km away from the destination.
Darjeeling, West Bengal
With beautiful ribbons over a steep mountain ridge, Darjeeling is one of the best hill stations to visit in India.
With the beautiful tea garden, pines, tiger hill, peace pagoda, toy train, Bhutia market, Darjeeling is a beautiful and most exciting destination for newly married couples in India.
You can see also Places to Visit in Darjeeling.
Things To Do:
Rock climbing, trek to the hills, railway ride, visiting Chowrasta.
How To Reach?
By Air, Bagdora airport is just 100km away from the Darjeeling.
Also, Darjeeling has it's own railway station which is connected to many cities in India.
Wayanad, Kerala
On the Altitude of 2200 meters above the sea level, Wayanad has enchanting waterfalls, historical architecture places, mysterious caves, a hill station with and charming resorts.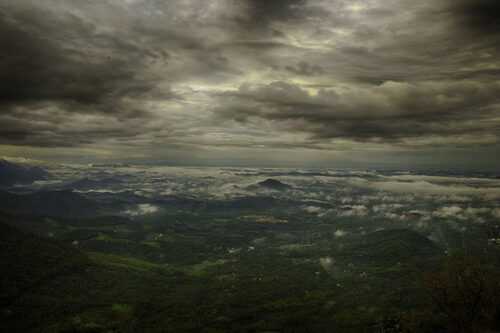 The green paradise offers caves, wildlife sanctuary, trekking trails, bamboo rafting, rivers, and dam to dig the natural beauty of Wayanad.
Things To Do:
Boating On Pookode Lake, Caving At Edakkal Caves, Rafting On Kuruva Island, Trek to Chembra Peak.
How To Reach?
Kozhikode airport is just 95 km away from the Wayanad.
Cherrapunji, Meghalaya
Wettest Place on the planet, It's known for its living root bridges, that is made from rubber trees.
Cherrapunji is one of the best holiday destinations in India in August, this spot is a regular visit for pouring rains that surely gains its pace in monsoons, making the town wetter.
Things To Do:
Explore the adventures things in Meghalaya, walk on the Double Decker Living Root Bridge, visit in the cave, Nohsngithiang falls and Kamakhya Temple.
How To Reach?
Guwahati airport is just 180km away from the town. Another option is a train journey, Guwahati has its own railway station which is marked closest.
Also if you plan a trip via road to reach here you will be able to connect major cities like Shillong and Guwahati via local bus or cab.
Kumarakom, Kerala
Do not miss the chance to explore the famous backwater destination, the popular place to visit in India.
Honeymooners love spending time on the banks of famous Vembanad Land at Kumarakom and a multicoloured plethora of bird species.
Things To Do:
Bird Sanctuary, Kathakali, houseboat cruise, Angling, craft museum, Pathiramanal island are not to be missed.
How To Reach?
Cochin Airport is the nearest airport located at just 85 km away from the Kumarakom.
Lonavala is a hill station surrounded by green valleys in western India close to Mumbai.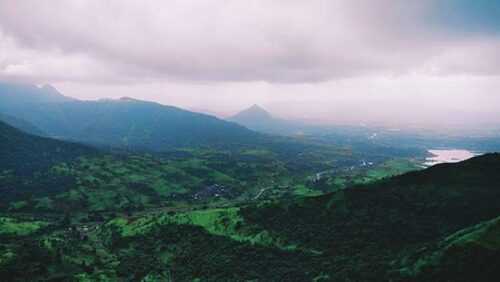 With a number of trekking trails and the gem of western ghats present with waterfalls, giving a boost in monsoon season and hence, the best place to travel in August 2019.
Things To Do:
Experience tiger's leap, visit Imagica, trekking at a different tone, Rajmachi fort at Lonavala, explore the Bhaja caves.
How To Reach?
Lonavala is connected with all. reach via bus, train or car.
Kanyakumari, Tamilnadu
On a southern tip of Tamil Nadu, Kanyakumari is a coastal town in the state of Tamil Nadu on India's that attracts the visitors through its beauty.
It is famous for watching sunrise and sunset over the ocean and also known as Cape Comorin.
Things To Do:
Adventures at Baywatch park, watching the sunrise and sunset, visit government museum, trekking, etc.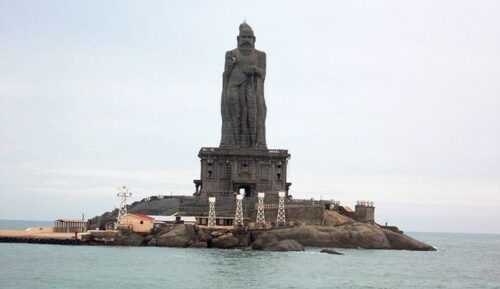 How To Reach?
Kanyakumari is just 60 km away from the Trivandrum International Airport. Also, It has it's own railway station named as Kanyakumari.
Agumbe, Karnataka
Located at high altitude surrounded by the Western Ghats mountains Agumbe is the village of Karnataka.
It's famous for its Lush rainforest with many waterfalls.
Things To Do:
Sunset View Point over lakes forested valleys, enjoying waterfalls and trekking through showers. Agumbe is the best place to visit during monsoon season in India.
How To Reach?
Kempegowda International Airport is the nearest airport located at a distance of 378 km away.
The nearest railway station is Udupi located at a distance of 54 km.
Pahalgam, Jammu and Kashmir
Pahalgam is a hill station in the Jammu and Kashmir.
It's famous for Mountain trails that run northeast to Amarnath Cave Temple, the Lidder River runs through scenic Betaab Valley that makes a beautiful scene.
and Southeast, Tullian Lake is flanked by mountain peaks and often frozen makes a perfect fit in the list of visiting places in August.
Things To Do:
Striking valleys, dense pine forests, and awe-inspiring vistas, sightseeing, trek the Kolahoi, visiting Chandanwari.
How To Reach?
By air, Srinagar is the nearest airport just 95 km away from the Pahalgam.
Athirapally, Kerala
First-grade grama panchayath with the approx 500km square area is situated in Athirapally, Thrissur district in Kerala.
Athirapally also has the majestic waterfalls, in which Most of the hit movies shooting was done here.
This is why it's considered one of the best tourist places to visit in August in India.
Things To Do:
River rafting, visiting Vazhachal forest gardens, nature walking, trekking, Malakkappara Tea Gardens.
How To Reach?
Athirapally is 55 km away from Cochin International Airport.
Kausani, Uttarakhand
Kausani is famous for its scenic splendour, and window snow-crested Trishul, Nandakot and Panchkula peaks are the few places in the Himalayas.
In the month of August, heavy rainfall is moderate in Kausani.
Things To Do:
Visiting Rudradhari Falls and Caves, The auspicious Baijnath Temple, Tea Estate, apricot, and pear farms in Kausani.
How To Reach?
If you are travelling through air, Pantnagar is the nearest airport to Kausani.
Spiti Valley, Himachal Pradesh
Looking for an ideal destination where you can feel in the middle of vacation, experience the cold desert mountain Spiti valley located in the Himalayas.
Adore the flora and fauna in the pin valley;
With a heavy snowfall to landslides it is always present in the list of the places to visit in north India in August.
Things To Do:
Do all the adventures things like yak rides, skiing, mountain biking in Spiti, rafting, visiting Chandratal lake, Suraj Tal, a dhankar monastery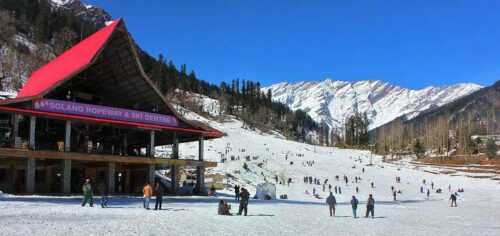 How To Reach?
The nearest airport is Chandigarh distance 210 km from Spiti valley.
Mussoorie, Uttarakhand
With several treks, temples and lakes, the town has waterfalls and gardens.
Not just Mussoorie has a gateway of Yamunotri and Gangotri, it's in the foothills of Garhwal Himalayas.
With its beauty, it gets more attention from the visitors. The best part is that in monsoon the weather gets more romantic and sweet.
Things To Do:
Wildlife safari, fishing, adventures activities like hiking, rafting, trek to famous Nag Tibba hills, roller skating.
How To Reach?
If you wish the come by airways or railways, you just get a drop in Dehradun from where you need to drive around 50km to reach Mussoorie.
Khajuraho, Madhya Prades
One of the centres of attraction that is named as UNESCO World Heritage site in India, Khajuraho have a bunch of temples that presents the rich style of art on the walls of the temple, that cannot be seen anywhere else easily.
The monsoon season makes it an ideal place to visit in August in India. the number of attractions with a charming weather make s a perfect pair to impress travellers.
Things To Do:
Visiting mesmerising temples like kandariya mahadev temple, lakshmana temple, devi jagadambi temple, shivsagar lake, safari at panna national park named as panna.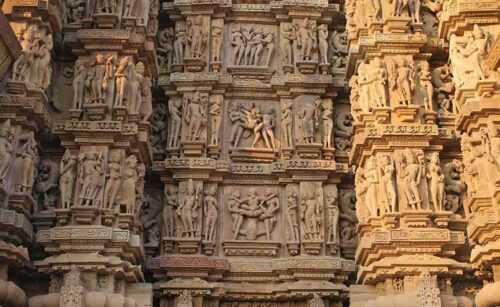 How To Reach?
Khajuraho has its own airport and railway station in the city. you can just reach any of these ways.
Udaipur, Rajasthan
A capital of Mewar kingdom, located in the heart of Rajasthan, Udaipur is one city which is known for its lavish royal by nature and comprises of an elegant soul.
Considered by the newly married couple, Udaipur is one of the most romantic places to visit in August in India.
Udaipur gets its real beauty from the Aravalli hills that are surrounded by it.
Things To Do:
Lake Pichola sunset cruise, monsoon palace, Fateh Sagar Lake, explore begore ki haveli, relish the laal mass, visiting Karni Mata temple, Moti Magri.
How To Reach?
Udaipur has its own railway station that is connected with all major cities in India.
Apart from this, Maharana Pratap airport is the nearest airport at a distance of 25 km
Andaman & Nicobar
This beautiful Andaman and Nicobar island, located at Indian union territory is marked by clean and blue beaches with other major attractions like cellular jail and elephant beach.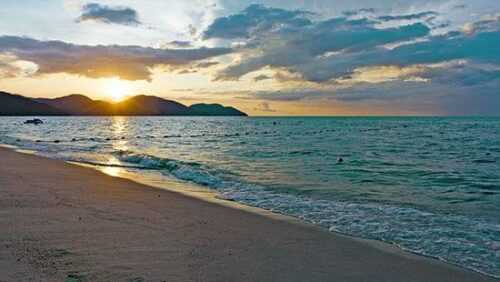 If you're planning to visit in August, then you will not be get disappointed to be at Radhanagar beach, Scooba diving, Dolphin's show and amazing resorts to chill out at a discounted price.
The rains remain moderate, keeping the pace of water activities.
Things To Do:
Dive sites & birdlife at elephant beach, visit the island and enjoy the coral leaf, mangrove creeks, breaches at berating Island, Tree-lined staple for Swimming & Diving at Radhanagar beach.
How To Reach?
Port Blair airport is the nearest and easiest option to land in this faraway island.
Mawlynnong
The Most Cleanest village in East Khasi Hills district of Meghalaya is Mawlynnog. Mawlynnog is famous for it's living root bridge.
Apart from that, it has a magical paradise that stands it in the top places to visit in August in India.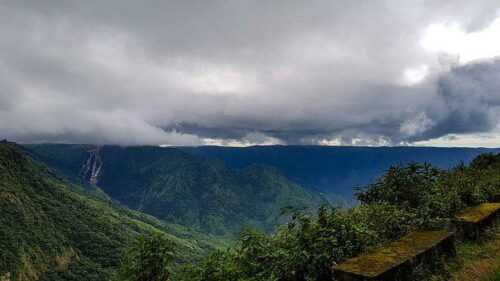 Things To Do:
Walking on root bridge, Mawlynnog waterfall, skywalk, trek on a root, sightseeing, balancing rock.
How To Reach?
Guwahati railway station is just 120km away from the destination. If you through the air then Shillong is the nearest airport from Mawlynnog.
Mahabaleshwar
The largest hill station in Maharashtra that becomes its natural green beauty.
Mahabaleshwar weather during the monsoon or in August gets foggy and showers would be mild.
The amazing combination of weather and rainfalls make it a romantic gateway.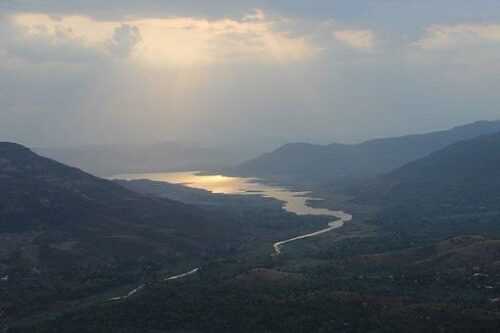 Things To Do:
Ride a Shikara over the beautiful Vienna Lake seeing a colourful sunset at Wilson point, Wander in the historical caves of Rajpuri.
How To Reach?
The nearest airport is Pune, that is about 120 km away from Mahabaleshwar. While Wathar (60 km) is the nearest railway station from Mahabaleshwar.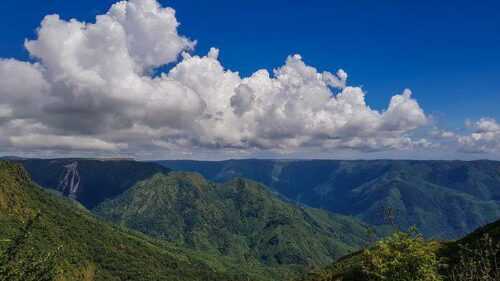 Pondicherry
Pondicherry hangover place in southeastern India from French colonial past. Pondicherry also is known as Puducherry, is surrounded by Coromandel coast along the Bay of Bengal in Tamil Naidu.
Pondicherry is blessed with natural beauty, during the monsoon season temperatures get down and is sprawling vast which is famous for its coffee plantations, the fragrance of coffee in the air make it romantic and attractive.
Pondicherry is the best place to visit in August in South India.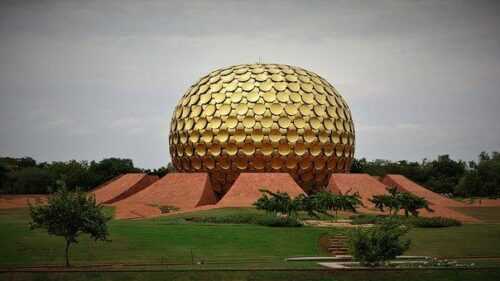 Things To Do:
Visiting rocky beachfront, famous bustling mediation centre, a hindu temple that is blessed with elephants, romantic dinner with loved ones at the colonial bungalow, paradise beach, botanical garden.
How To Reach?
Chennai is the second nearest international airport that is connected with Pondicherry which is 135 km away.
Kinnaur, Himachal Pradesh
Kinnaur is well known for serenity, rocky mountainscape having Spiti river snaking through it and beauty of the lush green area.
That's why it is called "Land of God" for its beauty. It's a famous place to visit in India.
Kinnaur is not a big place it is small in terms of area as well in population.
Things To Do:
Wildlife sanctuary, Nako Lake, monastery, visit orchard temple, road trip, reckoning Peo, Ribba.
How To Reach?
Shimla is the nearest city from Kinnaur. Shimla airport is 265 km away and Shimla railway station is just approximately 240 km away from Kinnaur.
Zanskar, Jammu, and Kashmir
Ladakhi Buddhist valley is the greatest attraction of  Zanskar. It's the place that presents in every trekker's list of places to visit in India.
Zanskar is the adventures spot in Leh Ladakh bike trip, Ice trekking, Night camping, river rafting.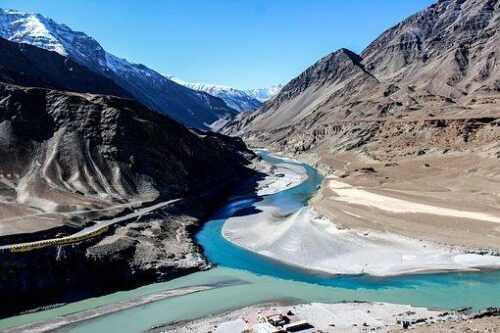 Things To Do:
Kangla Pass trek, frozen river trek, bike trip, visiting the Chukchikjal temple, Padum trek.
How To Reach?
Leh airport is just 80 km away from Zanskar.
Looking for more hiking & trekking guide form Asia? Check out Hiking in Himachal Pradesh & Tiger's Nest Bhutan.
Are you looking to book your next trip? Check out the following services we use and love or click the previous link to read more!
Booking To find best hotel deals.
Best International Flight Deals to Book in 2019.
World Nomads to ensure your trip.
Hostelworld to find a budget hostel.
Jetradar book Flight at cheap price.
GetyourGuide Guided Tours.