Adventure Sports in Chopta
No doubt that Chopta is a small region. You might have heard about one phrase that sometimes a small packet can make huge and big bangs so same with this peaceful destination Chopta. See Adventure Sports in Chopta.
Chopta is located in the Himalayan Range of Uttrakhand and is known as Mini Switzerland also.
This place is best for sightseeing, and especially in winter, the view of the Himalayan Range gets more fascinating, and the reason is snowfall and cold climate.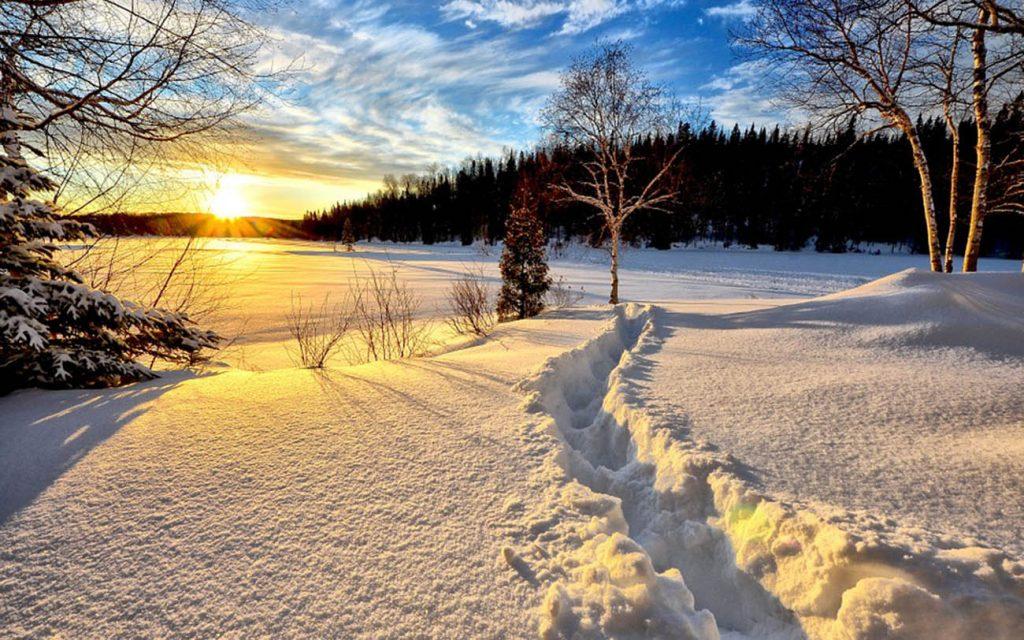 Many people are fond of adventurous activities, and they plan the trip for doing these adventurous sports, which makes them not to choose Chopta. You can also read Chopta Trekking: Chandrashila Deoria Tal Trek.
But I don't understand why. Have you appropriately researched about Chopta? You can do different adventure sports in Chopta along with the sightseeing of Himalayan Range.
It is evident that if you are planning for far away Uttrakhand, you might not expect for one small destination. So near around Chopta, there are many destinations, which allow the visitor to perform different adventurous activities over there.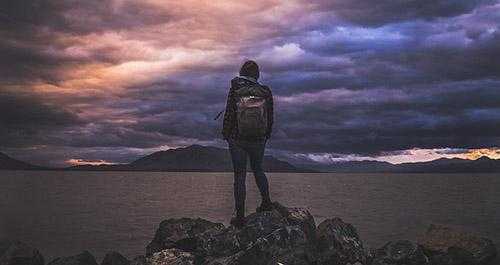 So if you are planning and looking for those activities, I am here to help you out in this situation. In the details declared in the forthcoming paragraphs, you will find different activities;
you can perform on Chopta with your friends, family, and partner with spending some quality time with them also. You can also read Best Time to Visit Tungnath.
Now let's get started with the declaration of those adventurous activities info without wasting time. You can also read Best Places to Stay in Chopta, Hotels in Chopta, Uttarakhand.
Bird Watcher Destination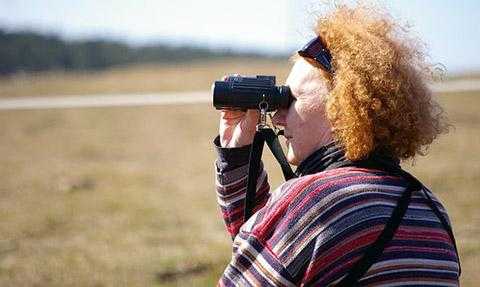 Before we start discussing the adventurous activities, I want to let you know that Chopta is considered as the best place to visit for the bird watchers also.
Due to the abundance of birds, this place can make you feel better. Here you will find different birds and even get a glimpse of wildlife all across the trekking and walking areas. You can also read Chopta Weather & Best Time to Visit Chopta, Uttarakhand.
Trekking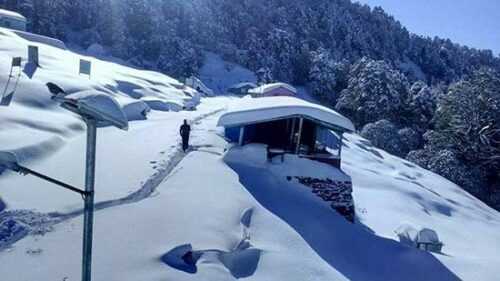 Adventure Sports in Chopta, It is the only activity for which Chopta is known for which is trekking. Chopta has near about 30kms trekking path, which has the night stay even also in Kund.
If you came here for trekking, reach Kund from the railway station of Haridwar and Kund, start trekking at different other destinations such as Sari, Chopta Chandrashila Trek, Chadrashila Peak, Tungnath.
You can Buy Trekking and safari bags with a 30% to 60% discount.
Make sure to carry warm clothes to do adventurous activities in Chopta because this trek will take around 4 days with the overnight stay at Kund.
Camping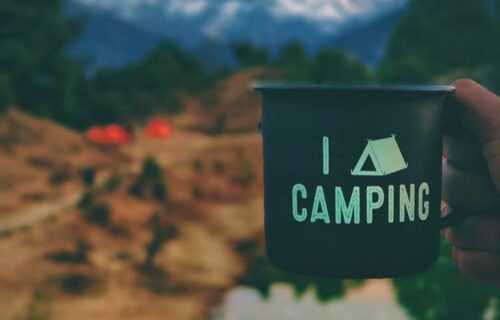 Yes, it is a truth that camping is considered a simple activity in appearance, but trust me when you will experience camping, you will find that how adventurous it is.
Deoria Tal is one of the best destinations in Chopta for camping, which will never disappoint you in terms of sightseeing from the lake.
Sleeping under the sky full of stars will make this memory the mellowest memory of not only the trek but also of life. You can also read Chopta Tourism: Things to do in Chopta, Uttarakhand.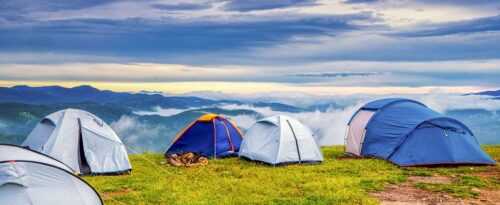 It is the perfect activity to be done for those who are not only in love with these adventurous activities but also love nature as well.
If you want to join this trek, you can come throughout the year except for a few months of monsoon due to heavy rainfall. You can also read Best Camping in Chopta, Uttarakhand.
Rock Climbing and Rappeling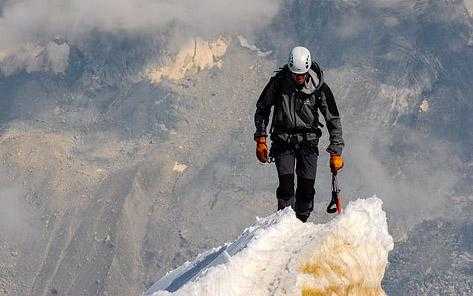 Adventure Sports in Chopta, Rock Climbing is one of the most adventurous activities one can do in Chopta. In this activity, the person needs to climb up at the rock formations until the end of the summit.
Rappeling is the opposite of rock climbing. You have to get back through a rope from the peak of the mountain. This activity charges about 300 to 400 INR per person.
If you are not aware of this activity, the guides will help you learn about it. Chopta is best for rock climbing because here, the formation of rocks is perfect for climbing up. You can also read Places to Visit in Chopta, Uttarakhand.
Bike Tours
Imagine, riding a bike with the surrounding of snow covered the Himalayan Range, how will you feel with that. Even though Chopta has become quite famous for this activity in recent times.
It is a picturesque landscape with the best view alongside the River Ganga. Among the visitors, bike rides are considered as one of the best adventurous sports in Chopta. You can also read Places to Visit in Auli, Uttrakhand.
Mountain Biking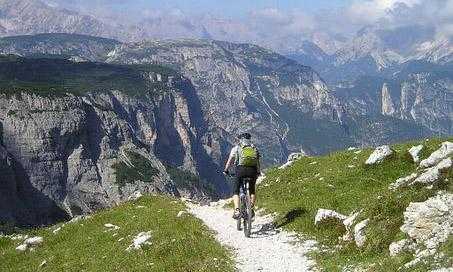 Adventure Sports in Chopta, In Chopta, there are many mountain biking trails where you can avail of the nature view with your ride.
According to the interest and skills, you can choose any of the trails which suits your desires. But make sure to have perfect speed control, balancing, and endurance. You can also read Mountain Bike Destinations.
Near to Chopta, Rishikesh
Via NH7, you can reach to Rishikesh. In Rishikesh, you can do all the types of adventurous activities as you desire to do
In Rishikesh, the visitor can do, paragliding, Bungee Jumping, Rafting, and all this makes you feel the best and memorable in the tour.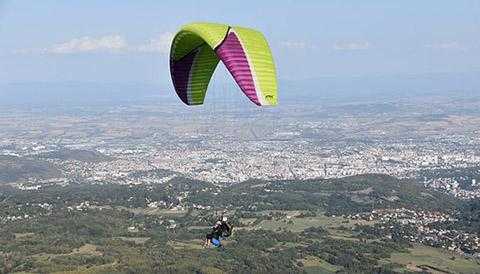 I hope that the above guide will make you feel that you have made the best decision to visit Chopta for not only the sightseeing but also for the Adventure sports in Chopta.
Above all those activities, the Government plans to add some snow activities and games to be done in Chopta for the visitors. You can also read Places to Visit in Rishikesh, Uttarakhand.
Every outdoor lover and traveler knows how important is to be well prepared for an outdoor adventure. Our friends at Globo Surf have some great guides that will help you find the perfect gear for every outdoor activity."
Read Also: