Chopta Chandrashila Trek
Hill Stations are considered to be one of the best places to visit on vacation. In case the vacation time is of winters, then hill stations are considered one of the best places to come for nature lovers. And see Chopta Chandrashila Trek.
If your vacations are also about to come, you should also plan for a hill station to visit, and we have a perfect hilltop destination in mind to visit, which is Chopta.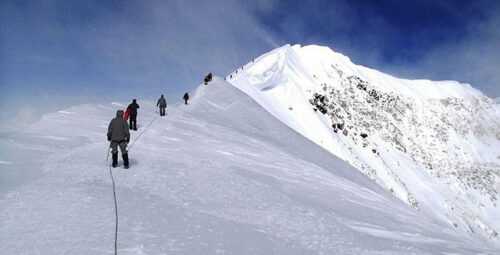 Chopta is considered the best destination in Uttrakhand to visit, which is known as Mini Switzerland. In Chopta, there is the best and most thing to do is trekking at Chopta Chadrashila Trek.
This trek is located in the Garhwal of the Himalayas and set at an altitude of 4090 meters. This entire trek covers up to 30kms, which is quite difficult to complete, but the best part is there are no hurdles in the entire trek. You can also read Top Hill Stations in India.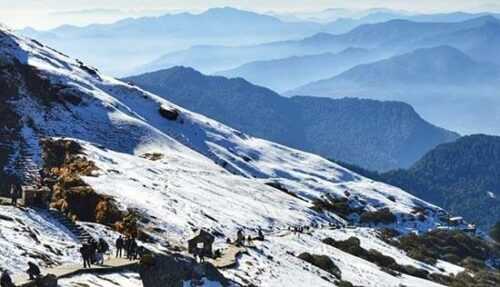 Many treks are challenging, but in Chopta Tungnath Chandrashila Trek, even a beginner can also clear it easily. The specialty this trek carries is its surroundings. You can also read Chopta Tourism: Things to do in Chopta, Uttarakhand.
Yes, the surrounding is beautiful, and mesmerizing makes the person feel so pure, elegant, and positive. This trek is built in the Himalayan Range, so even you can also imagine that what would be the surrounding at that height.
Now without wasting time, let's talk about this memorable and beautiful trek. You can also read Places to Visit in Chopta, Uttarakhand.
How much Chopta Chandrashila trek cost?
Chopta Chandrashila Trek cost up to 8000 per person. This is an amazing experience, and one should definitely avail it.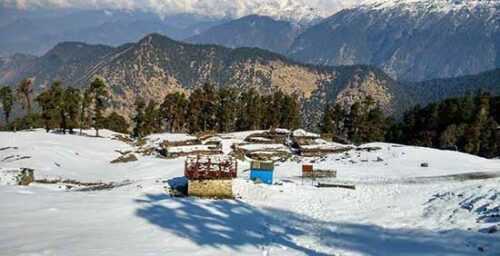 Don't worry because, in that 8000 INR, it includes meals, transportation, activities, guide, and accommodation, which are quite affordable.
If you pay amounts for each activity alone, it might cost you much more. That is why; this is quite a worthy investment to make on your trip. You can also read the Best Auli Tour Plan, Uttarakhand.
What Chopta Chandrashila trek includes?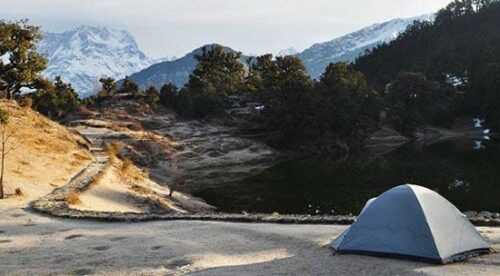 In the above-mentioned paragraphs, you found that the trek will cost you around 8000 per person. Now in that 8000 INR for the entire trek cost, what will you get? Just get to know about those things in the below-mentioned points.
In the case of a stay, you will get all the accommodation facilities. The offerings for staying are camps, guest houses, and homestays.
In meals, you will get fully nutrient meals, which make you feel active and fresh during trekking. The meals are included all the time in that particular amount.
You can perform camping also and sleep under the panoramic view of the sky along with trekking, which can be proved as another amazing experience of your life.
You can also read Best Places to Stay in Chopta, Hotels in Chopta, Uttarakhand.
Safety Measures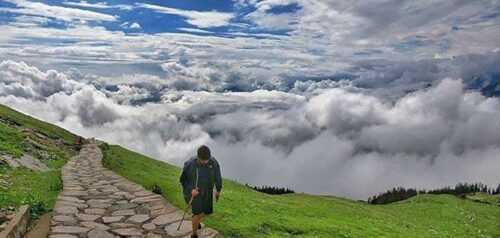 In the Chopta Chandrashila Deoria Tal trek, you will get all types of safety measures to make yourself protected.
You will find training, and professionals trek guides will always be there on the trek to protect you in any difficulty.
Trek equipment is there to make the trekking easier for you. In case of any medical harm, the trek guides have medical kits that also give you medication at that moment right away. You can also read Dehradun Travel Guide, Places to Visit in Dehradun, Uttarakhand.
Things to Carry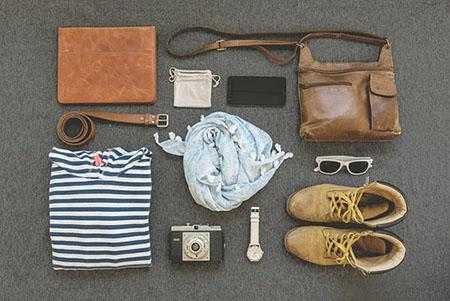 If you are planning for the Chopta Chandrashila trek, you have to carry a few things with you which are:
Chopta is a quite cold place, so you need to carry some warm clothes to stay prevented from the cold weather. Bring your gloves, scarf, thermals and every other necessary warm clothes with you.
You should carry comfortable clothes because this will help you trek properly like t-shirts, trousers, and tracks.
Make sure to wear comfortable sports shoes rather than carrying any sandals or heels.
Walking stick or trekking pole to walk at the height.
This is an exceptional case, but still important to carry a raincoat. You cannot predict when the rain will fall at the hill stations, so you have to be careful, at least from your side.
You can read also Mussoorie Travel Guide With Our Awesome Experience.
Chopta Chandrashila Trek Best Time to Visit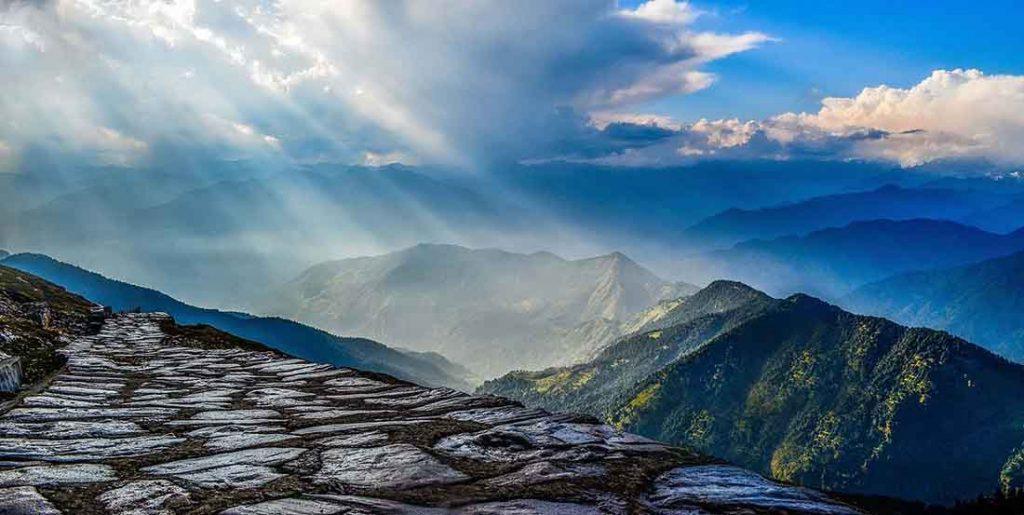 Actually, when it comes to the best time to visit the destination, it will be the Chopta Chandrashila trek in December due to the snowfall and surroundings. You can also read Adventure Sports in Chopta.
Chopta is situated in the Himalayan Valley, and in December, it gets covered with snow, which looks so fascinating to the visitors and makes the visitors view the best view of the Himalayan Range.
If you want to face high snowfall and full snow, you can choose the Chopta Chandrashila Trek in October. You will not find much snowfall at this time, so trekking will be easier for you to do.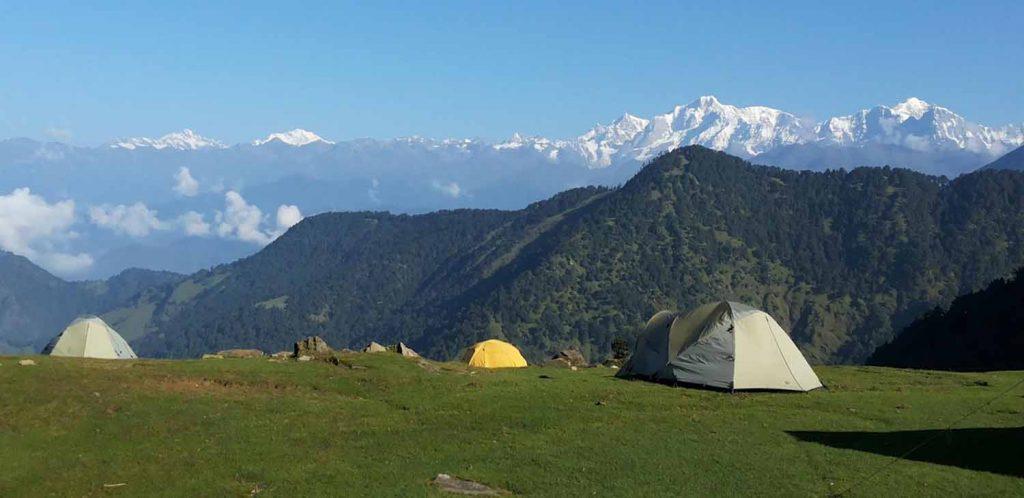 If you are one of them who is not fond of the snow and lush green treks are their wish, then you should visit the place in Monsoon. Monsoon will be right for you to visit.
Between April to June, the temperature will be normal according to the place's casual temperature, and trekking in that time period will be good for you for sure. You can also read Chopta Weather & Best Time to Visit Chopta, Uttarakhand.
Chopta Chandrashila Trek Itinerary
Chopta Chandrashila Trek is quite a little lengthy trek, requiring around 4 days or 5 days to complete. If you want to begin this trek, we are here to help you out.
In the below-mentioned details declared, we will talk about the Chopta Chandrashila Trek Itinerary, which will help you know how you will complete this entire trek. You can also read Best Time to Visit Tungnath.
Day 1: Haridwar – Kund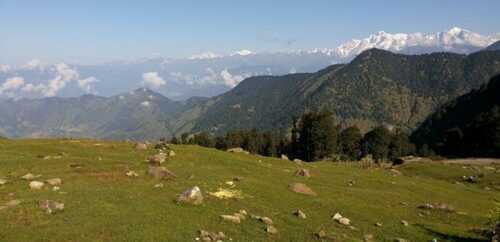 When you will arrive at Haridwar Railway Station, from here the trip is started. From the railway station, you need to reach Kund. This drive will take you along with two mighty rivers, Ganga and Alaknanda.
Not only this, but you will pass a few of the holy places also such as Rishikesh, Devprayag, and Rudraprayag.
You can go for a short hike from Kund, and for the night, a tent facility is there set up for you for the night stay. You can also read Places to Visit in Rishikesh, Uttarakhand.
Day 2: Kund – Ukhimath – Sari – Deoriatal – sari – Kund
The main journey of the trek starts from here. From Kund, you need to reach Sari via Ukhimath.
In this trekking path, you will be getting the view of Deoriatal Lake, which is a high altitude lake that actually has such a beautiful surrounding. From Sari, take your steps back to Kund for the overnight tents.
Day 3: Kund – Chopta – Tungnath – Chandrashila Peak – Kund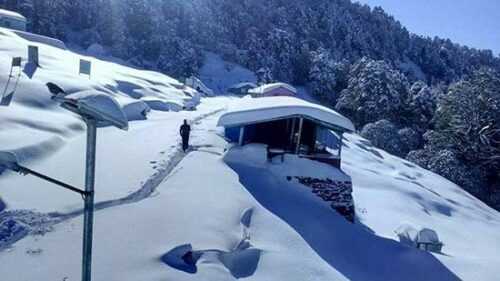 This Chopta to Chandrashila trek distance will take near about 4 -5 hours to complete. From Kund, the start will take towards Chopta, which has huge lush green beautiful meadows.
From Chopta, you need to climb the mountain for Tungnath. After reaching Tungnath, take some rest and refreshment to reach Chandrashila Peak. Now it is time to return to Kund to spend overnight in the tents. You can also read Trekking in Himachal Pradesh.
Day 4: Kund – Srinagar – Haridwar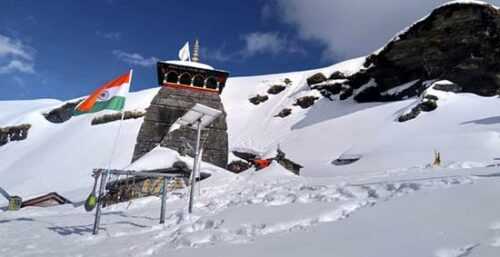 From Kund, now you need to reach Haridwar. In between the Journey, you will be reaching Srinagar, where you can go rafting, making the trip more exciting.
So make your Chopta Chandrashila winter trek interesting after the information we have given to you and collect a huge box of memories for the future. You can also read Best Camping in Chopta, Uttarakhand.
Read Also:
Planning A Pet-Friendly Vacation