My husband and I relocated to Barcelona over the summer – a lively city, especially at night, with disco lights piercing through the darkness.
One of our top priorities was finding a decent apartment we could rent together. We wanted something that would fulfil all our needs for the coming months – spacious enough for our two large dogs, high ceilings for airflow and plenty of southwest exposure because of how much heat emanates from the summer sun.
If you're looking for an apartment to rent in Barcelona, here are some valuable tips to keep in mind based on our experience.
Start your search early.
As with any top city, you'll want to start your search for an apartment early if you plan to move to Barcelona. There are a few reasons why we recommend this:
The city is a popular destination for tourists and ex-pats so apartments can fill up quickly.
You'll have more time to look around and compare different apartments before deciding.
You'll be able to take advantage of early bird specials and discounts that may be available.
So how early should you start your search? Ideally, looking at least 3-4 months before your desired move-in date would be best. This will give you plenty of time to find the perfect place without feeling rushed or stressed.
Use a trusted agency.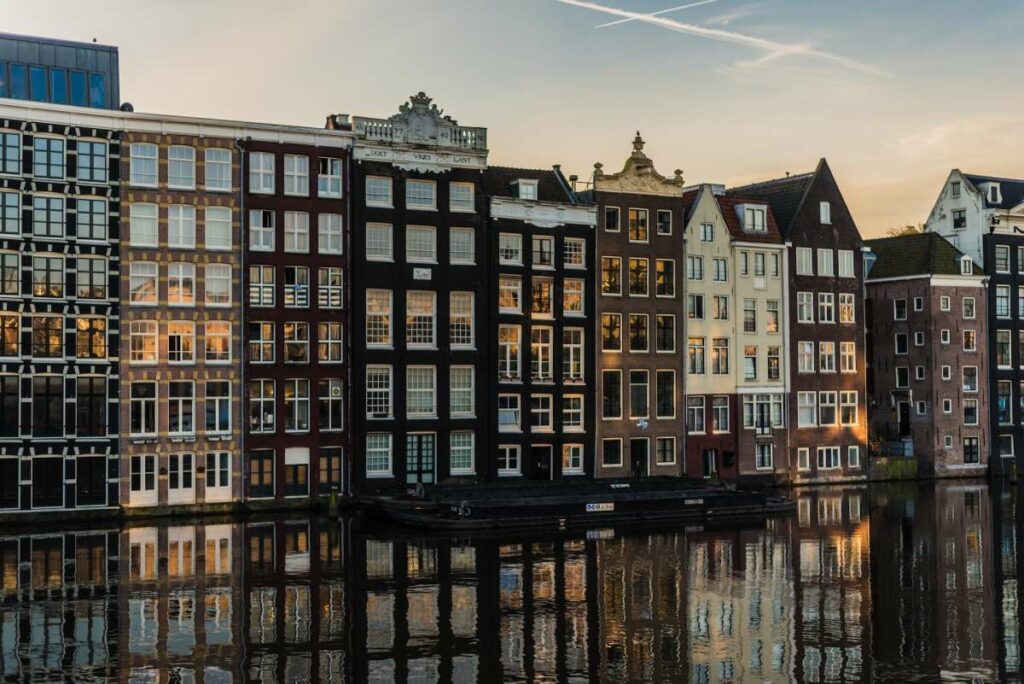 Using an agency is one of the best ways to find an apartment for rent in Barcelona. However, not all of them are created equal. Some are more reliable than others, and some may even try to scam you.
One way to tell an agency's reliability is by checking their online reviews. See what other people have said about their experience with them. If there are mostly positive reviews, then that's a good sign. Also, check out the agency's website to see if it looks professional and up-to-date.
Another way to tell whether to trust a company is by talking to them on the phone or in person. Get a feel for how they communicate and whether they seem dependable.
Finally, don't be afraid to ask around for recommendations. Talk to friends, family, or co-workers who have recently moved to Barcelona. They may have some great suggestions for agencies that are worth checking out.
Decide on the type of accommodation you are looking for
There is a variety of accommodation options available in Barcelona, from shared apartments to private apartments and even vacation rentals.
Shared apartments are a popular option for those looking for an affordable place to stay in Barcelona. These rentals usually have a shared kitchen, bathroom, and multiple bedrooms. Shared apartments are a great option to meet new people and save money on accommodation.
Private apartments will suit you if you want more privacy and space. These apartments usually have a kitchen and bathroom and one or two bedrooms.
Finally, vacation rentals are a good option if you are looking for a short-term rental. You can find them all over Barcelona, from the city centre to the beach areas.
Like furnished rentals, these accommodations usually come with all the amenities you need, including a kitchen, laundry facilities, and linens.
Insist on virtual tours if available
Virtual tours can be an excellent way to get a feel for an apartment and its layout without physically visiting the property. They are instrumental if you're looking for flats to rent in Barcelona in different parts of the city. This way, you can easily compare and contrast other properties without wasting time and money on travel.
When looking at virtual tours, pay close attention to the following:
The overall layout of the apartment and how the rooms are arranged
The size of the rooms and whether they'll be able to accommodate your furniture comfortably.
The condition of the floors, walls, and ceilings
The quality of the finishes in the kitchen and bathroom
The view from the windows
While at it, be sure to ask questions. If there's something you're not sure about, don't hesitate to ask your tour guide to get a better understanding of the apartment.
Choose the right Barcelona neighbourhood.
There are a few things you should take into account when choosing which Barcelona neighbourhood you want to live in. The first is your budget. Barcelona is a large city with many different areas, each with its vibe and price point.
If you're on a tight budget, you'll want to look for an apartment in a more affordable area like Gracia or El Raval. Consider places like the Gothic Quarter or Born if you have more to spend.
Another essential factor to consider is what kind of lifestyle you want. Do you want to be in the heart of the action, surrounded by bars and clubs? Or would you prefer a quieter, more residential area?
Areas like Eixample and Sant Marti are significant for those who want to be close to the nightlife, while others like Sarria-Sant Gervasi or Gràcia are perfect for those who crave a little peace.
The idea here is to think about what's important to you and use that as a starting point for finding the perfect Barcelona neighbourhood for your needs.
Know (and stick to) your budget
The average rent for an unfurnished 2-bedroom apartment in Barcelona is around 1,500 euros per month. However, cheaper options are available if you compromise on location or amenities.
To help narrow your search, start by knowing how much you can realistically afford to spend each month on rent. This will give you a good idea of which neighbourhoods and apartment complexes are within your budget.
You'll also need to consider the cost of utilities, which can be significant in a city like Barcelona. Ask about the monthly utility cost when looking at different apartments.
Finally, don't forget to factor in the cost of furniture and other household items. If you're moving into an unfurnished apartment, you'll need to buy all new furniture. This can add up quickly, so factor it into your budget.
Know the documents and other requirements needed
Assuming you are not already a resident of Barcelona, there are a few key documents you will need to rent an apartment. Firstly, you will need some form of identification. A passport or ID card from your home country should suffice.
You will also need proof of income or employment. This can be a pay stub, bank statement, or letter from your employer.
Also, you may need to provide a guarantor who can vouch for your financial stability and good character. This person should be a Barcelona resident with a steady income.
Lastly, you will likely have to pay a security deposit equal to one month's rent before moving in.
Frequently Asked Questions about Renting in Barcelona
What is the best time to find an apartment in Barcelona?
The best time to find an apartment in Barcelona is summer. This is because many people who live here leave during the summer to escape the heat. As a result, you will find more apartments available to rent, and you can often negotiate a lower price.
However, keep in mind that competition for places is still fierce, so you'll need to act quickly if you find a house you like.
Are roommates allowed in Barcelona?
Yes, most apartments here will allow you to have roommates, but it's always important to check with the landlord before signing the lease. Some landlords may have a limit on the number of roommates you can have, so be sure to ask about this upfront.
Also Read:
Get the Best Shopping Experience in Barcelona in 2022
Parador de Cardona 712 Haunted Room, Barcelona, Spain