Top 7 Mountain Bike Destinations
Mountain Bike Destinations: Mountains, a bike and that adrenaline rush make up for a good time.
For all the people who take pleasure in biking can tell what biking through the mountains means to them.
Slopes, speed terrains, mesmerizing views, and thrilling rides are a paradise for those who wish for adventurous lifestyles.
Biking competitions as well as freestyle bikers both prefer the mountains as the ideal spots for various reasons.
Also, it is just not the thrill that makes it special, the calmness and happiness it brings with it is special too.
Uncrowded places, high mountain ranges, beautiful views can be healthy for the body as well as for the mind.
So today, we bring you the Top Mountain Bike Destinations. Just pack your dirt bike parts and choose any destination from the list given below, before heading out:
Mountain Bike Destinations for Your Next Trip
Huesca, Spain
Huesca in Spain is one of the most popular and thrilling biking spots in the world. It has a long range of slopes and a variety of terrains that makes it a biking paradise.
It is spread over a large area, making it possible for the bikers to have undisturbed rides over longer routes, covering multiple terrains and mountains.
Also, the routes are covered with beautiful views, valleys, hills, and canyons. It really makes up for a paradise on earth.
Rhyd Ddu, Wales: Bike Destinations
Wales, Mountain biking, not the pair of words that you hear every day. But Rhyd Ddu is a spot for you if you look for risky roads and thrilling adventures. One of the toughest MTB trails of Snowdon (North Wales), Rhyd Ddu is not a job for the weak nerve.
Rhyd Ddu will serve you the experience of a lifetime. It is located on the highest peak in Wales and is for the professionals who are looking for challenges.
Since the roads and the peak is rocky and not very safe, it can lead to some risky situations, even for the experts. A jagged path of boulders, carelessly strewn screws and a peekaboo from the rocky hardpack await you.
Sedona, Arizona
Imagine all the perfect terrains, geographical variations, and routes that can make it the best mountain bike destination. Sedona is somewhat close to that.
Sedona's red-rock landscape is a paradise for biking enthusiasts. Mainly because of its diverse landscape. It provides multiple variations in the routes and trails.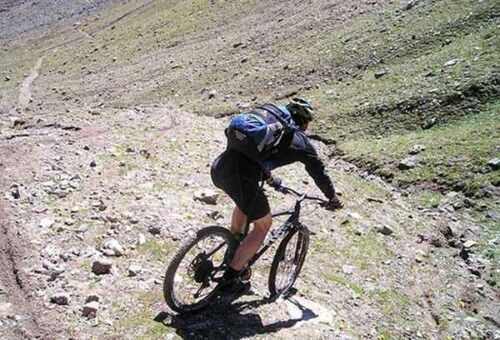 From flat routes for beginners to 90-degree professional drops, this place has everything. Different types of rock formations and terrains make it a preferred site for bikers from all over the world.
If you are a novice, you could safely start with Bell Rock. If it's not your first time? Aerie, Chuckwagon and Long Canyon are just perfect for you.
And if biking is next to breathing for you, trails like Templeton and Mescal is exactly what you should look for.
Queenstown, New Zealand
People have different likes and dislike. Same goes for the bikers. Properly constructed mountain roads or off-road riding through the mountains makes a hell of an experience.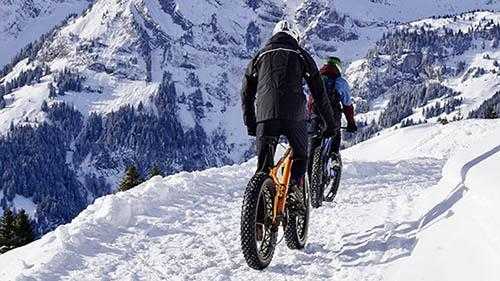 Talking about an experience, we've Queensland for you. Queensland provides what you can say a hell of riding experience for the bikers.
Riding all the way down to the bottom, from the summit of a mountain seems thrilling, doesn't it? Well, you can experience that in Queensland if you're daring and skilled enough to do that.
Idaho: Mountain Bike Destination
Usually, biking destinations give us images of dirty rugged mountain trails winding down a cliff edge and miles and miles of barren red landscape. Idaho offers you more something different.
In addition to being one the best biking destination, Idaho boasts of its tranquil locations and pristine scenery.
For mountain bikers, Idaho has more than 12,000 miles of single track trails and at least twice that in 4-wheel-drive dirt roads.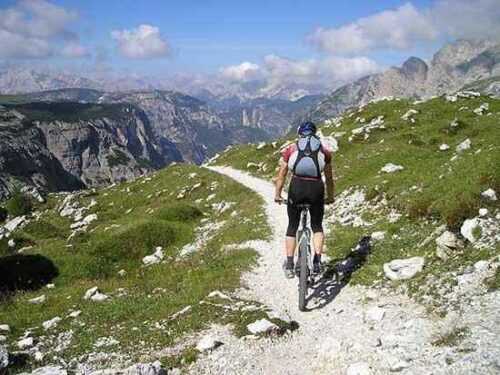 Bikers, trails, adrenaline rush, and a perfect lodging and camping event. Sounds like a festival, doesn't it? Yes, it is quite a festival, well literally for bikers in the Teton Valley, Idaho, Northwestern Unites States.
It is a mid-summer festival that is taking place in the last week of September this year.
If you're a biking lover with a special thrill for mountains, this is a must visit location and event for you.
Alpe d'Huez, France
For those who like a bit of a challenge, the Alpe d'Huez is a must in a bucket list. Mountain Biking here, demands a lot of stamina, patience and courage, of course.
Some of the unsettling sections of Tour de France is best left to professionals, however, most of it would come easy and natural to any biking enthusiast.
Just a word to the wise – it is better to work out those muscles and get your A game on before planning a biking trip in the Alps.
Snowy Mountains, flat roads, rocky slopes, and green lands, Alpe d'Huez provides all of them. With varied terrain, it gives you an experience of a lifetime.
Also, 250 kilometres of mountain trails that link 8 resort villages around Alpe d'Huez makes it one for the bucket list.
Riding on a 15 km hill, just to see hundreds of bikers waiting to ride off surely makes an experience you won't forget.
Fjords of Norway
When it comes to mountain biking, we cannot help but mention Norway. It is one of the countries with highest mountain areas and hilly terrains make it one of the best mountain bike destinations.
But the White Mountains covered in snow and harsh coastlines is what makes it special for any biker.
Bikers go through the agony of carrying their bikes just to ride off through the Fjords of Norway because, guess what, it's worth it.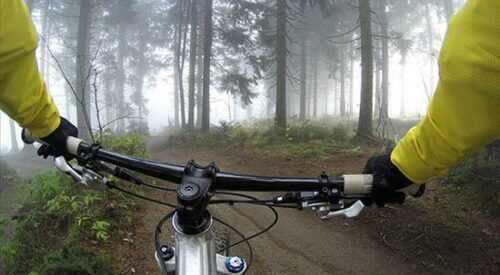 It is a perfect place for thrill seekers as steep slopes downhill, green passages through the woods, rock mountains and meadows make this place impossible to forget.
So, what does it call out for?
Doesn't matter if you're a novice or an expert, mountain biking is a heart-warming adventure.
So, if you're anywhere near one of these locations, stop making excuses and attach your bikes to the Subaru roof racks and get ready to be thrilled by the amazing memories you will take down those hills.
Guide to Trekking for Beginners
Are you looking to book your next trip? Check out the following services we use and love or click the previous link to read more!
Booking To find best hotel deals.
Best International Flight Deals to Book in 2019.
World Nomads to ensure your trip.
Hostelworld to find a budget hostel.
Jetradar book Flight at cheap price.
GetyourGuide Guided Tours.