Things to do in Chopta
Are you getting bored with your winter vacation? Only this to do in the vacation is sitting at home. Why don't you plan for a trip? Just explore the hill station with snowfall. And see Things to do in Chopta.
If you are confused about deciding which destination will be perfect for you to plan the trip, choose Chopta? Yes, Chopta is known as Mini Switzerland and is located in Uttarakhand.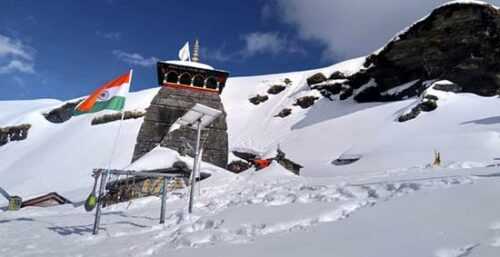 The sightseeing of Chopta looks very much fascinating and attracts the visitors to stay here for a more extended time period.
Chopta has beautiful lush green meadows that get covered with snow in winter. You can also read Chopta Trekking: Chandrashila Deoria Tal Trek.
The main reason to visit Chopta is its trekking pathways. Chopta is well famous for its trekking. Many of the folks do not consider Chopta a tourist place because Chopta has only one main thing: trekking.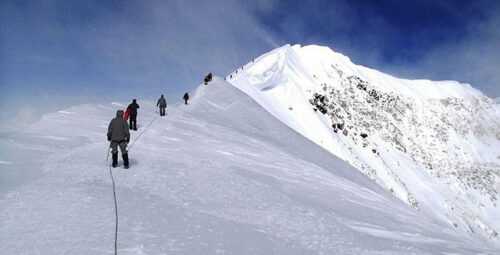 If you are also thinking the same for Chopta, just be prepared because the details declared below will change your mindset.
In the forthcoming paragraphs, we will share many things to do in Chopta, grab your attention towards the place and make you visit it at least once for sure. You can also read Places to Visit in Chopta, Uttarakhand.
Trekking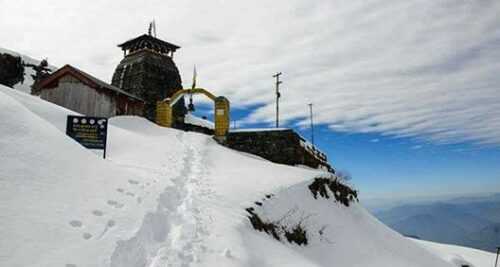 When it comes to Chopta, the primary and most important thing that comes to mind to do here is trekking. Chopta has a 30kms trekking path, which is good enough for everyone to clear. You can also read Adventure Sports in Chopta.
Many trekking paths are not so easy to cover. If you are a beginner at trekking, Chopta will allow you to explore this trekking experience. You can also read Chopta Weather & Best Time to Visit Chopta, Uttarakhand.
The 30kms trek of Chopta Chandrashila trek is best for not only the professional trekker but also good for beginners also. In the summer season, such as April to June, the trek path is fully lush green.
On the other hand, in winters, the trekking path will get converted into a snowy path. In winters, the trek will become a little bit challenging, but if your wish is to do snow trekking, then visit Chopta in winters.
Tungnath Temple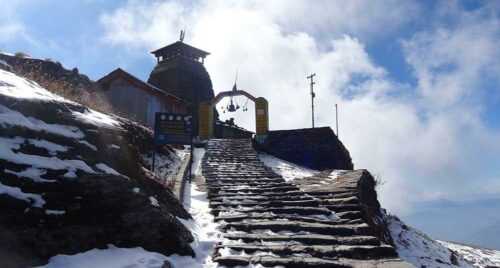 Tungnath Temple is the major attraction of Chopta. When you even search at search engines for Chopta things to do, Tungnath will come at the top consideration.
To reach the temple, you need to trek. Tungnath temple is the highest holy shrine of Lord Shiva near Chopta and is considered in the top 5 Lord Shiva Panch Kedar temple.
The temple is situated at an altitude of 3680 meters and is known as 1000 years old temple. You can also read Best Places to Stay in Chopta, Hotels in Chopta, and Uttarakhand.
Welcome Himalayas Trek
Chopta welcomes visitors to the Himalayan Trek. Chopta is a small valley situated in the Himalayan Ranges, and when you choose any of the trek paths, it will offer you the best sightseeing, which will purify your inner soul.
If you ever been to Chopta, make sure to choose the Chandrashila trek because it is the best one. From the Chnadrashila peak, you can attain the view of the mesmerizing Himalayan Range, which can be the life capturing view for you.
You can also read Dehradun Travel Guide, Places to Visit in Dehradun, Uttarakhand.
Camping
Sleeping under the sky with refreshing air can be the best thing to do in Chopta, the reason is the purity of Chopta. Chopta is a pure destination that does not have pollution and noise. You can also read Best Time to Visit Tungnath.
If you are done with your stubborn hectic routine, then Chopta can be the best place. It is a place of peace and tranquillity. Kund is the place where the overnight camping is set for those who have chosen trek.
If you only want to camp, there are many camping sites to join. You will feel like heaven on earth when you will sleep on the grounds of Chopta. You can also read Best Camping in Chopta, Uttarakhand.
Bird Watching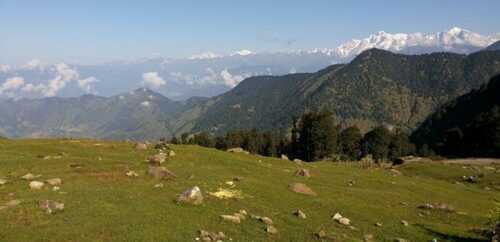 Birds are getting abundant due to globalisation. Now finding birds is challenging. When you reach Chopta, the place resembles wildlife because there are different birds you can find, which makes the place look beautiful.
After reaching the destination, you might explore a few more things to do over there, such as visiting Kartik Temple, Deoria Tal Lake, and much more.
Now visit the place and change your boring vacations into thrilling and adventurous timing. You can also read the Best Auli Tour Plan and Mussoorie Travel Guide, Uttarakhand.