Places to Visit in Big Bear, California
Places to Visit in Big Bear, Life moves fast, and these days it's more important than ever for everyone to take some time to step back, relax and find a way to rejuvenate.
A vacation is a fantastic solution for getting a bit of perspective and enjoying quality time far from the routine alongside family or friends.
When you're looking for that ideal vacation destination where the best of outdoor adventure, opportunities for rest, and incredible scenery collide, it's likely that Big Bear, California will check every box on the list.
Perhaps even better than the major attractions that Big Bear hosts are the off-the-beaten-path adventures that await.
Get ready to reinvigorate the mind, body, and senses when you head to Big Bear with an itinerary that includes a few of the most interesting stops that inevitably inspire you to return time and again. You can read also Winchester Mystery House, California.
The Time Bandits Pirate Ship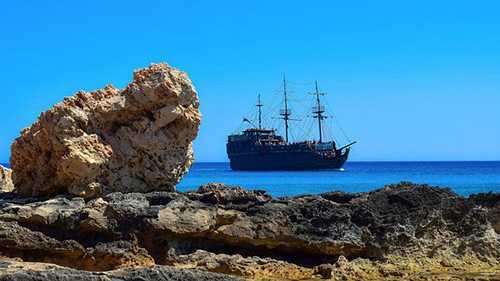 Places to Visit in Big Bear, Step out of time and into an entirely new high-seas identity when you take some time to experience the Time Bandits Pirate Ship during your stay in Big Bear.
This incredible 17th-century replica, which was created by a dedicated father-son duo, sails around Big Bear Lake and impresses visitors who stumble upon it with it's identical, if not slightly smaller presentation of a stunning three-mast galleon.
This particular ship was featured in several pirate-themed movies over the years and did a considerable stint at the San Diego Maritime Museum before returning back to Big Bear Lake as a fully functioning tourist attraction.
Tours, private events, and themed sails are hosted onboard The Time Bandits Pirate Ship, which is docked at Holloway's Marina when it's not out taking to the waves. You can read also Things to do While Visiting Chicago.
The Gold Rush Mining Company Adventures
Places to Visit in Big Bear, If you happen to be traveling to Big Bear with children in tow, take the opportunity to introduce them to the fun and frenzied excitement of a California gold rush at Gold Rush Mining Company Adventures.
This year-round discovery and adventure center is a great place to bring history to life and is open from 10:00 am until 5:00 pm daily, making it a convenient add onto the itinerary.
From geode breaking to gemstone and fossil panning, every visitor to the Gold Rush Mining Company Adventure wears the title of prospector and leaves with a souvenir that speaks to a California pastime that defined this region.
The Pebble Plain Ecological Reserve
Places to Visit in Big Bear, Those visitors to Big Bear that find their peace of mind when they're up close with nature will be thrilled with a stop at the Pebble Plain Ecological Reserve.
This beautiful and protected piece of land is a fantastic stop for viewing an abundance of wildflowers and is home to an impressive collection of ecosystems and habitats that support wildlife of all kinds.
Grab your binoculars and sense of wonder, as the topography of the Pebble Plain Ecological Reserve is entirely unique to this region of California and isn't replicated anywhere else on the planet. You can read also the Most Attractive Places in India.
Bear Valley Farms
Places to Visit in Big Bear, California is a hiker's dream come true. The combination landscape of lake and mountains makes this terrain irresistible for those who love to lace up their boots and get out and explore.
However, Big Bear also offers up unique paths to sightseeing that doesn't require trekking on foot too. Head over to Bear Valley Farms and book a horseback riding tour when you're in the mood to make the most of the view using a more unconventional mode of transportation.
Guided rides are a wonderful way to take in the thrilling vistas and learn insider information about the area at the same time.
As a fun bonus, Bear Valley Farms regularly hosts goat yoga sessions. Consider following a trail ride up with a class that's sure to have you Zen in no time at all. You can read also Places to Visit in Andaman.
Amangela's Sandwich and Bagel Café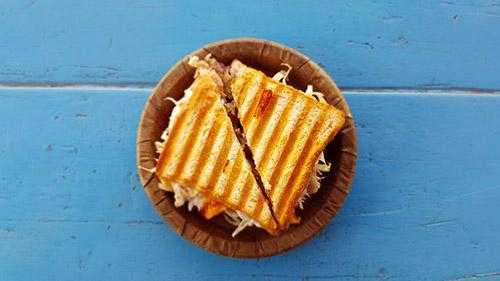 Those who find themselves in Big Bear on a regular basis will immediately recognize the draw of time spent in the Village. This vibrant and bustling area hosts some of Big Bear's big-name restaurants, shops, and options for entertainment.
It's common to find this area teeming with a mix of locals and visitors looking to enjoy the best of the best in Big Bear. Those who are excited for a savory stop in this area that sometimes goes overlooked should make plans for a meal at Amangela's Sandwich and Bagel Café.
This small and charming culinary establishment is tucked within a myriad of larger buildings but if you know where to go, you won't be disappointed.
Set your sights on 47029 Village Drive and plan on enjoying a custom bagel or sandwich that comes with a side of friendly service and a cozy atmosphere.
Amangela's also offers a variety of vegetarian and vegan options making it a versatile locale when you want to eat well and linger awhile. You can read also Places to Visit in Minnesota.
Author Bio
Caitlyn Knuth is a travel writer whose own adventures have inspired her to write about everything from the most delicious cafés in Paris, France to the breathtaking salmon runs in Juneau, Alaska.
Working in association with Big Bear Cabins, she enjoys writing and sharing about off-the-beaten-path places in Southern California in the hope others will pack up and head out on adventures of their very own.