Places to Visit in Minnesota
Places to visit in Minnesota are a state near the great lakes, a great lake. Minnesota is the 32nd U.S state. The state includes over 10000 lakes. Among all the US states, it comes at the 12th largest area and comes at 22nd in popularity.
This state is known as the "land of 10000 Lakes". Minnesota is a very beautiful place to visit. If anyone plans for the trip to the U.S., then make sure to visit this state because many attractions can build up lots of memories of your life.
In case anyone is planning for this trip, make sure to read the mentioned details properly. The reason behind it is that in the details declared below, we will break out the places to visit in Minnesota.
Best Places to Visit in Minnesota
In Minnesota, there are several places to visit there to make the trip much interesting:
Voyageurs National Park
Voyageurs National Park is a very unique and beautiful place to visit. It is made with interconnected waterways. The place is broken and divided into series and known as the "Heart of the Continent."
The place is known for its forest, and it carries a vast area. One can take the best view of the skies from this place. The sky is as mesmerizing as it makes the person feel that he is out of the earth.
One can capture the view of the Northern Lights as well. This park was established in 1975. In this park, one can take boating, camping hiking.
The famous sites to visit here are like the Kettle Falls, Ellsworth Gardens, and there is much more to visit. It is one of the best Minnesota tourist attractions where one can enjoy a lot.
North Shore Scenic Drive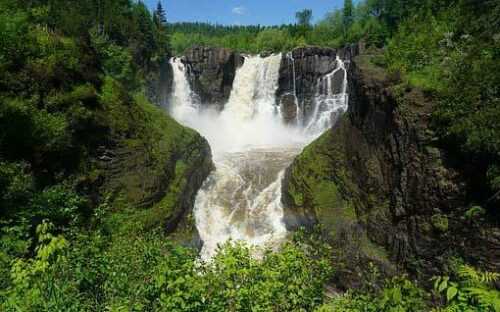 North Shore Scenic Drive is a great catch to visit on vacation. It covers 154 miles in one way. The North Shore Drive is the best place to visit for scenic beauty. The breathtaking views of this place make everyone satisfied with their inner soul.
The directions for exploring this place start from Duluth. Follow the canal park over Superior Street. Many of the folks think to go in summers and spring, but it is not compulsory to only watch the place in summers.
In winter also, this place offers snowshoeing. Even one can go skiing as well. It is a good place to go to Minnesota to spend some quality time with your companions. You can also read Canyonlands National Park in Utah: Horseshoe Canyon.
Boundary Waters Canoe Area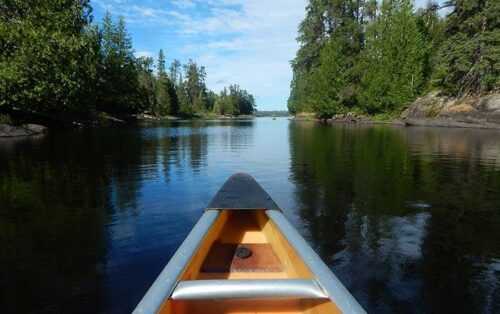 This area is wild and spread over the 1090000acre. This place includes the Superior National Forest in it also. This place is made with the huge networking of waterways. Its area is one of the distinct regions of Minnesota.
This is a very nice place to visit, and even this place spread more beauty in winters. There are many places to see in Minnesota, and this is a wonderful place one can see there. This place is situated in Duluth.
Minneapolis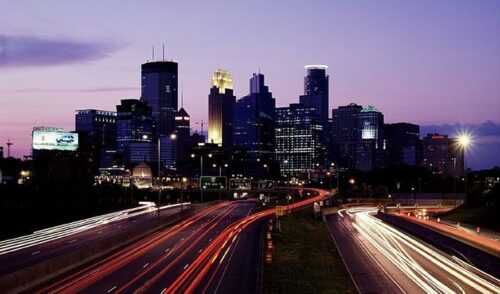 Visit Minneapolis, a major city in Minnesota, which makes twin cities. The twin cities can be made with the neighboring capital. In this city, there are many places for people to visit here to make the trip better.
It is a must-watch Minnesota places to visit due to its different attractions. World's largest floor mill is here. On can find massive Urban Bike Trail, Como Park Zoo, Stone Arch Bridge, and music venue, which was converted from the bus terminal.
Places to Visit in Minneapolis
Parks
U.S. Bank Stadium
The Mississippi River
History
Lakes
Arts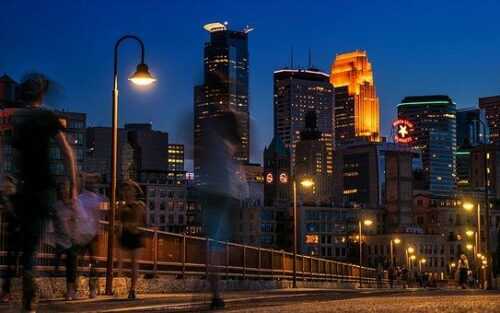 Places to Go in Minneapolis
Walker Art Center
A Contemporary Art Museum
Minneapolis Structural Gardens
Things to do in Minneapolis
It does not end here; there are many other top things to do in Minneapolis, so go for a visit then you will find many other things about it.
Saint Paul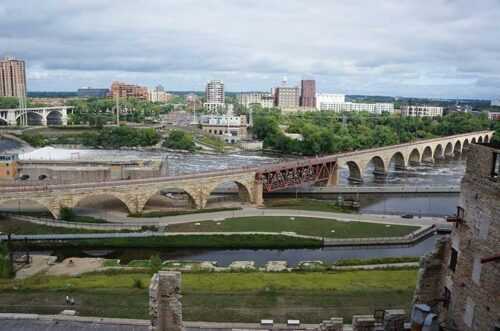 Saint Paul is the state capital of Minnesota. It is the science home in Minnesota with the specimens of the dinosaur. Not only this, but there is also immersive theater, which is best to gain more experience.
This place is one of the best places to visit in Minnesota. If you want to capture the best memories with excellent pictures, one can choose Saint Paul city to visit.
There are art galleries situated which are fascinating for people. Shopping sites and many other interesting things are there in Minnesota to visit and to explore.
Mall of America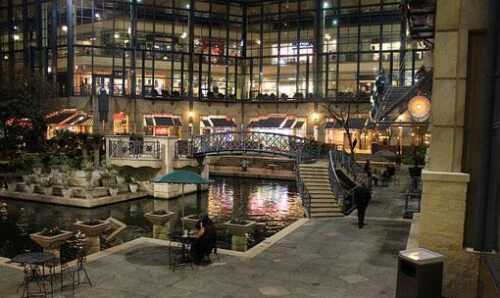 In Bloomington, this shopping mall is located. It is a huge shopping mall in which 520 shops are situated. One can go shopping in this mall full tax-free.
Almost 50 restaurants are there serves full of delicious food. It is a great place to walk. The services at this place are also very good, and the staff is also very cooperative.
Duluth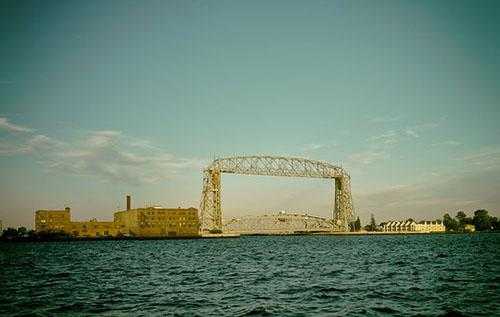 Duluth is the port city in Minnesota. It is situated on Lake Superior. It is a great place to visit. If you have any plans to visit Minnesota, make sure to visit this place as this is the topmost attraction of Minnesota.
Park Point Sandbar is the point where the landmark connects the city. Duluth is a wide space that requires some time to cover up.
Canal Park, Spirit Mountain Recreation Area, Glensheen and Aerial Lift Bridge, and many other places are there in Duluth, which one can watch. You can also read A Documentary about Bohemian Grove.
Pipestone National Monument
In the southwestern of Minnesota, this monument is situated. A place is a picturesque place where one can click their mesmerizing pictures with a natural view.
The Pipestone museum is also a great place to visit there. The historic site, Jeffers Petroglyphs, Blue Mounds State Park, is best for spending some time with family.
Grand Maraisltasca State Park
The headwater of the Mississippi River is there. Even there is a great history of the white man in controversies. There are many hiking trails also located in the place to visit, so go for it and get the best views of that place.
Now, if you will ever plan to visit Minnesota, make sure to visit the places mentioned to make the trip more interesting.
Read Also:
Are you looking to book your next trip? Check out the following services we use and love or click the previous link to read more!
Oyo To find best hotel deals.
Best International Flight Deals to Book in 2019.
World Nomads to insure your trip.
Hostelworld to find a budget hostel.
Jetradar book Flight at cheap price.
GetyourGuide Guided Tours.