Places to Stay in Chopta
Chopta is a beautiful valley in Uttrakhand that offers a panoramic view of the Himalayan Range. It must consider place in the Uttrakhand trip due to the scenic beauty and see Places to Stay in Chopta.
To reach Chopta, Haridwar Railway Station is located, and Jolly Grant Airport is also situated around. There is local transportation available from the station and airport, or you can hire a taxi also for Chopta.
Are you done with the packing for the Chopta trip? Have you decided on the destination and the major attractions of the place to visit? You can also read Places to Visit in Chopta.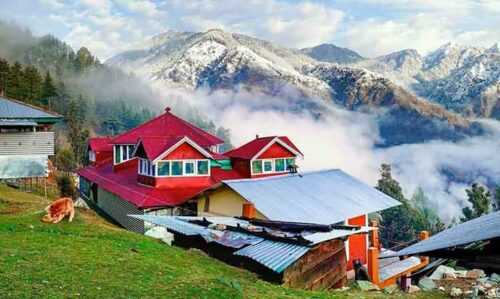 That's fair enough if you have already pre-planned each and everything for the Chopta trip, but have you thought about stay options in Chopta?
Don't worry if you are not prepared with the staying options because we are here to help you out in this situation. You can also read Best Camping in Chopta, Uttarakhand.
In the forthcoming paragraphs, you will find many best places to stay in Chopta to comfortably make the trip exertion free. So, for now, let's not waste a single minute and go through those options. You can also read Best Time to Visit Chopta.
Chopta Places to Stay
Staying at Chopta is exciting because there are not only hotel options available. You can find different options to stay, such as camps, hotels, resorts, and home-stay and guest houses to avail great experience of staying at the hill station.
Camps
Camps stay, isn't it sound so exciting? It is exciting, sleeping under the sky full of stars, the fresh air touches the soul, the beauty of nature, huge lush green meadows, which makes the person feel like he is in the laps of nature.
Staying at hotels is common, but camps are something different. You won't get a chance at every tourist place to stay in camps, so if you have ever been to Chopta, don't miss the chance. You can also read Places to Visit in Auli, Uttrakhand.
Camps staying options can be possible in Chopta through many providers:
Chopta Meadows Heritage Camps
Pristine Camp
Chandrika Camp
Alpine Adventure Camp
Paradise Adventure camp
Hotel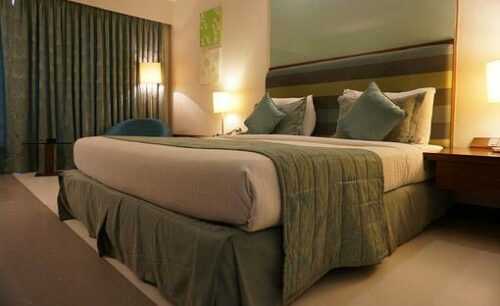 Hotels are common, and you can find them everywhere at every tourist place. These are affordable options to choose from with a good facility for accommodation.
There are different hotels in Chopta, such as budget-friendly and luxurious hotels, with the best rooms in Chopta, so it is up to your choice to pick any of them. You can also read The Ultimate Guide to Chopta Chandrashila Trek.
Chopta hotels and resorts do have a fascinating view of the Himalayan Ranges. You can also read Places to Visit in Mussoorie. Options for a hotel stay are:
Himalayan Eco Lodge Kund
Shri Hanuman Inn and Resorts
Stay Apart Chopta Retreat
Home Stay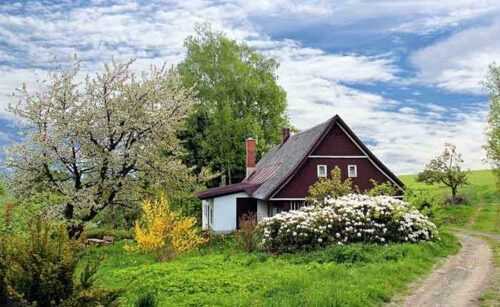 When we go for any travel or trip, we miss the home and its food the most. The homestay will not let you feel like so; it is something all after, like a home. You can also read Best Time to Visit Tungnath.
Here you will get authentic home-cooked food. The homestay will make you come in contact with that particular destination's culture much closer than choosing a hotel.
The homestay will not let the person feel alone. If you talk about the prices, don't worry, they are affordable enough to book and attain a new and good experience. You can also read Places to Visit in Dehradun.
Overall, homestay is different and unique and offers all the possible personal services you feel comfortable in that unknown place. You can find many homestays and other places to stay near Chopta.
Villotale Chopta CHC
Magpie Eco Retreat
Resorts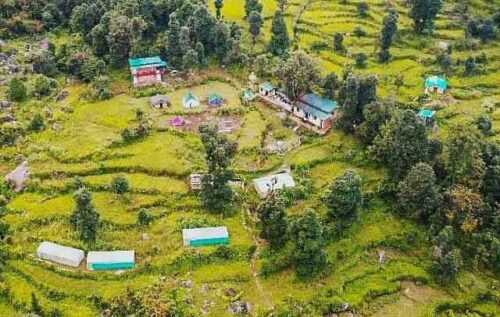 If you plan a trip to Chopta or anywhere, book a resort. You must be thinking about why to opt for resort stay options in Chopta if there are hotels, guest houses, and other options.
Resorts are more appealing than the other options due to the comfortable and luxurious services they used to offer to their visitors. You can also read Adventure Sports in Chopta.
Resorts will charge, including all the meals and everything, so you do not need to pay for different things again. You can also read Places to Visit in Ranikhet.
The recreational and relaxation amenities in the resorts are well managed and the comfort of the visitor. Not only this, resorts provide better security to your valuables and money as well.
If you are looking for cheap places to stay in Chopta and they should be more comfortable, you can choose resorts from the online portals to get discounts. You can also read Chopta Trekking: Chandrashila Deoria Tal Trek.
Forest Eco Resort
Mayadeep Resort
Guest House
In the Chopta stay options, guest houses are also good at affordable prices. Guesthouses are the options that offer you a home stay away from home.
Yes, in the guest houses, you will feel like you are at home. They will provide you a comfortable environment that does not let you feel that you are in an unknown place. You can also read Chopta Tourism: Things to do in Chopta, Uttarakhand.
It is quite a nice option to choose places to stay in Chopta.
Chauhan Guest House
GMVN Guest House
I hope you will enjoy the trip after knowing about the best places to stay in Chopta and make yourself comfortable over there. You can also read Top Hill Stations in India.
Read Also: