Best Places to Visit in Dehradun
Dehradun is the capital of the state, Uttarakhand, which is very near to the foothills of the Himalayas. The entire town is tucked in the Doon Valley and is the most ancient city of India. To see the best places to visit in Dehradun.
Camp Valley is the name given to the city because the great Yamuna and Ganga rivers flank it. Apart from beauty, this city is the hub of cultural and religious Dehradun sightseeing.
Dehradun is also best for amusement parks, shopping, trekking, camping, and much more. You must not miss the best places to visit in Dehradun.
The Himalayan ranges of Dehradun invite most tourists there. You can read also places to Visit in Rishikesh.
[toc]
The Best places to visit in Dehradun include tourist points, religious attractions, and wildlife havens. Dehradun tourism features many tourist places to visit in Dehradun. So you can make your plan accordingly, and you would have the best time of your life in Dehradun.
Places to Visit in Dehradun
There are various Dehradun tourist places in the capital city of Uttarakhand, which offered you many Dehradun Sightseeing views to enjoy the natural beauty of the town.
Dehradun tourist places include sightseeing places like clock tower and fun valley, tourist places like robber's cave, and religious places like Tapkeshawar Temple. You can read also Best Family Holiday Destinations in India.
Dehradun Sightseeing Places
Clock Tower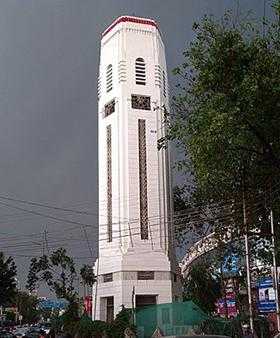 The Clock tower is one of the sightseeing places in Dehradun which is located on Rajpur road. Clock tower got completed in the year 1953 which is a famous landmark that was inaugurated by Lal Bahadur Shashtri.
This clock tower has a gold plate on it with the names engraved of freedom fighters of India on it.
Best time to visit: Early morning
Fun Valley
The fun valley is an amusement park in Dehradun which is the most central place in Dehradun. There are loads of things to do at Fun Valley.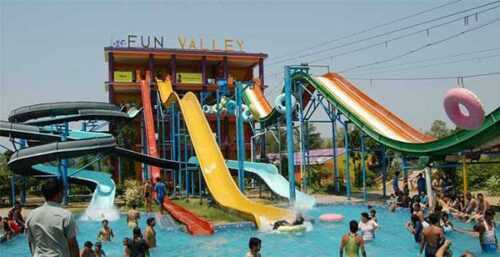 Here you can enjoy a water park, thrilling rides, go-Karting, shopping and can visit multi-cuisine restaurants and kiosks. You can read also Dehradun Famous Food.
It is a great place where you can spend your time with family and friends. You can also spend your nights here at the hotel.
Best time to visit: April-June
Tourist Places in Dehradun
There are various tourist places in Dehradun. Get a look at the list of places in Dehradun and places near Dehradun where you can visit on your trip to visit Dehradun to Mussoorie. you can see also Places to Visit in Mussoorie.
Best Visit Places in Dehradun
Sahastradhara
This word means to "thousand-fold-spring." It is the famous attraction of Dehradun because of its ecstatic beauty and therapeutic value. You can visit here anytime in a year and enjoy the charming beauty of the waterfall.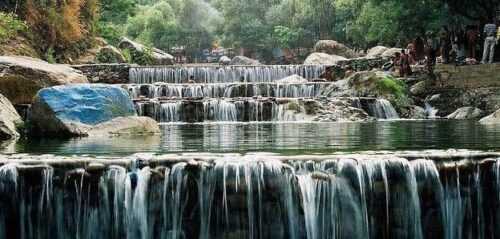 This place is located on the Badli river banks, so lots of travelers are attracted to it that comes here to explore the caves and waterfall.
You need around 2-3 hours to explore the beauty of this area. There is no entry ticket. You can read also Sahastradhara Dehradun Travel Blog.
Best time to visit: June-September
Zonal Anthropological Museum
The Zonal Museum is a famous cultural center for tourists and describes the ancient history of the place. This place was founded in 1971. This place is home to several relics, historical artifacts, and art.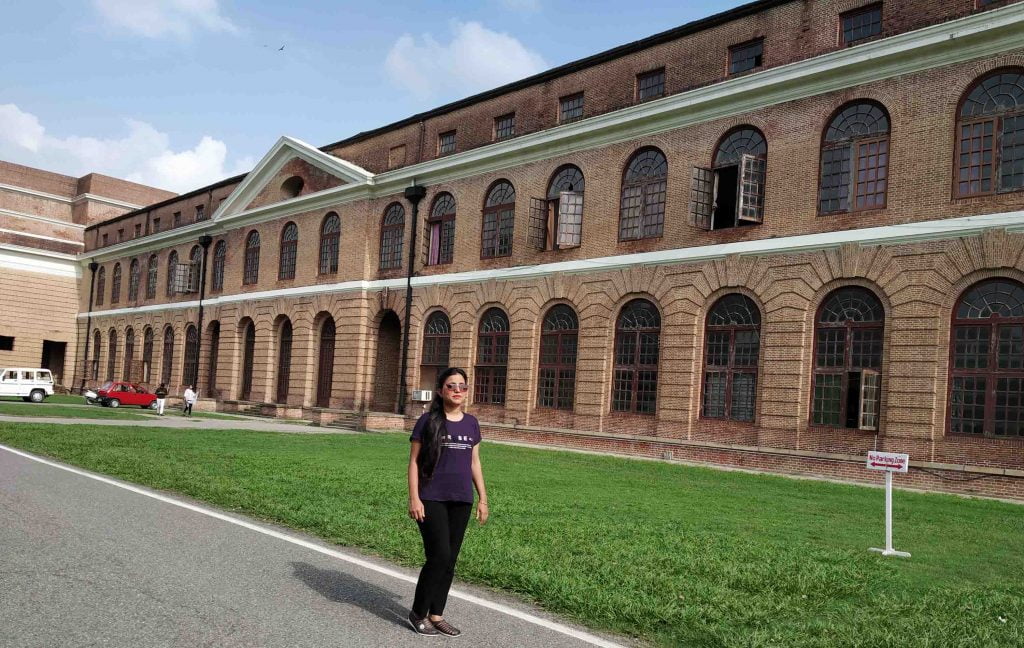 Opening hours: 10am- 5pm. Closed on Saturday and Sunday.
Best time to visit: Any time in a year
Mind Rolling Monastery
Mindrolling Monastery is one of six significant monasteries of Tibet which was established in the year 1676 and got re-established in Dehradun in 1965.
It is the major tourist place in Dehradun. Lots of beautiful gardens, the stupa, and large areas are situated in the Monastery. You need around 1-2 hours to explore this place.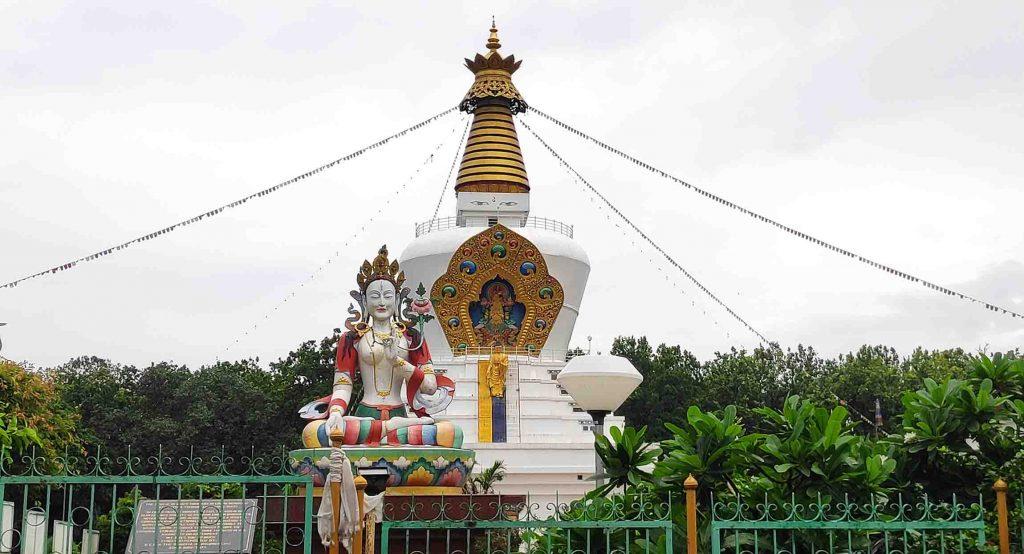 Entry Fee: No entry fee
Best time to visit: Any time
Dehradun Zoo (Malsi Deer Park)
Dehradun Zoo is also called Malsi Deer Park, which is a famous tourist place in Dehradun. It is a mini-zoological park which offers you enjoyments in the life of fauna. You can read also Places to Visit in Auli, Uttrakhand.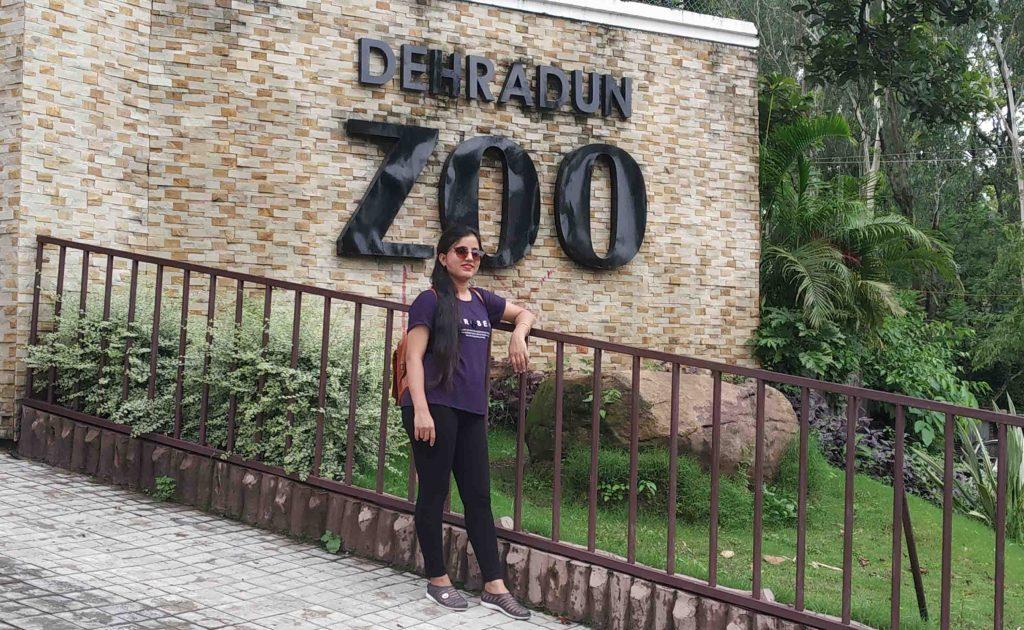 It was merely established to conserve wild animals and bio-diversity. Dehradun Zoo is located at the foothills of Shivalik. It is the best destination to visit when you from Dehradun to Mussoorie.
Entry Fee: 20 Rs/- per person
Best time to visit: Any time
Rajaji National Park
Rajaji National Park is rich in flora and fauna when compared with Shivalik mountain ranges. It is an excellent destination for holidays for wildlife and nature lovers. You can read also Mussoorie Travel Guide.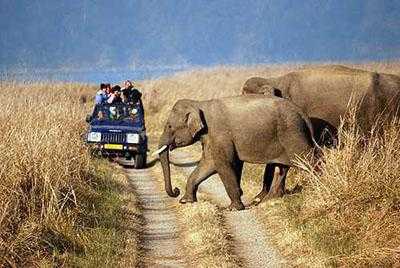 The park is naturally famous because of its special tigers and also includes elephants. The park has spread its branches on the three districts of the Uttarakhand mainly, Dehradun, Haridwar and also the Pauri Garhwal.
Best Time to visit: November to April.
Timber Museum
The timber Museum has always presented the best and the most general business useable woods. The collection of one hundred and twenty-six of the essential industrial species showed out the dividers from the exhibition hall present the thought to the guest about the attributes of those woods.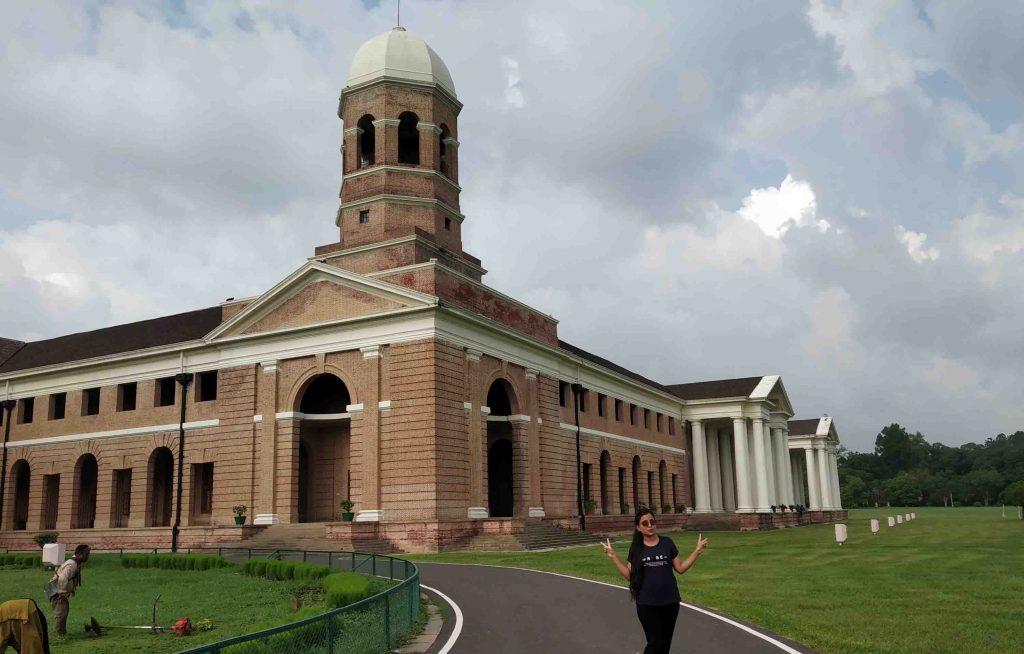 The lower level of the boards was left in the state of the characteristics, but the upper half part is oiled using linseed oil to upgrade the timber highlights. You can read also Top Places to Visit in Ranikhet, Uttarakhand.
The Museum includes the boards of the pictured of trees that are hung around the walls. These pictures are explained by the maps pasted alongside to demonstrate the location of that particular place in India.
Tibetan Buddhist Temple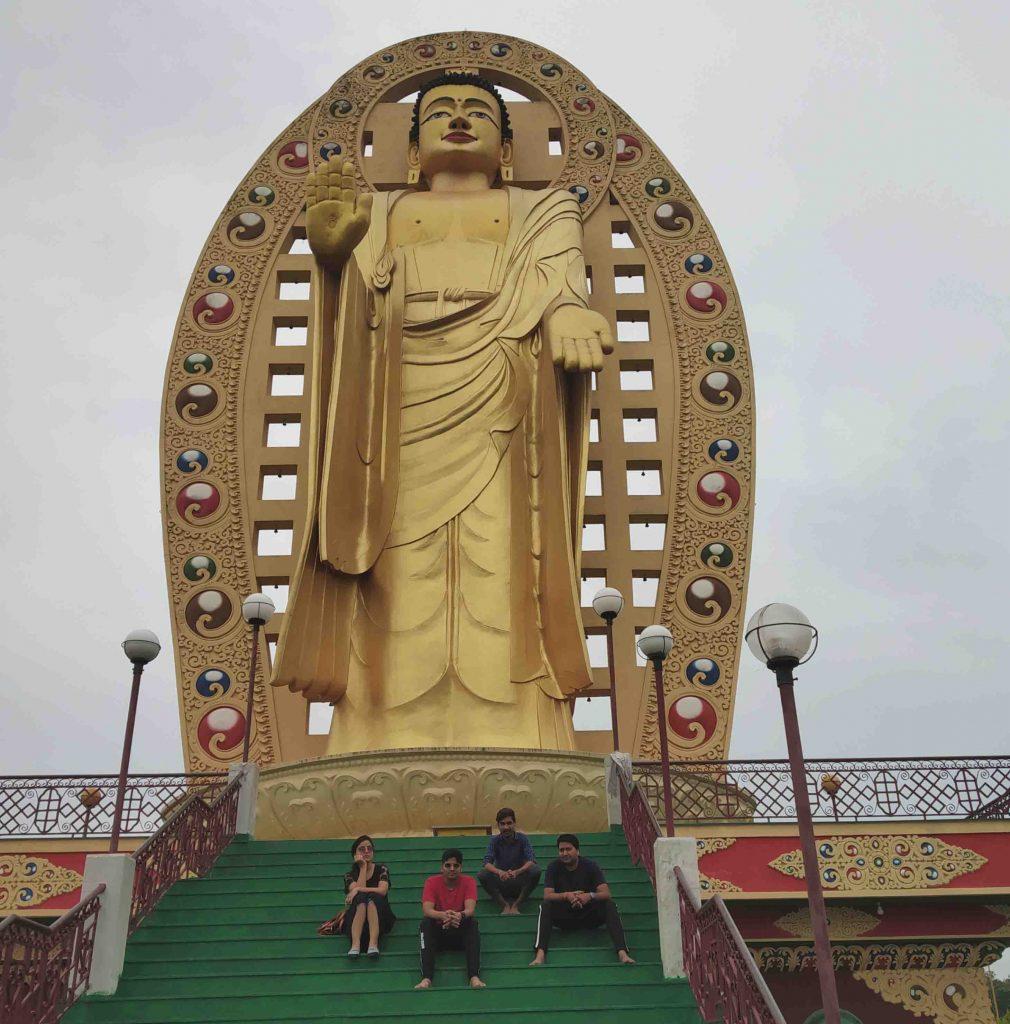 As we know there are many religious places to visit in Dehradun, but Tibetan Buddhists is one of the best places to visit in Dehradun.
The temple was established in 1965 by the community people of Tibetan so that they would be able to promote Tibetan culture all around India.
During the past several years, the place has always satisfied tourists through its boundaries that reveal the unique beauty of marvel. It consists of a fabulous interior and mesmerizing gardens.
Shikhar Fall
Shikhar fall is charming water in Dehradun. This waterfall is a famous tourist place in Dehradun. Lovers regularly throng here at the waterfall.
Shikhar fall is enveloped by thick mountainous and woodlands all around. You can read also Dehradun Travel Guide.
You can enjoy the beautiful views of the Himalayan range. On the way to Shikhar fall, there are many Maggi points and hawker shops. So, you can have delicious noodles and a cup of hot coffee.
Gandhi Park
Gandhi Park is located near the Clock Tower. This park is considered the oldest park in the city. This park was named after the name of Mahatma Gandhi. It is a charming place for fitness freaks and joggers.
At the various corners of the park, benches are placed, where people sit and relax down. There is also a kid's play area with slides, swings, and a toy train for kid's enjoyment. You can read also Auli Tourism: Best Auli Tour Plan.
Shaheed Smarak Dehradun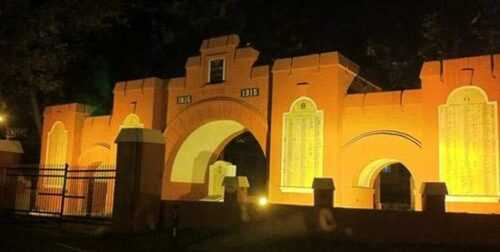 It is a memorial place which is located at the bank of a river, Gomati Nagar in Lucknow. Here is standing a big pillar which is made up of white marble. Locals visit here for an evening stroll. This place is a landmark tourist place in Dehradun.
Jhandaji Darbar Sahib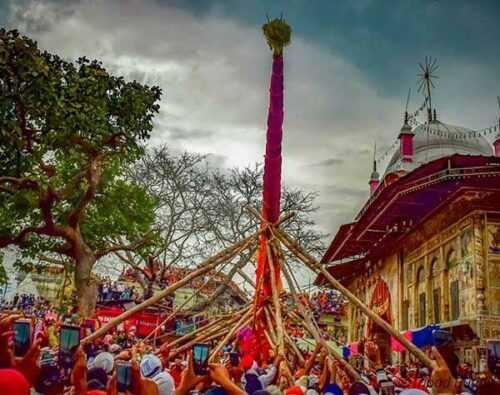 This is the religious place in Dehradun, where the famous Jhanda fair started. This fair is for 15 days which is celebrated to commemorate the occasion of the arrival of Guru Ram Rai in Doon Valley in Dehradun in the year 1676.
St. Francis Catholic Church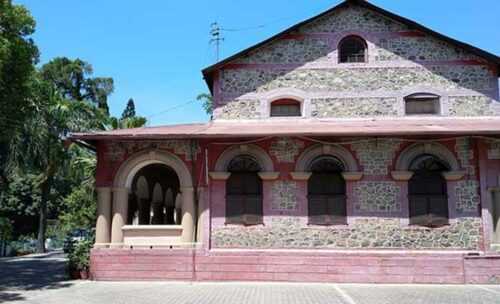 This place in Dehradun is well maintained and a perfect place in Dehradun. Circa-1910 Catholic Church is offered in both English and Hindi with an elaborate altar and Mass.
This place offers a peaceful and calm atmosphere for prayer. You can read also Mussoorie Tourism: Best Mussoorie Trip.
Best time to visit: any time
Santala Devi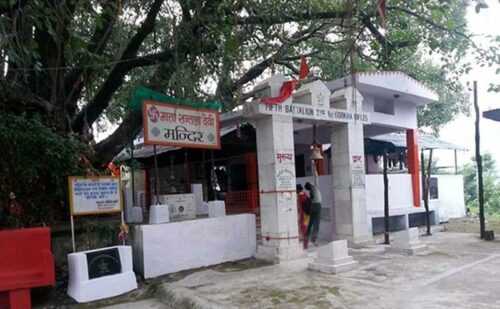 Santala Devi is found above the Nun Nadi in Dehradun. For the devotees, the temple is considered as the center of faith.
The temple is located at a distance of 15km between the dense green forests in Santur Garh from Dehradun city. The deities of the temple are Santaula Devi and her brothers.
Silviculture Museum
The Silviculture Museum is situated in Dehradun. The place presents the overview of forest genesis, its growth, evolution, and threat to forests, numerous dioramas that depict tropical forests.
Also, it overviews for its temperature region, Silviculture systems, sustainable forest management, and ecosystem services. You can read also Places to Visit in Chopta, Uttarakhand.
It also provides samples of seeds, roots, barks and also includes other various models on working and operations of forestry. The museum gallery shows the importance and evolution of forestry in India.
It also presents threats to the forest like forest fire, deforestation, shifting cultivation, various climate factors, insects' pest, and invasive plants.
It highlights accomplishments made in the preparations and implementations of working plans for forest management. you can see also Top Hill Stations in India.
Places near Dehradun
Tapkeshwar Temple
This is a place near Dehradun, which is a few km away from the city. Tapkeshwar temple is dedicated to Lord Shiva, situated on the banks of a river Tons. You can reach here through a short forest trek which adds amazing experiencing to your trip.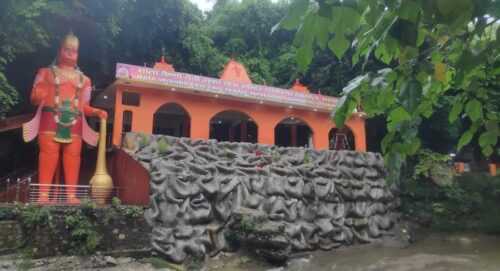 This temple is built in a natural cave where water drops on the Shiva Lingam continuously. You can also plan to visit Sulphur water springs near Tapkeshwar Temple. You can read also Temples in Rishikesh, Uttarakhand.
Opening hours of the temple: 6 am-7 pm.
Best time to visit: April-September
Robber's Cave
Robber's Cave is formed in the Himalayan ranges which come under the places near Dehradun because it is just 8 km away from Dehradun. This place is very close to Sahastradhara.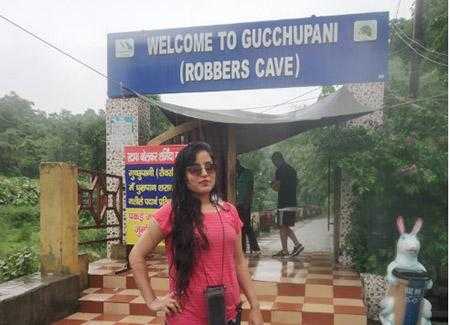 Mostly tourists seek the adventure here by the natural form in which river water flows from the center of the cave. To visit this place, you have to go through trekking of about 1 km through the Anarwala village.
It is the best place near Dehradun to seek thrilling and adventure. Local people believe that this place is home to Lord Shiva.
You can explore this long cave which is divided into two parts. You can read also Best Places to Stay in Chopta, Hotels in Chopta, Uttarakhand.
Best time to visit: July-September
Malsi Deer Park
Malsi Deer Park lies at the foot of the Shivalik range. It is a zoological garden and home to a variety of species of animals, birds, flora, and fauna. This park is a national reserve for the two-horned deer, tigers, and peacocks.
This place is a paradise garden for nature lovers where you can spend your days with the love of nature. You can even enjoy trekking, picnicking, sightseeing here and have a fun and adventurous day out at this place.
This place comes on the way when you go Dehradun to Mussoorie and is 9 km away from the city. You can read also Best Camping in Chopta, Uttarakhand.
Best time to visit: April to September
Lachhiwala
Lachhiwala is a famous picnic spot near Dehradun. This place is famous for its greenery. Lachhiwala is located a little distance away from Dehradun. You can also stay at picturesque cottages and hotels at Lachhiwala.
Sal trees have surrounded this place near Dehradun all around. You can enjoy trekking trails, gorgeous sunset views, and bird watching. Lachhiwala is the most visited Dehradun tourist place. You can read also Har Ki Dun Trek – Trekking in Uttarakhand.
Entry fee: 0
Duration of the visit: 3 hours
Best time to visit: Any time
Sakya Center
This is the place with the best statue of Lord Buddha and beautiful architectural paintings. These paintings explain the journey of Lord Buddha from his birth to enlightenment. It is a great place to visit near Dehradun. Pictures all around the center make it attractive.
Subir Raha Oil Museum
This is the place near Dehradun about 3.5 km away from the city. Subir Raha Oil Museum is a small hall of exhibitions, and it is found to be inside the Tel Bhawan( Headquarter of ONGC). It was initially presented on the fourteenth of August 2005.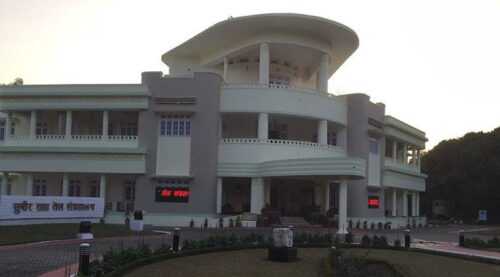 ONGC is found to be the premier investigation center and generation organization situated in India. You can read also Things to do in Chopta, Uttarakhand.
The hall was first located in Tel Bhawan and was called Patiala House in the period of 1956. This place displays different phases of gas and oil in the esteem chain.
Best time to visit: Any time
Conclusion
Dehradun consists of many beautiful places where you can visit soon. It is characterized as the ideal destination for visiting. Dehradun to Mussoorie is just around 30 km, so this is considered to be a bonus for you.
It also offers many spots for picnics, which is best for enjoying any weekend holiday with friends and family.
Climatic conditions are best in Dehradun. So, make your plan to visit Dehradun soon with your family and friends. Our best places to visit in Mussoorie Guide will help you to visit Mussoorie.
Read Also: