Dehradun Famous Food
Dehradun is a hill station in Uttarakhand surrounded by hills, green valleys, beautiful sightseeing. No doubt that Mussoorie is the queen of hills but Dehradun is also one of the best foodie places Dehradun famous food.
Dehradoon is having vast varieties of cuisines from North India, Chinese, and Tibetan foods as well. If you ever plan to go to Dehradun, then you must have the best food items in Dehradun written below.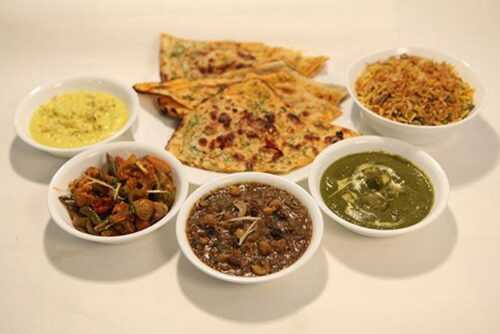 In the further mentioned paragraphs, we are going to discuss the best foods and restaurants in Dehradun so that you will not miss a single dish from there.
Bun Tikki
Those who are burger lover, do you know that Bun Tikki of Dehradun fails the taste of expensive burgers also. The residential of Dehradun has Bun Tikkies.
In Dehradun, you can find bun Tikki shops scattered at every corner of Gali, and mohallas. Usually, most of the bun Tikki shops do not have their own identity, which makes them known as bun Tikki Valaa Dehradun Famous Food. They are known for their location mostly.
The tangy and spicy chutney with Dahi makes it delicious. The Tikki with chutney over it put in the two slices of buns. It is just 20 Rs. So have this tasty and yummy bun Tikki and satisfy yourself at a much cheaper price.
Katlambe
Dehradun Famous Food Katlambe is a famous dish from Pakistan. In Pakistan, residential use to eat Katlambe with Halwa and in Dehradun is served with Chole. It is a perfect dish for breakfast.
This dish is served in very few outlets of Dehradun. It is a fried bread dish that involves different ingredients and spices. The spread masala on top makes the dish delicious. You can read also Food Tour in Chandigarh for Every Foodie.
Falooda Kulfi
Do you love ice-creams? After taking dinner at night, Falooda kulfi is something that a person must have in Dehradun. There are many stories in the place where you can have this. In this dish, you will find vermicelli with sweet syrups.
In this Falooda, there is Rabdi also poured, which enhances the taste more. On the syrup, ice-cream scoops put with a garnishing of flavored syrup again. You can read also Best Food in Gangtok.
After completing the dish, they use to finish this dish with cherries and nuts on its top. Having this dish is a very pleasant feeling after dinner makes your day.
Snacks (burger, cold coffee, sandwich, bread roll, bread pakora)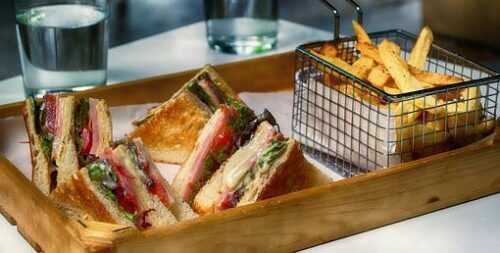 Snacks, what do you understand by Snacks? Something tasty, something cheaper, something that can satisfy your hunger; this is what you think about snacks.
A perfect Famous restaurant in Dehradun to have snacks "The Buffet Corner". It is the favorite place for elders, adults, kids, and everyone. The place offers you a snack in the best healthier manner. Cold coffee, sandwiches Dehradun Famous Food.
Poori Sabji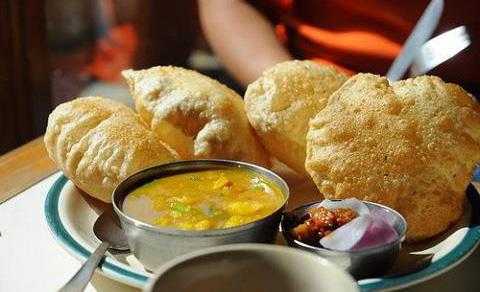 If you are famished and want to have something very tasty, visit Chetan Poori Wala. He will serve you a full plate includes Chhole, Aalu, Sweet Vegetable of Kaddu with piping hot crispy Poori.
After having the Poori Sabji of Chetan's shop, one will forget about the top and high profile restaurant's cuisine. Don't worry about hygiene, as well.
They use fresh material to make it. The taste of this dish is spicy enough. Meethi Sabji of Kaddu balances the spice in the dish and makes it yummier. You can read also the Best Jaipur Street Food Places.
Bal Mithai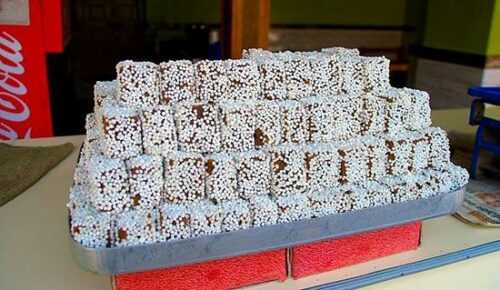 Bal Mithai is the famous sweet of Dehradun. Kumar's sweet shop has something to come having this Bal Mithai. It is made with Khoya, Cane sugar, and white sugar. You can read also Nepal Famous Food.
It is made by cooking up khoya with cane sugar until unless it turned into brown color. When it gets brown, cool it down and after setting it, cut it into pieces. The dish garnished with white sugar. Dish comes in a pack of oak leaves and is very tasty.
Momo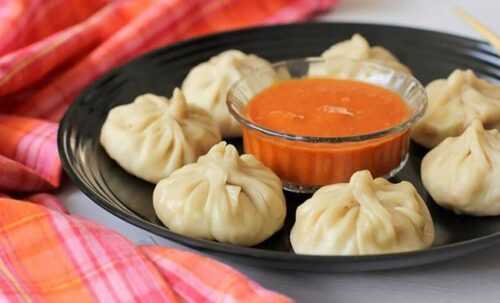 Momo is a South Asian Dumplings. Momos are the native dish of Tibet, Bhutan, and Nepal. In the North Indian region, momos are Dehradun Famous Food to have.
It is a steamed dish stuffed with vegetables and served with red chili sauce and mayonnaise. Momos are common to have by people at Dehradun as this is one of the most favorite snacks people have there.
Famous Eating Places in Dehradun:
The must food visit places are:
Sunrise Bakers
Location: In Paltan Bazaar (The busiest Market)
Timings: 6:30 AM to around 9 PM
The Buffet Corner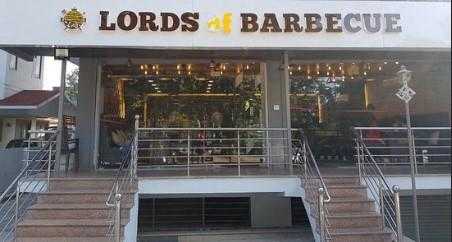 Location: Chukkuwala
Timings: 10:30 AM to around 9:30 PM.
Kumar Dehradun Famous Sweet Shop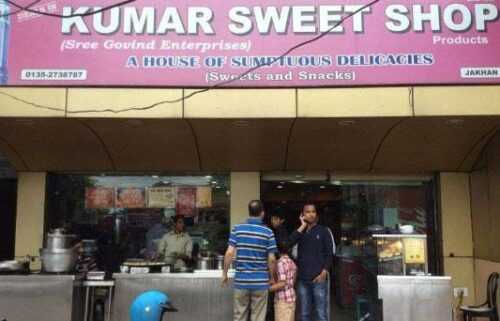 Location: MDDA Complex shop No 1
Timings: 8:30 to around 9 PM.
Kalsang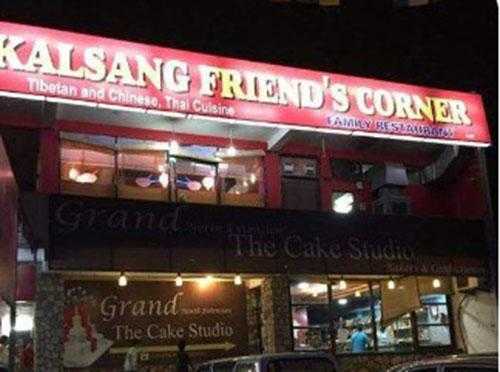 Location: 88 A Rajpur Road, opposite Osho
Timings: 11:30 to 10:30
Dehradun includes different kinds of food items in it from different origins. Not only fast food and sweets, but the place is also good for the traditional food of Dehradun.
Whenever you visit Dehradun, make sure to taste the food items and visit these shops to add new flavors. You can read also Top 5 Best Indian Food for Travellers.
Are you looking to book your next trip? Check out the following services we use and love or click the previous link to read more!
Oyo To find the best hotel deals.
Best International Flight Deals to Book in 2020.
World Nomads to insure your trip.
Hostelworld to find a budget hostel.
Jetradar book Flight at cheap price.
GetyourGuide Guided Tours.