Nepal Famous Food!
Nepal is a famous destination for tasty cuisines. Nepalese use to have different types of cuisines according to their climate and the culture of Nepal. This place has the most delicious and unique style of food.
The ingredients and spices, Nepal uses to choose are not common. Their spices and ingredients make their food so yummy.
Dishes of Nepal is not only famous for its taste, and their dishes also denote the culture and traditions of Nepal. You can read also Cheap Honeymoon Destinations in India.
Famous Food in Nepal
The top-rated Nepalese food items are:
Dal Bhat Tarkari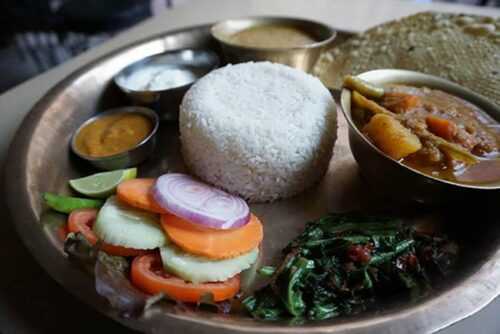 Daal Bhat Tarkari is a very common dish in Nepal, which people use to have on a daily basis in the entire country. You can read also Jaipur Itinerary.
Daal is a type of soup that is made with lentils and unique flavored spices. This hot piping soup use to serve with Bhat. Bhat is the boiled grain.
Now it comes to Tarkari, and it is made with different vegetables cooked with spices and curry powder in the dish makes it more delicious. You can read also Cheap Holiday Destinations in India.
It is a very healthy diet that the residents of Nepal use to have twice a day. For trekking, this is the best meal one can have to make them feel energized, and active.
It is the most famous Nepali cuisine that families use to serve their guests as well. You can Read also Best Family Holiday Destinations in India.
Momo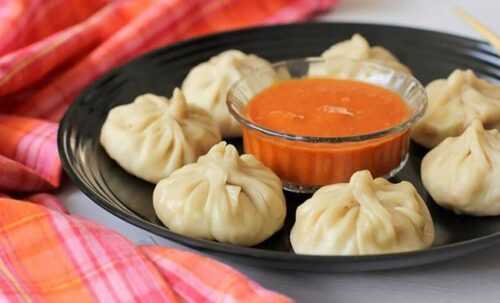 Momos are the dumplings made with dough stuffed with vegetables and mutton, as well. You can read also Places to Visit in August in India.
For those who are vegetarian, they can have veggies-filled momos, and those who used to have non-veg, can have the mutton-filled momos.
In every restaurant, hotel and at every corner of Nepal, you can find momos. People use to have momos as an appetizer. Most of the time, people use to have momos steamed, but one can have fried momos also.
If you ever visit Nepal once in life, you must try momos because this is the most famous place to have the cuisine. You can read also Andaman Itinerary.
Aalu Tama
Aalu Tama denotes Potatoes and Tama is bamboo shoots, and famous food Nepal. It is a curry that is unique in taste and must to try as well.
In this dish, there are different ingredients used to cook it. You can read also Best Food in Gangtok.
In this dish, Nepalese use to put beans and buff, which adds extra taste in it. In Newari culture, this is the most famous dish one can have.
In the Newari restaurants, one should try the Aalu Tama dish. You can read also Places to Visit in Kasol.
Sel Roti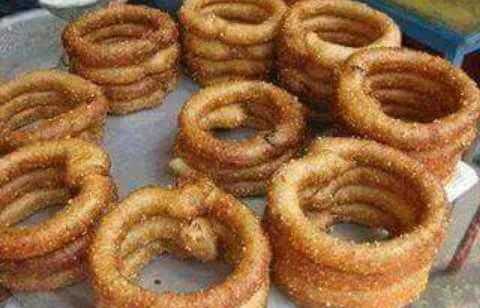 Sel Roti is a ring-shaped homemade sweet. It is a rice bread or doughnut made in Nepal. At the time of Tihar and Dashain, the dish is being prepared.
It is a traditional dish that one should definitely taste when they visit Nepal. Sel Roti is thin in Size and bigger as well. You can read also Best Indian Food for Travellers.
Yomari
Yomari is one of the most famous dishes and is unique also in the Newar community in Nepal. In the Newar family, this dish is being prepared.
The objective of the Newar families to make this dish is to get rid of the cold climate. So in winter, this dish can commonly find everywhere.
Nepal's famous food Yomari is something everyone loves to have there. You can read also Places to Visit in Jaipur.
Masu Ledo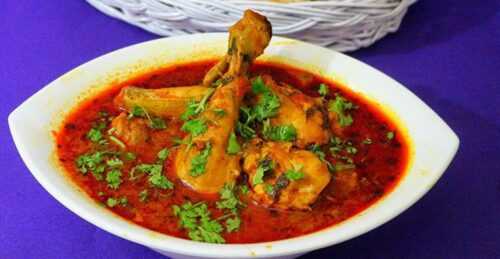 Masu Ledo is a mutton curry. It is the most loved and famous food in Nepal. You can read also Jaipur Travel Guide.
To bring effective taste in curry, you just need to cook it for a longer time period, and this will allow bringing a perfect taste in your food item. You can read also Dehradun Famous Food.
Samay baji
It is a starter served in the Newar families to getting together and in any festivals. You can read also Top Hill Stations in India.
The dish involves beaten rice. It is served with marinated meat, fried, boiled egg potato pickle, soybeans, and many more eatables.
It is a very unique dish in a visitor should try to have a new and interesting taste. It is another Nepal famous food name to taste for. You can read also the Best Jaipur Street Food Places.
Kheer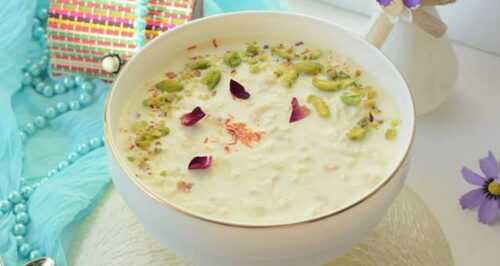 Kheer is a sweet which is not only famous in Nepal but also in North India. It is a common sweet which is cooked with rice and milk.
It is not tough to cook kheer, one can make it anytime, such as when they want or when guests come at home to take it. You can read also the Most Attractive Places in India.
Nepal Famous Food List
Chatamari
Dido
Puwa
Sapu Mhicha
Pork stew
There is just more to have in Nepal, so one has to go to Nepal to taste these new and unique flavors. You can read also Darjeeling Travel Blog.
Conclusion
These are some famous Nepalese dishes. It is obvious that when you go somewhere, what you think about to visit new places over there, but don't forget that there is much more also which is behind the visiting, the taste of that place and culture.
Nepal is really very good at its taste of food, so whenever you will get the chance in life to be there then taste these delicious flavors and adds some new and exciting flavors, in your food list. You can read also Food Tour in Chandigarh for Every Foodie.
Read Also:
Are you looking to book your next trip? Check out the following services we use and love or click the previous link to read more!
Oyo To find best hotel deals.
Best International Flight Deals to Book in 2022.
World Nomads to insure your trip.
Hostelworld to find a budget hostel.
Jetradar book Flight at cheap price.
GetyourGuide Guided Tours.