Indian food for travelers: India is the hub for foodie people; the variety of food is uncountable.
Indian cuisine is widely popular for its spiciness and delicious taste. India has the bliss of flavors for a vegetarian as well as non-vegetarians.
The food collection in the country is very remarkable. It offers hundreds of traditional delicacies, which differ from north to south.
Every single region has unique dishes which gives you mouthwatering taste and flavour.
India is known for its festivals, and the "Land of Festivals" title pretty much does justice, and each has a special cuisine. You can also read Nepal Famous Food.
Whether it's Diwali, Holi, Durga Puja, Lohri, or any other, Indian food for travellers is not only tasty for the mouth but also very healthy along with great nutrition value.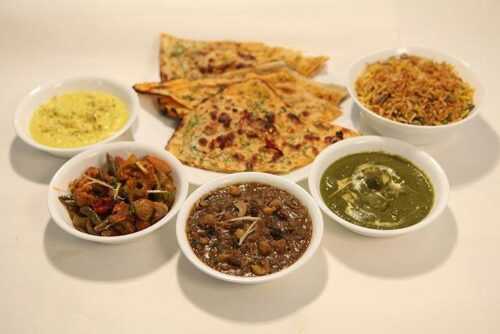 India has a broad history in terms of food; just like it shares the diversity in religion and states the same way it has diversity in the food.
Each region has its own specialty, whether you are going to Punjab in the north, Odisha in the south, Gujarat in the west, or Bengal in the east.
Every state is holding a castle of delicacies and offers a smorgasbord of options.
However, Indian food for travellers is mostly divided into two categories, one is North Indian, and the second is South Indian food.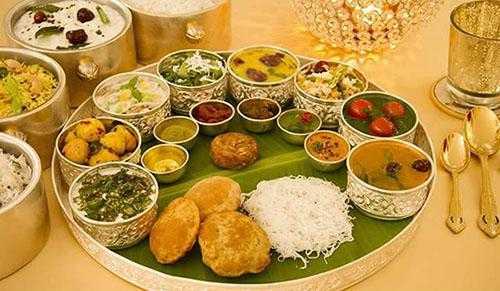 But you can't get the taste of Indian food by reading this blog, pack your bags and apply for e-tourist visas for India and explore the country along with a divine taste of food.
Here in this blog, we will share the top 5 best Indian food for travellers, those should be on your bucket list. You can also read Dehradun Famous Food.
Top 5 Best Indian Food for Travellers
The Indian Thali
Thali is not a dish but it is a simple platter that consists of the best local dishes in the region.
The dishes of Thali may depend on the place or state you are eating, if you are in the south, you will get all the native dishes such as Sambar, Vadda, Dosa, Narail chutney, and others.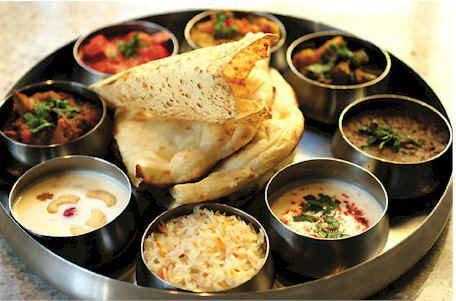 On the other hand, if you order a Thali in the North, then most probably you will get the best food in the local place. You can also read Best Food in Gangtok.
Thali is the best way to enjoy Indian cuisine as you get all the dishes in one single plate. The benefit of Thali is; in just a few bucks, you get the taste of your life.
Gol Gappa / Pani Puri
Gol Gappa is the most favorite street food in India.
The name of this food may vary with places like Pani Puri in Mumbai, Puchka in West Bengal, Pani Batashe in MP, and Gol Gappe in the north region.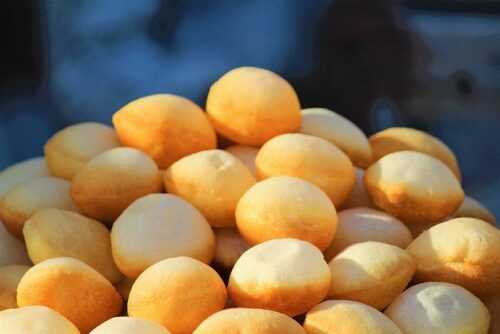 It reflects the true diversity of Indian food where one food item pronounces with a different name and holds different tastes as well.
In North India, it is filled up with mashed potato and serves with mint, tamarind, and some spices flavored water.
In South India, it is filled with green peas and in West, serves with flavored water. Gol Gappa gives you the real taste of India along with herbs and spices. You can also read Food Tour in Chandigarh.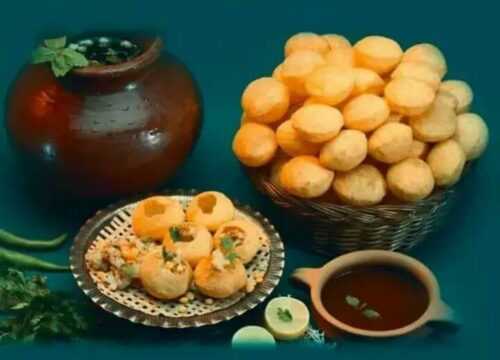 Sarson Ka Saag and Makke Ki Roti
This food is originated in Punjab and known as the best Punjabi dish across the World.
This dish is included in almost every Indian restaurant menu, but the real taste and worth you will get to know when you visit Punjab.
The scent, taste, and warmth of this meal get everyone salivating within a moment and adding Makki ki roti (Corn flour Tortilla) slathered with ghee or butter give you a memorable taste to your mouth.
However, if you are diet conscious, you may not found this food great for your health. As it is, contains a high amount of calories.
But the taste of this food is so mouthwatering, you can forget about calorie intake at least for a day. You can also read Jaipur Street Food.
Masala Dosa
Indian food for travellers South Indian foods is very appetizing as well as healthful at the same time. FYI, South Indian food is the spiciest Indian cuisine.
Along with these, the cuisine of the South is very healthy and very high in nutrition values.
Start Travel to South India
Ananthapura Lake Temple
Padmanabhaswamy Temple
When we talk about the food of the South, the first thing hits in our mind is Masala Dosa, idli, vada, and the list goes on.
Masala Dosa is the main breakfast food for every south Indian of the country.
However, you can eat it any time of the day. The sleek crispy dosa is made with rice and lentil batter, filled with potatoes, fry up with onions and scented spices, served with coconut chutney, and Sambar boon of Udupi to the food lovers of across the world.
As per the CNN survey, Masala Dosa stands in the 39th position on the list of most delicious food in the world. You can also read the Most Attractive Places in India.
Butter Chicken
Indian food for travellers Butter chicken is purely the New Delhi food, as it originated in Moti Mahal Restaurant in 1950.
There is an exciting story about the Butter chicken recipe, how it was accidentally made by the cook of Darayaganj.
Once the cook of the restaurant, by mistake, mixed the sauce, which is made of butter, chicken juice, and tomato with tandoori chicken slices. Consequently, the result of this incident becomes the most toothsome dish in the world.
Now, there is not a single non-vegetarian person can be found who can say that he or she doesn't have tasted or eaten the Butter chicken.
This food is easily available and can be found in every restaurant and highway dhabas.
Picking the top 5 best food in India is one of the difficult tasks for food lovers because the variety of tasty Indian cuisine is so wide that you can't just restrict yourself to only 5 foods.
Choosing the top 5 Indian foods is like picking a small ice cube from a giant iceberg.
However, if you are planning to visit India soon and taste the delicious foods, first you need to apply for e-Visa India.
Moreover, pen down the above top five Indian food for travellers. It will give a heavenly taste to your tongue. You can also read the Tourist Destination in India.
Read Also:
Most Attractive Places in India