Best Food in Gangtok
Gangtok is the capital of Sikkim, a beautiful state towards the North East of India. There are plenty of things to do and places to see here, the best food in Gangtok, and it is a major tourist destination for people from all over India, as well as most parts of the world.
If you really want to enjoy a great vacation here, why not find and book one of the Gangtok tour packages that are available online.
People are coming to know about the North East of India, and are attracted to its beautiful natural wonders, historical landmarks, art and culture, and of course, the food.
And when in Sikkim, coming to Gangtok is a must-do, and it should be part of your package for sure. It has a mountainous terrain, pleasant weather, and an extremely alluring cuisine, full of spicy, well-balanced and deliciously decadent dishes.
What to Eat on Your Gangtok Trip
The Sikkimese cuisine that is served here is heavily influenced by Nepali cuisine and food habits since Sikkim has a lot of ethnic Nepali majority.
There is also a lot of Tibetan Whether you are looking through and planning to book any of the Gangtok tour packages, reading the below information is imperative for you.
There are plenty of vegetarian as well as non-vegetarian options in Gangtok as well. Find out what dishes the place has to offer, what dishes you can try for the first time and what cuisines you can explore when you are in Gangtok. Take a look at Best Food in Gangtok:
Thenthuk
Best Food in Gangtok A Tibetan noodle dish, Thenthuk was initially a dish meant especially for the nomads who spend several days out in the cold while grazing their sheep and cows.
Although it can be said to be a kind of a thukpa, a noodle dish, it is the actual noodles in this dish that make it different. You can read also Dehradun Famous Food.
These noodles are handmade and are simply pulled apart pieces of the noodle dough that are then cooked and mixed with the broth.
The taste of these unevenly shaped noodles is something that needs to be consumed to be believed. You can read also Top 5 Best Indian Food for Travellers.
Momos
Best Food to eat in Gangtok we all know about momos, but do we know about the various stuffings that can be incorporated in them?
In Gangtok, there are plenty of options when it comes to momos or dumplings as they are also have known.
Apart from the usual vegetables or chicken options, you can find mutton, pork, cottage cheese, spinach and cheese, mushrooms, soup, soya nuggets, and so many others. Try to sample as many as possible, since where else will you find such varieties.
Thukpa
Best Food in Gangtok, A steaming hot dish of noodles in a flavored hot broth, with your choice of vegetables or meats. What's not to like about Thukpa? Soup? Good! Noodles? Good! Vegetables? Good! Meat? Good!
The best part is that you can get to choose your own ingredients while ordering the Thukpa. You can also adjust the spiciness as per your liking.
At some places you can also choose your noodles, whether wheat ones are best for you or rice noodles are what you are hankering after today. It is a must-have when on your Gangtok tour packages.
Gundruk
Best Food in Gangtok Another Nepali dish, Gundruk is a dish made of fermented green vegetables, especially leaves from vegetables such as radish, mustard, cauliflower, and turnip.
These leaves are allowed to sit for a day or two till they wilt, and then are cut into uneven strips before being put into a glass jar or an earthenware pot with a lid.
The pot or jar is then placed in a sunny place, and not moved for at least 3 days. And although the dish does have a fermented smell, it is an absolutely delicious dish to have with rice and lentils. You can read also The 20 Best Jaipur Street Food Places.
Phagshapa
Pork is a big favorite in Sikkim, and Phagshapa is an absolutely delicious dish. This dish makes use of an unusual ingredient, radish, which is not generally used in curries due to its pungent odor.
But with pork, this unusual combination works. A strip of pork fat is stewed in a pressure cooker along with radishes and chilies. Beware, it is a very spicy dish, but you can ask for the spiciness to be adjusted as per your taste.
Sinki
A soup made of fermented radish roots, Sinki is a delicacy enjoyed by many although it is an acquired taste. You can read also Nepal Famous Food.
For making this dish, aged pieces of radish are left to ferment over a couple of days, and then are either fried, curried or eaten raw with rice and lentils.
Order Sinki when you are feeling a little peckish, but are not super hungry. It is also thought of as an appetizer, so make sure to have some before you are planning to have a big meal.
Kinema Curry
Another dish that is left to ferment for a couple of days before being consumed is the Kinema curry. It is made of soybean that is left to sit in a glass jar or an earthenware pot with a lid for a few days, in a sunny place.
Once fermented, this dish can be refrigerated and used for a couple of months. All you need to do is fry it with a paste of ginger, garlic, chilies, and oil, before adding water to it and serve hot.
Sel Roti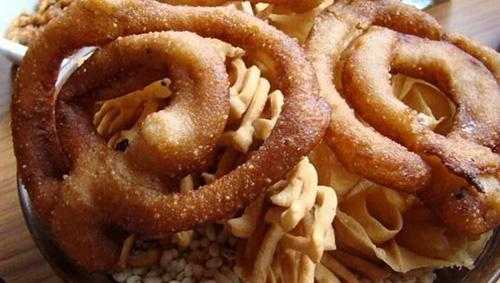 Best Food to eat in Gangtok a sweet dish made of fermented rice, Sel Roti is quite popular in Sikkim although it is essentially a Nepali dish. It has a very crispy texture, and yet is soft on the inside.
It can be had with a number of things, including curries and barbeques, but it is mostly had as a light snack or for breakfast. Think of it as more on an India pancake, but without the eggs.
It is said to be a dish prepared especially on selected festivals and is mostly prepared on the days of Tihar Festival or Dashain Festival. You can bring these back home as souvenirs as well when you avail Gangtok tour packages.
Pakku
Best Food to eat in Gangtok an authentic Sikkimese mutton curry, Pakku is made by marinating mutton for a short time, instead of overnight as most other recipes demand.
And instead of making a curry, this recipes instead calls for frying the pieces in oil and cooking it on low heat for an hour or two. The end result is deliciously soft mutton pieces, with the meat falling off the bones.
It is served with roti or soft, fluffy white rice. It is made even more special by cooking it in a cast-iron pot or an earthen pot for giving it a distinct aroma that is sure to please your senses.
The above are only a few of the many delicious dishes that are offered in Gangtok, and you should give all of them a try for sure if you want to widen your palate and titillate your taste buds.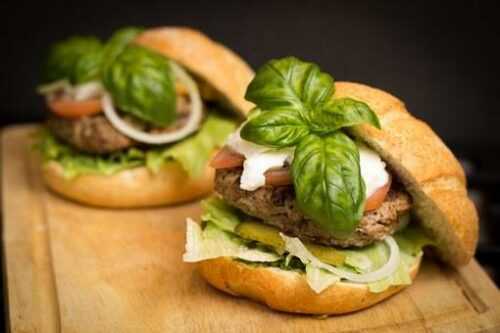 One of the best things about purchasing any Sikkim or Gangtok tour packages is that you not just get to visit there, and not just get to sample the delicious dishes there, but also take back home ingredients, recipes, and authentic spices to recreate those dishes at home.
So go ahead and plan a trip here, so that you get to try out the delicious dishes here and also make them for your near and dear ones back home. You can read also Food Tour in Chandigarh for Every Foodie.
Read Also:
Thinking of Relocating to the South
Are you looking to book your next trip? Check out the following services we use and love or click the previous link to read more!
Oyo To find best hotel deals.
Best International Flight Deals to Book in 2022.
World Nomads to insure your trip.
Hostelworld to find a budget hostel.
Jetradar book Flight at cheap price.
GetyourGuide Guided Tours.