The feelings of going on a road trip (like the Delhi to Goa road trip) with friends can not be described in words. It gives you a chance to create endless memories. You will have endless fun and enjoyment from the very beginning of the trip till the very end.
If you plan a road trip from delhi to goa with your closest friends, you can choose Goa as the destination. Goa is a place where you can enjoy a laid-back life for a few days and will be able to have a perfect time amidst the sun and sand.
Here we will discuss everything you need to know about the Delhi to Goa road distance. So, without any further delay, let's get straight into it.
How to Reach Goa by Road from Delhi?
To fulfil your wanderlust, it is ideal to choose the Delhi to Goa route road trip. You will enjoy the beautiful landscapes as you will go through several cities before reaching Goa.
The change in landscape, culture and food may surprise you, but one thing is for sure you will never get bored. It is better to have your car rather than choosing to go in a cab as you will not be able to enjoy yourself fully in the presence of the cab driver.
If you're planning a thrilling Delhi to goa by road best route, choosing the best route is crucial to ensure a memorable and enjoyable journey.
Embark on an unforgettable adventure with our meticulously crafted Delhi to Goa road trip itinerary.
The distance between Delhi to Goa road trip is approximately 1900 km through the Mumbai – Agra highway. Cities like Udaipur, Ahmedabad, and Pune will come in the way.
Delhi to Goa by car
A thrilling adventure from Delhi to goa car trip is a journey that promises an unforgettable experience. As you leave behind the bustling streets of Delhi, the sprawling landscapes of the Indian heartland unfold before you, dotted with vibrant hues and rich cultural heritage.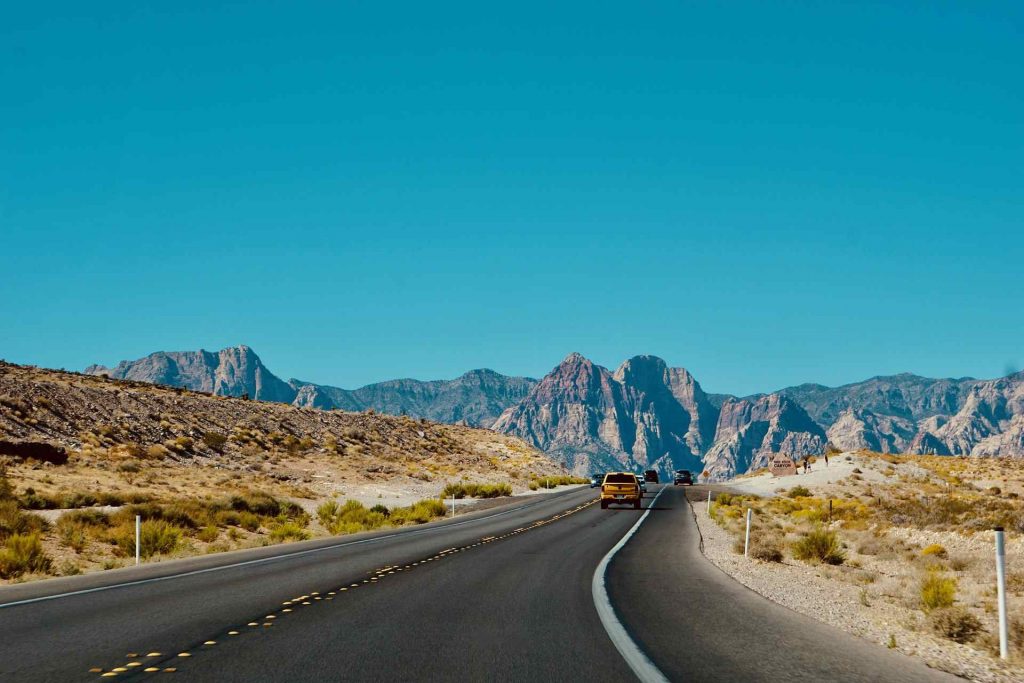 Other Ways to Reach Goa From Delhi?
This tourist destination can also be reached by air or by train.
The best way to reach Goa from Delhi is to take a flight. With the increasing number of airlines and frequent flights connecting the two cities, flying has become the most efficient and time-saving option.
By Taking a Flight: If you take a flight from Delhi's Indira Gandhi International Airport, you will reach Goa International Airport within 2 hours. Usually, Delhi to goa flight price varies between 2000 INR and 3000 INR. During the peak tourist season which is during winter and Autumn, the fare may increase.
By Train: Direct trains are available that you can avail to reach Goa from Delhi. More or less, in 40 hours, you will reach Goa if you book a ticket on Goa Express. Other than that, you can also book tickets on trains like Kerala Sampark Kranti Express (Estimated time taken 33 hours), Hazrat Nizamuddin – Ernakulam Duronto Express (Estimated time taken 31 hours) and also Dehradun – Kochuveli Express is there (Estimated time taken 33 hours).
By Bus: Till now, there is no direct bus for Delhi to Goa road trip, but you will get a bus service from Mumbai or Pune, which will take you to Goa.
Delhi to Goa road trip distance:- 1926.5 KM
Best Time To Go Goa Gone
Choosing the ideal time will make your Delhi to Goa road trip a few times better. It is best to visit Goa during the peak tourist season between October and March.
Embarking on a thrilling adventure, a group of friends set off on a memorable Gurgaon to Goa road trip. As they navigated through the diverse landscapes of India, the journey unfolded like a mesmerizing tapestry of experiences.
At this time, you expect to have a blast in Goa as you will be able to see several monuments and will be able to enjoy the nightlife properly along with participating in several adventurous sports.
Route of Delhi to Goa Road Trip That You Need to Follow
You can only reach Goa from Delhi via National Highway 48. On the way, you can stop and enjoy some notable places. The simple route map is as follows –
Delhi
Jaipur
Ratlam
Dhule
Pune
Satara
Kolhapur
Belgaum
Goa
If you drive nonstop, you will reach Goa within 32 hours. It is a long route. It is ideal to stop at places. Some of the notable sites are mentioned below.
Kishangarh Fort: Find a piece of history book in the ruins of the Kishangarh fort.
Rail Museum: The Rail Museum in Rewari displays some of the oldest Indian train engines.
Chittorgarh Fort and Meera Temple: Meera temple is located inside of the Chittorgarh Fort. You will definitely be amazed by the medieval structure made by using nothing but stone.
Meja Dam: Fill your lungs with a breath of fresh air near Meja Dam.
Malegaon: Malegaon has some of the best Maharashtrian food to offer, and as a Delhiite, you will sure;y enjoy that.
Bedse Caves: Years-old cravings on the stones in the walls of the Bedse cave can make your jaw drop.
Thoseghar Waterfall: You can enjoy the scenic beauty of Thoseghar waterfalls which is not far away from Satara.
Must-Have Accessories for a Road Trip
It would help if you had a few things to avoid any hiccups on the Delhi to Goa road trip.
Adjustable Car Mount Phone Holder: Stick this phone holder to your dashboard to keep an eye on the road map.
Emergency Seat Belt Cutter: This two-in-one emergency tool will help you escape from any disastrous situation, such as a crash, sinking or burning car.
Inflatable Car Bed Mattress: To have a comfortable sleep during a Delhi to Goa road trip, this easily inflatable bed mattress is a must-have.
Tubeless Tyre Puncture Kit: You will get all the tools in this kit to repair punctures.
Foam Travel Pillow: A foam-based travel pillow will support your head, shoulder and neck during a nap.
Final Words
Delhi to goa flight price may tempt you to go by flight, but as we have mentioned earlier, there is nothing compared to a road trip with your loved ones.
As the road journey is quite long, make sure that the vehicle of your choice is in perfect condition. You can choose to have a one-day break amidst the trip, but if you have more than one person who can drive a car, you can go relentlessly by sharing the driving duties.
Enjoy the things we have mentioned here and do not forget anything from the list of things we have made for you. Have a memorable road trip. I hope you have a happy journey.
Best things you can take on to Road Trip
Also Read:
List Of 10 Best And Different Kinds Of Road Trip Games
7+ Best Places To Visit In Goa: Explore Nightlife And Beaches
Best Tips For Surviving Long RV Road Trip
6 Reasons That Scream Why Road Trips Are The Best
Best 10 Places to Visit in South and North Goa (Updated 2021)
Is it Safe to Travel to Goa Now, Beach trip: Excursion During CORONA-Virus Outbreak? Things To Add In Your Road Trip Packing List