Andaman Tour Itinerary
Andaman Itinerary, Andaman Island is situated in the Bay of Bengal, and it is a group of 572 small islands from which 36 islands are the human settled island.
You cannot explore all the 36 islands on one trip, so plan a few ones which are the most famous and has some adventurous activities to perform also.
Andaman and Nicobar islands are very famous, and the entire islands are inhabitable. You can visit those few 36 islands and the Nicobar Islands; these are not a tourism place. You can read also Udaipur to Kumbhalgarh Itinerary.
Only the Indian Navy and Air force base is situated there. Andaman Island is an exotic island that is famous for its honeymoon and couples trip destination.
It is a perfect place in India made for a relaxing and stress-free tour. Many of the folk's desire to visit the island and Andaman is the most famous one in India among all islands for tourism. You can read also Places to Visit in Andaman.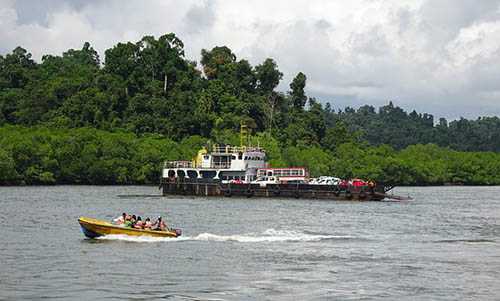 Tour plans are made to have fun and to run out of the hectic schedules. Andaman Island is the destination where you can attain the beauty of nature, perfect sightseeing and not only this; you can do many adventurous activities also over there.
Andaman is the right place to come, which re-energizes the person for his hefty daily routine again properly for a few months. Andaman Island is a peaceful and tranquil place to soothe the inner soul. You can read also Jaipur Itinerary.
So if you have any plan to reach the Island to bring peace in life, make sure to tread our post thoroughly. The reason being is, if you travel for any trip, you will first look at how much it will cost you for sure.
In the post, the forthcoming paragraphs will explain to you Andaman Trip Itinerary so that you can plan the trip properly in budget-friendly criteria. You can read also Best Islands in India for Honeymoon.
How to Reach?
To reach Andaman, there are two options available for that. The first one is via cruises, and the second one is via airways.
Via Ship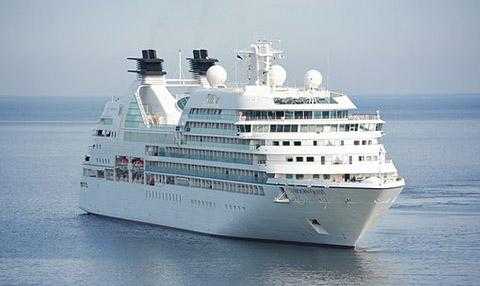 There are three ports which are Kolkata, Chennai, and Visakhapatnam. Sea Route is preferable only on one condition when you have enough time.
It will consume approximately 2.5 days. Now about the budget for the ship, there are different classes that can cost you around 3000 to 12000 Rs. You can read also Brief History of the Pitcairn Islands.
Via Airways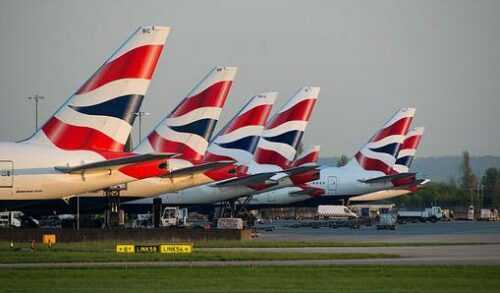 The airway is the most convenient way to reach Andaman. Port Blair is the airport that is near and the only way to reach Andaman.
It will not consume much time to reach Andaman; within a few hours, you can reach here. If we talk about the airways budget, it will cost you near about 8000 INR for one side. You can read also Munnar Itinerary.
Pre-book the Hotels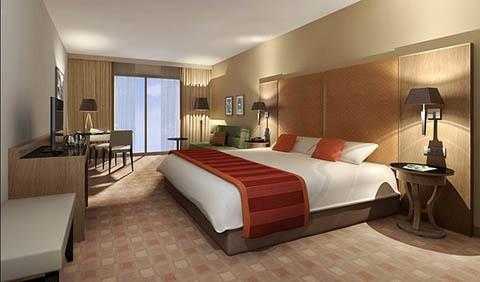 Want to save money at booking at hotels, pre-book the hotels to save money. If you book hotels offline after reaching, it will cost you much more than expected.
Booking hotels via online platforms will let you receive good discounts, and if you book a few days back, then you will receive more discounts, which saves money.
In the Andaman tour itinerary, how to reach and hotel booking is the most important and primary thing on which you need to pay close attention. You can read also Cheap Honeymoon Destinations in India.
How many days are sufficient for Andaman Trip?
If you have a plan to visit Andaman, make sure to make it for 5 nights at least. As you are going to a different place and which is not possible to reach every vacation, so you need to spend a few days over there.
If you have more days, then you can extend it also otherwise, make your trip of at least 5 nights to explore Andaman. You can read also A Tour of the World Heritage Island: Skellig Michael.
Itinerary for Andaman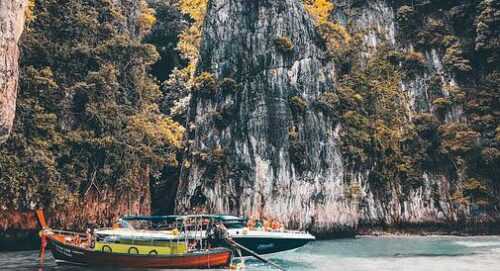 If you want to plan your trip to the Andaman Islands within budget, the most important thing for which you have to be prepared is to plan everything by yourself.
If you will hire any guide or take any package, it might cost you much. So plan everything by yourself. Don't forget about your budget price with the packages. So let's get started:
Andaman Itinerary for 5 Nights
If you have 6 days and 5 nights plan for Andaman Trip, then we will tell you how you can plan your trip for your 5 nights:
Day 1: Port Blair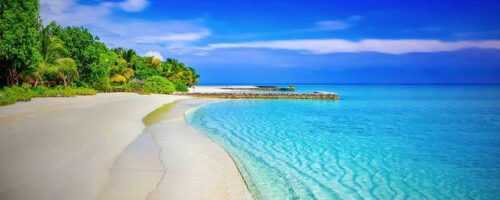 If you want to make your trip more exciting, the most important thing is to make you active and fresh for it. Port Blair is the airport, which is the only way to reach Andaman.
In Port Blair, the sightseeing of evening is so mesmerizing makes the person feel so pleasant. You can read also North Sentinel Island.
If you are not satisfied with Port Blair and want to explore some other place, then you can visit Corbyn's Cove, which is situated at Chidiya Tapu. This is best for watching the sunset.
Day 2: Port Blair to Havelock and Radha Nagar Beach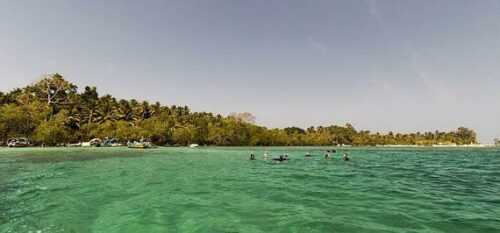 On the second day, you can take the public ferry to Havelock from Port Blair jetty. Time to Journey to Havelock is around 2 hours. Jetty is beautiful enough for sightseeing.
Bluewater with a panoramic view of the sky looks pleasant, and it is a perfect way to reach. A tired and exerted person will enjoy for sure here. This is a good place away from city chaos. You can read also 3 Nights 4 Days Udaipur Tour Itinerary.
Even this is a picturesque destination where you can capture perfect clicks. On Vijay Nagar Beach, there is a Govt Resort, which you can book, and only 15 minutes drive will take you to the place.
Havelock is considered as the best tourist places which have beautiful beaches to enjoy. In the afternoon, you can reach Radha Nagar Beach, which is considered as the most beautiful beaches in Asia.
Radha Nagar Beach has the most beautiful and amazing sunset, and you can ask from the visitors and check out the reviews as they are a witness for its beautiful sightseeing.
Don't worry about your valuables. At the beach, you will find the lockers in which you can place your valuables. You will get changing rooms also over there to change for enjoying at the beach. You can read also Best Destinations to Visit in Europe.
Day 3: Elephant Beach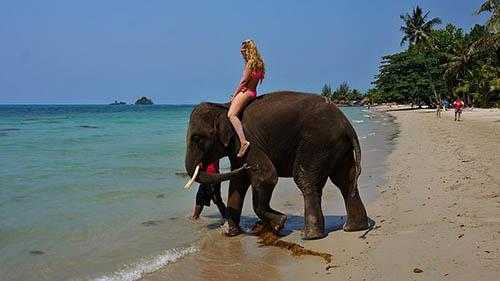 Elephant Beach is most famous for doing some water activities. You can do snorkeling, glass-bottom boat ride.
When it comes to reaching this beach, you can reach there by the Havelock Jetty, or you can walk through a forest to reach here.
Walkthrough the forest will take only around 30 minutes. If you want a suggestion, I would like to suggest you take the walking way.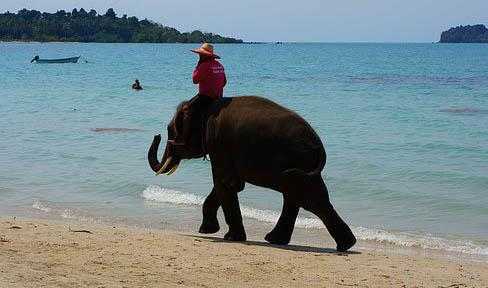 The reason being is the thrill and adventure you will face when you go to the beach via the dense forest. You can read also Water Sports in Lakshadweep.
Here you can spend overnight with the mesmerizing view of the beach. In the evening, you can capture the view of the sky how it is changing its colour.  
Day 4: Neil and Natural Coral Bridge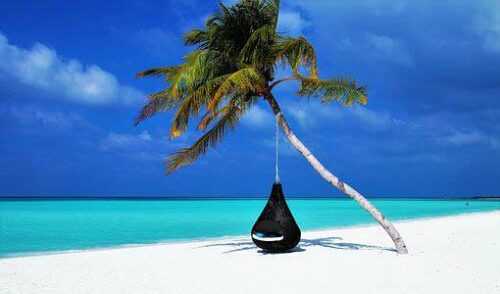 From the jetty or by ferry, within an hour, you can reach to Neil. Both of the sides, you can view the Bharatpur and Laxmanpur Beach. These beaches are beautiful looks picturesque.
Here also you can take the view of the sunset. Even this island has its own sunset viewpoint also. Neil Island is a visit place because the main purpose is to reach Natural Coral Bridge.
This beach is full of dead corals. We were talking about sunset right, but now it is about sunrise. If you have enough time to explore the place, you can reach to Sita Nagar Beach, which is perfect for the sunrise view.
Day 5: Cellular Jail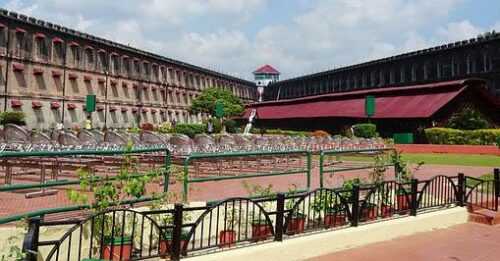 From Neil, now you have to get back to Port Blair, and from there, you need to visit Cellular Jail.
Take the tickets of light and sound show which is little emotional narrates the story of our freedom fighters about how they fought for us and from what they have gone through for our freedom.
Day 6: Time to go home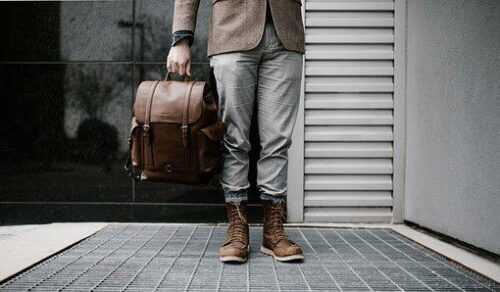 Andaman Itinerary, Now it is the time when you have to say goodbye to the Andaman Islands. In which you can take the sightseeing view of Port Blair.
In the late afternoon, you have a flight so you can visit Samundrika Marine Museum and Anthropological Museum till afternoon and after that, take your flight and reach your home.
This is the Itinerary for Andaman for 5 nights and 6 days. You can read also Visiting Places in Thailand.
Andaman Itinerary for 7 Nights
If you have time and you want to expand your trip for 7 nights and 8 days then add a few more places to visit such as:
Day 6: Ross Island and North Bay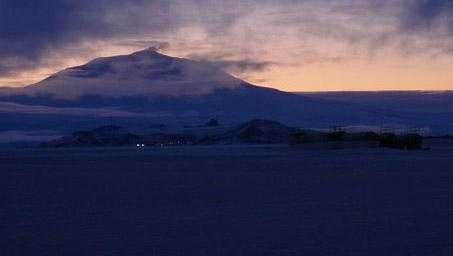 Ross Island is the one that shows the beauty of history. It is said that the island shows the past of Paris. At the earlier time, Ross Island is the one which was used to spend some luxury quality time.
From there, you can reach to North Bay. This is another destination to visit Andaman Island. The activities you can do in Havelock, you can do it in North Bay also.
Day 7: Diglipur Beach and Little Andaman Island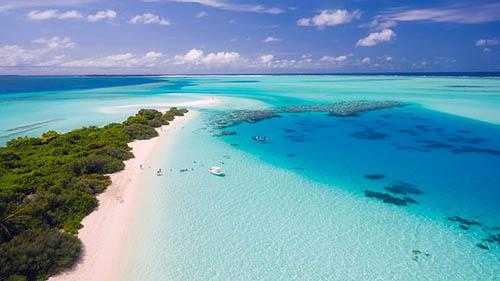 Diglipur Beach is best for bringing peace in mind. This beach is surrounded by the breathtaking surrounding. Kalipur Beach is also near there within 5 minutes distance.
The beach is overlooked by the saddle peak. Little Andaman Island is one of the most amazing attractions in the Andaman Islands.
When you check the major attractions of Andaman Island, White Surf Waterfall is a must-visit place, and Little Andaman Island is the one where the white surf waterfall is located.
This place is less crowded, and you will feel much better over here. Don't worry about the overnight stay; Huawa Beach Resort is here, which is perfect for your night stay. You can read also Lakshadweep Trip.
Day 8: Time to go Home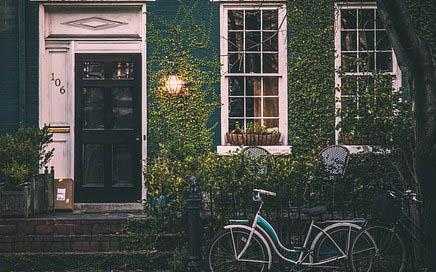 Now reach to Port Blair, have fun over there. Watch out the sightseeing and in the late afternoon, catch your flight and get back to your home.
Your decision to plan a trip to Andaman is a great one. Hill stations are common nowadays for trips that are crowded throughout the year.
I hope that our guide mentioned above helped you to plan the trip economical. We have shared our best itinerary for Andaman Island and hope that now you can make your trip much exciting. You can read also the Most Mysterious Island in India.