Mussoorie Trip (From Dehradun)
Hey, feeling hot in the vacations of summer? Visit Mussoorie, the ultimate place to go for in the summer season. My friends (5 members) and I planned to visit Mussoorie trip to get out from this hot weather.
We planned the trip routes, so we decided to visit Dehradun first rather than going Massoorie directly. We booked tickets via the Redbus application for the 5 of us and started travel with excitement. We had a lot of fun while traveling to Dehradun. 
It was a little bit rush, but we covered all the places in the city within the expected time of 2 days. Now it is time we are off to Mussoorie from Dehradun. We booked a cab for 2500 INR, which is for 1 day. 
In between the travel, Mussoorie Lake came, but due to the exotic situation of bodies, it was not possible for us to visit it, so we postponed the plan, but still, we enjoyed it a lot.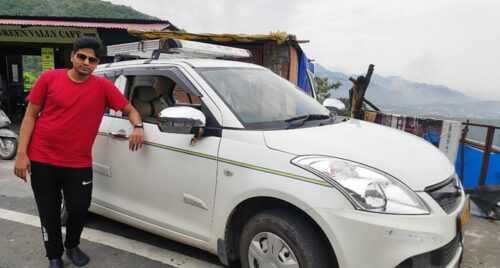 We chatted with each other, played songs in the car, and had fun with the cold and peaceful weather full of fog. Now we reached our hotel in Mussoorie, and as the cab was booked for the entire day, so it was parked in the hotel's parking.
The weather of Mussoorie was a little cold and soothing. The fog was in the aura, and visibility was also a little bit confusing.  We checked in the hotel, had some rest, got freshen up, and left the hotel to explore Mussoorie. The view from the hotel was fascinating to us.  
What did we do?
No rest is done; we are fully energized now to explore Mussoorie. So the places we visited there are:-
Kempty Falls
Mussoorie trip, Kempty fall is situated in the way between Dehradun and Mussoorie roads. The location is blessed with natural beauty. Water is falling from 40 feet in height. If you love to swim, this is the exact place to come.
The place is surrounded by mountain cliffs. Kempty fall is at about an altitude of around 4500 feet above sea level. For a picnic also, this is the perfect match to visit. We had a lot of fun there.
The plus point to visit Kempty fall is, there are no fee charges. Our 5 members group includes 2 girls also, so they faced a little problem with changing. But there was the facility of changing room.
They charge 10 INR for each person to change, so we set the deal at 20 INR for 5 of us. We bathe in the waterfall and had lots of fun there. The view was also so panoramic that no one can ever forget that view.
In this fun and exciting trip of kempty fall, now we all are totally famished. So we came out, there were so many stalls of fast food. We had Maggie and omelets, and both tasted so delicious.  
Activities to Perform in Kempty fall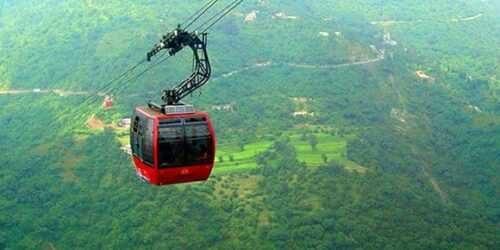 The place is best as a picnic spot. 
Here, one can spend a gala time with their friends and family by having lots of fun. 
If having valuables in hand, don't take them in the waterfall. There are lockers provided to the visitors at some nominal amount of fees, and just safe keep them in the lockers. 
In the pool of the waterfall, one can enjoy very much. 
Take an extra pair of clothes, as, at this time, you might face rainfall. Due to the cold weather, keep a winter upper with you to keep your body safe from getting cold.  
Company Garden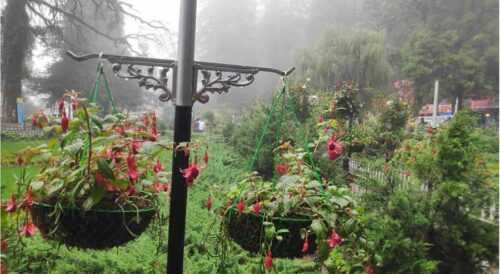 Mussoorie trip, After visiting the kempty fall, we thought to visit the Company Garden. It was about 4 to 5 km away from kempty falls. Company Garden is a popular tourist attraction in Mussoorie, and everyone loves to visit here.
The garden has greenery, beautiful flowers, and so mesmerizing natural way grabs the attraction of everyone's eyes. We clicked lots of pictures there. The Garden is so lovely; we spend the rest of the time of the day there.
The place was so peaceful; it makes us feel calm and peaceful.  The Garden is eclectic enough for a perfect photoshoot as well. There was an artificial pond also situated includes a human-made waterfall in it.
It is a great property to behold the entire view of the garden. For the nature lover people, it is a satisfying place to visit.
We did boating over there and had fun in just 25 INR per person. Other than this, now again we had our snacks. We had fast food, parathas, and other things as well. You can also read Places to Visit in Mussoorie.
Things to See and Do in Company Garden
Flora and Blossoms
It is the main attraction of the Company's Garden having a huge range of floras in it. The place has almost 800 types of flowers and plants in it from the late spring till the monsoon. 
Green Lawns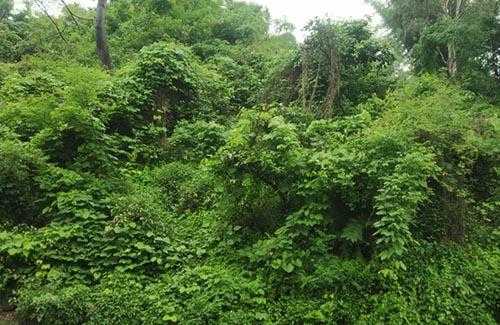 Going on a Mussoorie trip with the family, this lawn is a great place to spend some quality time with the family. The lawn has a fountain in its middle, and the family can plan a picnic over there with their kids. 
Telescope View
The telescopic view in Company Garden is very much exciting. This view is surrounded by the Himalayan Mountains, which are far away to visit. It costs 10 INR for each person. A great experience one can avail via this view.  
Mall Road
Now the day is ending, and there is no enough time to visit any other places. So we planned to visit out Mall Road. Mall road is a kind of shopping and restaurants road where we spent some time.
It's dinner time now, but we didn't found any perfect vegetarian restaurant for us so asked people for the suggestion. People suggested us for 2 restaurants; one is The Green Vegetarian and second is Aggarwal Vegetarian.
We preferred the Aggarwal ones. The restaurant is one of the best food areas in Massorie for vegetarian food. Food was delicious there but was a little bit expensive as compared to our Jaipur city.
If you visit Mussoorie, you should try the food from that restaurant. And after having dinner, we went back to the hotel as it was such a hectic day for us after so much traveling. 
What more we visited?
Bhatta Falls
Mussoorie trip, In the early next morning, we visited Bhatta falls there. The place is surrounded by natural essences. The waterfall is natural and it is so beautiful.
There were forests all around the waterfall, having very least artificial items around the place. The place is good for photography also.
We took lots of pictures there as remarks.  While returning from the Bhatta falls, we took the ride of ropeways. It was so fascinating for us to travel with ropeways. It added more glance to our trip.
Mussoorie Lake
After this, we visited Mussoorie Lake, which is the last spot for us to visit. That lake was also peaceful and offered us a calm environment where we chatted with others for so long. Now we returned to pack our luggage to Jaipur. 
What to keep in mind before visiting Mussoorie?
Take an extra pair of shoes with you as the shoes can be messed up because of the waterfalls. 
Keep extra clothes with you, in case of changing. 
Don't go without making plans. I want a perfect tour, then plan the trip properly. 
Best Time to Visit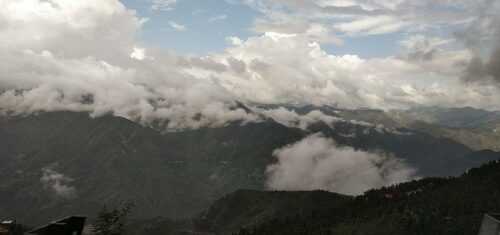 Mussoorie trip, If you plan to visit Mussoorie, a comfortable season for you to plan the trip will be between July to September. In this season, the weather is normal and a little cold.
The weather will make you feel like you are touching the environment. Clouds are on the head, and the air was cold and calm. The environment is so peaceful.
In case anyone desires to feel the snowfall, December to February will be the best time. But you might face a few bit of problems such as road traffic due to heavy snowfall.
If you desire to visit Mussoorie in normal weather, then April to July will be the best one. But at this time, you might feel rush over there with tourism. You can also read Mussoorie Travel Guide.
Conclusion
We really had a lot of fun there, and the experience cannot describe in words properly. But one should definitely visit Mussoorie trip as the place is mesmerizing and helps you collect life memories. 
Are you looking to book your next trip? Check out the following services we use and love or click the previous link to read more!
Oyo To find best hotel deals.
Best International Flight Deals to Book in 2019.
World Nomads to insure your trip.
Hostelworld to find a budget hostel.
Jetradar book Flight at cheap price.
GetyourGuide Guided Tours.