My Mussoorie Travel Guide for 2 days
Hello friends, today I am here. I come up with my new experience of Mussoorie traveling to discuss with you. My Mussoorie Travel Blog can be very interesting for you guys.
In this travel blog, I am going to share my Mussoorie Travel experience with all of you. So, guys, keep staying with me till the end of this blog, as I will share my personal traveling experience with all of you. Let you know all about my travel guide to Mussoorie.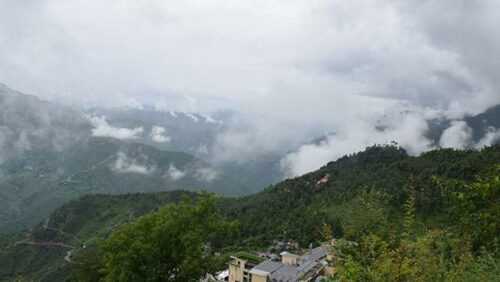 Introducing Mussoorie
Mussoorie is the hill station with the best view and provides a fabulous feeling of enjoyment. It is the most visited hill station in India. It is popularly known as Queen of Hill stations.
Visitors most frequently visit it. You will surely enjoy the spot whenever you think to visit the place because the charming hill station will freshen up your monotonous lives.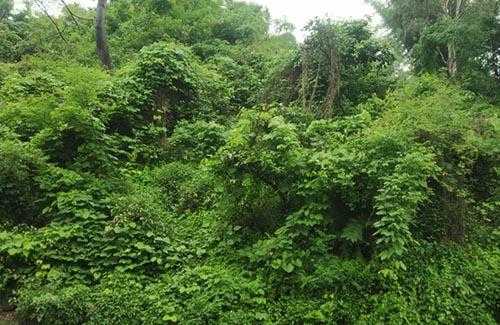 So, due to its beautiful weather as well its lovely view, my friends and I decided to go on a trip last year. The enjoyment is hassle-free, and you will love the surroundings.
Even the people of Mussorie are very cooperative, and they help in many conditions if you face any problem. Our traveling experience to Mussoorie was excellent and can't get expressed in some words in the Mussoorie travel Guide. So, now, I will discuss my Dehradun travel experience with you.
Mussoorie Travel Guide
We all were a total of five friends that went on the trip together. We all were extremely excited about our first night trip. The first step of our journey was to pack every required thing.
We filled our bags with all the possible things that we could carry. Then our journey was going to begin. Our home town is well-situated in Jaipur. So, accordingly, we were going to travel from Jaipur to Mussoorie.
We all prefer to route in buses rather than choosing any other vehicle. So, we decided to move by bus because the comfort and the experience achieved through bus traveling can never get felt with other transport systems.
So, our journey started from Jaipur, and as it requires about 14 hours, reaching Dehradun, so we started our journey on 9 August night. The fair charges for buses vary from 900 to 1000 per person, and these charges are for sleeper buses.
The journey was incredibly fantastic because the travelers with us were funny and joyful. The trip was well-unexpected due to my crazy friends. We took every critical thing with us like an umbrella, raincoats, eatable, and carry bags.
We planned our trip of two days and one night and we designed a journey from 10th August morning to 11th August night.
When we reached Dehradun, we booked a cab that took us to Mussoorie from Dehradun. We reached Dehradun by 9 A.M and but the problem arose as the cab reached us by 10 A.M because in this season, the crowd is exceptionally high and it makes us wait for one hour.
We booked our cab online from one of the taxi service providers. When the cab reached, we immediately get into the booth by keeping our luggage in the car as the car driver was lovely and patient because he felt apologized for not coming on time.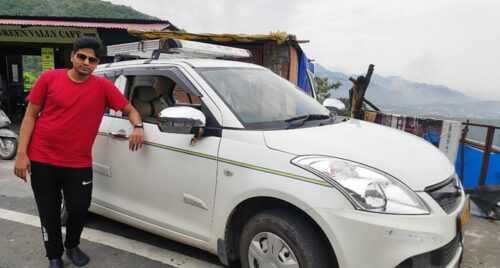 Then we reached our first destination that was Mussorie's hotel, where we stayed. The cab charged us a fair of 2200 per day.
The hotel gets booked through the online process before starting the journey because due to a massive rush, the maximum amount of seats gets reserved. We booked our hotel named Country Inn Suites and Resort.
So, after reaching the hotel, we checked in the hotel rapidly. The resort is situated uphill and is outside the Mall Road. The welcoming style of resort people was terrific. They all presented us with a big smile and provided cheerful warmth.
The rooms provided to us were on the ground floor, and they all were very cozy, clean, neat, and beautiful. The service provided by the hotel was four stars in our opinion. Even the room we got was facing the valley.
So, the view outside the rooms was amazing. The balcony was small but exciting because monkeys were seen jumping. After all this, we took a rest and freshened up because we all were tired very much.
We all decided to have food in the resort's restaurant because all our friends were feeling hungry. We ordered food items, and after five minutes, we get served the food.
The food products were up to mark as we expected and needed. After mealtime, we all thought to visit and enjoy the views of the Mussoorie.
First of all, our cab driver took us to Kempty Falls. We started our enjoyment with Kempty Fall. It was the first destination of our trip, and excitement was rising with time.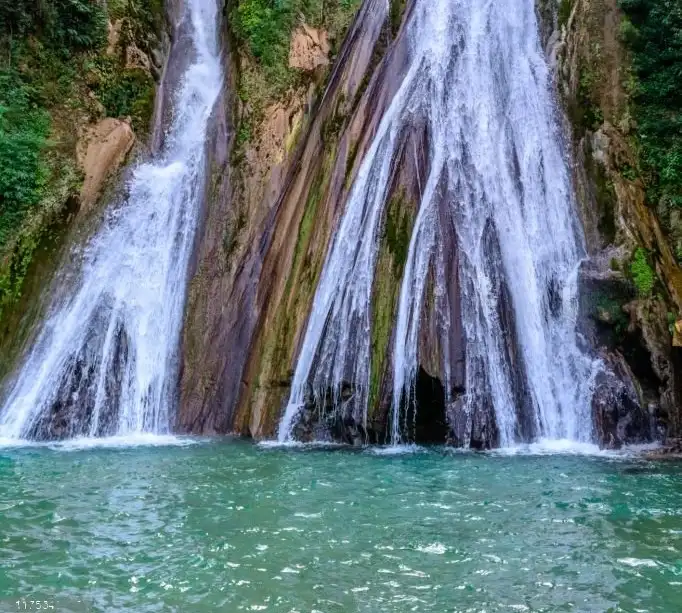 Our cab driver helped us reach Kempty Fall, and this place completely expresses the beauty of the Mussoorie. The spot is lovely, and this place is entirely made to take up the short swim, or it may get used for fishing.
We all decided to swim and enjoyed the adventure at Kempty Falls. After enjoying the water, we felt hungry, and the place consists of fruit stalls. So, we ate many fruits, and all those were fresh enough to be eaten in the cold weather.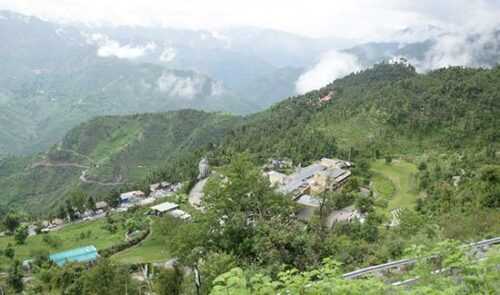 After enjoying the sight, we then decided to visit the next destination named Company Garden. It requires to pay the entry fee to visit Company Garden. The entry fee is about INR 18, and for boating, the price is INR 75.
The time needed to attend the spot is around 2 hours. The destination is a tourist attraction, and a patch of green gets maintained with the help of the garden welfare association.
The feeling produced by gardens is vibrant, and the time spent with my friends was lovely. We took many pictures and wasted time by sitting and chit-chatting. Even the spot consists of a boating pond.
We also did boating, and the ride was excellent with a lovely scene. If you have kids, then they will surely love the spot. The delightful place is the best for the nature lover.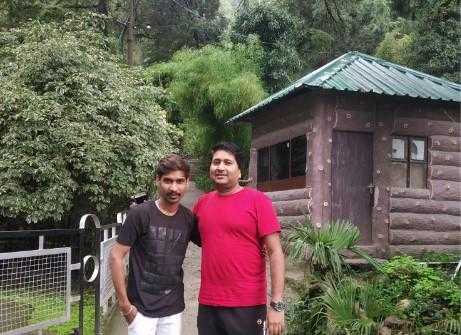 After enjoying at Kempty fall and Company Garden, we all were tired and decided to get back to the hotel so that we can rest for a while and enjoy the Mussoorie trip. After resting for some time, we decided to visit Mall Road at night.
We all wore relaxable clothes and took up some foodstuffs with us. We went to the mall road and saw many different things. We also ate Maggie, and the taste was fantastic due to the cold weather.
We also did the shopping and bought some stuffing material like clothes, shawls, umbrellas, and fashionable hats. We all enjoyed the mall road site with a beautiful view. You must come here and visit mall road because the shopping materials are best.
We also have food at unique pure-vegetarian restaurants like green restaurant and Aggarwal vegetarian restaurant. Even the mall road consists of one famous milk shop, where we all drank milk, and it was delicious.
We also took rides on the horse and took pictures with the rabbits. We even wore their distinctive dress and took photos with those traditional dresses.
You can also wear their traditional dresses. After that, we went back to the hotel with our cab driver. Then we had our dinner and slept freely because of tiredness.
As the next day began, it was 11 Aug, our last day in Mussoorie. After waking up, we took a shower first. After getting ready, we spent some time on the balcony enjoying with monkeys.
We offered bananas, bread, and peanuts to them. Also, we drink tea first in the morning before having breakfast. Then we all took pictures in the room because the room consists of a large mirror.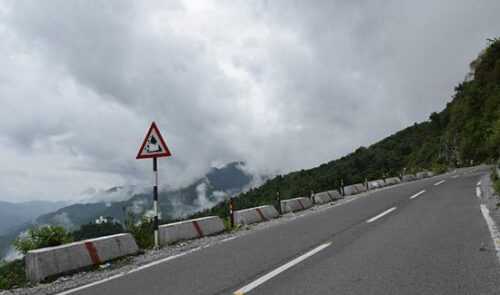 Then we went to have breakfast, and we ordered egg omelet, parantha with curd, and coffee. The breakfast was outstanding, and the rating for food is five stars. So, after that, we visited Happy Valley
The next day began, and we got ready to visit some other places of Mussoorie. We first decided to visit Happy Valley. It is popularly known as mini Tibet. It mainly lies on the west side of the library point.
The place is famous for its Tibetan monasteries. The beautiful municipal garden gets used as an IAS academy. We also enjoyed seeing beautiful flowers all around the valley.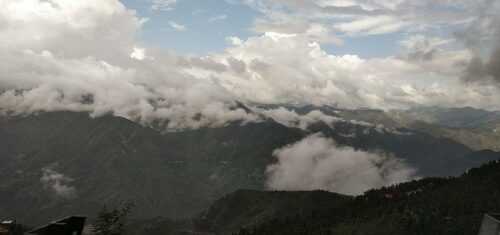 The environment gets too cold, and suddenly rainfall started, but we carried raincoats with us, so this was a safe side for us to carry them.
The next place we decided to visit was Mussoorie Christ Church. We all had already agreed to visit the church before the trip. So, we went on there, and the church is incredibly fantastic.
The faith and belief obtained from that place are different, and it made us stand still when we watched the statue of Jesus at the church. The church is designed with unusual architecture, and the floor gets precisely designed with marbles.
After visiting the church, we all came out and decided to have something special of Mussoorie, and then we decided to have chaats. Then we saw the shop of momos and tried the plate of momos, and we found both the things very tasty.
The enjoyment of the hill stations mainly exists in food, so you must try every possible item of the Mussoorie.
Then, after having food, we went on to enjoy another spot that is white water Rafting. The best thing to do in Mussoorie is to enjoy every adventurous spot of the Mussoorie.
We all very excited and we went to the place. The professionals helped us to wear some safety products on our bodies before rafting. Then we all were allowed to sit in the boat and then the activity started by the professional of the river rafting.
We enjoyed the river rafting, and the experience was lit and delightful because the water was rising and falling on us. We also helped professionals in river rafting in running the boat. The spot was very memorable, and till now, I remember the river rafting experience.
After this enjoyment, we decided to do paragliding because it was also a vital thing to do in Mussoorie. Now we went to the place, and we all get taken to the trekking place with another car.
We all did trekking for ten to twenty minutes, and then we got ready by wearing life jackets. Then we were all ready to do paragliding one by one. The experience was thrilling, and the surroundings were very joyful.
We also hand over our mobile phones to our companions so that they can take our pictures. Then we all went down the hills by doing trekking, and then we had some foodstuff.
We went back to our hotel and then rested for an hour. Then we took a shower so that we can fresh up before starting our journey back home. We then packed our luggage and shifted our bags to the cab.
We made our payment to the hotel and checked out. Our cab driver was waiting in the car, and we immediately get into the car. Then the cab driver took us to Dehradun, and we also had dinner in between the route to Dehradun.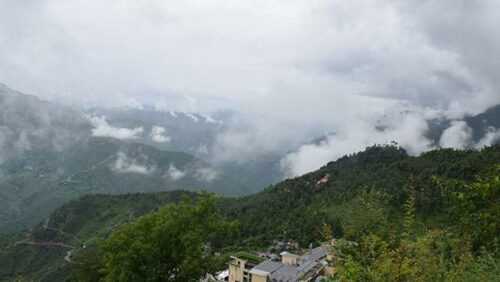 After that, we went to the bus station in which our bus was standing. We then transferred our luggage into the bus and thanked the driver because this trip was successful because of his support only.
Then we started our return journey. We slept in our complete duration of traveling from Dehradun to Jaipur because we were very tired due to a tiring day. You can also read Places to Visit in Mussoorie.
How to Reach Mussoorie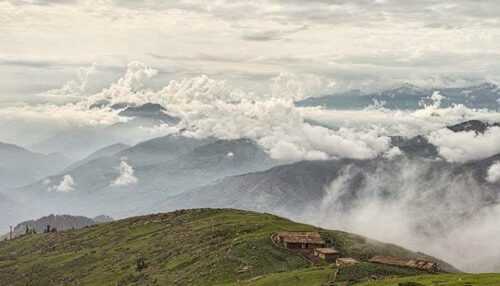 Mussoorie is easily accessible from any place in India. You can travel by air, bus, or train from anyplace in India, though there are no direct flights to Mussoorie.
However, you can deboard your flight at the Jolly Grant Airport in Dehradun from Delhi. This airport is at a distance of around 57.5 km. you can get a taxi from Dehradun to reach Mussoorie.
And also there are no direct trains to Mussoorie. You can reach Dehradun by train and can take a taxi ride from there. To reach Mussoorie by bus, you can book your seat on the Volvo bus.
Best Time to Visit Mussoorie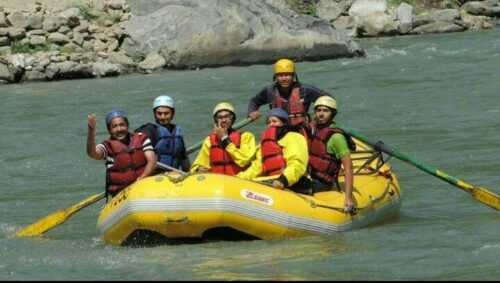 There is much timing to visit Mussorie. So, may choose other timings from the months-
• April to June: These visit timings are best because in these months the Mussoorie behaves pleasantly. The climatic weather is very comfortable to enjoy the spot view, but if you prefer snowfalls, then you must go in the winter season.
• August to September: In these months, the climatic conditions in Mussoorie get filled up with heavy rainfalls. As we are a rainfall lover, so we decided to enjoy our trip in august month.
Conclusion
You must visit Mussoorie without thinking as the place is the best-visiting spot to get free from the monotony life and also enjoying some days of your life. All the kids would love to enjoy it because the place is adventurous and a good Mussoorie travel Guide.
Life would feel hassle-free. The co-operation provided to you will attract you. So, guys, don't wait, go and enjoy the spot with your loved ones! You can also read Places to Visit in Dehradun.
Read Also:
Tao Experience Adventurous Activities
Adventure Sports in Los Angeles
Are you looking to book your next trip? Check out the following services we use and love or click the previous link to read more!
Oyo To find best hotel deals.
Best International Flight Deals to Book in 2019.
World Nomads to insure your trip.
Hostelworld to find a budget hostel.
Jetradar book Flight at cheap price.
GetyourGuide Guided Tours.