Adventure Sports in Los Angeles
Los Angeles is located in southern California City. This city is known as the film and television industry. The view of this city is totally iconic and many Adventure Sports in Los Angeles.
If you are thinking that Los Angeles is something which is also covered with the city chaos then change your mindset. This city is best for the city chaos as well as one can be in the endless beautiful meadows also.
Movies under the stars, beaches, food items, endless meadows and much more are there to visit. It is the combination of both city and natural beauty.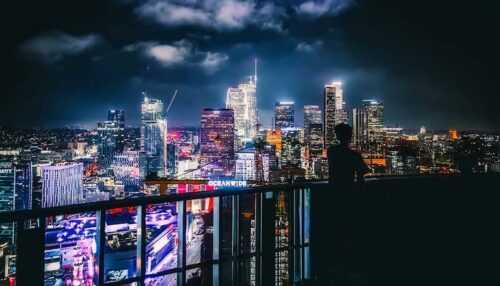 Not only is it good for visiting but there are many adventure sports Los Angeles can also be done which can enrich the memory box of your life.
If you are thinking about what kind of adventurous activities one can do in Los Angeles then read the details declared below. If you are planning to organize a trip to Los Angeles, this information mentioned below can help you in this situation.
Adventure Activities in Los Angeles
Climb Rocks
The first thing in Los Angeles is that one can do indoor climbing and outdoor, both ones. Rock climbing is one of the major loving sports activities among people in LA.
There are different places in Los Angeles where people can do rock climbing to get entertain. Climbing on rocks isn't so easy; it requires lots of strength, grip, and stamina to complete it.
These activities in LA are to be done by keeping the security measures in mind because it is a risky task to be done. The staff of these places is so co-operative as they help the climbers in giving them tips about how they should do it.
For the new climbers, there are new routes and techniques come in use to make them safe at all.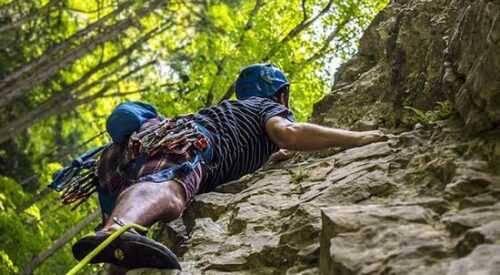 Adventure Activities Places
Joshua Tree National Park
Horse Flats
Malibu Creek State Park
Price: $100 to $200.
SkyDiving
Adventure Sports in Los Angeles, Skydiving, the most adventurous one can do when they visit Los Angeles. The tandem skydive is something which brings a new experience in your life. The open-air and clouds make the view amazing in the air.
This is an activity involves professionalized trained staff so no need to worry about the activity. Staff is very cooperative with their safety measures and every necessary thing to keep in mind.
In Los Angeles, one can do Indoor Skydiving also by the advanced. For those who have the fear of outdoor can avail the experience for indoor ones also. You can read also Most Adventure Places In Canada in 2019.
Price:
For 10000ft height, price is $1555 and for 13000 ft height, it is about $185. The prices can be changed also as per the situations and timing.
Adventure Activities Places
Tandem Skydiving
Skydiving Los Angeles
Skydive Coastal California
Fly Fighter Jet
Fighter jets are the one which is the dream of everyone. When it comes to having a chance to have a ride in a fighter jet, no one is there who will refuse this chance.
Airplanes and helicopters are different. Fighter jets are having brilliant speed with many advanced features. Air Navy uses these jets to fight with the opposite navy.
Riding in this jet will make you feel proud. This is the most loving adventure sports Los Angeles.
Price: It is about $3000 to $5000.
Adventure Activities Places
Zipline Canopy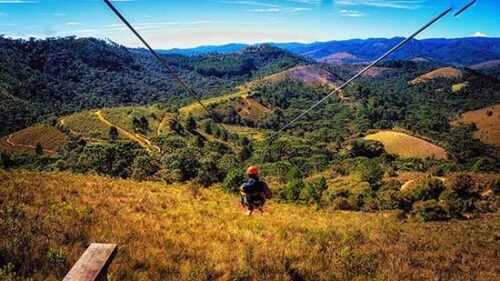 Adventure Sports in Los Angeles, Zipline Canopy is a very interesting and common sports activity which is full of excitement. In this activity, a cable is settled in between two places. This whole set up is arranged between slopes.
This adventure can be done by everyone either small kids and for the elders also. The safety team will set harness around you in a way leads to provide you full safety.
Now you have to move forward towards the second end of the cable. It is one of the most loving and interesting adventure activities Los Angeles makes you have lots of entertainment and make the day. You can read also Adventure Sports in Jaipur.
Price: $50 to $200
Adventure Activities Places
Cloud 9 living
Fulcrum Adventures
Supercar Racing
Do you love watching car races? If Los Angeles, you can feel the speed. Yes, it is an extreme sport in Los Angeles which people love to do.
You can feel the speed and this makes an individual feel like they have taken part in the car racing. It is a very exciting activity which people love to do because this will bring a new and unique experience in their life.
Price: This can get done in $100 to $400.
Adventurous Things to do in LA
Disneyland
Universal studios visit
Sky slide ride
Aquarium of the Pacific Tickets
There are many other outdoor activities in LA one can do and can make their trip more exciting. It is a perfect place to plan a trip at least once in their life because this will add exciting and memorable moments. You can read also Best Indian Food for Travellers.
Are you looking to book your next trip? Check out the following services we use and love or click the previous link to read more!
Oyo To find best hotel deals.
Best International Flight Deals to Book in 2019.
World Nomads to insure your trip.
Hostelworld to find a budget hostel.
Jetradar book Flight at cheap price.
GetyourGuide Guided Tours.