USA Off Beaten Destinations
USA Off Beaten Destinations, When we talk about top destinations in the United States, Grand Canyon and Niagara Falls usually come to mind first. Others would think of the Statue of Liberty in New York.
But there is way more to that. This vast country offers a variety of spectacular landscapes and seascapes, many of which are yet to be discovered.
Alaska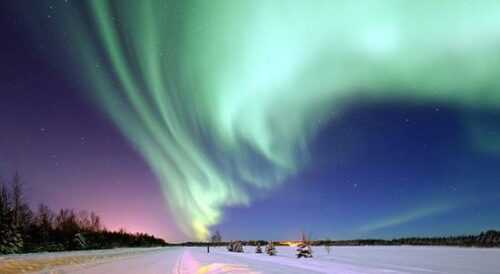 Now, if you are the kind of person who prefers less rated destinations, then you are in for a tour of a lifetime. One of the best places in the US for this is Alaska.
Yes, Alaska is more than just its fabled ice or mystic wolves. Here, you can find some of the most remote and unspoiled natural spectacles in the country. Since fewer people frequent here, you'll feel like time standing still, and the immersion you experience lasts for as long as you breathe.
Here we go.
Kenai Fjords National Park
USA Off Beaten Destinations, This national park lies along the jagged coastline of the Kenai Peninsula, south of Anchorage. It is one of Alaska's most remote destinations though it can be accessed through well-established trails.
Once you get here, expect to see spectacular natural beauty views such as dramatic cliffs, towering waterfalls, and luxuriant pine forests.
The park also offers you the rare opportunity to spots some of its iconic species such as numerous types of birds and the legendary brown bear. But if you see one, please stay away and refrain from acts that may agitate the bear.
Just watch from a reasonable distance, and you're in good hands. Learn more about this spot from sites such as tourist secrets.
Homer
Visiting Alaska cannot be complete if you do not try fishing. Alaska is home to some of the most thriving rivers, streams, and seashores. Seasonally, millions of salmons follow its inland waters to mate and breed. But most of these bodies are protected.
So, if you want leisure fishing, Homer is the best place to go. People from all over Alaska and elsewhere troop here because of fish abundance. After all, it is the state's fishing capital.
But it is not the kind of capital you would expect of New York or San Francisco. It is a generally peaceful town, a perfect respite from hustles and bustles.
If you want to taste authentic delicacies and cuisines, no worries, there are several restaurants here. Most are ready to cook your caught fish for you.
If you want to make side trips, drive to the Skyline. Here, you can find keystone wildlife species such as bald eagles, black bears, mountain goats, humpback whales, and many others.
Juneau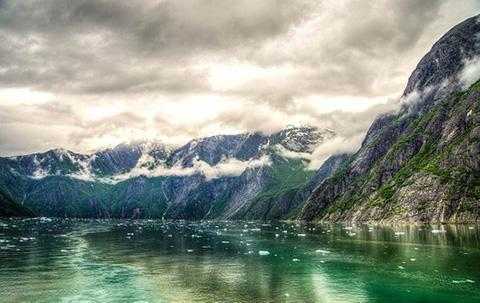 USA Off Beaten Destinations, Juneau is Alaska's capital. But like most of its towns and cities, Juneau is sparsely, and you'll feel like you are living in the countryside. You won't necessarily expect the noises and complications of an urban metropolis.
But don't underestimate its limited scope. There are a lot of beautiful places to see here, such as the Alaska State Museum, Alaska State Capitol, and the magnificent Shrine of St Therese.
Do you want more? Try riding on the Mount Roberts Tramway so you can get a panoramic view of the city. You can then proceed to the Front Street to get taste Juneau's traditional cuisines.
There are also several restaurants serving local dishes such as reindeer sausage, salmon specialties, and crab legs with melted butter.
To make the most out of the Juneau experience, do take an Alaskan Cruise. There are various cruise itineraries you can choose. Guess what? These will take you to some of the most stunning and remotest destinations in Alaska.
Anchorage
Anchorage may not be the capital of Alaska, but it has the largest population. Estimates show that almost half of Alaska's inhabitants live here or around it. It is also the state's economic center.
But surprisingly, drive away for some minutes, and you'll find yourself on some of the most remote and untouched wilderness. Interesting, uh?
After enjoying urban recreations here, you can, therefore, proceed to witness some of Alaska's great natural spectacles.
Among the interesting sights to see within Anchorage are the Alaska Native Heritage Center, the Alaska Wildlife Conservation Center, and the Anchorage Museum of History and Art. Boy, you'll surely learn a lot about culture and history if you visit any of these spots. It takes you back in time.
Denali National Park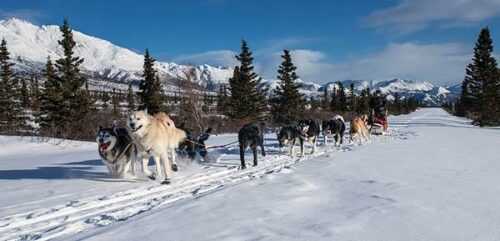 USA Off Beaten Destinations, Among the many favorite outdoor destinations in Alaska, you should not miss this one! It is one of the best-known parks in the state. But like many other attractions, it's not spoiled by mass tourism.
A limited number of people come here. That's good because it helps in the conservation. Visiting here, therefore, will make you a part of such humbling advocacy of protecting Alaska's pristine wilderness.
Once here, hike along the Savage River where you can occasionally spot of bears, wolves, moose, and hundreds more. These are exhilarating encounters you will never forget. Where else can you find such a beautiful congregation of iconic species?
Then, there is the Wonder Lake which appears at its best during summer. The blue waters and the surrounding pine forests give this place a rustic view you must see!
Aside from hiking, other activities that can be done here are white water rafting and back-country camping.
Kodiak Island
Alaska is more than just a vast landmass. It also boasts of numerous, uncharted islands worthy of pioneering explorations. Kodiak Island, off the south coast of Alaska, is one you should not ignore. Its landscape thrives with lush vegetation.
Kodiak Island also has a large fishing port. But one thing that makes this place special is its history. It played a significant role during World War II.
Of course, you can also experience the wilderness here. The Kodiak National Wildlife Refuge offers a once-in-a-lifetime opportunity for bear watching.
Now let's move to the Southern Part where it's quite hot and steamy but undeniably beautiful, Colorado.
Colorado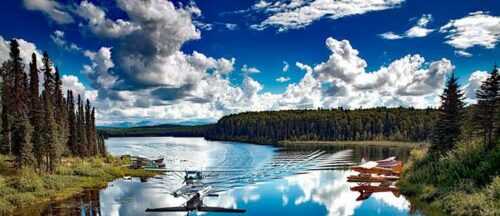 USA Off Beaten Destinations, Colorado tops the list of thousands to millions of tourists and travelers who visit the United States every year. Its internationally-acclaimed Grand Canyon remains one of the country's most popular and top-rated attractions.
Such dramatic and stunning landscapes formed millions of years ago, continues to hit television, documentaries, and social media shows, thus, its skyrocketing popularity.
However, Colorado is much more to its famed Grand Canyon. Beyond the remote and less known outskirts of this state, you can find other natural spectacles.
If you're not fond of touristy destinations, fret not, Colorado offers destinations, away from the hustle and bustle of the masses. You can do any form of tourism-adventure related activities here without the need to contend with queues.
The good thing about it? You can visit Colorado's not-so-touristy destinations on a do-it-yourself. Sure, you will have a complete immersion with nature and get reconnected with your inner self.
Without further ado, here are some of Colorado's off-beaten destinations.
Grand Mesa
USA Off Beaten Destinations, Grand Mesa ranks as the most massive mesa in the world. As a backgrounder, a mesa is a flat-topped mountain surrounded by sheer, dramatic cliffs. Familiar with the mesa where Angel Falls cascades? That's how it is.
Unlike the mesas of South America, however, vegetation barely covers the Grand Mesa although there are some patches of forests. Visible rock formations can be seen, and the sparse layers reflect the area's dry climate.
If you love to go outdoors or to hike, you should visit the Grand Mesa. You can trek around here for a day or days, and there are different packages to choose from.
One of the sights you should not miss here is the spectacular sunset over a beautiful lake. Because tourists do not frequent large parts of the mesa, you'll experience rustic trails and may even discover something new.
If you are not into hiking, however, you can drive to the top so you can capture panoramic views. Grand Mesa's warm and welcoming atmosphere will surely gratify you for a lifetime, especially if you are a nature lover.
The Great Sand Dunes National Park
USA Off Beaten Destinations, Deserts cover much of Colorado. But these are also potential come-ons, and fantastic dunes dot the area. The largest dune rises to more than 750 feet.
While atop the massive dunes, you can catch an entrancing view of the desert which stretches beyond what your eyes can see. You can also gaze on snow-capped mountains from here.
The Great Sand Dunes National Park covers more than 44, 000 acres. Despite the arid condition, you may be surprised to find out that streams run outside the dunes.
Among the many activities that you can do here are sand sledding, horseback riding, and camping. Oh, you could imagine how wonderful it is to camp here at night while looking at the bright stars or the milky way. You can check out more about this place on tourist secrets.
Antero Hot Spring Cabin
If you need a soothing mode after strenuous outdoor activities, then you may proceed to Antero Hot Spring Cabins. Each of these cabin ages more than a hundred years old.
Each contains a private hot spring pool just outside the front door. Oh, what a wonderful feeling soaking on the thermal waters while sipping wine or gazing at the 1-500 foot cliffs.
These cabins lie on the right spot because from here; you can glimpse of Colorado's natural beauty such as its canyons, deserts, and snow-capped mountains. The best thing about it? You did not take a single step.
Windy Ridge Bristlecone Pine Area
USA Off Beaten Destinations, Trek to the high mountains of Alma town, you'll discover one of the most astonishing parts of Colorado called Bristlecone Pines. This remote destination homes some of the oldest living trees on earth, some even dating back before Christ was born.
It might seem like a creepy experience coming here, but there's just nothing like it feeling like you traveled back in time.
Imagine facing a woman who is a hundred years old or more. It's a superb encounter. But what more if you get face to face with a tree aged 2000 years old to 4000 years old or more.
The trees are not the usual species you see with straight trunks. The pines here are twisted with seemingly sinister shapes. Each tree comes out at different and strange angles that will surely leave you in awe and wonder.
If you want the best view of the trees plus the beautiful landscapes around, do a hike to the Windy Ridge Scenic Area. The forest service built this outlook in 1964 to protect these ancient trees.
Thus, travelers have glimpsed of these for centuries. As you go to the Windy Ridge, expect to soak in Colorado's untouched forests and mountains. If you are a nature photographer, the ancient trees are perfect and winning materials.
Island Lake
USA Off Beaten Destinations, Tucked within San Juan National Forest, you can explore the Island Lake, one of Colorado's best off-beaten destinations you should not miss. And there's not one lake.
There are several lakes surrounded by imposing mountains and rolling hills of emerald grass and fields of colorful flowers. The lakes blue waters alone are enough to blow you away.
But look at the surrounding landscapes, and you'll feel profound amazement and might make you wonder how all these came to the scene at perfect harmony.
Good Read: Top 7 Mountain Bike Destinations for your Next Trip
Hiking to these lakes come in varying degrees. Fortunately, there are different packages which you can select from. Of course, most of the hikes require harsher conditions, but if you are an adventurer or a thrill-seeker, these are challenges worth conquering.
One climb will take you to more than 1,600 feet before you can glimpse of the first lake. Oh, the wildflowers complementing the lake's beauty are genuinely breathtaking.
Read Also:
Are you looking to book your next trip? Check out the following services we use and love or click the previous link to read more!
Oyo To find best hotel deals.
Best International Flight Deals to Book in 2019.
World Nomads to insure your trip.
Hostelworld to find a budget hostel.
Jetradar book Flight at cheap price.
GetyourGuide Guided Tours.