Things to Do in Patnitop
Things to Do in Patnitop, Patnitop is a hill station in the Udhampur district in Jammu and Kashmir. It is 112 km away from Jammu. If you are tired from the hefty routine, then don't worry, plan a trip for Patni top.
It is a perfect location to plan the trip takes an individual away from the city chaos. Sometimes, when the working pressure gets loaded on the mind, a break should be needed to re-energize again to come back on working in a well-organized manner.
Patnitop sightseeing attractions are so mesmerizing attracts the eyes of tourists. There are many adventurous activities and other things one can do in Patnitop to make their vacations much better.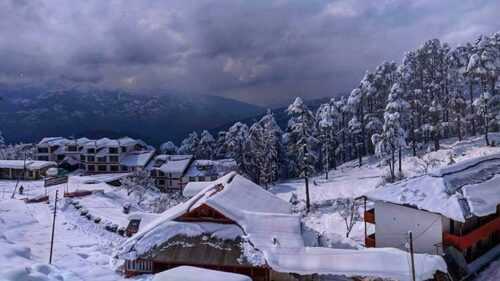 The place can make the visitor feel relaxed and offers peace to the inner soul. The place involves eternal meadows and panoramic views of the entire Patnitop from the top of the hill.
If you want to spend some quality time with your partner, it is a peaceful and right place to make the bond stronger between you and your partner. You can read also Best Things to Do In Manali.
Tourist Attractions in Patnitop
Patnitop includes many tourist attractions to make the trip memorable for their life.
Nathatop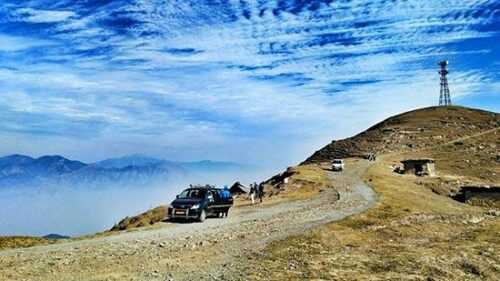 With a short trek from Patnitop, one can reach to Nathatop. If you want to bring out some time free from the hefty routine, then you can choose any season to visit the place.
In summers, there are lush green endless meadows, beautiful mountains with huge trees which can make you feel peaceful. If the objective is to watch the snow, then winters will be the best season to visit the place.
The views of Nathatop and beauty will get enhanced with snow. The winter season will make the place get covered with snow entirely and allow doing skiing.
From different areas of the country and sometimes the foreigners also come to Nathatop to take the experience of this panoramic view of skies with beautiful natural sightseeing. You can read also Hill Station near Katra.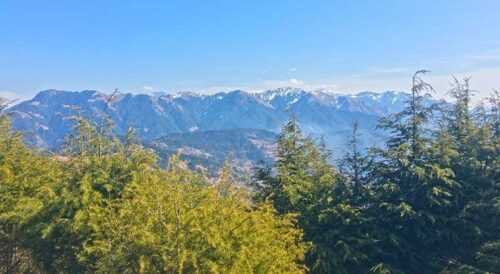 There has many roadside vendors sell delicious food items, so if you feel famished, get the yummy Maggie or any other food item to get full.
Entry Fee
There is no need to pay money for visiting Nathatop, but as the place a cold climate with snow, so one has to take clothes.
For clothes, rent will be from 250 INR to 500 INR. For the shoes, rent is about 100 INR to 500 INR. You can read also Places to Visit in Auli, Uttrakhand.
Skiing in Patnitop
Winter months are the best time period for tourist attractions. In winter, the beauty of Patnitop will get increased by two times. Winters makes the slope of the hill downwards gently covered with snow.
This winter, don't miss the chance to visit Patni top. If anyone is planning a tour in winter, this is an ideal destination for skiing with a perfect sightseeing place. You can read also Best Places to Visit in Kasol.
Entry Fee
For skiing, you have to pay for the things you are going to use for the activity. Like clothes, shoes, guards, and other necessary equipment for doing skiing.
Naag Mandir
Naag Mandir is about 600 years old. On Naag Panchami, the devotees of Shiva come here in huge gatherings and take the blessings of God.
The temple is not made with strong constructions. The surroundings of this temple are lush green, and in winters, the temple also gets covered with snow. You can read also 20 Best Things to Do In Manali.
Entry Fee
There is no entry fee to visit this temple.
Nature Walks in Patnitop
For those who are, nature-lover should visit this place for sure. The nature trails are so calm, fresh air of aura and beautiful sightseeing are breathtaking.
The scenic pure beauty of this place makes it feel like the visitor is in heaven. There are hills and valleys everywhere, so one should visit this place for sure. You can read also Most Beautiful Places in Sikkim.
Enter Fee
No fees need to be paid for visiting this place.
Paragliding in Patnitop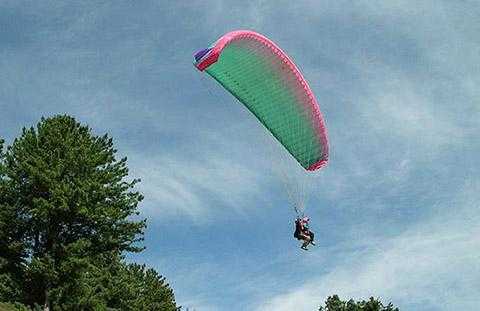 Patnitop hilltop tourist attractions offer an adventurous activity paragliding above 2024 meters sea level. This paragliding place is known as Billoo Di Power point.
One has to go from 400 steps carved to reach the place. View from that sight is fascinating, and many of the folks use to stay there for some time to spend some time with nature.
It all paragliding excitement will get done by landing at Kund. The Adventure activities in Patnitop literally make the trip far better than expected while planning. You can read also Mata Vaishno Devi Travel Guide.
Entry Fee
For paragliding, it charges about 2000 to 4000 INR for per person.
Sanasar
Sanasar is a generous place where one should visit. The place is harmonious and calm. Nature lovers use to sit there for 4 to 5 hours, at least.
One can go for horse riding and many more activities there. It is a worth visit place for the visitors to Patni top. You can read also Auli Tourism: Best Auli Tour Plan.
Entry Fee
Entry fees for this place depend upon which activity you are doing. Every activity has its prices accordingly.
Madhatop
Madhatop is situated 5kms trek away from Patnitop at an altitude of 2024 meters. Natural Beauty surrounded the place.
For the honeymooners, it is a perfect place to visit and spend some quality of time with each other. For the trekkers also, it is a getaway destination. You can read also Most Attractive Places in India.
Entry Fee
No payment needed to be made to visit the place.
Mantalai Lake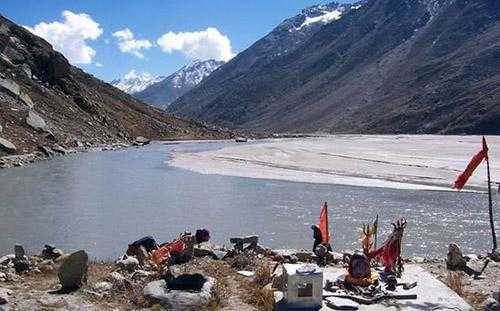 Mantalai Lake is a very beautiful place where people use to go camping also. The dense forest, high peak hills, amazing view of sky makes an individual feel the nature.
In winters, the place gets covered with snow entirely and enhances the looks of the place. you can read also Top 35 Cheap Holiday Destinations in India.
Entry Fee
One can take panoramic views and can gather lots of memories without making any payment at all.
Shiva Garh
It is the ultimate place for sightseeing. It is a perfect picnic and picturesque spot which one can explore. This place is good enough for nature over because they can feel the positive vibes the offers to them. You can read also Darjeeling Travel Blog.
Entry Fee
Almost every place is free here to visit, the same with this one also.
Patnitop is Famous For
Trekking
Paragliding
Natural beauty
Sightseeing
Skiing
Many more things are there, which makes the place famous, so visit the place and explore the place much more than mentioned in the post to fill the memory box.
Best Time to Visit Patnitop
Patnitop is best to visit throughout the year, so one cannot claim for a particular Best time to visit Patnitop. In summers, the sightseeing is about eternal landscape, beautiful sky, lush green environment. You can read also Best Places to Visit in Jaipur.
In winters, the hills and everything will get covered with snow. So it depends upon the choice of the person that when they want to visit the place.
Patnitop is a very cool and calm place to visit. So this vacation, plan the trip to the nature-loving place and bring peace in the hectic life. You can read also Top Hill Stations in India.
Are you looking to book your next trip? Check out the following services we use and love or click the previous link to read more!
Oyo To find the best hotel deals.
Best International Flight Deals to Book in 2019.
World Nomads to insure your trip.
Hostelworld to find a budget hostel.
Jetradar book Flight at cheap price.
GetyourGuide Guided Tours.