Tao Experience Adventurous Activities!
Do you love to do adventurous activities? Are you a resident of Jaipur, or have you come here to visit the attractions of Jaipur? Tao Experience is the best place to visit for adventure lovers.
There are different adventurous activities one can do, and one can have a lot of fun. My friends and I recently planned this trip, and trust me, the experience was amazing. You must try this place if you will ever plan for Jaipur.
Tao Experience is about 6 km away from Kukas. There is no transportation facility to Tao Experience from Kukas, so make sure to have your vehicle and book a cab to reach there.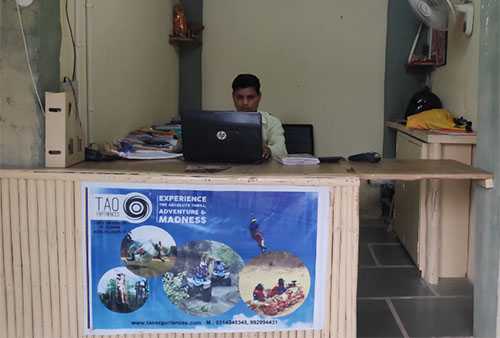 We went to reception first to enquire about their packages and adventurous activities. The staff members explained their different packages. There is a pro package in which you will get a quad bike ride for 30 minutes.
2100 Rs package is sufficient for an individual to avail of a better experience in which you will get a quad bike ride for 15 minutes, paintball with 25 balls, and 6 other activities.
Our Adventurous Activities Experience
When we started our adventurous journey to Tao Experience, the staff provided a crew member to show us what activities were there, where it is done, and how it was to be done.
After getting to know the place and activities, we had breakfast. Some sandwiches and Bhel Puri with Juices make us full and energised for doing further tasks.
You can also read Adventure Places In Canada.
Our first adventure activity is Zip Line
We started with Zip Line. The member told us what Zipline is and how we must do it. They tied safety measurements to our bodies to protect us from unpredictable happenings.
The harnesses they tied to the use made us do the activity more confidently due to not fearing injuries. We have to reach the second attached end via a cable in the Zipline.
By swinging over the cable, we slide towards the second end. That was all amazing and made me feel more excited about the upcoming parts of our journey.
Rock Climbing and Rappeling
When we finish the Zip Line, at the endpoint of that activity, Wall Climbing and Rappeling are waiting for us. In this activity, what we have to do is to climb on the wall.
You can also read Adventure Sports in Chopta, Uttarakhand.
Supports are inserted in the wall to help the climber reach the top. This activity is also done with the harness and other safety measures. The activity requires effort to be done.
You have to climb up on the wall. But all of this, that amazing feeling when you will get down via harness by releasing the support, was soothing.
You can also read Adventure Sports in Los Angeles.
Body Zorbing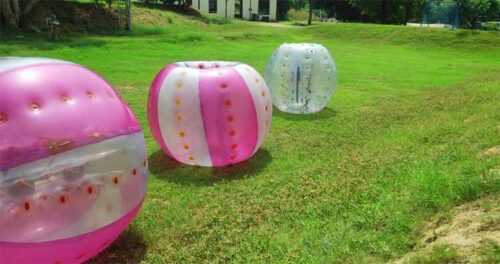 Body Zorbing is something exciting activity to be done. In this, you must wear a huge plastic covering on the body, which is tied up.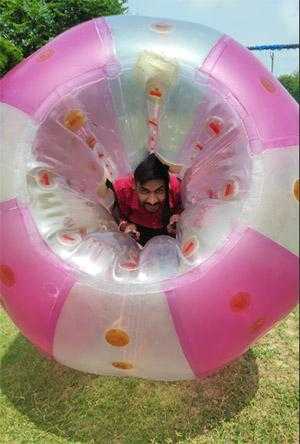 Now, the person in the plastic covering runs and plays with their team members, which is an exciting and enjoyable task.
If you are thinking about how you would be able to get into those huge zorbs, there are Tao Experience staff members who will help you with playing this. They will help you wear or get into it properly to let you be comfortable while playing.
Low Rope Course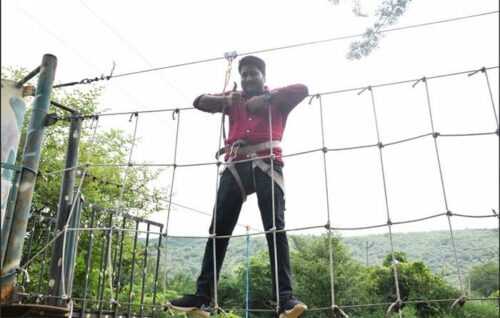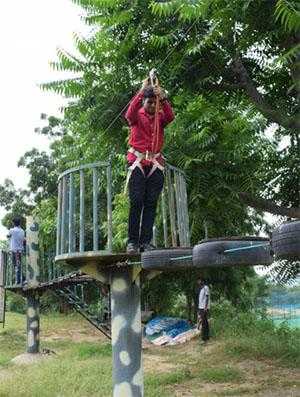 Now it comes to the most adventure sports to do. Low Rope Course: You must complete the entire round with different struggling aspects. This whole course is divided into 4 parts.
The first struggling aspect maintains a bridge-type structure with sticks between the paths. In the second phase, one has to walk on the tires.
On the third one, the person has to walk on a single lane by walking zig zag. In the end, it is the last struggling aspect in which you must reach the endpoint via the web.
Archery
Do you love targeting games? After doing Low Rope Course, we were tired, so we thought doing an activity offered a little bit relax.
Archery is a targeting activity in which you must shoot the target with arrows. It gives an enthusiastic feeling to the person after making the target.
You can also read Adventure Sports in Jaipur.
Paint Ball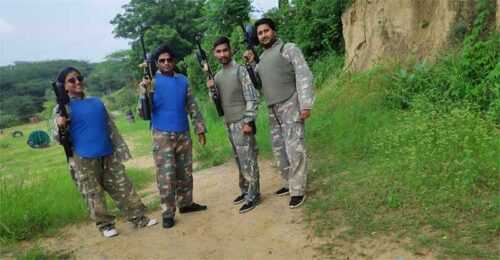 Paint Ball was the most exciting part of our entire adventurous journey. The tao experienced staff members dressed us up with guards and helmets.
It is important to dress up properly; otherwise, you can get harmed also. We got 25 balls in our guns.
You can also read Adventure Sports in Gujarat.
It took around 30 minutes to end the game. We were divided into two teams of two and had a lot of fun on the field by targeting each other.
Reverse Bungee Jumping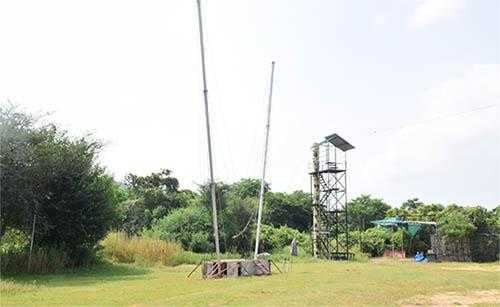 In this, you are tied up with a harness and all the safety guards properly. In bungee jumping, what gets done is that the machine will pushes you in the air at a very high speed, which offers you a feeling of the like bird.
It was a very short period of activity, but it was a great experience for us.
You can also read Adventure Sports in Jaisalmer.
Quad Bike
Quad Bike is something that is not so easy to do. The bike is so heavy and requires strength to tackle the handle of the bike. We used to ride bikes and cars, but the quad bike is very interesting.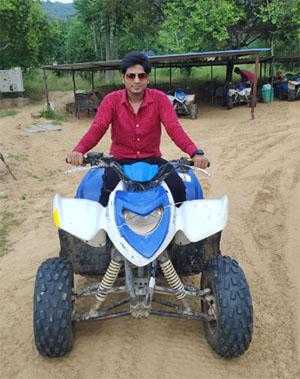 It is the never-forgettable ride you will ever take. Now we are done here. Our entire day's adventure tour is done with lots of fun and entertaining stuff.
Tao Experience is a great place to visit and do adventure activities, so you must come here to avail yourself of some great and thrilling memories.
Best Item you can take on to Adventure trip
Address Tao Experiences
Kacherawala, Kukas,
Off National Highway 8,
Behind Tree of Life Resort,
Jaipur – 303101
Contact Information
Also Read:- Best Adventure Sports in Gujarat
Adventure Activities & Adventure Sports in Chopta