Lakshadweep Trip
Lakshadweep is a perfect destination to plan a trip and is also known as Laccadive, Minicoy and Aminidivi Island. In the Laccadive Sea, there are groups of islands situated.
Do you know what the meaning of Lakshadweep is, it stated for "one hundred thousand islands." It is the smallest territory of India, where 36 islands are situated. The place is popular for its beaches and landscape.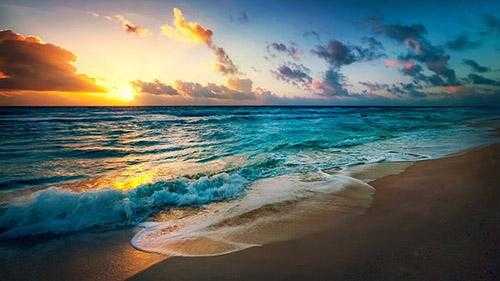 It is really a very beautiful place to go to. I and my friends visited many hill stations, but for now, we wanted something new, so we planned to go Lakshadweep trip this time.
How to reach?
Lakshadweep is something very interesting to visit, so we first planned about how we will reach there. It is up to one's choice that either they want to go via ship or via a flight.
The distance from New Delhi to Lakshadweep is 1849 km. Lakshadweep itself does not have any station. The nearest station from Lakshadweep is Kochi (Cochin), which is about 361 km away from Lakshadweep.
We booked our tickets in IndiGo, Air India from Delhi, Indira Gandhi International Airport, which can cost up to 5000 INR to 10000 INR to reach Kochi. There are many flights and water routes that can take the person to Lakshadweep.
If you are planning for a trip for Lakshadweep from Mumbai, it is only 972 km.
For the Lakshadweep trip from Bangalore, it is near about 400 km.
Lakshadweep trip from Kochi, it is 384 km.
Lakshadweep trip from Mangalore, it is 365 km.
In Lakshadweep
Now we are in Lakshadweep, and our exciting and nature-loving trip started here. When we step into Lakshadweep, the first thing that came in mind is that it is a heaven for nature-loving people.
The beaches are the magical and charming aura of the place makes it a perfect place to come out from the hectic chaos of cities. A honeymoon trip to Lakshadweep is a master plan for spending some quality time with your partner.
Reaching here makes an individual admire nature properly. In Lakshadweep, there are numerous tourist attractions and number of things one can do at the place. You can read also North Sentinel Island.
Tourist Attractions

When we started the trip to Lakshadweep, lots of tourist attractions are there, and in addition, the loving nature was also mesmerizing us.
The rich marine life is also a reason why to visit Lakshadweep once in life. Even, do you know that some of the islands are inhabited among people in Lakshadweep?
Minicoy Island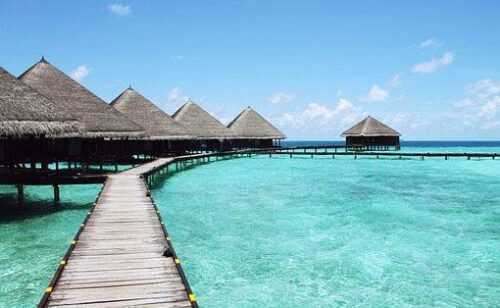 In the local language, Minicoy Island is also known as Maliku, which is considered as the best-kept secrets of India. This island is one of the 36 islands in Lakshadweep, which is the second largest one.
This island is known for its ultimate luxurious beaches with its amazing scenic view. This island is a must-watch island in Lakshadweep for travelers. This island is good because it has not been affected by the commercialization yet.
The pure, clear nature brings a feeling like we are in heaven. The skies are so clear, and water is pure. The fresh air was as soothing as gives a positive feeling. The aura of that place was making the person feel free from their hectic schedule.
If you want to make the trip much better, one should definitely plan a stay at this place in its luxurious beach resorts. At this place, one can collect lots of memories for them as well as it is the best picturesque place also.
The majority of people claim to visit this place in summers, but in winter as well this place gives an amazing view. This was the first place we visited, and trust me; we could not be able to estimate how much pleasurable our trip is going to be after taking a visit to this place.
Agatti Islands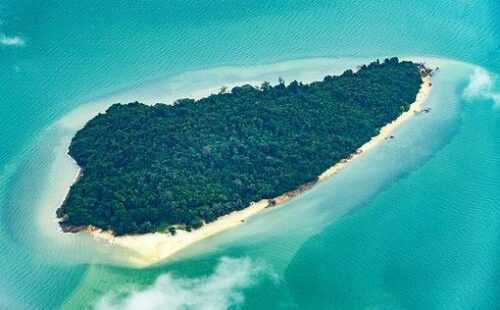 Agatti Island is considered as the jewel of the Lakshadweep trip plan. This island is situated on the coral isles of Lakshadweep. To bask in the sun, people used to travel to the Lakshadweep islands.
Its total covers around 3 square kilometers. Agatti Island is the only island in Lakshadweep, which is having its own airport. It makes this island accessible to everyone. From Kochi, this airport is situated, which is about 460 km.
One can hire their two-wheelers here to travel. Every place of this island is full of natural flora and fauna. The occupation here of people is living. The great geographical formation of this place is best for visiting.
Bangaram Island
This island is situated with the clear blue water of the Indian Ocean. The view of this place was very much fascinating as we could not stop us from staying calm at the beach for hours.
Bangaram Island covers the area of about 1.3 km only, but still, the place was amazing. There was a beach resort, and when we got in touch with the aura of that place, we planned to stay there for the night in that particular resort.
There is no much population located. People who live there are only of the resort, which was made for the travelers. The view of Island becomes amazing because of sunrises, sunsets, and sparkling views. The activities one can do here make this place worth visiting.
Kavaratti Island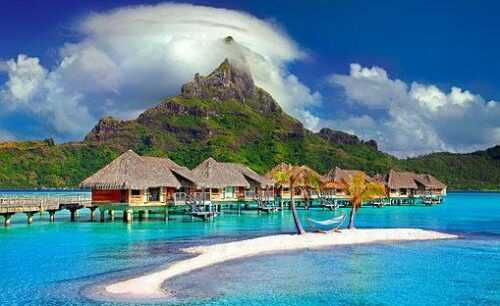 Now in the early morning, we have to explore Lakshadweep more, so we took our trip to Lakshadweep islands towards further steps by visiting Kavaratti island.
This island is one of the best destinations for tourists. This place is also known for its splendid view of white sand beaches. In the upcoming years, the Kavaratti place is chosen to get converted into a smart city.
You can find the long and thick coconut trees over there which gives a beautiful view to the travelers. The place will give inner peace to the soul. This place is best for peace but also good for water sports also.
Kalpeni Island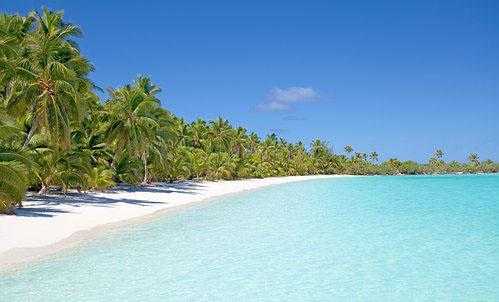 Kalpeni Island is also known as Koefaini Island. The island is like a group of three islands and best for taking pictures over there. The three islands which make the island are Riyam, Pitti, and Tillakkam.
When these islands form together, it forms this one Kalpeni. For its beautiful lagoon surroundings, the island is known for. This place is considered in the must-see places.
It is the best spot to enjoy water sports such as scuba diving, Reef Walking, Kayaking, and sailing yachts. I and my friends did scuba diving, and it was awesome. We could be able actually to feel the underwater world.
Kadmat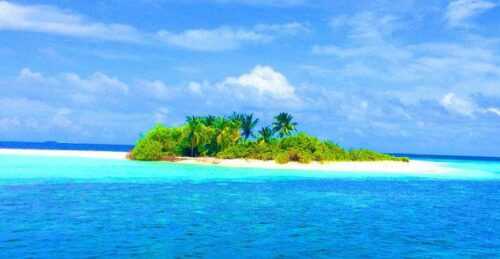 Kadmat is the best tourist attraction of Lakshadweep. This place is famous for sunbathing, and the view of these pristine silvery white beaches are very much mesmerizing.
By the coral reefs, this island really has a great and beautiful lagoon. This place attracts both tourism the domestic and foreigners both. This is the last place we visited at Lakshadweep.
We are done with our trip here. Now it is the time when we have to get back to our city. We booked our return tickets earlier, so we went to Agatti Island and said bye to Lakshadweep now. You can read also Brief History of Pitcairn Islands.
Best Time to Visit Lakshadweep Islands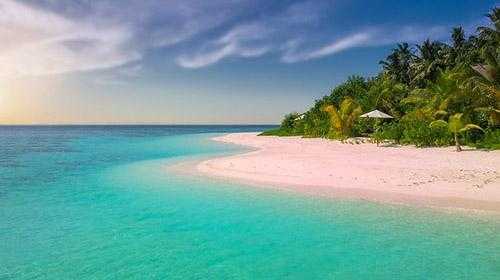 Lakshadweep is a nature-loving place so to avail the nature and simplicity of the place, one should plan their trip in between October to May, and this time is considered as the best time to visit Lakshadweep.
At this time, the Lakshadweep tour will become more exotic as nature will become more pleasant. It offers the proper scenic beauty and creates a peaceful aura around the person.
The beaches shine with the chirps of birds. Due to the Monsoon season, Lakshadweep becomes inaccessible. Lakshadweep receives lots of rain in monsoon season which does not allow ships to cross the area.
If still, you want to reach the place, one can choose the way via helicopter or any other airways transportation.
Lakshadweep Trip Cost
If you are one of them who are planning to visit Lakshadweep, then don't worry, it will not cost you lakhs at all. When it comes to the Lakshadweep trip package, there are many packages available of 5 days, 6 days for the honeymoon as well.
Lakshadweep trip budget will be from 20000 to 40000 INR, which is quite sufficient for the traveler to enjoy the trip. Don't worry about the budget trip to Lakshadweep, because it will come under the budget of everyone.
Final Verdict
People use to think to plan for hill stations, and another metropolitan to visit, but bringing some changes in life will also help in collecting lots of memories.
That is why; one should invest in this trip as it is worthwhile to plan. Lakshadweep is a perfect place to visit because it is something different as well as it is budget-friendly also. You can read also the Most Mysterious Island in India.
Read Also:
hotels for couples in Guwahati
Are you looking to book your next trip? Check out the following services we use and love or click the previous link to read more!
Oyo To find best hotel deals.
Best International Flight Deals to Book in 2019.
World Nomads to insure your trip.
Hostelworld to find a budget hostel.
Jetradar book Flight at cheap price.
GetyourGuide Guided Tours.