Adventure Places In Canada
Are you looking for some adventure places in Canada experiences? The sheer size of the country and diversity can be terrifying if you are planning to visit there.
You always look for great cities to have fun, attractions, scenic beauty, foods, and other things, but you ignore adventure places.
There is nothing more than exploring the great outdoors of Canada. Many adventure places in Canada will fill your bucket of the list of places.
Surf in Tofino, British Columbia
Now the cooling and the newest surfing destination is in the town of Canada, so scoot over the countries Australia and California.
Surfing in Tofino has become an adventure place in Canada. It seems surprising to hear surfing in Canada.
However, Tofino in British Columbia, Canada, is a famous adventurous place in Canada for surfing. And you really cannot get better than it.
The temperature of the water in Tofino remains on the colder side, which is 10-degree Celsius. So, you can handle this temperature with a good wetsuit.
The waters in Tofino are great for both beginners and professionals. And those people looking for the stronger currents in the waters can head into here during winters.
You cannot treat Tofino as your everyday beach destination for hiking and hot springs. You should visit Tofino in Canada if you want the best adventure along with surfing in Canada.
You will have an even better experience in this adventure place in Canada.
Tofino is located on the west coast of Vancouver Island, which is home to some sweetest waves of the world.
Surfing in Tofino has attracted thousands of surfers from all over the world. You can enlist yourself in a surf camp for the great experience of surfing.
Johnstone Strait, British Columbia
Johnstone Strait lies on the northeastern side of Vancouver Island. It is the most scenic place to paddle in the world and the most adventurous place in Canada.
This scenic place is also referred to as the first Whale Heritage Site in the entire world.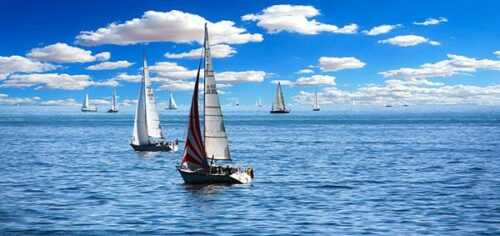 The most adventurous things to do in Canada are Kayaking with Whales and more than eight species of cetacean of that area and paddling in the waters of Johnstone Strait near Telegraph Cove.
Whistler
You would have heard about Whistler in Canada. It is the biggest and most renowned Ski resort in the world.
This adventure places in Canada welcomes the surfers and snowboarders of the different levels of expertise. You can also read Adventure Sports in Jaipur.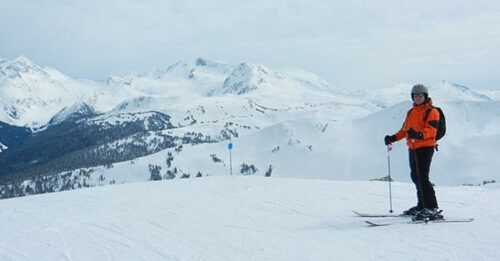 If you do not know about surfing, you can also try zip lining at Whistler. This place is very close to the view of the mountain as heaven in Canada.
Alberta
For a long time, Alberta has been referred to as the best adventure places in Canada. By climbing up an ice waterfall in Canadian rocks, you will experience adrenaline and a thrill rush.
You will toss gravity and logic after experiencing the exhilarating pleasure of visiting Canmore, Banff, and Lake Loise. You can also read Adventure Sports in Los Angeles.
These three are the great places for experiencing thrill apart from experiencing scenic beauty over there.
When you plunge axe in the frozen blue wall of ice, you will think about Game of Thrones and will feel like white Walker.
Ice Climbing in Alberta
You can go for ice climbing in Lake Louise or Banff if rock climbing is not enough for the adventure.
In the lake, you can climb sheer that is a frozen waterfall along with Banff adventures. You can also read Adventure Activities at Tao Experience.
Trail Riding in the Alberta Rockies
There are many fantastic ways to experience the majesty of the Alberta Rockies of Canada via horseback riding. So, there should be no reason for no saddle up and hit the trail.
Fastest Zip-Line in Calgary, Alberta
This is the fastest zip line of North America in Calgary, Alberta, Canada. You can experience a 500 meters zip line at Olympic Park in Calgary.
Its speed is 90 miles per hour, that's why it is the fastest zip-line in North America. You can also read Adventure Sports in Gujarat.
Northern Lights in Yellowknife, NT
It is worth to visit Yellowknife to see Northern lights to enjoy the silence. Nowhere, else in the world, it happens.
You can best visit here to view the Northern lights in Yellowknife from mid-April to late August. These lights are caused due to the phenomenon of the Aurora Belt.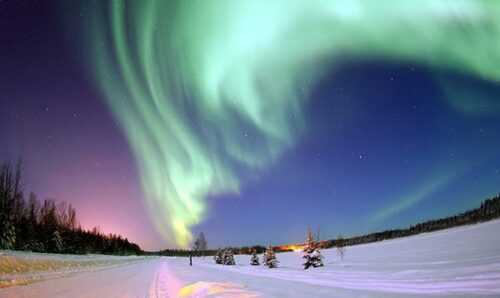 Aurora Belt is an electromagnetic field floating like a halo over the earth from hundreds of kilometers away from the North Pole.
These Northern Lights make the Northwest Territories of Canada the adventurous place in Canada. You can also read Adventure Sports in Jaisalmer.
Ice-climbing Tower at Big White Ski Resort in British Columbia
The Ice-climbing tower in BC is well known for its powder slopes. These powdery slopes of Big White Ski resort are the highlights for the outdoor adventure.
This ice-climbing tower is of 60-foot. This adventurous tower features all different options for beginners, experts, and all levels.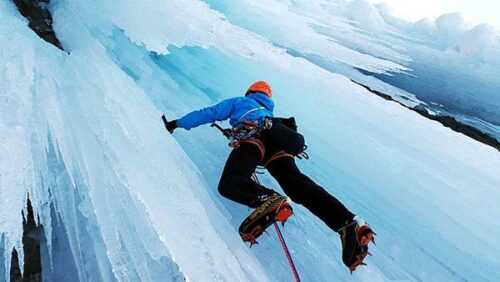 The powdery slopes of this ice climbing tower have made it the adventure places in Canada.
Edgewalk at Toronto's CN Tower
CN Tower in Toronto is the best place for experiencing a high altitude. It all is possible with the famed Edgewalk of CN Tower.
You can literally walk at the edge of the tower with the help of safety cables at the tower. You can also read Adventure Sports in Chopta.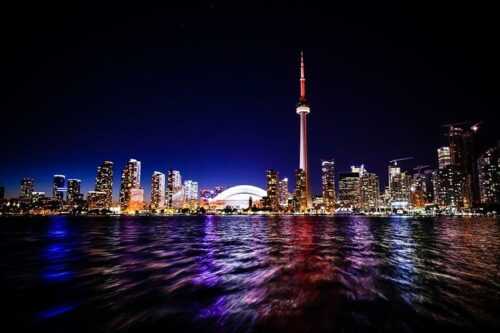 With the help of these harnessed safety cables, you can even hang off its edge. This CN Tower of Toronto is about 1,200 ft above the streets.
You will find the CN Tower in Toronto as the most adventurous place in Canada.
Puffin Watching in Newfoundland
The puffin is a sea bird that is the symbol of Newfoundland in Canada. Millions of these seabirds return to Gull Island, just off St. John's coast.
These birds return to the island to breed each spring. The scene is worth watching. Several people visit in tours for puffin watching.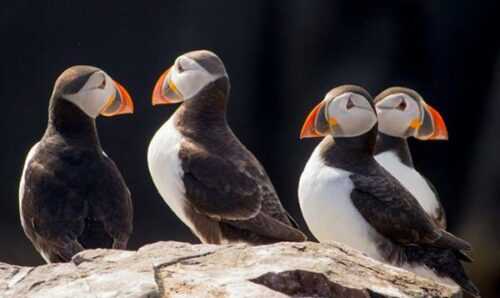 It is the best experience to watch them, unlike no others to see these fantastic Puffins.
Follow Polar Bears in Churchill, Manitoba
The smack-dab in the center of the polar bear migration route is Churchill, Manitoba. You can take spotting trips to spot a polar bear in the special snow-buggies.
The most adventurous thing here is to stay in a transportable lodge known as "Tundra lodge."
You can glimpse the polar bear up close and personal by staying here. The best time to visit here is in October and November.
In these months, the polar bears begin their trek back from the summer habitat on the tundra to the ice pack.
This ice pack forms each winter on Hudson Bay in AKA prime seal-hunting territory. People visit here in the tour groups, especially in tundra buggies, to cover the icy terrain.
Tundra buggies are a unique feature for making it an adventure place in Canada.
Watch Icebergs in Newfoundland
For spotting icebergs, Newfoundland is one of the premier locales of the world. You can watch them from the land and set out on a Sea Kayak.
Here, you check out of St. John's focussed on getting ice chunks that are broken up from the glaciers and are floated away.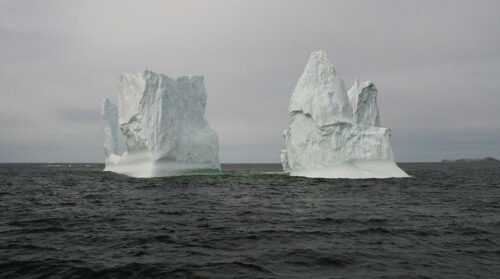 These are very big icebergs. You would like to know that 90% of this iceberg is beneath under the surface of the ocean.
Tundra North Tours
These tours are a great way to travel, experience the immensity of the North of Canada, and meet its people.
Tundra North Tours was established with a dream of sharing the love of the Arctic to its visitors from the entire world.
These tours aim to make the experience of all people memorable for a lifetime.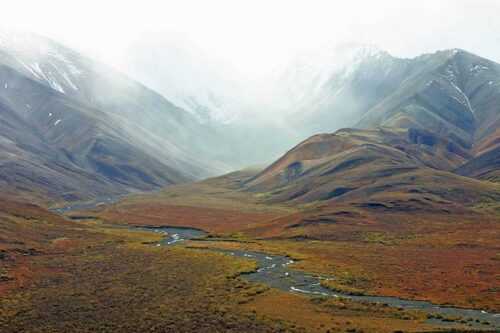 There are even more adventure places to visit in Canada. One who is visiting Canada should go through all these adventurous places over there.
Read Also:
Are you looking to book your next trip? Check out the following services we use and love or click the previous link to read more!
Booking To find best hotel deals.
Best International Flight Deals to Book in 2019.
World Nomads to ensure your trip.
Hostelworld to find a budget hostel.
Jetradar book Flight at cheap price.
GetyourGuide Guided Tours.