There are many incredible places to discover and explore all over the world. From the US National Parks to the fascinating culture of Europe, there are almost endless opportunities on offer.
However, one region you should certainly not ignore is South America. The continent is packed with amazing countries – and one, in particular, has a huge amount to offer travellers.
Brilliant Brazil
It can feel like a bit of a cliché to say that a country 'has it all', but in Brazil's case, the description feels accurate. The area is renowned for its footballing history, but there is plenty more to consider – from its incredible beaches to the stunning Amazon rainforest.
As there is so much to take in, you will want to ensure that you can make the most of your trip. Whether you are visiting with friends, family or even going alone, preparation is key.
There are lots of things to consider, but here are just a few ideas on how you can get ready for a holiday to remember.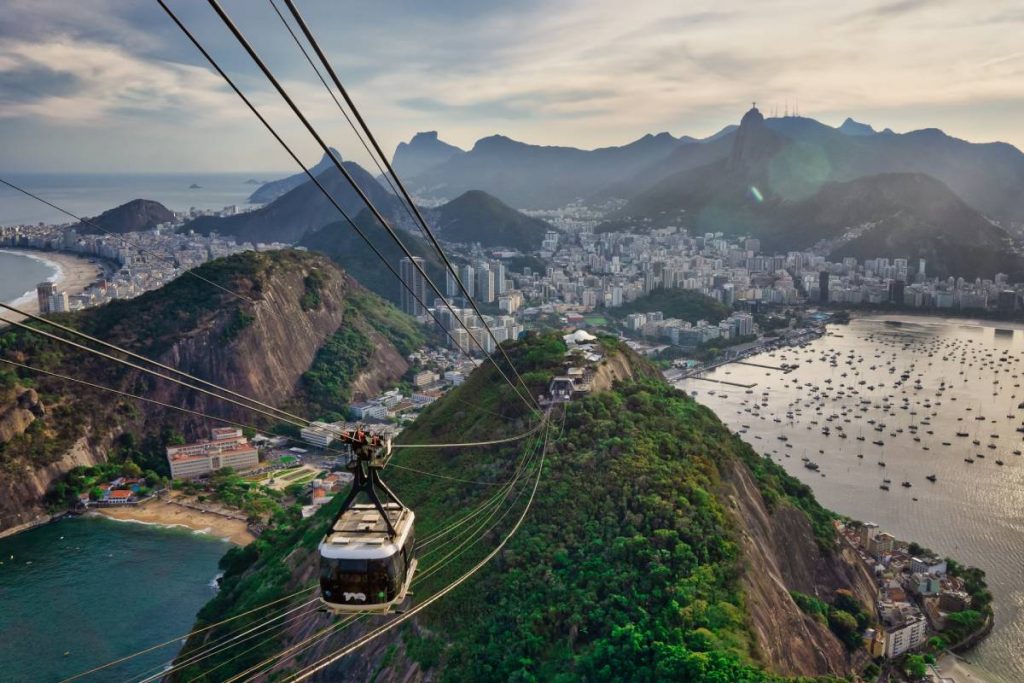 Embrace the language
Learning a new language can be incredibly challenging, but it may also prove beneficial as you look to enjoy a memorable holiday. Whether you are staying in Brazil for a week, month or even longer, it could ensure you hit the ground running and help you fully embrace the local culture.
In addition, if you are already familiar with European Portuguese, remember there are some differences in Brazil. Preply's article on Portuguese classes provides some useful information on that front, as it explains how Brazilians use more open and longer vowels.
They also pronounce S like 'ss', while Europeans may opt for 'sh'. It adds that Brazilian Portuguese is only spoken in Brazil and also mixes with Spanish as you approach some bordering countries.
Travel requirements
It is easy to get swept up in the excitement of an upcoming trip, but do not forget about the key basics before you go. Keeping on top of travel requirements is vital, and you can check sites like GOV.UK to ensure you understand your key responsibilities.
You should also research other issues like travel insurance so that you are covered during your break. If you know others who have been to Brazil, why not ask them for information? They may have some useful tips that can bring the best out of your trip.
Plan activities
Another useful step might be to plan an itinerary for activities. Being spontaneous is always fun, but a bit of preparation could ensure that you fit in everything that you want to do.
A big part of this could involve booking specific trips, excursions, or experiences. For example, if you are keen to experience the Amazon rainforest during your stay, you could look at a site like Viator.
It features information on a range of tours related to the region, with some taking hours and others lasting days. Planning such activities in advance could save lots of hassle.
Culinary adventures
You could consider preparing your tastebuds for Brazil, too. Why not work some recipes from the region into your home cooking and get ready for the types of food you might encounter?
A site like BBC Good Food might offer some inspiration, as it features a range of Brazilian recipes for you to try. These include croquettes known as coxinhas, as well as Brazilian cheese bread. Anyone with a sweet tooth could also try their hand at the chocolate truffles or the coconut quindim.
Enjoy an unforgettable break
Booking a holiday in an incredible country you have never experienced before is always exciting. However, at that point, the fun is only beginning.
Take some time in the months before your trip to prepare for everything you want to experience – from the food and culture to the language and landscapes. The suggestions above are just a few ideas on what you could consider, so also think about what else you might do.
A little preparation might go a long way and lead to a holiday that you will simply never forget.