Traveling around the globe all by yourself feels exhilarating. It is more like an opportunity to discover the world and yourself. You will get to see new destinations, witness different cultures, and most importantly, meet new people. It will give you newfound skills and confidence to utilize in other parts of your life.
That being said, embarking on your first ever solo trip can seem overwhelming. After all, it would be pretty different from how you have traveled before. Perhaps, with your friends, family, or colleagues.
As a solo traveler, you will be on your own, booking flight tickets, getting accommodation, and managing the transport. The entire idea might seem scary at first, but this would be the most liberating experience of your life.
So are you excited to face the unknown but wondering where to start? Here we have highlighted a few tips to help you plan out your first solo trip.
1. Pick a Destination
Even though the experience of exploring a place alone is what matters the most, the destination comes first. So, where are you planning to go?
It is always wise to choose a place that makes you feel at ease while traveling. Perhaps, a place you have been to before or maybe, a local trip. The United States of America has breathtaking and picturesque locations.
Suppose you are someone who wants to enjoy chilly winds in the middle of nowhere, head over to Tennessee. The Smoky Mountains offer scenic and magnificent views, a treat to your eyes.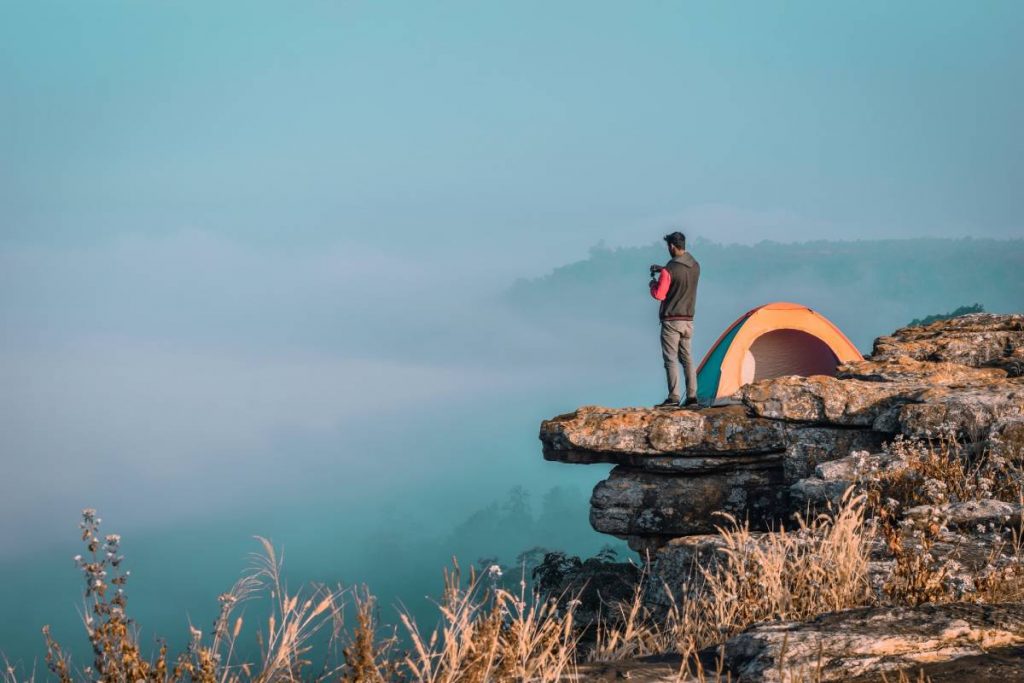 Go online and search "places to stay Gatlinburg" since it's in the middle of the Smoky Mountains. You will wake up to beautiful views, evident from the balcony and windows.
Similarly, you can pick a beach spot if you like places bubbling with activities and crowds. All in all, you have to opt for a place with incredible tourist infrastructure. In addition, make sure there aren't any potential linguistic barriers to having a safe trip.
2. Chalk Out Budget
Once you have picked a destination, let's talk about money. The two things that will consume most of your budget are transportation and accommodation. That means you will be spending hefty dollars moving around within the city.
However, you can save a few bucks by using public transport instead. Regardless, your itinerary should include these expenses to outline the final budget.
Every city has luxury hotels and resorts but are they a viable choice? Unfortunately, not. You have to find rental cabins that don't cost an arm and provide sufficient amenities. You only need a safe place to catch a good night's sleep after your long day of exploring and sightseeing.
Besides these, you have to make room for a few other expenses in your budget. Maybe, you can allocate a small amount of money for everything, such as $100 for food, $100 for entertainment, etc. It will keep your finances aligned while ensuring you have a good time.
3. Pack Smartly
Most people want to pack everything when traveling, but that is never a good idea. One of the cardinal solo trip tricks is to pack light and smartly. At times, you will have to carry your stuff when you go sightseeing; hence, pack accordingly.
Firstly, you have to take a backpack that will hold all your essentials such as a charger, comb, sunglasses, etc. It will ensure you have everything you need no matter where you are heading.
For packing, you have to carry only those things that seem necessary. That includes your clothes, joggers, and some self-care essentials.
Remember, your hotel will provide toiletries and bathing towels; avoid carrying them in the suitcase. Most importantly, don't forget to bring a first-aid box. Then, if you end up hurting yourself, you can apply ointment and bandage by yourself.
4. Set Intentions
When traveling solo, people have different expectations from the trip. So, ask yourself what you want out of the experience? Do you like to learn? Are you craving some adventure? Knowing what you want will help you set the pace and direction for the trip.
For someone who will learn about history and art, tourist spots will be different. They would be visiting art galleries and museums to complete their learning experience.
Similarly, someone wanting to have fun and adventure will head to amusement parks and enjoy thrilling activities. Once you decide what you want from the trip, start making bookings.
Most tourist spots get booked quickly, especially during the peak seasons. Thus, ensure you don't miss out on anything and make a handful of memories on the trip.
5. Split Up Cash & Credit Cards
Most solo travelers take all their debit and credit cards to be on the safe side. But what if you lose your wallet on the trip? Instead of having fun, you will spend your time calling banks to block your cards. Therefore, always split up your cards and cash.
You can keep a few cards in the backpack and cash in the suitcase or hotel room safe. Then, if you become a victim of a local pickpocket or lose your wallet, you will have some cards and cash to continue with the trip.
Lastly, make sure you have enough cash available because most local bakeries and shops don't accept cards.
6. Consider A Group Tour
Traveling alone sounds all fun and games until you start feeling lonely. If you experience something similar on the trip, consider booking a group tour. So, if you have planned to visit a historical monument, find a tour guide. You will come across many guides taking groups on tour, so feel free to join them.
Even though you will be sightseeing with many strangers, they can be great travel companions and even better friends.
Besides this, you can also talk to locals and see if they are willing to show you around. Having some company on the trip will let you socialize while enjoying yourself.
Final Thoughts
Believe it or not, it is okay to be nervous on your first solo trip. All you have to do is stroll around with confidence and look like what you are doing. Besides that, you also have to plan for the trip.
From picking a destination, booking accommodation, to locating food spots, make sure you are well-prepped for a solo trip. Having everything aligned will ensure you enjoy yourself to the fullest and have the best time of your life.