Udaipur to Kumbhalgarh Itinerary!
Udaipur to Kumbhalgarh Itinerary, Udaipur, is a beautiful destination to come to on vacations. The place is so mesmerizing for its natural beauty.
Udaipur is also known as the city of lakes, and the aura and natural beauty surrounding the lakes are peaceful and tranquil.
Udaipur offers peace to the inner soul. So you are at Udaipur and planning to Kumbhalgarh. You can also read Andaman Itinerary.
Are you confused about the expenses and how you will get there? If there is something like that, then don't worry because we are here to sort out this situation.
In the details declared below, we will break down the Udaipur to Kumbhalgarh Itinerary, which can help you to know how you will reach there.
What will be the expenses, what is there to watch and everything? Now without wasting a single minute, let's get started with the itinerary. You can also read Places to Visit in Udaipur.
Udaipur to kumbhalgarh distance
The distance between Udaipur and Kumbhalgarh is approximately 90 kilometers. Udaipur, known as the "City of Lakes," is a popular tourist destination in the Indian state of Rajasthan, renowned for its stunning palaces, serene lakes, and rich cultural heritage.
Traveling from Udaipur to Kumbhalgarh fort offers a picturesque journey through the rural countryside of Rajasthan, allowing visitors to witness the beauty of the region while experiencing the historical grandeur of Kumbhalgarh Fort.
Whether by car or bus, the journey from Udaipur to kumbhalgarh fort distance is an opportunity to explore the vibrant culture and magnificent architecture that Rajasthan has to offer.
The distance between udaipur to kumbhalgarh rsrtc bus can be covered conveniently.
Udaipur to Kumbhalgarh train journey offers a delightful experience, combining the charm of the "City of Lakes" with the majestic fort of Kumbhalgarh.
Departing from Udaipur, the train takes you on a scenic ride through the picturesque Aravalli Range, showcasing the mesmerizing beauty of Rajasthan's countryside.
To make your journey even more convenient and enjoyable, consider booking a Udaipur to Kumbhalgarh cab. By opting for a cab, you can relax and take in the picturesque landscapes as you travel from the City of Lakes to the rugged beauty of Kumbhalgarh.
How to Reach?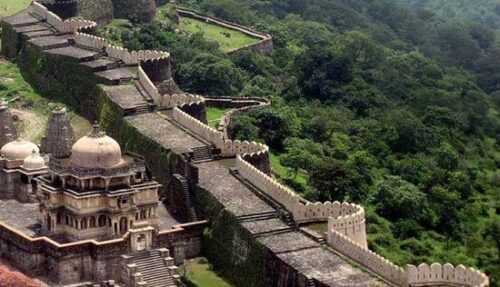 The primary and most important thing to know is that no direct transportation is available to reach Kumbhalgarh from Udaipur.
Kumbhalgarh is around 100 km away from Udaipur. If you are good enough with your budget and fine with aerial transportation, the distance is only 66kms.
As there is no fixed transportation to reach Kumbhalgarh directly, the best, fastest, and most convenient way to reach Mahindra Logan is from Udaipur.
If you are looking for the cheapest way, you can choose Udz jp SfT Spl from Udaipur to Mavli. From Mavli, one can take a taxi from there. You can also read the 3 Nights 4 Days Udaipur Tour Itinerary.
Time and Price of Transportation
Taking the route of Mavli is the best option to pick. It is a safe, better way to reach Kumbhalgarh. The time duration to reach Kumbhalgarh is about 3.5 hours.
If you estimate to reach Kumbhalgarh from Udaipur, the costs will be around 1200 (including the taxi charges). You can also read Jaipur Itinerary.
What to Visit in Kumbhalgarh?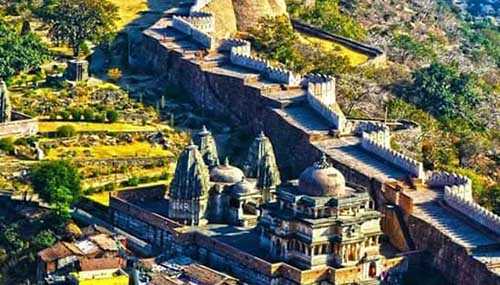 Udaipur to Kumbhalgarh Itinerary, Kumbhalgarh is a small but peaceful place known for the Mewar fortress. Visitors do visit this place if they are in Udaipur.
The hills are not the only aspects that make it a visitor's place; there are temples, a fort, and Kumbhalgarh Wildlife Sanctuary makes it an excellent place to come and explore. Different places to visit in Kumbhalgarh are:
Kumbhalgarh Fort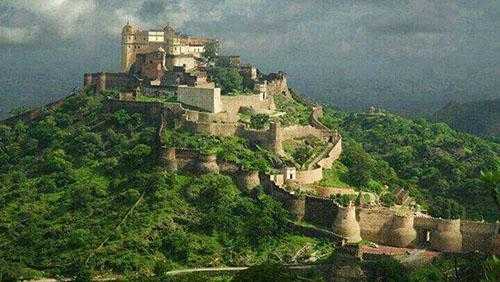 Kumbhalgarh Fort is the reason why people arrive at this destination. This fort is 1900 meters above sea level and stretches 30 km with huge walls.
In the fort, many temples and places are located, offering visitors a panoramic view. This fort charges an entry fee of 15 INR from Indians and 200 INR from foreigners.
Make sure to reach the place within the day because it will get closed till 5 PM. You can also read Munnar Itinerary.
What's more, visiting Kumbhalgarh
Mammadev Temple
Badal Mahal (15 per person for Indians and 200 per person for foreigners)
Neelkanth Mahadeo Temple
Vedi Temple
Kumbhalgarh Wildlife Sanctuary (100 per person)
Parshuram Temple
Muchhal Mahavir Temple
Here Udaipur to Kumbhalgarh Itinerary is the end. This entire Kumbhalgarh Trip will charge you around 6000 INR, 2400 INR for transportation to come and get back, and then about 1500 for the taxi to reach every destination.
Other than that, the rest of the amount was added to food and other general expenses. You can also read Cheap Honeymoon Destinations in India.
Kumbhalgarh fort in Udaipur
Kumbhalgarh fort is located in western India's Udaipur District of Rajasthan state. The fort was built by Rana Kumbha and extended by his successors Mewar rulers. It was built by Rana Kumbha in the 15th century and stands at an astounding height of 1,914 m above sea level. The fort is also a UNESCO World Heritage Site and is an excellent example of Rajput military architecture.
The fort is located in the Aravali mountain range and has a series of seven fortifications, with the primary defence being the most impressive. The walls of the main fort are almost 20 m high and are reinforced by watchtowers. There are also three huge gateways, which are defended by heavy iron doors. The fort has many palaces, temples and other buildings, making it an exciting place to explore.
The fort is open to visitors all year round, and there are several ways to reach it. The most popular method is to take a taxi or auto-rickshaw from Udaipur, which is around 64 km away. Several buses run from Udaipur to the fort. If you are feeling adventurous, you can even hike to the top, which takes around 3-4 hours.
Best things to take for the Kumbhalgarh tour
Also Read:
The Most Beautiful Places in North India
Are you looking to book your next trip? Check out the following services we use and love, or click the previous link to read more!
Oyo To find the best hotel deals.
Best International Flight Deals to Book in 2019.
World Nomads to insure your trip.
Hostelworld to find a budget hostel.
Jetradar books Flights at cheap prices.
GetYourGuide Guided Tours.