Places to Visit in Udaipur
Getting bored at home on vacation? Why don't you plan for vacations to make the vacations worthy? See, even my vacations were also biting me each day, but I made my vacation so wonderful by planning a trip to Udaipur and see Places to Visit in Udaipur.
Udaipur is the capital of the Mewar Kingdom, which is a worth visiting place to make the vacations spectacular. One can meet with the cultures and traditions of India by visiting the place.
There are royal residences with beautiful lakes. The fascinating sightseeing and hot wind of the deserts this all make the place worth visiting place. You can also read places to visit in Rishikesh.
If in case, you have any plans for a visit to Udaipur, then don't worry. We will help you plan for some must-visit destinations in Udaipur.
Yes, in the forthcoming paragraphs, we will break down some places to visit in Udaipur so that when you will go to the place, then you can save your research time for the places to visit.
Now without wasting time, let's get started by exploring the places. You can also read Best Family Holiday Destinations in India.
Pichola Lake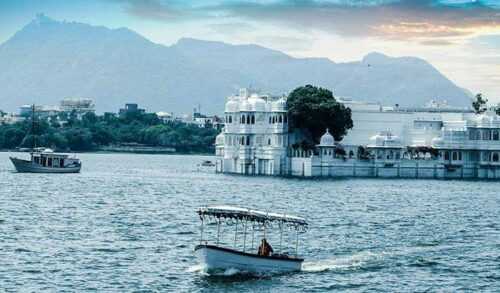 Places to Visit in Udaipur, Pichola Lake is an artificial freshwater lake. This lake has existed from the last few centuries and is also one of the contiguous lakes.
The sightseeing of the place is mesmerising, and it looks like you are in the laps of nature. You can also read the 3 Nights 4 Days Udaipur Tour Itinerary.
There is no entry fee to enter this place. Even you can do boating over here. The boating fee is around 500 for adults and 300 for children. Not only this, but you can do the sunset boat ride also. You can also read Places to Visit in Mussoorie.
It will cost you about 800 for adults and 400 for children last. One can visit the place from 9 AM till 6 PM. This place is at Rameshwar Ghat, the city palace.
City Palace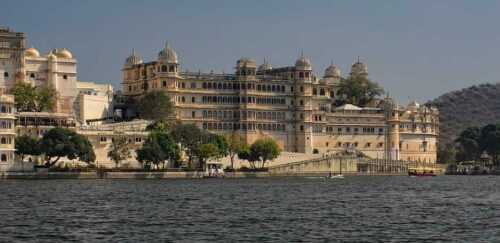 City Palace is a very beautiful place to visit, built 400 years ago. This place is contributed to a few rules of the Mewar Dynasty. The appearance of this palace is so true and majestic.
The architecture of this palace is a fusion of Rajasthani, Chinese, Mughal, and European architectures. The architecture of this place makes it a must-visit palace. You can also read Places to Visit in Chopta, Uttarakhand.
There are different things one can visit in the City Palace. Even the city Palace Museum is also such a fascinating place to visit. If you want to visit the city palace, t is open for you from morning, 7 AM to 11 PM.
Fateh Sagar Lake
Places to Visit in Udaipur, Fateh Sagar Lake, is also an artificial Lake which is very beautiful to visit. It is built northwest of Udaipur. It is a very famous lake for visiting due to its beautiful sightseeing.
This lake is sprawled over one square kilometre area. Not only for the sightseeing, can you choose this place as a picnic spot also?
Yes, it is a wonderful place to spend quality time with family. The place is so charming, making the family enjoy the fresh air. There is a small zoo for kids where kids can have better fun. You can also read Places to Visit in Jaipur.
Vintage Car Museum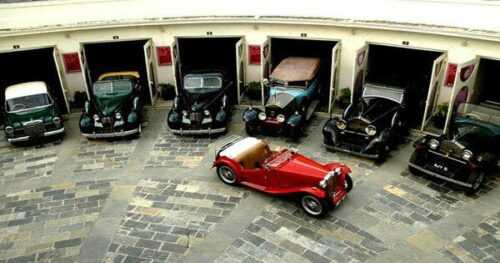 Places to Visit in Udaipur, It is a very wonderful place where one should visit. It is a little bit away from the City Palace but is an awesome place to visit.
We used to look for different forts, castles, and other historical monuments, but this Car Museum is a perfect diversion of every major attraction of Udaipur.
This place includes many vintage automobile models used by the Mewar Dynasty rulers. You can also read Top Hill Stations in India.
This place defines the outstanding luxury lifestyle of the rulers. You will find the Rolls, Royce, and Mercedes models, which are made so royal and adapted by the royal Mewar family.
This museum was inaugurated by the Lord Montagu of Beaulieu, the founder of the national motor museum of England.
There are different models of cars which look so fascinating and attractive at all. You can also read Adventure Sports in Jaisalmer.
Eklingji Temple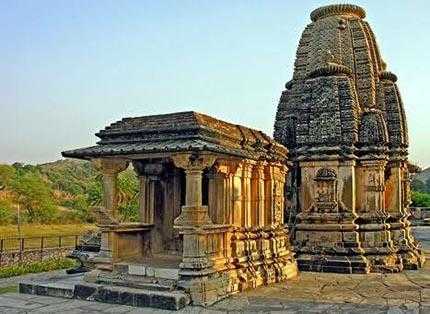 Eklingji Temple is one of the most popular temples in Rajasthan. It is located near about 22 km away from the north of Udaipur. Eklingji Temple is made to dedicate the faith to Lord Shiva.
Temple has great architecture and gathers huge tourist attractions towards it. It has a pyramidal style of the roof with a uniquely carved tower that makes this temple magnificent. You can also read Best Tourist Places to Visit in Darjeeling.
The temple was ruled by the rulers of the Mewar Dynasty. It is a very beautiful holy place; at the starting point, there is a huge silver image in Nandi.
Inside the temple, here are two more images situated in Nandi. The main attraction of this temple is the Shivling, which is garlanded with beautiful flowers and a silver snake.
A Huge range of devotees comes here to take God's blessings and see this beautiful temple as well. You can also read Luxury Swiss Tent Resorts in Jaisalmer.
Jagdish Temple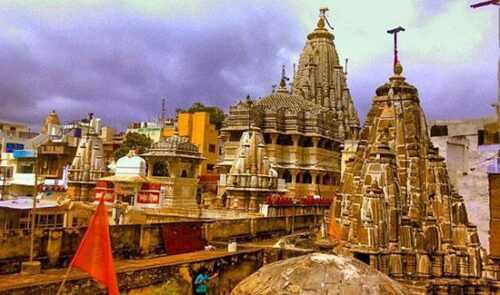 In places to Visit in Udaipur, Jadish Temple is built by Maharaja Jagat Singh, an Indo-Aryan Temple. At the entrance of City Palace, this temple is located near Badi Pol.
If you want to know the way to this temple, the elephant-flanked steps will help show the way. During the visit, the visitor will find a brass image of Lord Vishnu's vehicle facing the statue of Lord Vishnu.
The temple is made for dedicating to Lord Vishnu. Aarti at this temple is so fascinating; it fills peace in the person's mind. You can also read Places to Visit in Kasol.
Sajjangarh Palace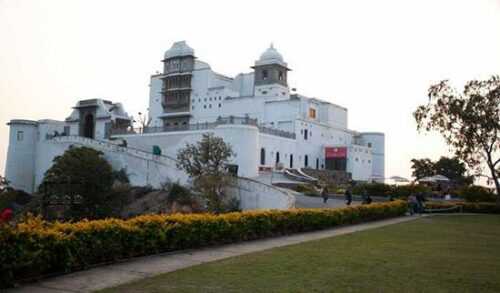 Sajjangarh Palace is also known as Monsoon Palace, located 9kms away from the old city of Udaipur. This palace is made for the royal families to come and stay in their Monsoon Season.
Monsoon Palace looks like a castle and a perfect royal destination with a hilly surrounding. Nearby the Sajjangarh Palace, there is a Sajjangarh Wildlife Sanctuary is located.
If you want to explore more and have better fun on the trip, you must also visit this sanctuary. You can also read Best Places to Visit in India.
Mansapurna Karni Mata Ropeway
In Udaipur, the ropeway exists. Many of the folks who used to go to hill stations just to make the experience for the ropeways, and in Udaipur, you can grab that opportunity. You can also read Cheap Honeymoon Destinations in India.
There is Mansa Karni Mata Ropeway exists, which offers beautiful sightseeing to Udaipur. This ropeway is of near about 3 km and gives a pleasant feeling to the person. One can reach the place by cabs and autos.
If you want to take the experience of this ropeway, there is an entry fee you have to pay for taking the ride that is Rs 75 for adults and around 40 for children.
At sunset time, this place becomes Udaipur's main attraction, grabbing many tourists towards it. You can also read Places to Visit in Himachal Pradesh.
Shilgram
Places to Visit in Udaipur, Are you the one who loves cultural and traditional activities? If yes, then Shilgram is a perfect place for you to visit.
It is a craftsmen village situated around 3kms away from the main city Udaipur. You can also read Places to Visit in Dehradun.
In Shilpgram, one can meet with India's beautiful cultures and traditions. This place showcases Rajasthan, Maharashtra, Gujarat, and Goa. Even though one can enjoy the camel rides and horse rides here.
Ambrai Ghat
Places to Visit in Udaipur; this is situated at the bank of Pichola Lake. If you want to take beautiful and mesmerised pictures of yourself, then you can choose this place as this is a perfectly picturesque place to visit.
You can overlook the two places here: the Ghat and the second one is Lake. It's quite romantic to come here with your partner to spend quality time with each other. Sunset is the best time to come here and take pictures. You can also read Places to Visit in Russia.
Jaisamand Lake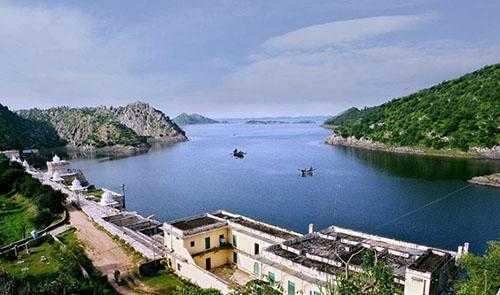 Govind Ballabh Pant Sagar is the largest artificial lake, and this Jaisamand comes at the second position. Jaisamand Lake is also known as Dhebar Lake.
When the Lake is filled, it covers about 90 square km of space. Sightseeing from this lake is really beautiful as visitors will feel that they are in touch with nature.
It shows up the natural beauties and scenic beauties. After the lake, you can visit the Jaisamand Wildlife Sanctuary, a great tourist attraction in Udaipur. You can also read Places to Visit in Auli.
Kumbhalgarh Fort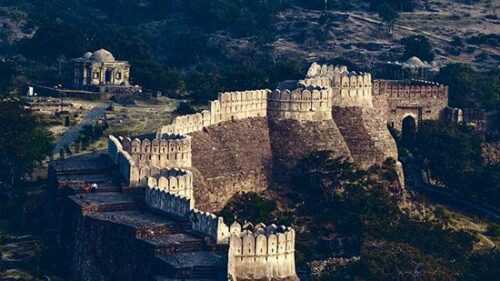 Places to Visit in Udaipur, If you want to visit Kumbhalgarh fort, it takes around 2 hours from the main city Udaipur to reach there. This fort is truly majestic and makes the visitor feel he is in touch with history.
In the 15th century, this fort was constructed by Rana Kumbha. For the Mewar Kingdom, this is the most important fort.
One should not miss out on this fort to visit if in Udaipur. Even one can visit the Haldi Ghati, the Great War place. You can also read Udaipur to Kumbhalgarh Itinerary.
Here we are, but still, a few places might miss yet. So when you go to Udaipur, just consider the mentioned places to visit to make the trip much more excited.
Read Also:
Adventure Water Parks In India
Tungnath Chandrashila Deoria Tal Trek