Luxury Tents in Chopta!
Uttarakhand is considered as the most visiting tourist place. It is a perfect destination to reach to spend quality time on vacation and in addition the best place for doing various kinds of adventurous activities and Tents in Chopta also.
Covering the entire Uttarakhand in a single trip is not possible at all, as this is a huge area to cover. Uttarakhand is known for its natural beauty, and calm aura.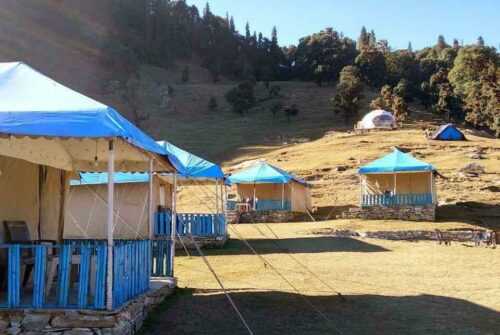 In Uttarakhand, Chopta is a heavenly destination where you should come. Chopta is a peaceful and tranquil place where you can even sleep in the sky.
Almost on every vacation, what you used to do is to book a hotel room. But there are many tents in Chopta, which allows an individual to avail of a new and different experience.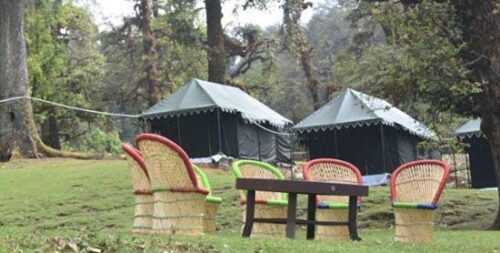 Staying in tents is also a different experience you will attain. If you are planning for a tent, stay in Chopta, but a little confused in the selection, then we can help you out in this situation.
Still for getting knowledge about these spectacular tents in Chopta, you need to stay tuned with the details mentioned in the forthcoming paragraphs. So let's get started without wasting much time.
Chopta Tents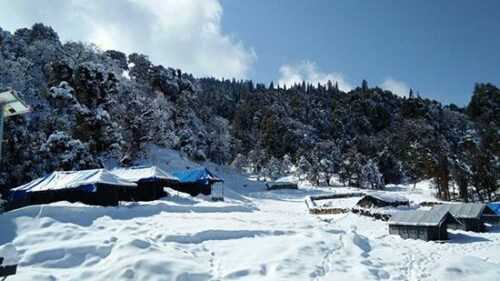 There are many swiss tents in Chopta is located here with all the essential amenities required. So those tents which you can choose to stay in Chopta are:
Mandakini Eco Tourist and tracking camp
Buzz Eco camp Chopta
Global Adventure Camp Chopta
The meadows
Chopta Hills
Snow Camping
Chandrika Camps by Pebble Hills
Himalaya Resorts
What about Chopta Tent Booking?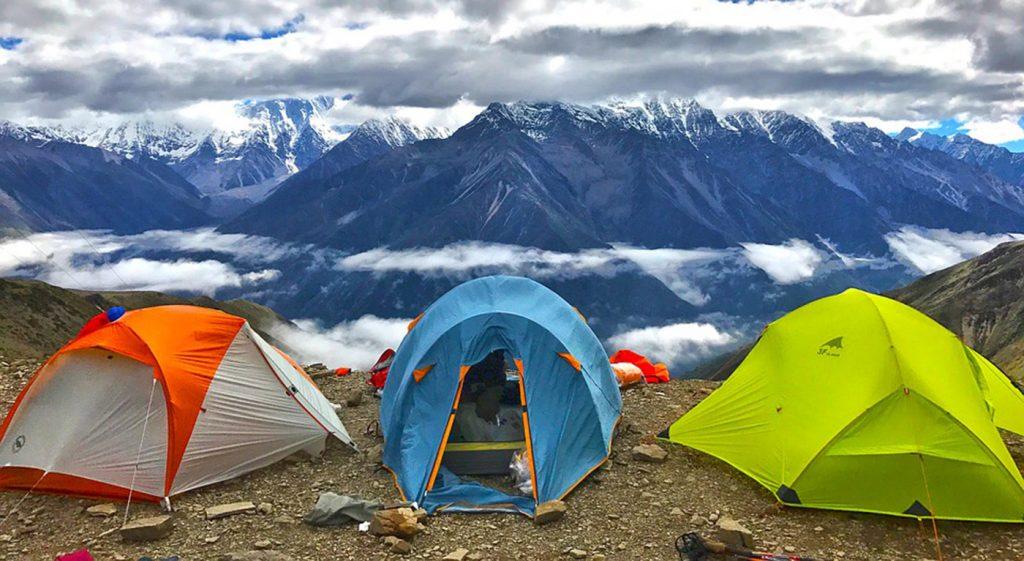 If you want to reach these camping sites, and avail of the camping experience, don't worry about the bookings. If you want to book offline after reaching the place, it is up to you.
Otherwise, there are online portals that allow you to book the camp online. Not only has this, by Chopta tent booking the rooms online, you will get also discounted, which saves money.
What the luxury tent Chopta Costs?
If you want to book a normal tent, then it will cost you within 3000 INR, but if you want luxury tents in Chopta, it can cost you near about 8000 INR per heard.
What amenities will be there?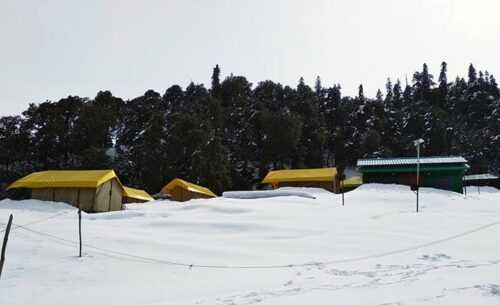 In the Chopta Tent Stay, you will get various amenities such as:
In the tent stay, the amount you will pay includes your entire day meal.
If you are traveling from your vehicle, they will provide you personal parking also.
Attached washrooms will be provided to you.
There are different activities to be done, such as sightseeing in Chopta and trekking also.
In the Chopta Chandrashila trek, you will get the night stays of camping at the entire trek in Kund.
The trek is of around 4 to 5 days in which camping set up in Kund where you can relax and can spend quality time with your companions.
I hope you will enjoy now in Chopta with a different experience of staying there. So go for it as soon as possible and collect new and fascinating memories for a lifetime.