The Most Beautiful Places in North India
Most Beautiful Places in North India, North India is a popular destination for adventurous travellers. There are many highlights in the mountainous north. You should not miss these 15 sights.
India is a country of contrasts. It is said, "you love it or you hate it", and that is true. In India, your senses are stimulated, and you end up in a completely different world.
But what an impressive country it is at the same time. In the beautiful north, the following sights should definitely not be missing. Check Spiritual Places to Travel in India.
1. Delhi
Most Beautiful Places in North India, You really want to have experienced the chaos in the capital of India. Or not.
But if you decide to stay in New Delhi for a few days, don't forget to visit the Jama Masjid, the largest mosque in India, the Red Fort, and the Indian Gate.
It is also impressive to see the difference between New and Old Delhi. You will also find numerous monuments throughout the city—awesome Temple Swaminarayan Akshardham Delhi.
2. Taj Mahal, Agra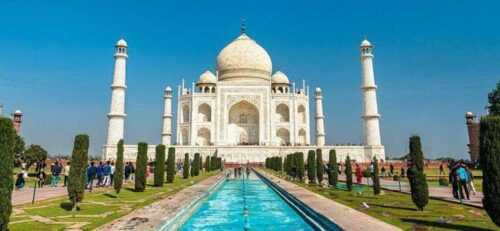 A trip to this world-famous building is, of course, essential. It is awe-inspiring to see the Taj Mahal with your own eyes. Make sure you are there before sunrise.
Not only can you escape the masses of tourists, but the sunrise is also a magical spectacle. The palace complex of nearby Fatehpur Sikri is also a must-see.
3. Mathura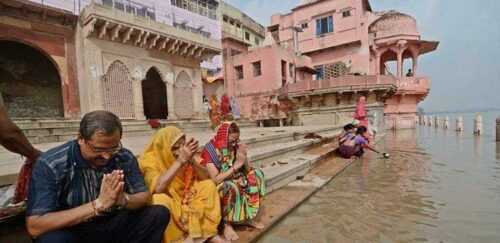 Most Beautiful Places in North India, Mathura is located near Agra and is a lot less known, but for that reason, it is so nice to visit.
It is not touristy at all and you experience authentic India. You will also find a number of impressive temple complexes. Where to Travel in North India
4. The Holy Ganges River and Ghats in Varanasi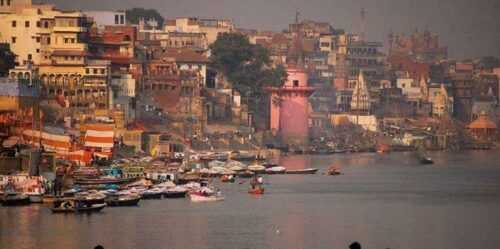 Varanasi is one of the most spiritual places in the world, and you will never forget a visit to this city. Chaotic and dirty, but at the same time so impressive.
Daily life takes place on the Ganges River. People bathe and wash here, and at the river steps, you will find the Manikarnika Ghat where rituals, ceremonies, and cremations occur.
5. The Pink City, Jaipur
Most Beautiful Places in North India, Jaipur is also called the pink city, and together with Delhi and Agra, it forms the Golden Triangle.
A beautiful city to walk through, full of culture and beautiful sights. How about the impressive City Palace, the Hawa Mahal wind palace, and the beautiful Amber Fort.
6. Fort in the Blue City of Jodhpur
In addition to the pink city, India also has a blue city, Jodhpur. The city has one of the most beautiful and colorful bazaars in India.
Be sure to visit the Mehrangarh fort, from where you have a beautiful view of the blue-colored city.
7. The Sacred Lake of Pushkar
What Pushkar is known for is the sacred Hindu Lake where the locals go to pray and pray daily because of its redemptive effect.
In addition, it is a cozy town with a hippie vibe where many travelers linger longer than planned.
The annual camel market that takes place at the end of October / beginning of November is also a fun spectacle.
8. Sailing a Boat in Romantic Udaipur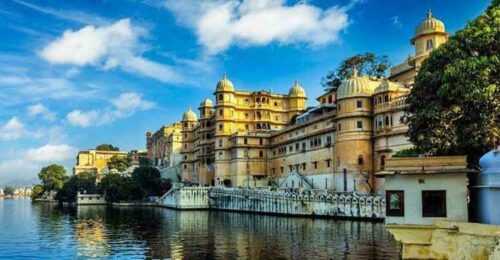 Udaipur is also called the Venice of India. You will find several lakes in Udaipur that are all connected to each other.
It is nice to take a boat trip here, to visit palaces such as Jag Mandir and Jag Niwas and to watch the sunset from Monsoon Palace.
A visit to the City Palace, the largest palace in Rajasthan, is also a must. You can easily find a taxi service in Udaipur. Check Out Places to Visit in Udaipur.
9. Camel Ride in Jaisalmer
In the fairytale-like Jaisalmer, the women walk around in the well-known, beautiful Indian dresses, also known as saris.
This city lies on the edge of the Thar desert and from here camel safaris are organized through the desert. Amazing Adventure Sports in Jaisalmer.
A wonderfully charming town to stroll through. Be sure to also visit the Golden City. Book Jaisalmer jodhpur tour packages from the lake view trip.
10. Ladakh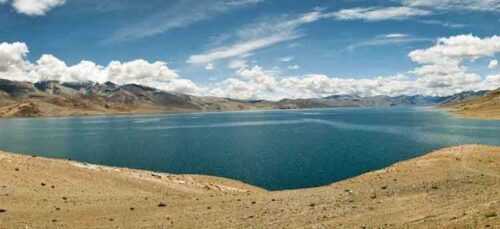 In the far north of India, you will find one of the most inhospitable areas of Asia. Ladakh is sandwiched between the mighty Himalayas and the Karakoram Mountains.
Spectacular mountain landscapes with beautiful nature, green valleys, and typical Tibetan stupas and colorful temples. Check Magnetic Hill Leh Ladakh India.
11. Leh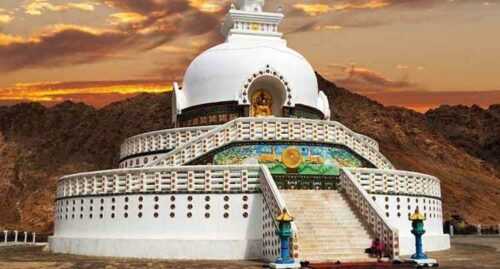 Another topper in the inhospitable north of India. Leh is a tourist town in Ladakh and the base for spectacular trekking in the mountains.
In Leh, there are numerous opportunities for adventurers: rafting, kayaking or mountain biking. You can also explore the area on a scooter. For the most beautiful sunset in Leh, you go to the Shanti Stupa.
12. Rishikesh
Rishikesh is also called "yoga capital of the world" and it is the place to work on your yoga skills and spiritual growth.
The city lies at the foot of the Himalayas and is surrounded by mountains, with the holy Ganges river as its center.
In addition to various yoga classes and meditation courses, you can also go white water rafting. The nearby Kunjapuri temple is also worth a visit, especially for a spectacular sunrise. Good Places to Visit in Rishikesh.
13. Srinagar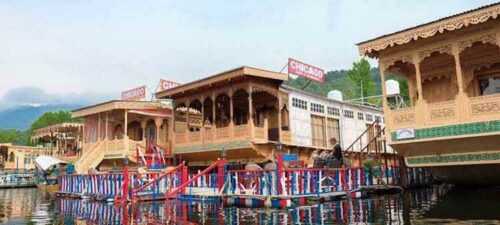 In Srinagar, the summer capital of Jammu & Kashmir, you will find beautiful old buildings, mosques, and a real botanical garden.
Local residents live in Dal Lake on houseboats and life takes place entirely on the lake. On the nearby Shankaracharya mountain is a charming Hindu temple and from here you have a beautiful view of Srinagar.
14. Visit the Dalai Lama in Dharamsala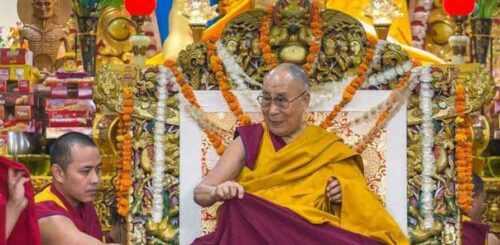 Dharamshala hill station is located in the northern state of Himachal Pradesh and is the home of the Dalai Lama. If the Dalai Lama is in town, you can attend one of his lectures.
In Dharamsala and nearby McLeodganj, you come across a hodgepodge of Indian and Tibetan culture. It is a wooded and mountainous area where you can make beautiful treks, such as the Triund Hill trek.
When you camp on top of the mountain, you can enjoy an amazingly beautiful sunrise in the morning.
15. Thrill-Seekers in Manali
Most Beautiful Places in North India, Manali is a mecca for the true daredevil.
It is a beautifully situated place in the mountains, a well-known stopover for travellers to Ladakh and Leh, and you can paraglide, climb and raft.
In the winter, it is a popular place for skiing and snowboarding. Check Things to Do In Manali.
Read Also: