Spiritual Places to Travel in India in 2021
India is a center of spiritual places in the world. Many religions and spiritual thoughts leave together. India is a birthplace of Hinduism, Jainism, Sikhism, and Buddhism. There are many spiritual places to travel in India.
You can't miss any of these, its help you to magnify your spiritual experience in India.
All religions like Hindu, Muslim Sikh, and Cristine live together. Due to many faiths and different-different culture makes India the best spiritual destination.
[toc]
List of Spiritual Places in India
Varanasi – Culturally Vibrant City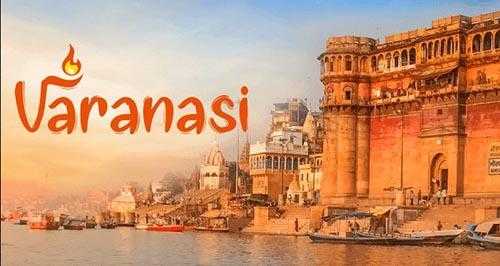 Hindu spiritual place Varanasi famous for River Ganga and Hindu culture. It's one of the best positive energy places in India. Varanasi is a city of load Shiva.
Vishwanath temple is a famous Hindu holy place in Varanasi. Many people come in Varanasi just for a dip in the Ganges. The main attractions of Varanasi are "Varanasi Ghats," which are world-famous.
Upto 30% Discount On Varanasi Full day Package With Ganga Arti
Rishikesh – Yoga Capital of the world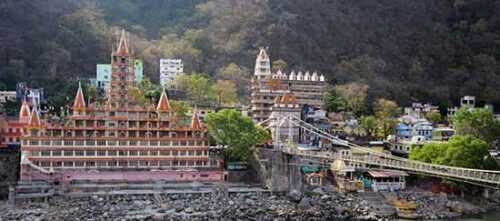 Top positive energy place in India Rishikesh, located on Himalayan foothills in Uttrakhand. Its a famous spiritual place in India, also known as "Yoga Capital of the world."
People come for all over the world and learn yoga and meditation in this city. This city is also papular for adventure activities like river rafting, trekking, and Camps in Rishikesh.
During evening Gaga aarti is famous on Triveni Ghat in Rishikesh. Rishikesh is also famous for Neelkanth Mahadev Temple, Trimbakeshwar Temple, Shatrughan Mandir and many other top temples in Rishikesh you can visit.
Laxman Jhula, Swarg Ashram and Ram Jhula is best Places to Visit in Rishikesh.
Affordable Rishikesh Tour Package
Haridwar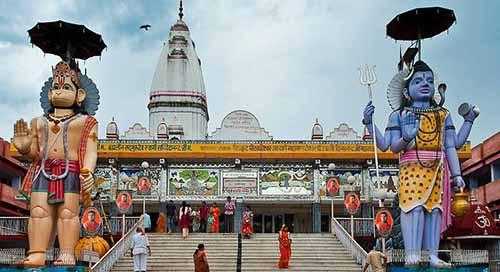 One of the famous holiest and Hindu spiritual places to travel in India. Haridwar is visited by thousands of people every year.
Haridwar is a very famous place to travel in north India.
Book Haridwar Tour Package and get offers
Bodhgaya
Bodhgaya is one of the best Spiritual places to travel in India also One of the most critical sites for Buddhism. Bodh Gaya situated in Bihar. Lord Gautama Buddha comes here during travels to understand life.
And set under a giant fig tree and practice meditation and achieved enlightenment. And the tree in that buddha sat famous as the bodhi tree.
Vaishno Devi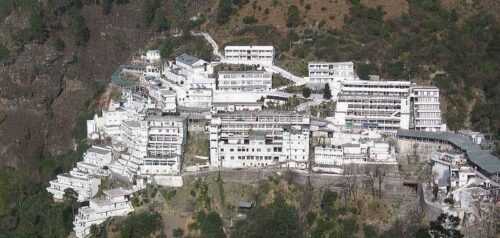 Vaishno Devi is set to be the holiest temple of the world. This temple is dedicated to shakti. You can follow our guide while travelling to Mata Vaishno Devi.
Book Affordable Hotel within 5 km of mata Vaishno Devi temple
Tungnath – Highest Temple of Shiva in the world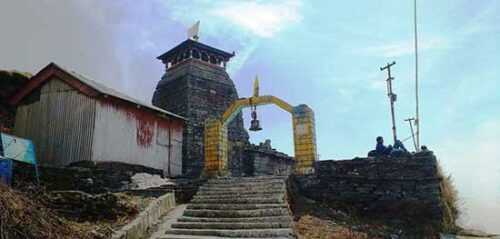 Tungnath temple is located in Auli, Uttrakhand. Auli is also known as Switzerland of India. Auli is a famous tourist destination in India. There are many famous places to visit in Auli, but the temple tungnath is different from others.
Before visit Auli or Tungnath, you can check our Auli Itinerary which help you to plan your Auli tour.
Tungnath temple is the highest Shiva temple in the world near Rudraprayag. This place gives you a real spiritual feeling. Best Time to Visit Tungnath is winter session of India, which is between November to March.
Tungnath is almost 3680 meters above from the sea level.
Kedarnath Temple
Kedarnath temple is a part of the famous char Dham yatra. Kedarnath located in Uttarakhand, which is a beautiful place on the north side of India.
It is a thousand-year-old temple dedicated to lord shiva. 
Shirdi Sai Baba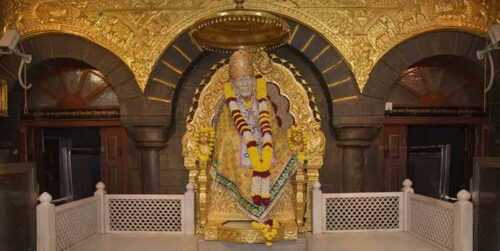 Shirdi Sai Baba temple is almost 260 km away from Mumbai in India. In Sai baba, Almost all the religion believes they treated as the god of all.
The closest city from the Shirdi is Nasik. 
One of the largest Vipassana meditation centers in India, you can join ten days free meditation course.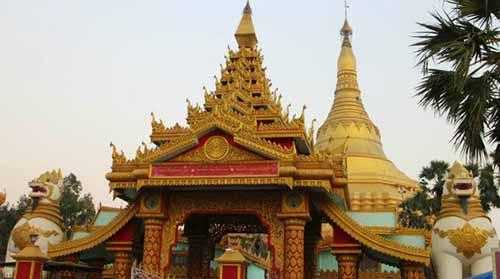 Vipassana is one of the most ancient techniques of meditation. Vipassana means to see things as they really are. People believe its a method given by Gotham budda.
Kudremukh
Kudremukh is famous for its beauty and biodiversity, Its a popular hill station among Bangalore's people.
This place is almost 1865 meters above from sea level. You can meditate and relax your mind with there incredible natural beauty.
Kudremukh national park is a famous place to visit in kudremukh.
Tirupati Balaji
Plan your Tirupati journey to find your self or connect with your soul. Tirupati is an Amazing spiritual place to visit in India. Tirupati located in Andhra Pradesh. Tirupati is referred to as the spiritual capital of Andhra Pradesh.
Discounted Package of Tirupati Balaji 
Tiruvannamalai
Famous as Hindu pilgrimage town of Tamil Nadu. In the world, there are very few places that are enclosed by magic so you can feel the charm of spirituality in Tiruvannamalai.
Yumthang Valley, Sikkim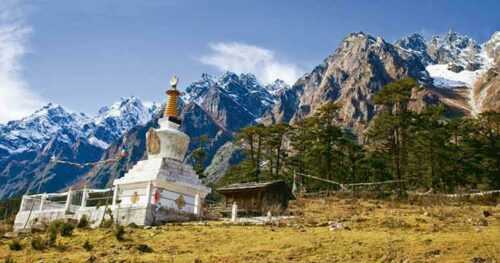 Yumthang valley located in north Sikkim. Yumthang valley, surrounded by snow on mountains, and it's a fantastic natural beauty.
Book 15 Days Tour Package In Sikkim, Darjeeling 
Mathura
Mathura is one of the top Holy Hindu cities in India. Also knows as Lord Krishna's birthplace.
Mandi, Himachal Pradesh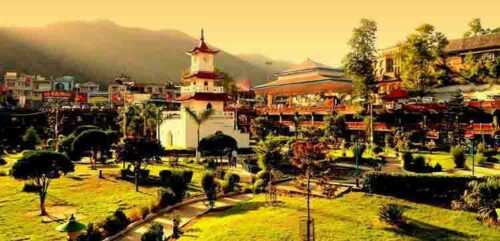 Mandi is also known as Mandav Nagar and Sahor. It is almost 140 KM away from Shimla.
It's a fantastic place for spirituality. You can meditate and fill relaxed.