Jaipur Hanuman Temple also is known as Sankat Mochan Hanuman Temple, This is one of the Amazing locations with Spiritual Environment.
"Sankat Mochan Hanuman Temple", which is situated at Delhi Jaipur highway on Aravali Hills.
The sculpture of God Hanuman in this temple gives a fantastic sight of the corner of a hill with large size of 52 feet. Sankat Mochan's meaning is to solve all problems.
Here we are sharing some beautiful facts about the temple which are attractive for you to visit this place.
"Hanuman Ji" a God name that is significant of his devotee's love, power, strength.
About religion and spirituality, this era known as "KALYUG,"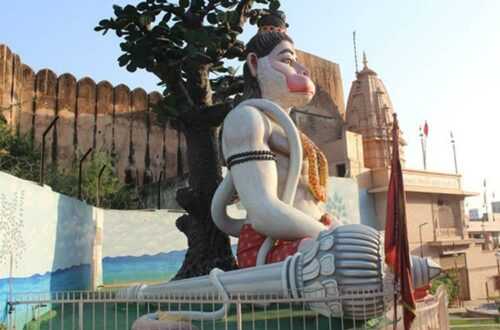 According to some sources of "Ramayana" and many stories of spiritual time god "HANUMAN" is one of alive god for their devotees.
Our Hindu religions believe that "A trust in God is responsible for every situation in our life like health and wealth everything".
Sankat Mochan Hanuman Temple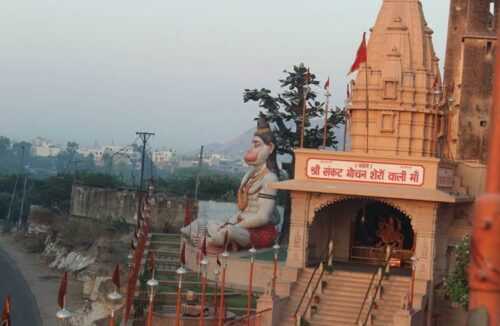 Sankat Mochan Hanuman Temple Timings?
Morning at 5:00 AM to 12:00 PM
Evening at 3:00 PM to 12:00 AM
Photo and Videography?
Allowed without any charges, even you can use a camera for photography and Videography.
Food Near Temple?
There is not any food stole because the temple area is immaculate, .but if it is your first time in Jaipur, you can quickly found many foods took in Jaipur.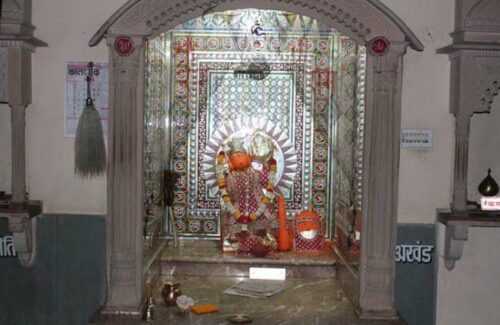 History of Sankat Mochan Hanuman Temple
Some facts of a priest of the temple are saying that this temple made before Jaipur constructed.
There was found a stone in the shape of Lord Hanuman Ji after that this place was booked for Hanuman's worship.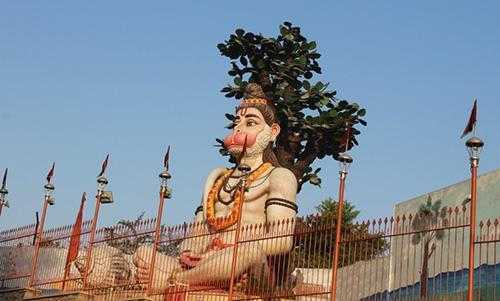 Other Temples in this Area
With Hanuman, the sculptures of Lord Shiva, Ganesha, and Durga Maa are also made for worship.
Buy temple related items:
Hanuman Chalisa book
Bell
Hanuman Ji Sculptures
Pooja Sankha
Chandan
Agarbatti
Camphor
Agarbatti Stand
Brass Pooja Deepak
Sesame oil
Pooja Thali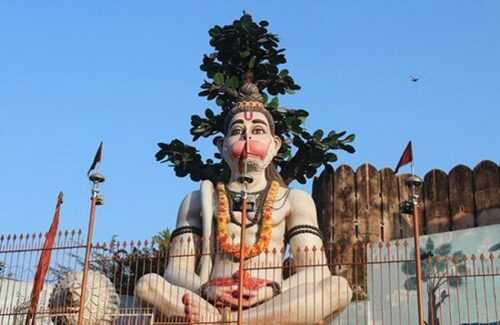 Sankat Mochan Hanuman Temple Address?
Band ki Ghati, Ramgarh Road, Delhi Byepass, Jaipur, Rajasthan 302002.
Location of hanuman mandir
Events
Navratri Sthapana At Sankat Mochan Hanuman Temple.
Mahashivratri At Sankat Mochan Hanuman Temple.
Hanuman Jayanti At this temple.
Every Tuesday At Sankat Mochan Hanuman Temple.