Among many religious places in our pink city, "Garh Ganesh Temple" has unique fame for its reason for capture. It is a historic temple in Jaipur, Rajasthan. Garh Ganesh is one of the major places of worship for Hindus in Jaipur. The temple is dedicated to Lord Ganesha.
Garh Ganesh Temple is an 18th-century temple. This temple is signed to complete "Ashwamegh Yagh" before establishing our pink city Jaipur.
Garh Ganesh is a yellow-colored temple built as a fortress with sandstone walls.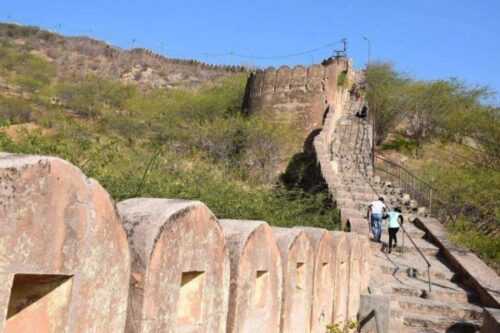 The reason for this temple's popularity is most important because the statue of Lord Ganesha is without a trunk called "Purusha Kriti".
This means this statue is a child character of Lord Ganesha, which is the actual image of Ganesh Ji.
So it will be a fantastic temple trip because this beautiful place is on top of Aravali hills, giving impressive sightseeing to this temple with a beautiful sight of Jaipur.
Garh Ganesh Temple Timing
Morning from 7:00 AM to 12:00 PM
Evening from 4:00 PM to 9:00 PM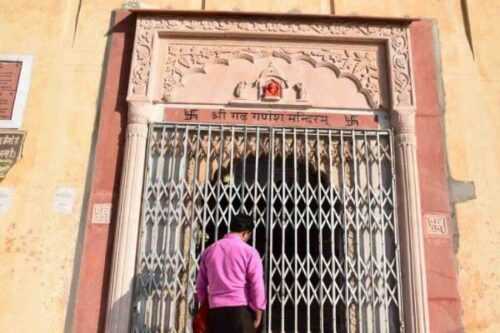 Garh Ganesh Temple History
In Hinduism, when we start any new work, we always remember our god and pray to complete our work.
This way of prayer comes from our ancestors, and we follow it for our every new starting work.
Our most ancient temple Garh Ganesh is a sign of this type of worship for us.
The last reign of Amber Fort Palace was Maharaja Sawai Jai Singh I because, during his time, Amber suffered from water inefficiency.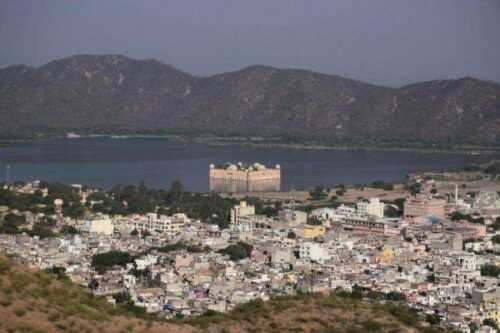 So, before constructing Jaipur, he completed "Ashwamegh Yagh" at this place and put the Purushakriti statue of Lord Ganesha.
He made this temple in such a structure that he could see this statue of Ganesha from his bedroom at Chandermahal of the City palace with the help of binoculars.
Buy temple-related items.
Nearby places to visit
Jaipur Zoo
Albert Hall Museum
Nahargarh Fort
Facts about Garh Ganesh in Jaipur
Without the trunk statue of Lord Ganesha, this is the most attractive captured fact of the temple.
It is also a resultant fact that when we visit this place continuously 16 Wednesdays for any special wish, that is always complete.
Two large-size rats are also situated here, and About these rats, devotees believe that when we say our wish in the ears of rats,

God completes.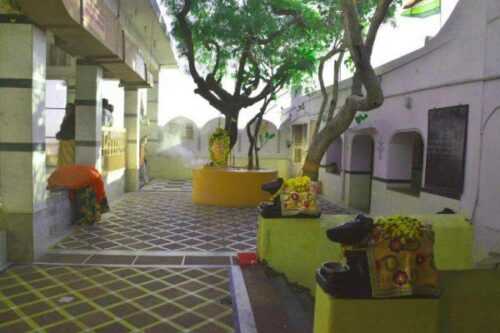 Festivals In Temple
Ganesh Chaturthi is a special day for the Temple because this day is the birthday of Lord Ganesha, so the temple area is decorated, and many types of sweets are made for Prasad.
The first Wednesday after "Diwali" celebrated "Anna Kut", which is the most significant function of this temple.
The Paush month, according to the Hindu calendar, which is also called "Paushbada," is also an enjoyable festival of this temple.
FAQs
Which hotels are near Garh Ganesh Mandir?
Sanskar Hotels
Hotel Highway King
Mahal Rajwada Resort
FabHotel Aqua
About Ganesh temple Ranthambore
Ganesh Temple Ranthambore is a Hindu temple located in the Ranthambore National Park of Rajasthan, India. It is dedicated to Lord Ganesha, who is worshipped as the god of wisdom, knowledge, and new beginnings. The temple is a popular pilgrimage spot and is visited by many tourists who come to the national park for wildlife safaris. The temple's location amidst the forested hills and rocky outcrops adds to its serene and tranquil ambiance, making it a perfect spot for spiritual contemplation and meditation.
Where is Garh Ganesh Temple?
This temple is situated on the top of Kadamb Dungri, Nahargarh Hill. The Mandir overlooks Jaipur City on one side and Nahargarh Fort on the other. It serves as the City's North East (Ishan Kone as per Vastu Shastra) border.
How to reach Garh Ganesh in Jaipur?
This shrine is located in the heart of the pink city. You may reach by car, taxi, auto, personal vehicle, or rented bike. There is enough parking space in the foothills of the temple. The rest of the journey is covered on foot. But the views and peaceful atmosphere recoup for the long walk.
How many stairs are in Garh Ganesh Temple?
There are 365 stairs, which signifies 365 days of a year, but be careful it is a hard walk to the top.
Is there trekking in Garh Ganesh Temple?
The only path to reach the temple is by trekking for 500m. The 500 m. top hill distance to the temple.
On both Anna kut festivals several sweets like khichdi, Modak, laddu etc. are made as prasad for devotees.