If you're looking for a fascinating day trip while in Jaipur, check out the Jaipur Zoo! It's home to various animals, including lions, tigers, and bears (oh my!). You can also enjoy a pleasant stroll through the park-like grounds.
Admission is affordable, so it's an excellent option for families on a budget. And don't forget your camera – it's worth snapping some pictures of the amazing creatures on display!
There's no doubt about Jaipur being India's one of most beautiful places to visit once, but do you know it also has a Jaipur zoo that compliments wildlife conservation?
In Jaipur or India, people are also called Chidiya Ghar Jaipur.
How Much Do You Know About Jaipur Zoo?
You will see about 50 species of birds and animals from all over the world. If it is your first time in Jaipur, I recommend you visit Jhalana Safari Park Jaipur once to explore the wildlife in Jaipur. It is the Best zoo in Jaipur.
It has been constituted under the Wildlife (Protection Act).
The zoo has been divided into two parts:
Animals
Birds
Recently they added a gharial (species of crocodile) breeding farm into the zoo, which is known to be the 4th largest breeding farm in India, And so it is also known as Best Wildlife Place in India.
History Of The Jaipur Zoo
Maharaja Sawai Pratap Singh built the Zoo in 1868 as an evolution of the Ram Niwas Garden and corresponded with the completion of the Albert hall museum. The Zoo has always remained an instant hit among children.
The Zoo opened to the public in 1877. It is one of India's oldest zoos, costing around 4 lakhs to establish.
Fast Track Information About The Zoo
Zoo Address:
Museum Road, Ramniwas Bagh (302001), Jaipur, Rajasthan.
Go Direct Through the Jaipur Zoo location on Map.
Jaipur Zoo Ticket Price and Details:
Fees(Both Birds & Animals) In INR
| | | |
| --- | --- | --- |
| Local | Student (Indian) | Foreigners |
| 22/- | 15/- | 150/- |
Camera Fees(Both Birds & Animals Zoo)
| | |
| --- | --- |
| Image Camera | Video Camera |
| 100/- | 150/- |
Chidiya Ghar Jaipur Parking Charges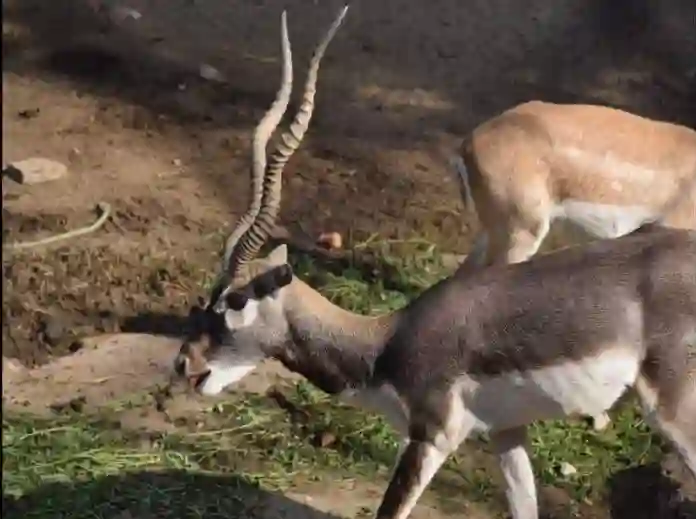 Jaipur Zoo Timings And Opening Hours
The opening time is 9:00 am, and Zoo is open today & tomorrow (every day except Tuesdays).
The closing time is 5:30 am (Due to covid, it is 5:00 pm now)
It remains closed on Tuesdays.
Best time to visit: Any time you can visit, but wintertime is best for you.
Can We Do a study of Chidiya Ghar Jaipur: Yes, Of course
Jaipur Zoo Contact Number
You can call this number to get more information about the Zoo review +91- 141 261 7319.
Jaipur zoo official website
It has no official website, but you can get some information via the official Gov website.
Zoo Photos of Animals and Birds
The Chidiya Ghar Jaipur has been categorized into two parts, birds and animals. During the tour of Chidiya Ghar, you will feel the Best Wildlife Experience in India. It is also a tourist attraction place in Jaipur.
The zoo consists of the rarest species that make everybody wants to come to the zoo and see the species yourselves: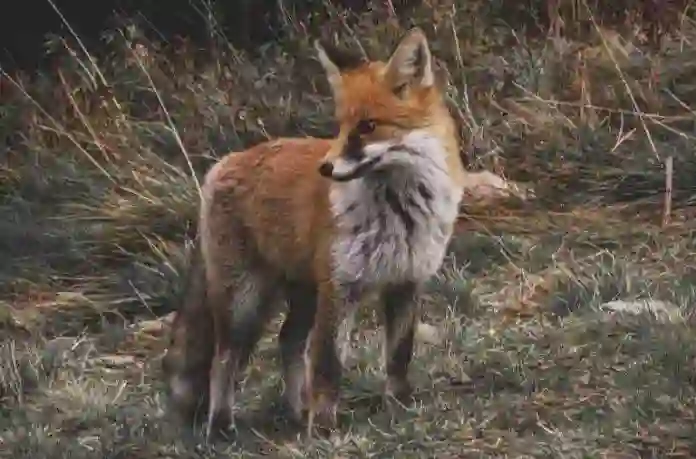 A pre-historic zoological garden lives inside the park that thrives in vegetation in addition to various exotic birds and wild beasts.
The zoo has multicolored bird species comprising geese, ducks, parrots, lovebirds, swans, ostrich, and many others.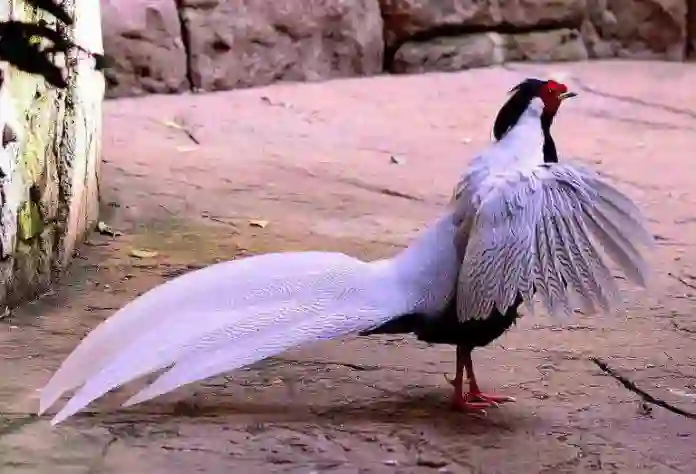 Top Visiting Place Near Jaipur Zoo
Question Hub Of Mysterious Trip About The Zoo (FAQ)
1. There are snakes in Zoo?
Yes, but there is only "Python."
2. Zoo timings on Sunday?
There is no other schedule for Sunday; the zoo is open every day of the week.
3. Zoo gates?
There are two zoo gates: one is for animals and the same the opposite side is the bird one, and you don't have to buy another ticket.
4. Does any new animals arrive at the zoo?
No, because now all animals are sifted at Nahargarh Biological Park Jaipur, and the new animals come to this park only.
5. Distance between Jaipur Zoo to Hawa Mahal?
The distance between these places is just 1.9 km, and it takes almost less than 10 minutes. The latest news of Chidiya Ghar Jaipur is that it has been moved to the Nahargarh biological park.
6. Can we go for a picnic in Chidiya Ghar Jaipur?
It is a fantastic place in Jaipur for a picnic, and you can go there with your family and friends.
7. Jaipur Zoo to Nahargarh distance.
The zoo is almost 15 km from Nahargarh Fort and takes approximately 38 minutes to reach there.
8. Is Jaipur Zoo open or not
Yes, Jaipur is open now; the rest are on Tuesdays.
9. How many animals are there in the Jaipur Zoo?
There are over 300 animals in the Zoo.
10. What kind of animals can I see at the Jaipur Zoo?
You can see various animals at the Zoo, including tigers, lions, leopards, bears, elephants, and more.
11. Can I take pictures with the animals?
Yes, you can take pictures of the animals at the Zoo.
12. How much does it cost to enter the Jaipur Zoo?
The entry fee for the Zoo is Rs. 50 for adults and Rs. 25 for children.
13. What are the opening hours of the Jaipur Zoo?
It is open from 9:00 am to 5:00 pm.
14. Are there any adventure activities available near Jaipur Zoo?
Many adventure sports are available in Jaipur near Zoo, like wildlife safari, elephant ride, camel ride, hot balloon ride, and more.
15. Jaipur zoo new location
Jaipur Zoo, or animals in Zoo, is shifted to a new location called Nahargarh biological park.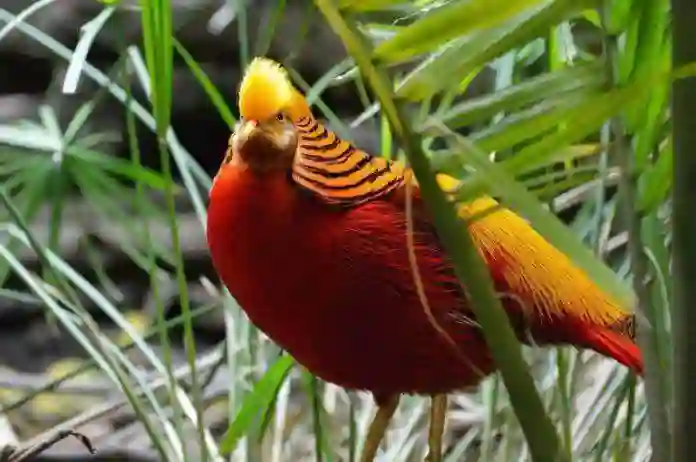 Also Read:- Entire Day Fun! Best Water Park in Jaipur (Updated 2023)
Jaipur zoo animals list
ANIMAL LIST :
Lion
Tiger
leopard
black panther
fox
hyena
jackal
Indian civet
wolf
baboon
black beer
monkey
wild boar
Himalayan bear
Sambar deer
Blackbuck
Chinkara
Chital deer
Hog deer
Indian porcupine
Barking deer
Rabbit
Indian python
Ghariyal
Eunectes notaeus
Turtle
Crocodile
tortoise
BIRDS LIST :
Love birds
Peacock
Emu
Pelician
Owl
Parrot
Duck
White ibis
guinea hen
teeter
pink flamingo
crane
vulture
pheasant
painted stork
cockatoo
white stork
budgerigar
goose
There are many exciting things to see at Jaipur Zoo.
It is in the city center, just a short walk from Raj Mandir Cinema and other popular attractions. The admission fee is 300 INR for adults and 150 INR for children under 12. Special discounts are also available for students, senior citizens, and families. Zoo, from its vast array of animals and birds to the interactive exhibits designed specifically for children.
If you want a fun and educational day trip in Jaipur, visit the Zoo. With its wide range of animals and birds and convenient location, it is a must-see attraction for anyone visiting this vibrant city. Whether traveling with children or on a solo adventure, you will surely have an unforgettable experience at Jaipur Zoo!
Overall, Zoo is a must-visit attraction in India that allows visitors to observe a wide range of animals and birds up close. Its convenient location and affordable admission fee make it an ideal destination for families, tourists, and anyone looking to spend a fun day in Jaipur. So why not head on down to Jaipur Zoo today? You won't regret it!
Best things you can bring to Jaipur Zoo
Can you see this place: