Chittor Fort Information
Chittor Fort Timings
Opening Time: in the morning at 9:45
Closing Time: in the evening at 6:30
Total time spends during the complete tour of Chittor Fort: approx 3 hours
Best Time to visit Chittorgarh Fort
Best time to visit Chittor Fort in the rainy season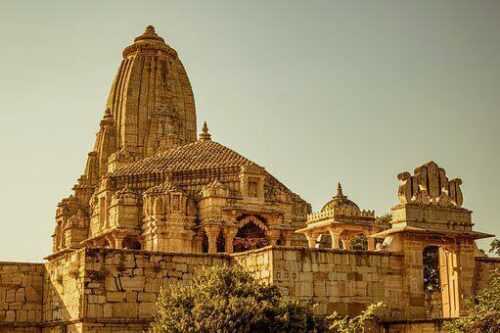 Chittor Fort entry fee
Indians: Rs 20
Children(below 15 age): Rs 15
Foreign Tourists: Rs 100
Sound and Light Show Ticket: Rs 50
How to reach Chittor Fort
Air: at Udaipur, Maharana Pratap Airport is available almost 100 km from this Chittor fort it takes nearly 2 hours by car to reach the Fort.
Rail: Chittorgarh Railway Station, Housing Board, Chanderiya, Chittorgarh, Rajasthan, India, 8.5 km away from this fort.
Road: There are lots of vehicles available by road to reach this place but the best way to achieve this is just to take a cab or taxi to arrive.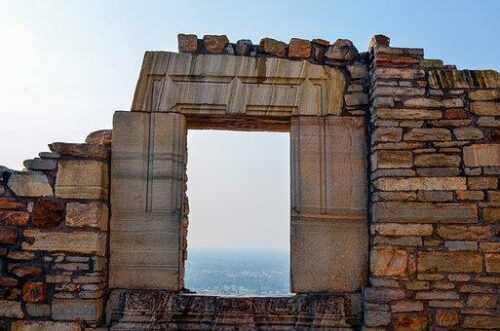 Nearby Attractions & Distance
Vijay Stambh is almost 16.5 km away from this Chittor fort, and it takes nearly 34 minutes by car to reach.
Meera Temple is almost 700 m away from this place and takes nearly 4 minutes to reach.
11th Century Jain Kirti Stambh is practically 1.1 km away from this site, and it takes almost 12 minutes to reach.
Padmini Palace is almost 750 m away from this place, and it takes nearly 8 minutes to reach.
Chittorgarh fort guide Availability
The guide is available for a fee near the Chittor fort with English and Hindi communication skills.
Distance from major cities
Udaipur to Chittor Fort is 116 km away
Jaipur to Chittorgarh Fort is 314 km away
Delhi to Chittor Fort is 629 km away
Kota to Chittorgarh Fort is 175 km away
Hotels near Chittor Fort
Hotel Shivam Fort View (7.4 km)
Hotel Gaurav Palace (4.1 km)
Movies shot in Chittor fort
Chittor fort in film
Yeh Jawaani Hai Deewani (Sunset scene during Udaipur tour)
Guide
Is Padamavati a true Story?
Padmini, also known as Padmavati, was a 13th to 14th century Queen of the Mewar kingdom of present day India. Many middle age contents mention her, in spite of the fact that these versions are contrasting and several modern historians question the area of general originality.
Story behind Johar Kund:
Jauhar Kund at Chittorgarh is situated in Chittor Fort, it is the place where Rani Padmavati consigned Johar along with many other women to save their regality. The Jahuar Kund is situated inside the fort and the fort was built in the 7th century AD by Chitragad Mori of the Maurya family.
Chittorgarh fort destroyed by:
In 1567 Emperor Akbar attacked Chittor Garh and destroyed it. After the five years Maharana Pratap Singh dominated 1572-1597 came to rule on Mewar.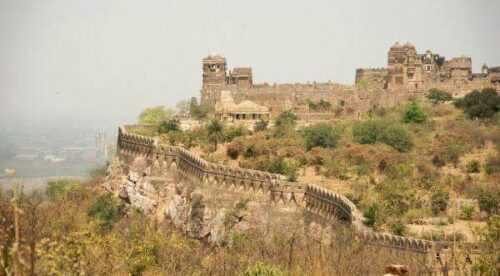 Top 10 biggest fort in India
So, here is a list of top biggest forts in India :
1. Chittorgarh Fort – Rajasthan – Area: 691.9 acres
2. Kumbhalgarh Fort – Rajasthan – Area: 662 acres
3. Mehrangarh Fort – Rajasthan
4. Agra Fort – Uttar Pradesh – Area: 94 acres
5. Gwalior Fort – Madhya Pradesh
6. Raigad Fort – Maharashtra
7. Jaisalmer Fort – Rajasthan
8. Red Fort – Delhi – Area: 254.67 acres
9. Kangra Fort – Himachal Pradesh – Area: 463 acres
10. Fatehpur Sikri Fort – Uttar Pradesh
Chittorgarh Fort History in Hindi
चित्तौड़गढ़ किला राजस्थान के छित्तौड़गढ़ शहर में स्थित है। यह किला सात-आठवीं सदी में राजपूताना शैली में बनाया गया था। इस किले में कई महान राजपूत सम्राटों ने अपनी राजधानी बनाई थी, जिनमें से राणा सांगा ने इसे अपनी राजधानी बनाया था।
चित्तौड़गढ़ का किला विभिन्न स्थानों पर बढ़ाया गया था और यह 700 एकड़ क्षेत्र में फैला हुआ है। इसमें 84 महल, 19 मंदिर, 9 विशाल झीलें, 4 मेंढक, 4 पलटू, 7 गेट और 4 विशाल बाड़े शामिल हैं।
यह किला भारत के सबसे बड़े किलों में से एक है और राजस्थान के सात विस्तृत किलों में से एक है। इस किले में कई ऐतिहासिक घटनाएं हुईं जो भारतीय इतिहास के लिए महत्वपूर्ण हैं।
Highlight 10 must-know facts about Chittor fort
If you want to know in 10 Lines on Chittorgarh Fort in English. So, here is a list of Chittorgarh Fort:
Chittorgarh Fort is one of the largest and most magnificent forts in India.
Located in the state of Rajasthan, it spans an area of 700 acres.
The fort has witnessed several battles and invasions throughout its history.
It is a UNESCO World Heritage Site and a symbol of Rajputana pride.
The fort contains several palaces, temples, and towers, each with its unique history and architecture.
The Vijay Stambh and Kirti Stambh are two of the most famous towers inside the fort.
The fort also has several water bodies, including lakes and reservoirs, that served as water sources during wartime.
Chittorgarh Fort is famous for the stories of bravery and sacrifice of the Rajput warriors who defended it.
It is a popular tourist destination, attracting visitors from all over the world.
The light and sound show held inside the fort every evening is a must-see attraction.
FAQs about Chittor Fort
Is Chittorgarh fort haunted?
People believe that where Queen Padmini performed Jauhar is haunted, but there are no paranormal activities supported by the paranormal society.
Where is Chittor fort located?
Near Victory Tower, Chittorgarh, Rajasthan, 312001, India
Chittor fort Jauhar Kund?
Jauhar was an act of self-immolation where women jumped to death in a massive fire bowl, known as Jauhar Kund.
Who built Chittorgarh Fort?
Fort constructed by Maharana Kumbha.
Chittorgarh fort online ticket?
Online tickets are not available.
Chittorgarh Fort in which state?
Rajasthan.
Chittorgarh fort nearest airport?
Udaipur's, Maharana Pratap Airport.
Chittor fort in which city?
Chittorgarh.
How much time to see Chittor fort?
3 Hours
When Chittor Fort defeated Mughal Emperor Akbar?
at 1567
How many entry gates are in Chittorgarh fort?
There are seven gates in this fort as named:
Padan Pol
Bhairon Pol
Hanuman Pol
Ganesh Pol
Jodala Pol
Laxman Pol
Ram Pol
Chittorgarh Fort area in km?
Located on a hill standing at 180 meters (590.6 feet) above ground level, the fort is situated on an expanse of 2.8 square kilometres (1.1 square miles), towering abruptly over the surrounding plains.
Read Jaipur forts: